25 Hottest Balayage Hair Color Trends In 2023
Posted on Aug 15, 2023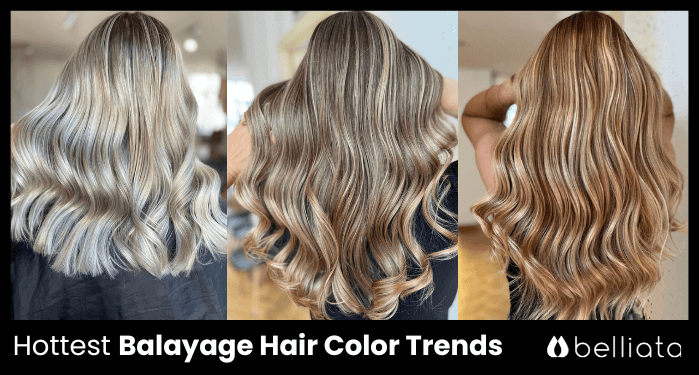 Do you love the sun-kissed look of balayage highlights as much as we do? Balayage is one of our favorite hair color trends so far, and it's so versatile that anyone can pull it off.
Jump to the Section That You Like
What Is Balayage?
So, what is balayage and why should I be interested?
Before we answer this, let's tackle balayage pronunciation: it comes from the French "Bayleyer", which means to sweep, and it's pronounced "bah-lay-age."
Balayage hair is known for its natural-looking, subtle highlights. Unlike traditional highlights, the balayage technique doesn't use foil or caps- instead, your hair colorist creates the appearance of highlighted hair by painting balayage highlights directly onto your hair for a sweeping, graduated effect.
If you want to maintain the look of your natural hair, balayage highlights can be the perfect way to subtly brighten up a dark hair color. Of course, you can also use this technique to create some very bright and dramatic results.
Balayage highlights or lowlights are very adaptable- this technique can be used to create a look that flatters any facial features or skin tone.
What's The Difference Between Balayage And Highlights?
The decision of whether to get balayage vs highlights depends on the results you're going for. Foil highlights create distinct strips of color, whereas a subtle balayage gives your hair style natural-looking highlights that blend in a bit better.
We recommend you to check out our post on Types Of Hair Extensions.
25 Balayage Hair Ideas For Your Inspiration
What is a balayage, exactly? And who is this technique meant for?
Honestly, balayage can work well on just about anyone, and there are no real limitations on what you can or can't do.
Let's take a look at some of our favorite ideas, from the most subtle balayage highlights to some bold and bright color changes.
Blonde Balayage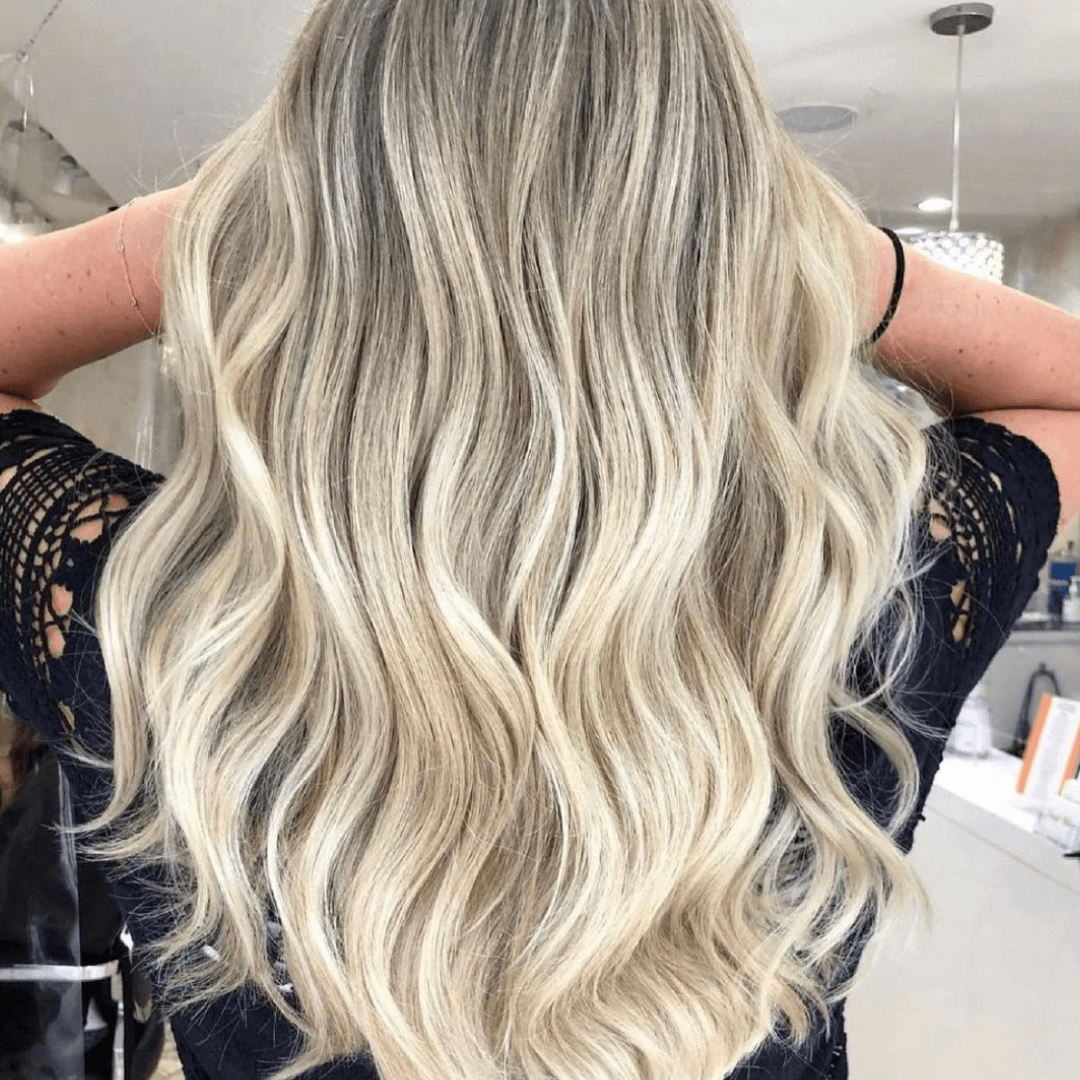 Balayage blonde hair lasts longer than a standard dye job. A balayage blonde look requires less maintenance because of the gradual transition towards your dark roots, which is a big plus for anyone with brunette hair.
Cool Brown Balayage
Balayage brown hair is gaining popularity. Instead of getting the usual light blonde balayage on dark brown hair, you can try a more subtle look, like a cool dark blond balayage on brown hair or even a contrasting shade of brown.
Warm Balayage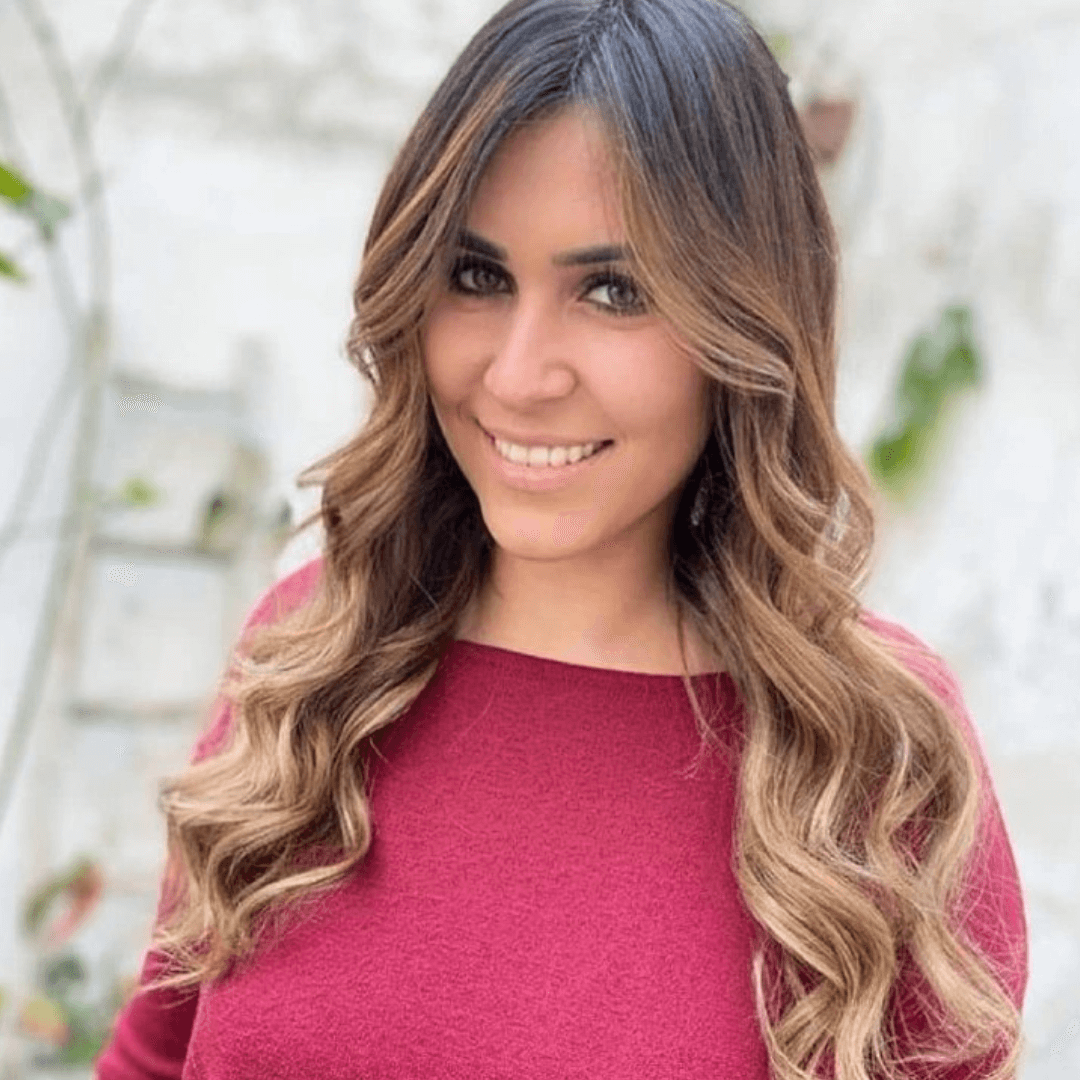 If your natural hair color has warm tones, you can enhance it with honey-colored balayage blond highlights. Or, ask your stylist to balayage dark brown hair in a light chestnut shade. A dark brown balayage is the perfect look for autumn.
Caramel Balayage Hair
Anyone into warm tones will love this caramel brown balayage. A caramel balayage on brown hair is a great way to add subtle highlights and brighten up your look. Of course, caramel honey balayage hair works well on dark blonde, too.
Chocolate Brown Balayage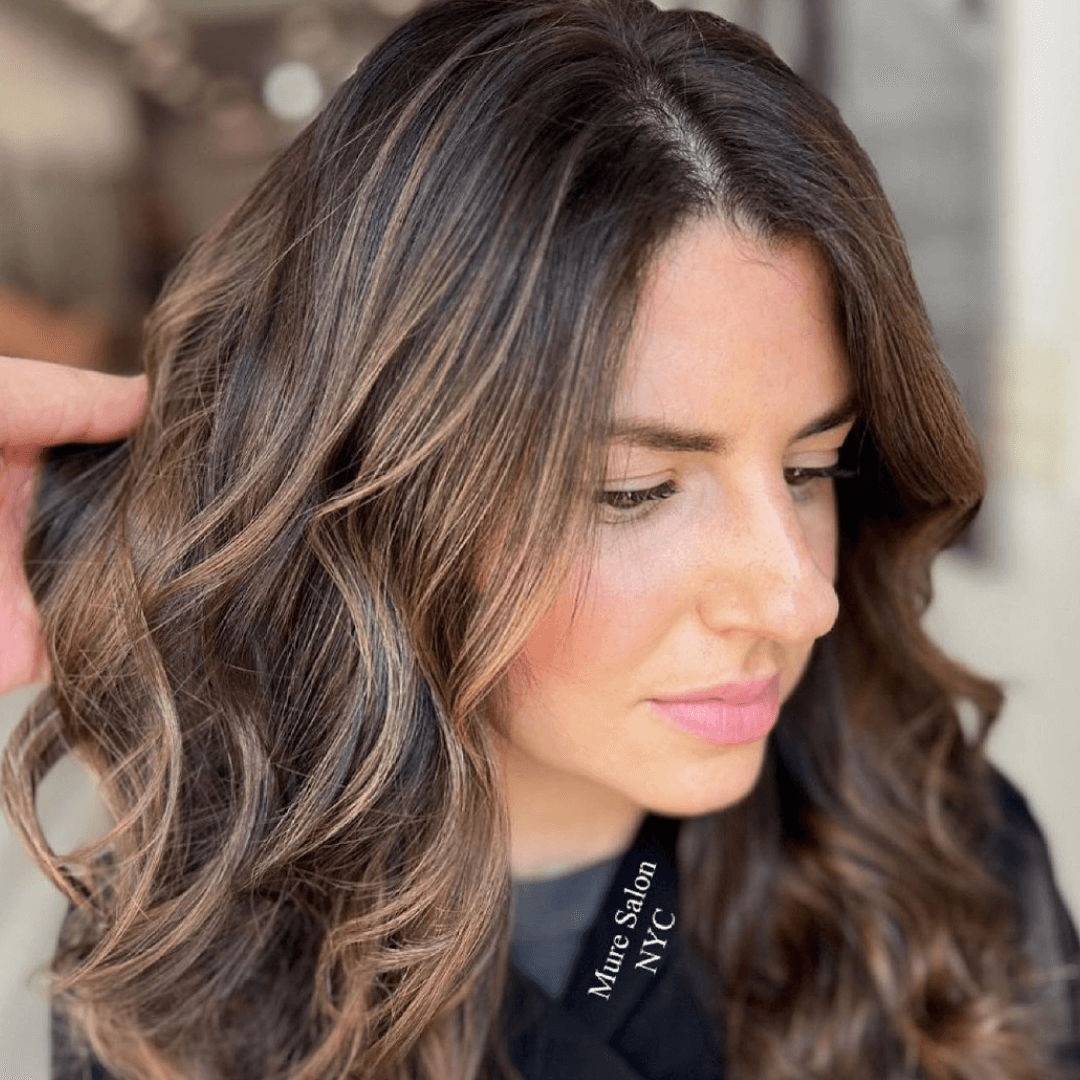 This is a brunette balayage that adds subtle golden shades to your deep brown locks for luminous chocolate hair. This looks great on many types of darker hair, and we love how low-maintenance it is.
Subtle Balayage Highlights
This sun-kissed balayage blonde look is the perfect way to transform your locks for summer (or if you're just longing for sunshine). Your stylist can achieve this look by sweeping on color that's a few shades lighter, focusing on areas where light will fall.
Reverse Balayage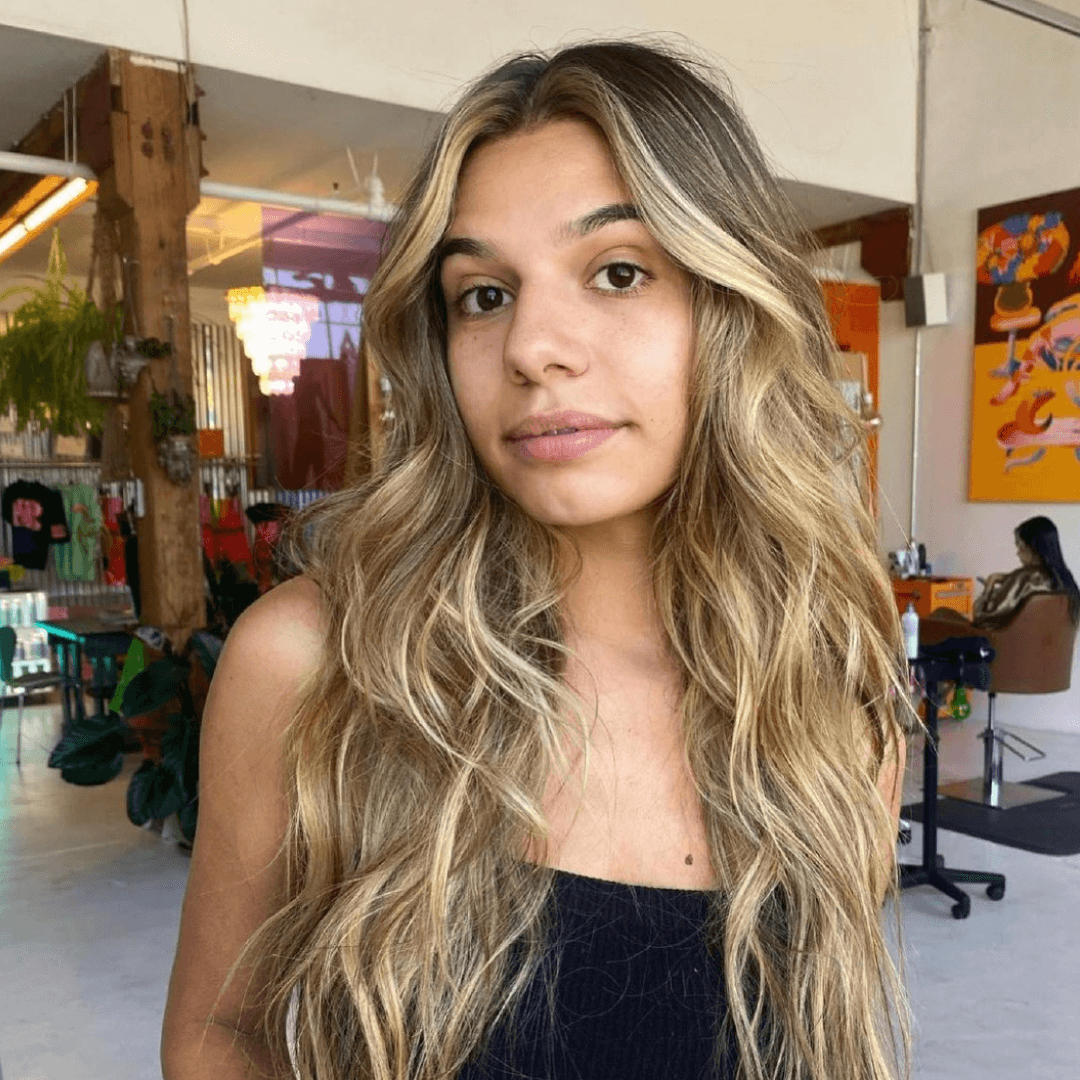 Wait a minute…what is a reverse balayage? This is basically a balayage for dark hair or medium tones instead of highlights. You can do it with a dark brown base or even blonde hair- your stylist paints on lowlights to add depth and shading.
Ash Blonde Balayage
If you want to stay away from brassy tones altogether, try an ash brown balayage. Ash blonde highlights in a smoky gray or cool blonde shade will give your locks a chic, urban and modern look.
Blonde Balayage On Brown Hair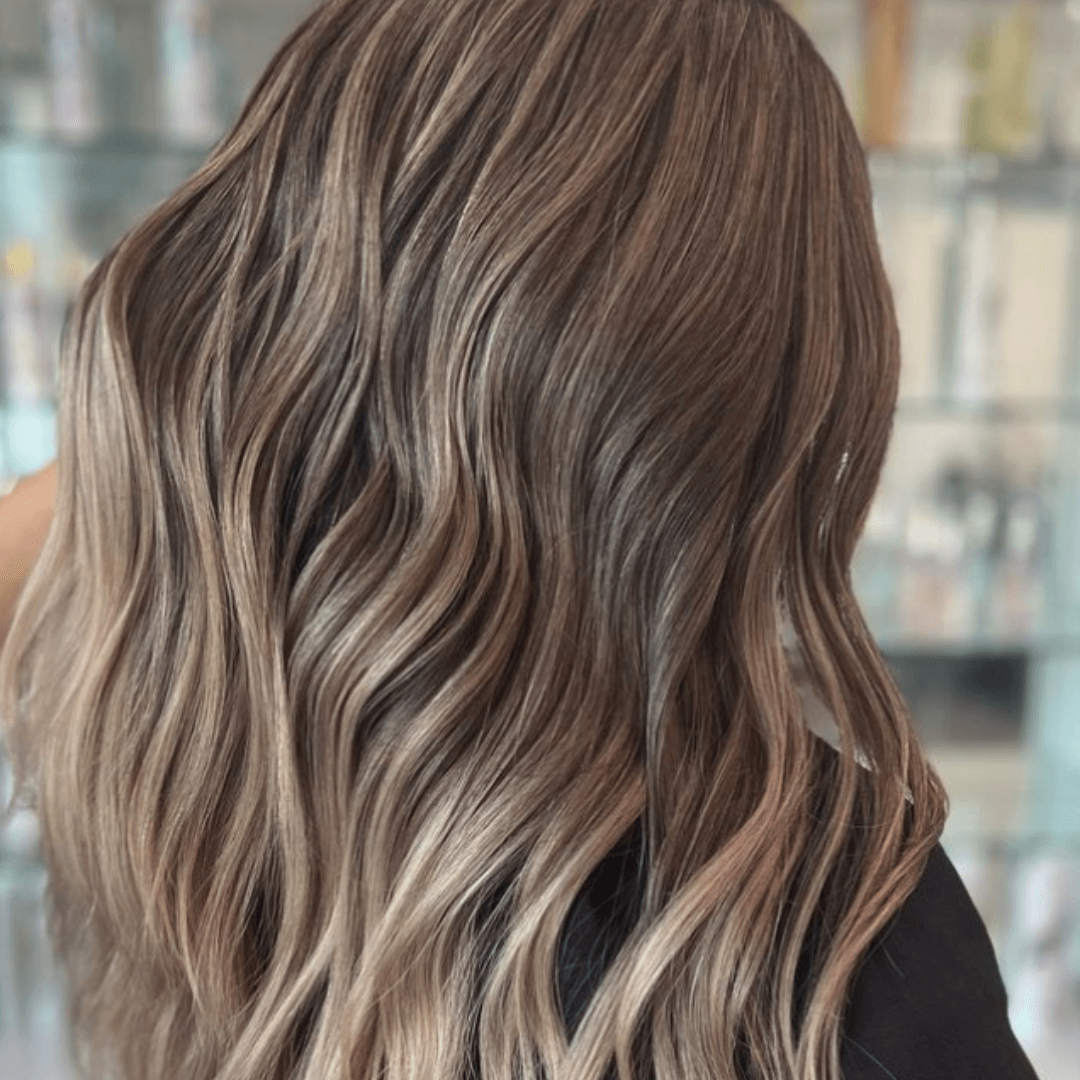 This is the classic brown hair balayage, with blonde details painted in to add natural-looking highlights that move with your hair and add dimension to it. You can make this a subtle blonde and caramel balayage, or a bright and dramatic gold.
Dramatic Balayage Dark Hair
For an eye-catching look, check out this contrasting balayage on black hair. Many people choose to balayage dark hair just a few shades lighter, but we love the way these highlights stand out.
Copper Balayage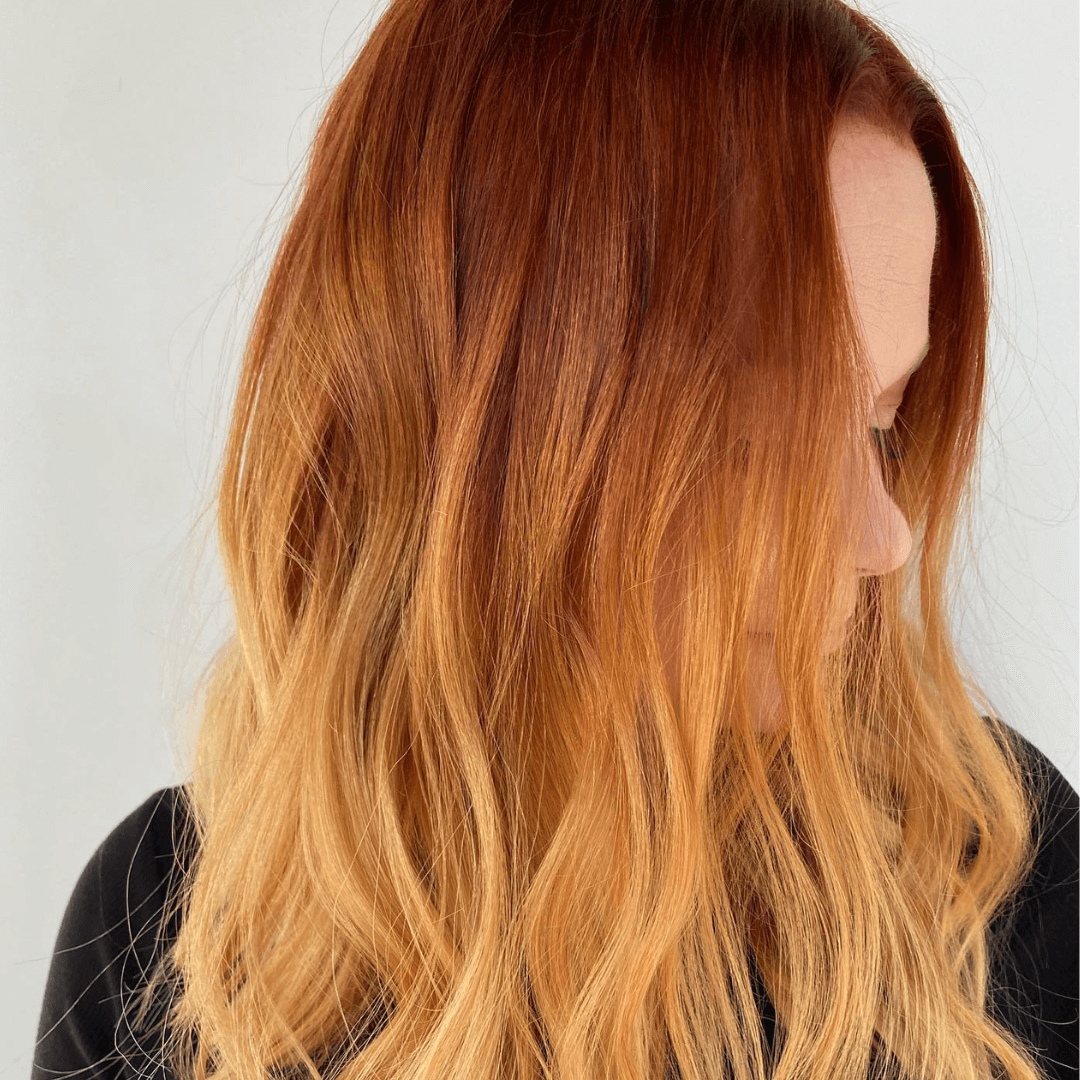 This works well on people with warm to medium skin tones. You can use copper shades to brighten up naturally-red hair, or you can add them to a classic light brown balayage for extra depth and shine.
Balayage Ombre
Your new color doesn't have to be a choice between balayage vs ombre hair. You can still achieve the sun-kissed look of blonde balayage highlights, but also have darker lowlights added in closer to your roots.
Bronde Balayage Hair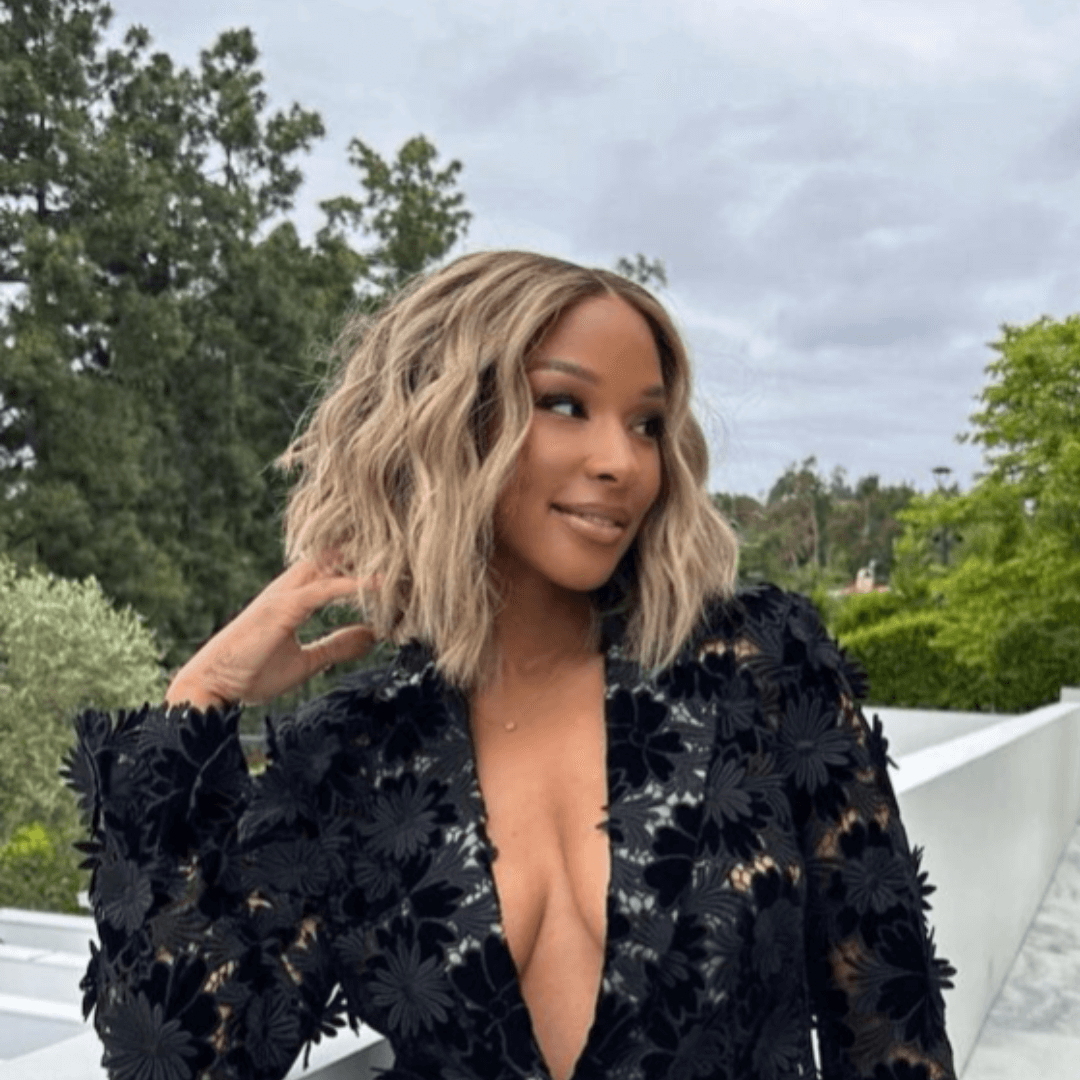 Another great balayage for brown hair or dark blonde hair, this creates the look of natural blonde highlights on a slightly darker brown base. Usually, multiple shades are layered into this for a sophisticated look.
Metallic Bronde Balayage
This is a fantastic ash brown balayage with simmering, cool blonde highlights. We think that it looks amazing with dark roots. It's a great option for anyone looking for something a bit less "beachy" and more urban.
Red Balayage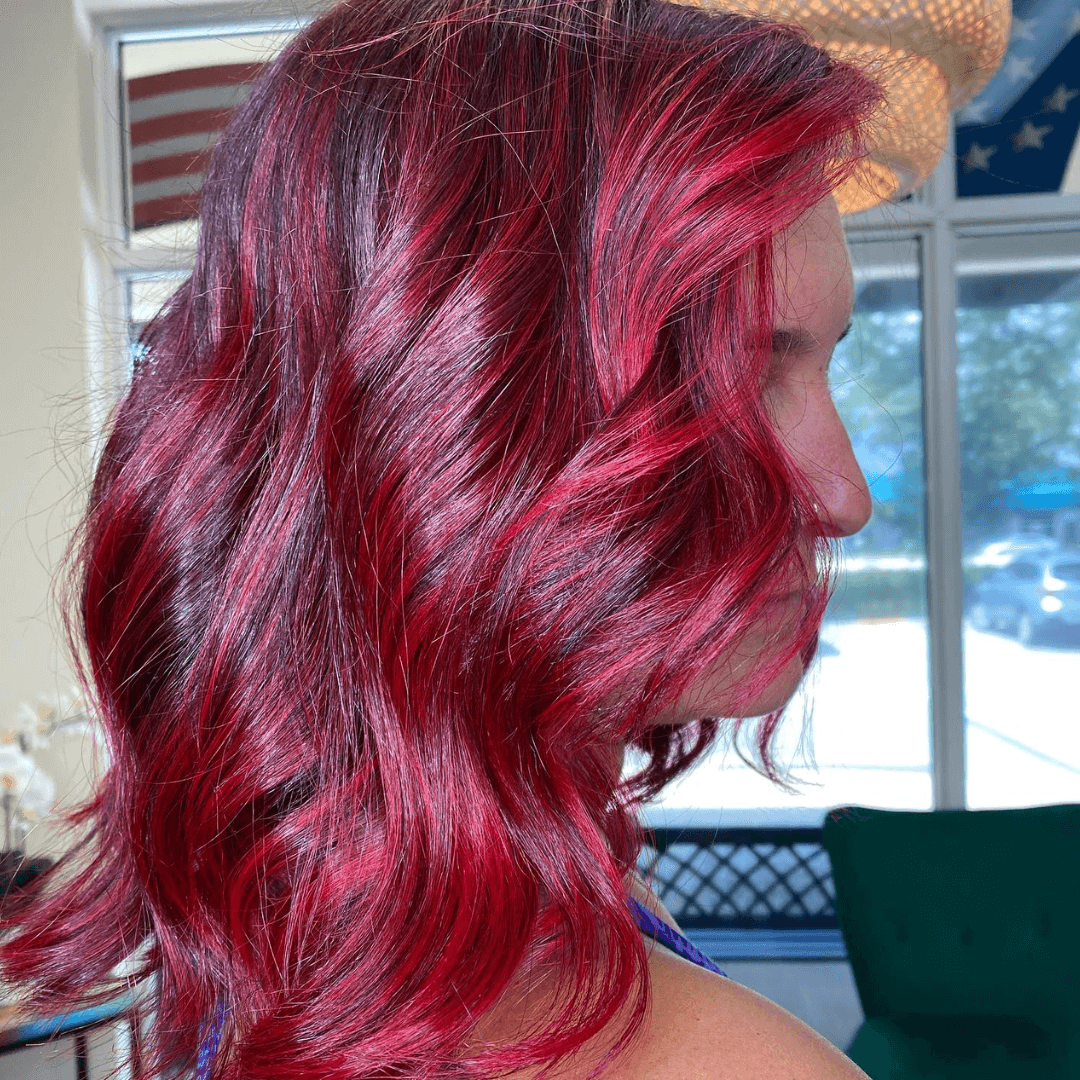 If you've never heard the term "balayage rubio", then you need to check this out. Anyone with warm skin tones will appreciate this dark burgundy balayage. Why not experiment and try it in different shades of red?
Purple Balayage
Purple is definitely not a natural color for hair, but that's another reason why we love this. It's a fantastic, contrasting balayage on dark hair, but you can add purple to blonde locks for a reverse balayage, too.
Partial Balayage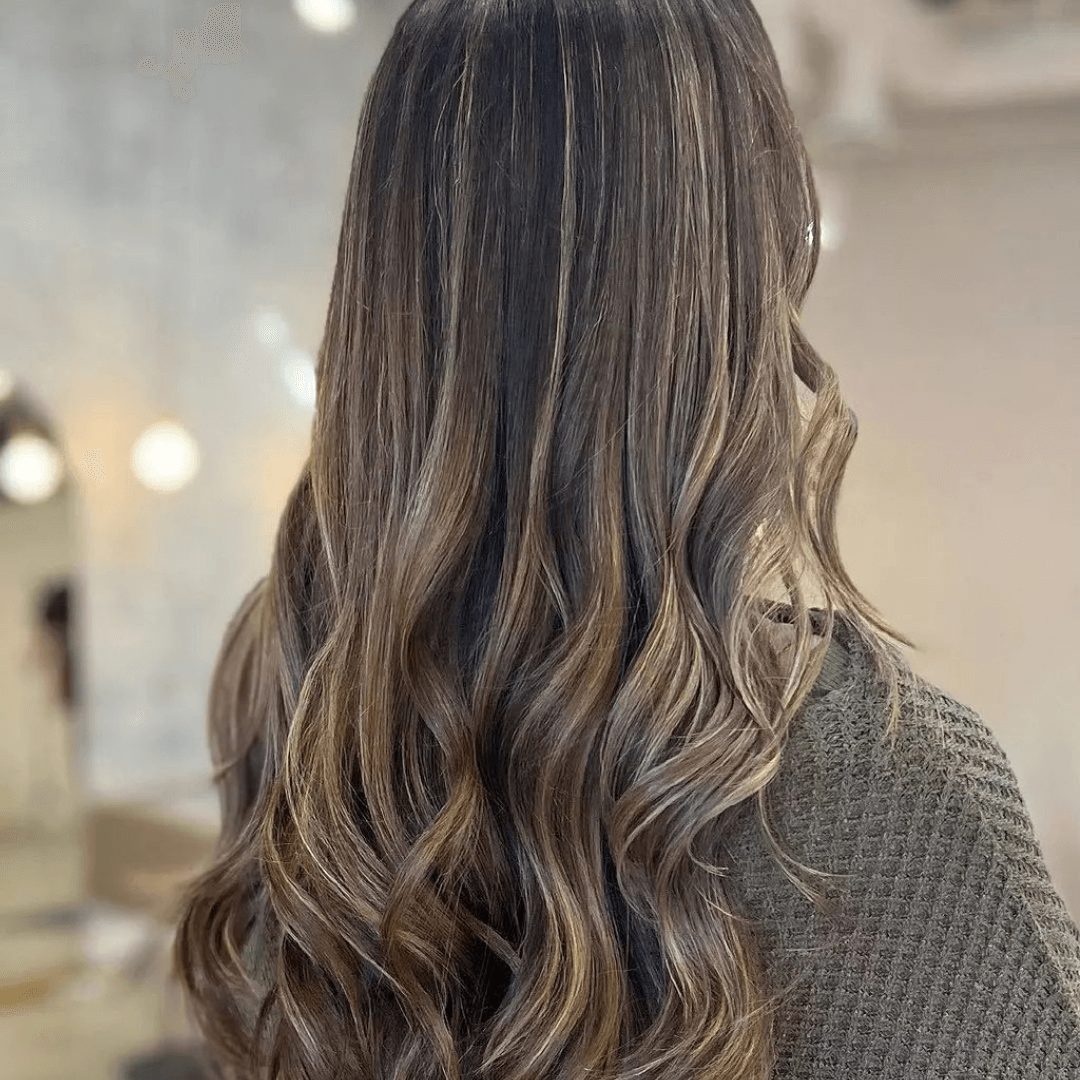 What is a partial balayage coloring? It's a bit of a compromise between highlights vs balayage, because this technique gives you lighter hair in some sections only. Instead of blonde balayage hair all throughout, color is only applied to a few small sections for a face-framing effect.
Gray Balayage
Instead of blond balayage, some women are blending gray into their hair. This is actually a brilliant way to offset existing gray hair by adding in other gray tones for a chic and sexy look that's easy to keep up.
Platinum Balayage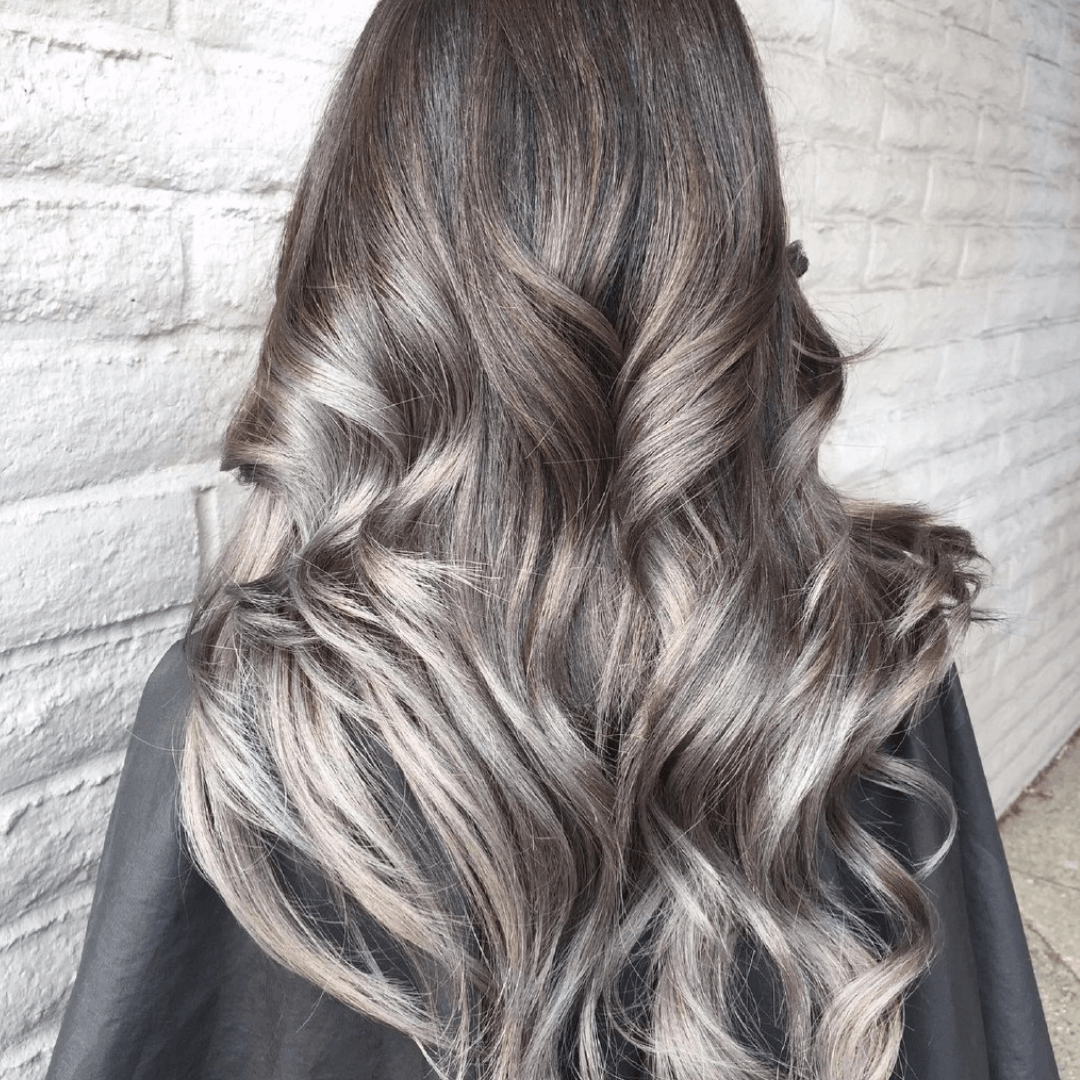 Like gray, a platinum blonde balayage adds an exciting contrast to your base color. If you do decide to try a platinum blonde hair colour, make sure to stock up on purple shampoo to keep things looking great.
Strawberry Blonde Balayage
If you want a warm look, but aren't in love with honey blonde balayage, then what about strawberry? This delicate balayage is the perfect mix of red and gold undertones- it's flattering to most complexions.
Brown to Blonde Balayage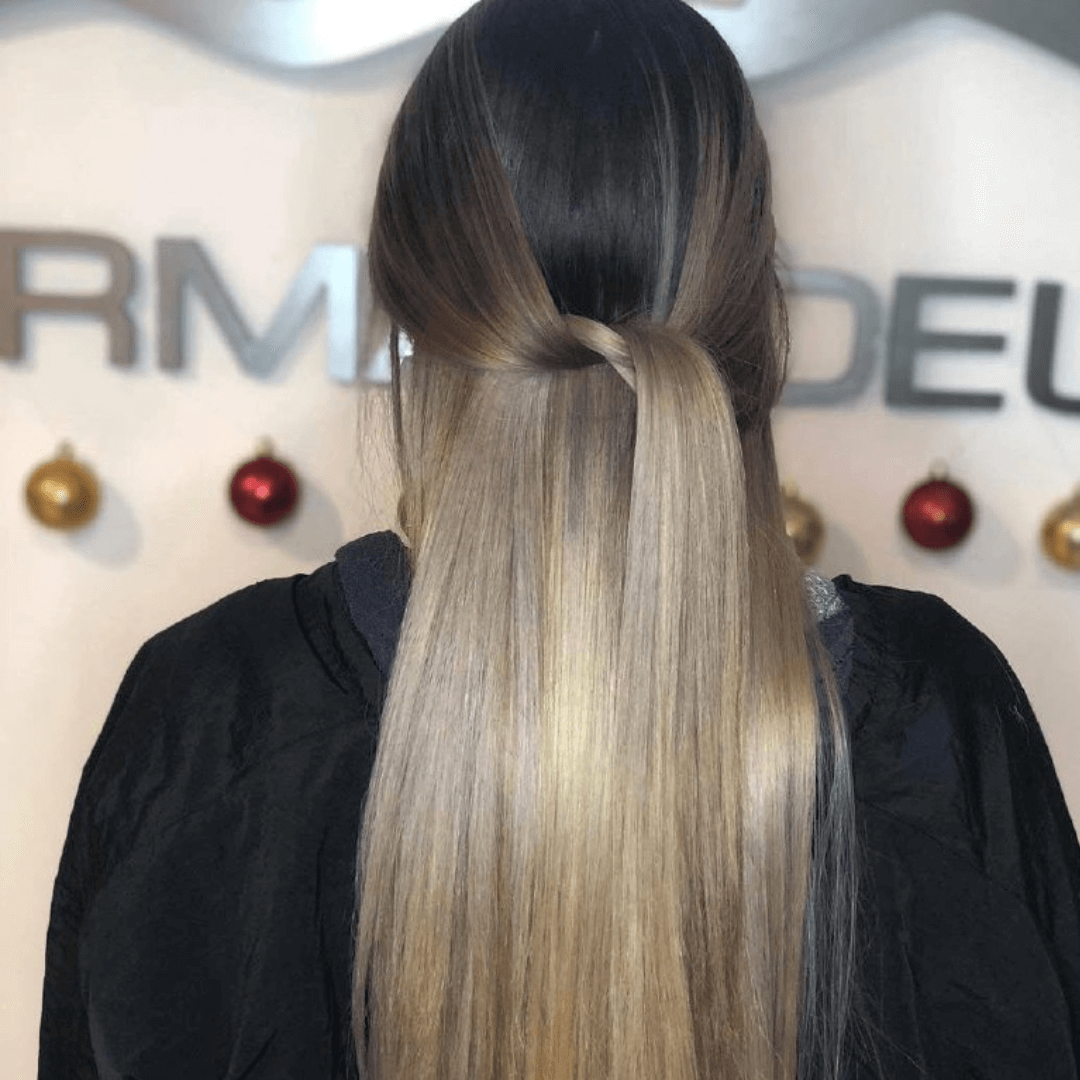 If you have brunette hair, then a brown blonde balayage is an easy way to test out this look without going too far out of your comfort zone. Make sure that you choose a compatible color balayage for brown hair: match ash-blonde with cool brown and golden with warm brown.
Rainbow Balayage
Hair balayage doesn't have to be subtle. Whether you have color treated hair or naturally light brown (or even black) locks, you can still go out on a limb and try something bold like these rainbow colors.
Balayage Curly Hair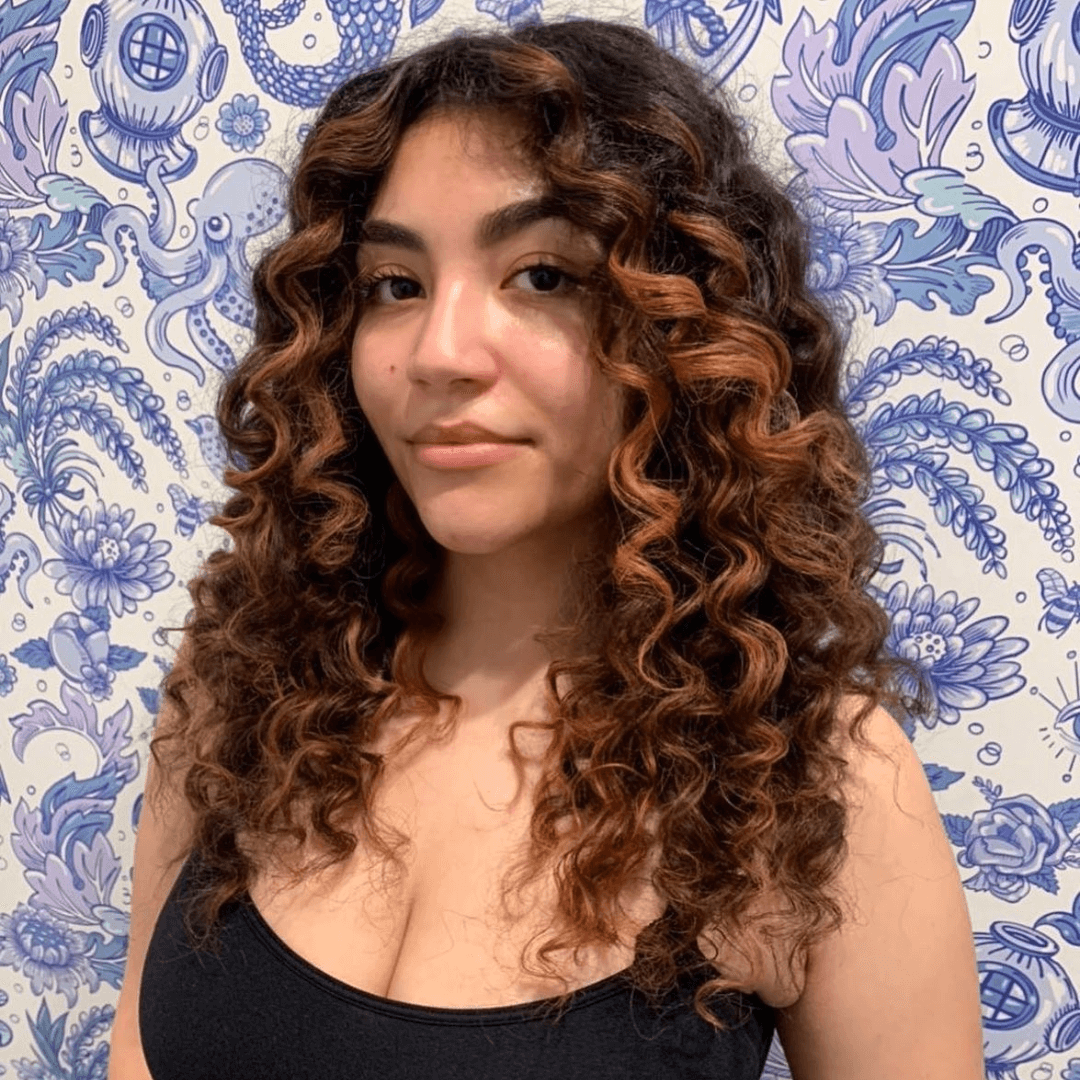 Balayage straight hair shouldn't be the standard- there are so many women with fabulous natural curls or wavy hair. It's actually easier to sweep balayage hair color onto curls by hand because you can pick each section up.
Balayage Short Hair
If you want to try out this technique, but don't have long hair, it's not a problem. The right stylist can create beautiful balayage with different hair lengths. Take a look at this short haircut with balayage highlights.
Black Hair Balayage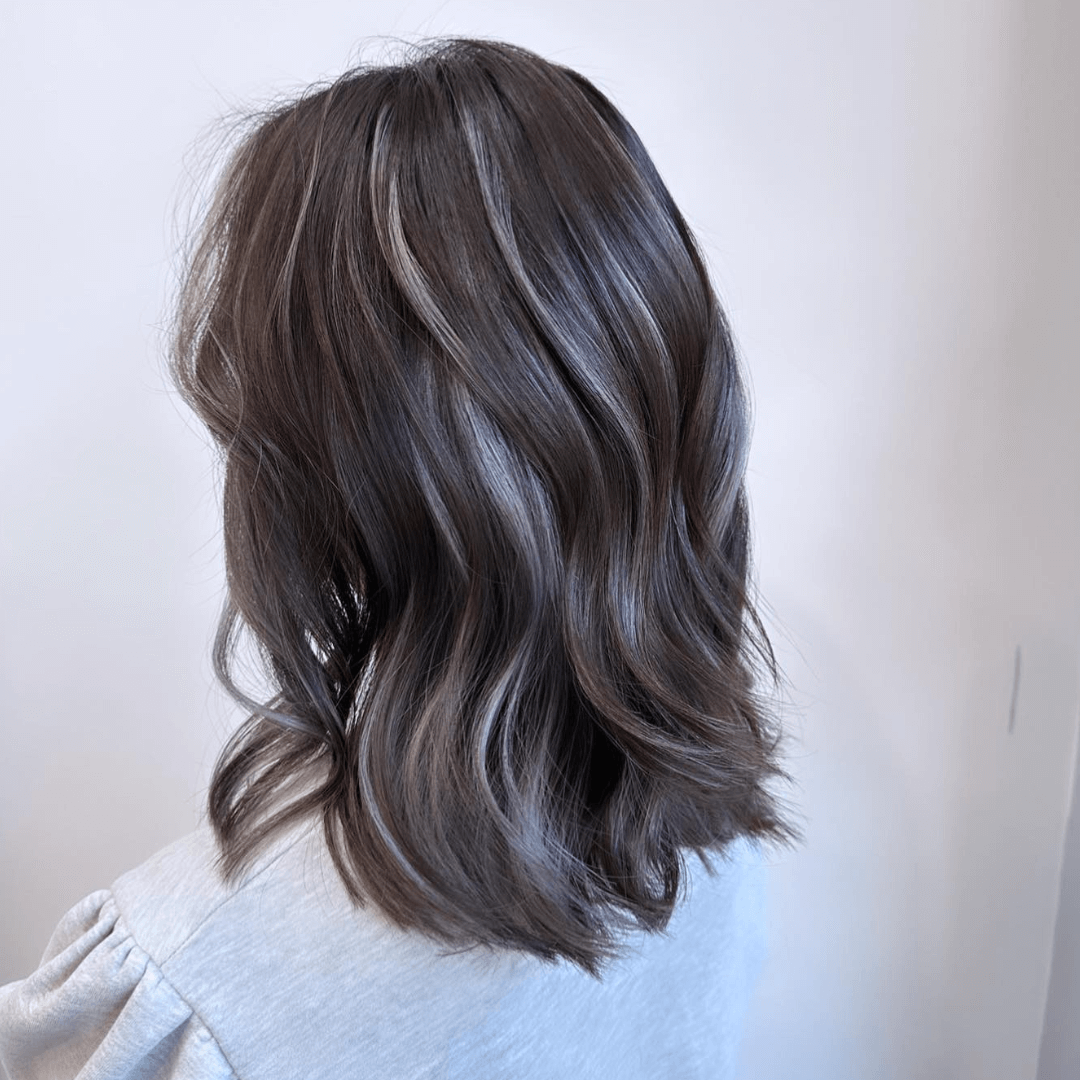 We've seen how great balayage on dark hair looks, and we're happy to say that this technique works on more than one hair texture. Also, if your hair is naturally dark, balayage is a less-harsh way to lighten it, since it uses minimal products.
Recommendations
If you feel ready to try a change, then why not lighten your hair a few shades with a caramel balayage, a burst of platinum blonde or even some purple.
Unlike traditional highlighting or coloring techniques, balayage is relatively easy and doesn't require a big commitment. The best part? Your stylist can customize exactly where the colors will sit.
Citations
Helpful pointers to keep your hair looking its best
https://go.gale.com/ps
Changes in Hair Color
https://www.sciencedirect.com/science
Hair Coloring: Non-Oxidation Coloring
https://www.taylorfrancis.com/chapters
FAQs
How long does balayage take?
This depends in part on how long it takes to lighten your hair to the desired shade. If your stylist is trying to balayage light brown hair, it could take as little as 45 minutes. On the other hand, it sometimes takes multiple sessions to achieve the right shade if your hair is very dark.
How much does balayage cost
The question of how much is balayage is a hard one to answer, since it depends on how much coverage you want, how long your hair is, and how many shades you want blended in.
A basic light brown
balayage on medium-length hair
could cost as little as $70, while someone looking to add rainbow colors to longer hair could pay more than $200. Many people ask about how to do balayage at home to save on the cost, but we don't recommend it. If you're trying to learn how to balayage your own hair, make sure that you have a friend who can help with hard-to-reach sections, or you'll risk getting uneven results.
How to look after your hair with balayage?
If you want to keep your blonde balayage hair looking its best, you'll need to care for it. Avoid excessive heat styling, make sure to use a leave-in conditioner, and try not to wash it every day.
So, how long does balayage last if you take care of it? Any lightening treatments are permanent, but the color might start to fade after a few months.