The Best Bridal Hair Styles of 2023
Posted on Jul 13, 2023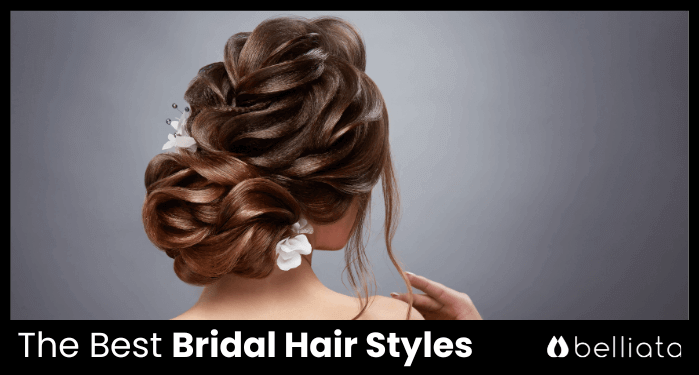 Choosing bride hair styles shouldn't be a headache- weddings are stressful enough already. If you're struggling for inspiration, check out these stunning wedding hair ideas.
Jump to the Section You Like
How To Choose The Best Bride Hair Style For Me?
There are a couple of things to keep in mind when choosing the perfect wedding hairstyle. Next to your gown, your wedding hair is the second most important element of your overall bridal look and can help set the tone for the wedding day.
Remember to think about:
Your personal style: Whether you're an ultra-glam princess you're boho bride, this is your chance to show off. Don't let anyone pressure you into choosing a bridal hairstyle that you don't 100% love.

Your wedding gown: Different bridal hairstyles work well with different cuts and styles of gowns. An elegant updo is a great choice for a ballgown, while a boho-style dress might look better with loose waves or a flower crown. By extension, the wedding theme will also influence your bridal style.

Your accessories: If you have your heart set on any wedding hair accessories like a statement headpiece, tiara or veil, consider how they'll work with different bridal hairstyles.

Your own hair: The prettiest wedding hairstyles are ones that flatter the natural texture, cut and length of a bride's hair. We'll go over some examples of wedding hairstyles for different hair types and lengths.
Bride Hair Styles For Long Hair Inspirations
With long or medium length hair, you'll have a lot of wedding hairstyle options. Some brides choose to wear their hair loose or half up, while others choose elaborate updos or braided hairstyles. Here are some of our favorite wedding hairstyles.
Loose Waves With Flower Crown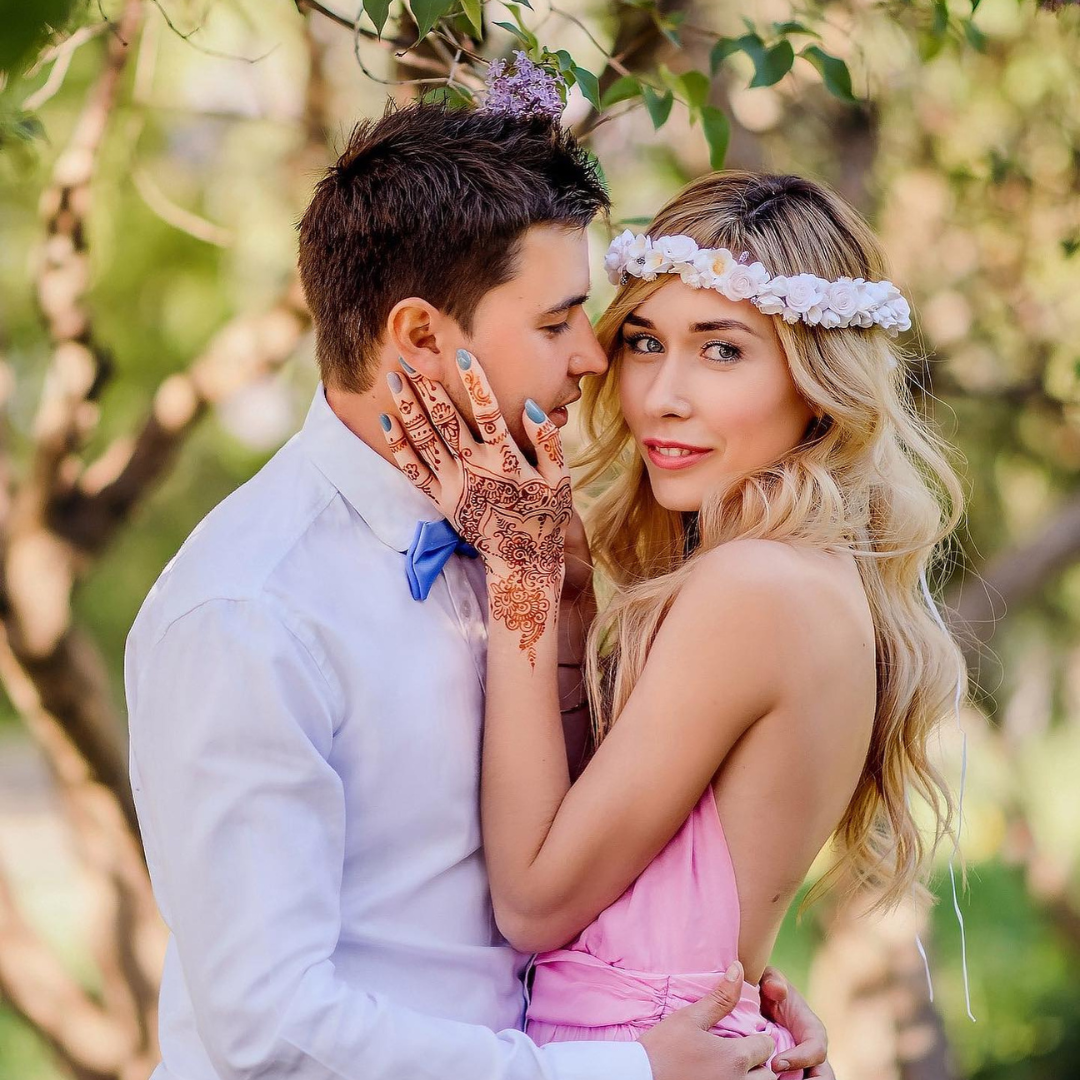 This is one of the most simple bride hair styles that works with almost any dress. The loose hair is styles into soft waves and crowned with fresh flowers- you may want to match them to your bouquet. Loose hairstyles like this work with long or shoulder length hair.
Half-Up Half-Down Hairstyle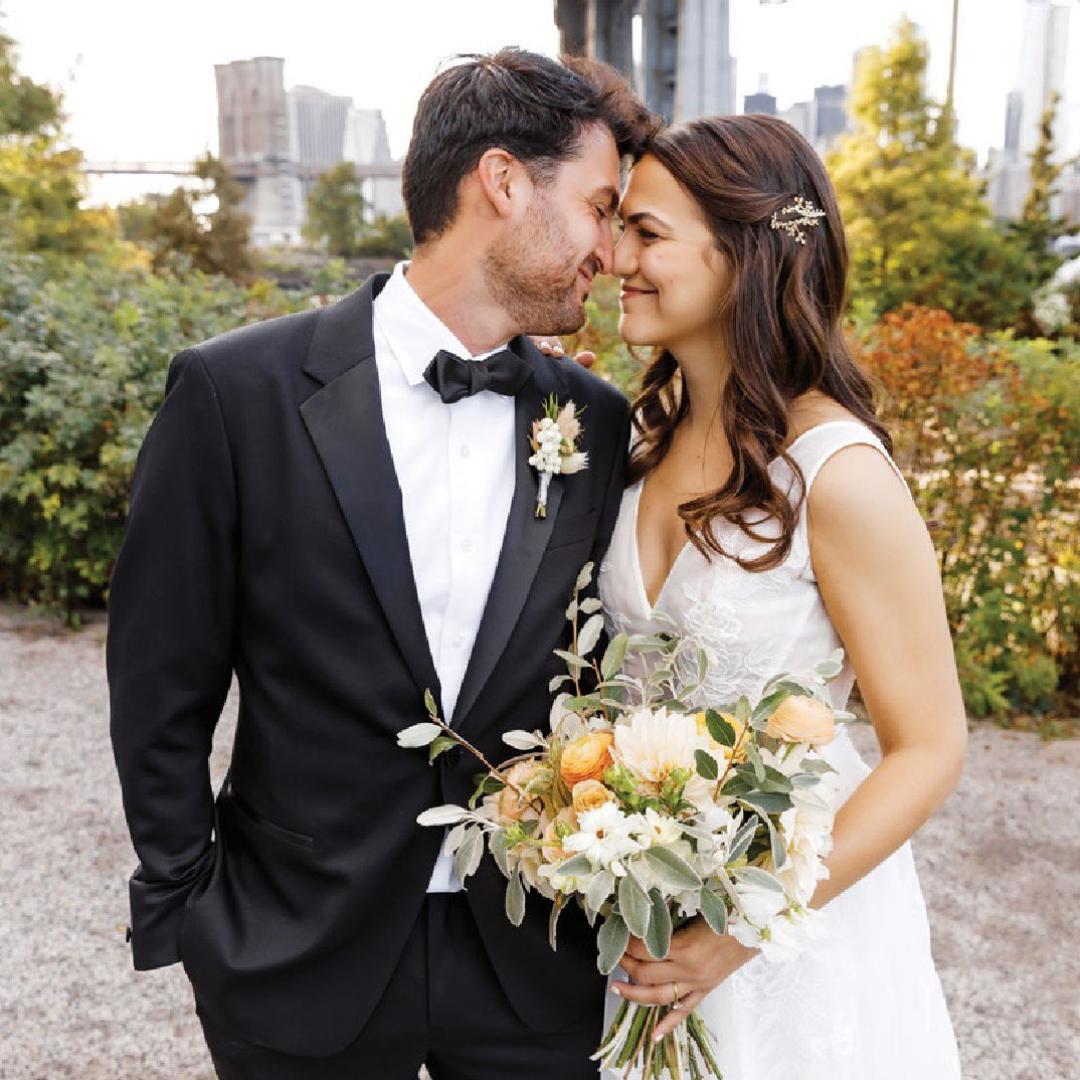 We consider the half updo to be the best bridal hairstyle for anyone who doesn't want to choose whether to wear their hair fully up or down. It's very popular with modern brides because it's so versatile. You can accessorize the half-up portion with a few jeweled bobby pins or a floral hair clip.
Fishtail Braids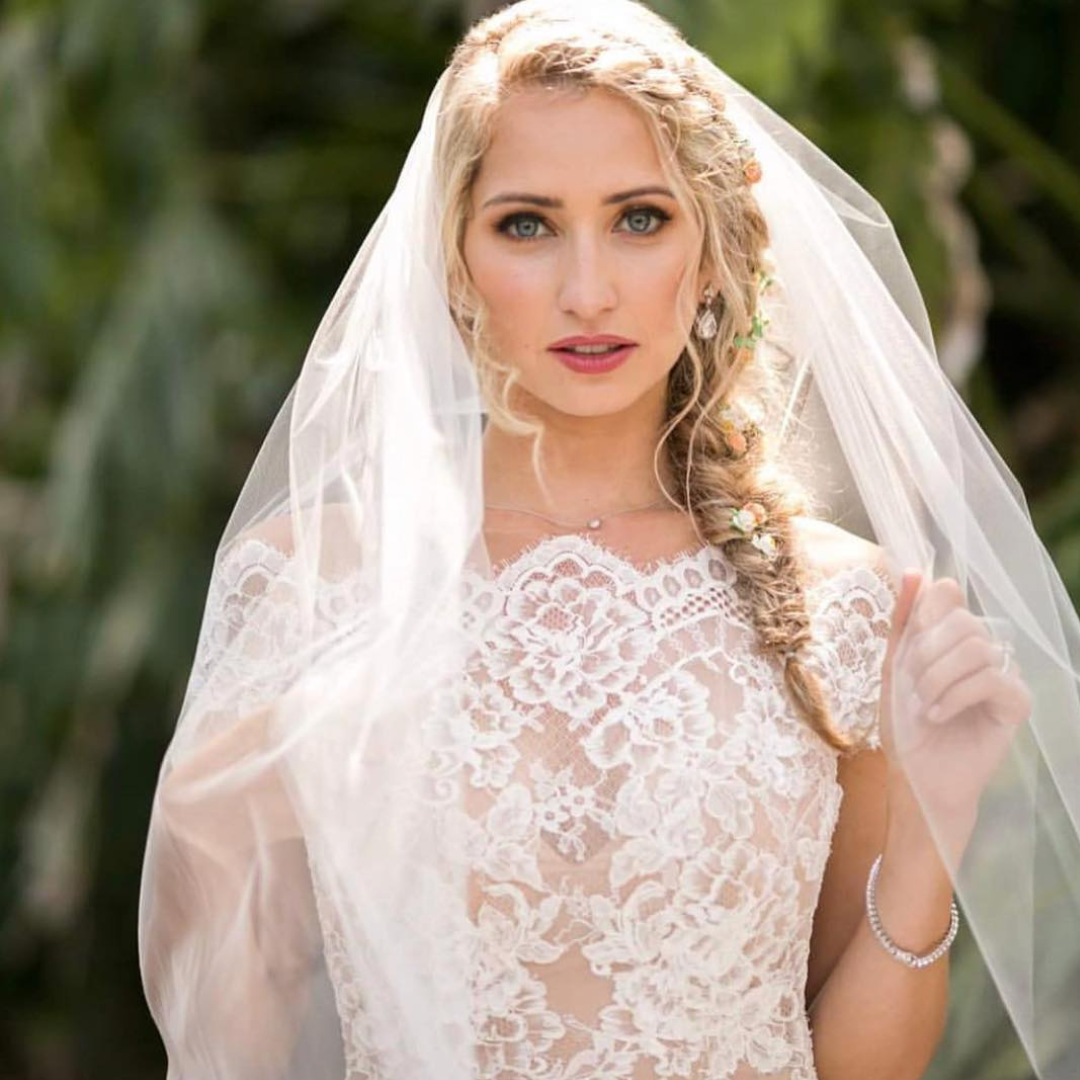 Braided hair styles for brides are back in fashion. If you don't want to wear your bridal hair down, but you want to show off its glorious length, then why not try a fishtail braid or french braid? Ask your hair stylist to add some hair clips that complement the dress.
Loose Updo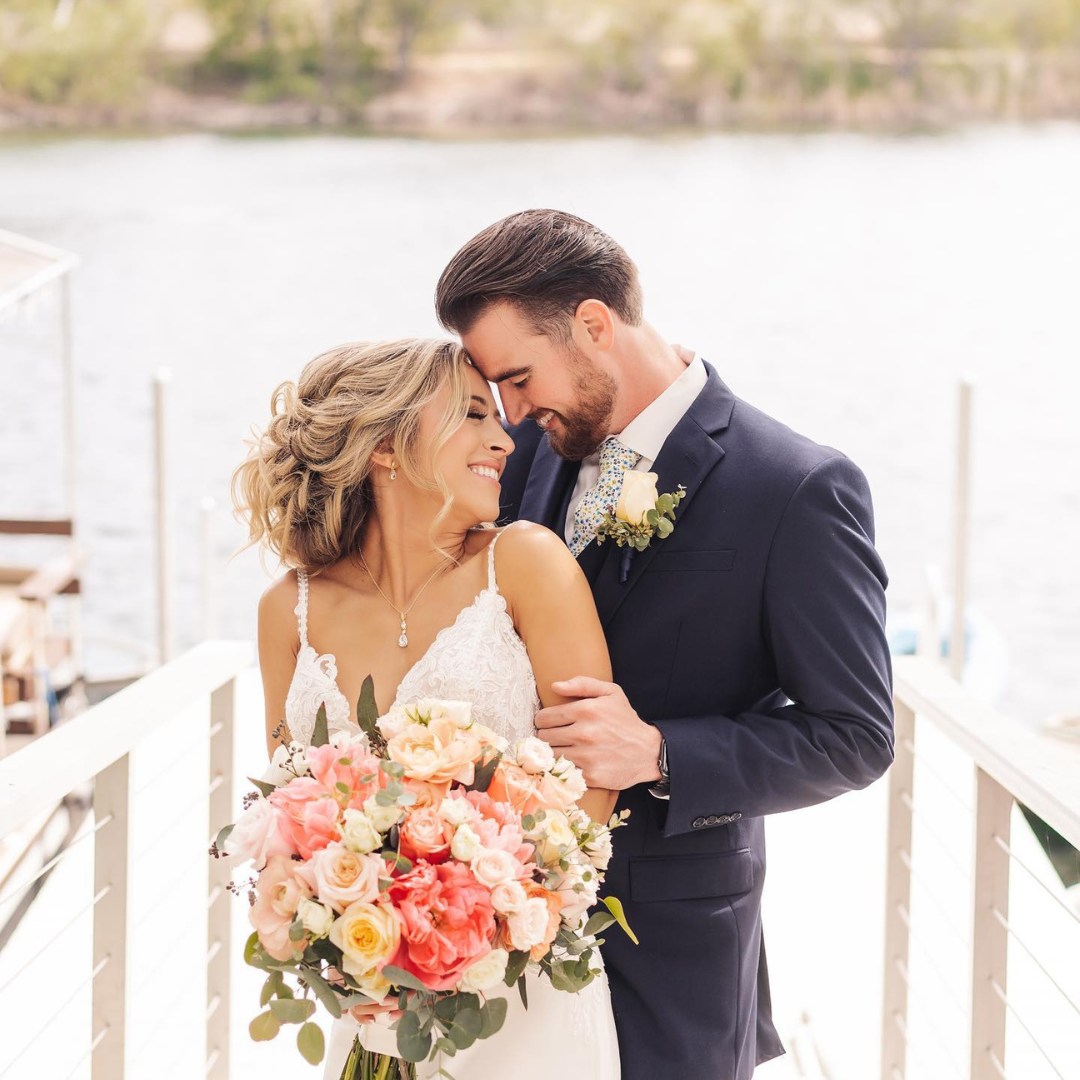 Every modern bride will appreciate this new twist on a classic updo. This loose version is a romantic hairstyle that will look fabulous in wedding photos. You can even pull out a few strands as soft curls to frame your face.
Updo With Tiara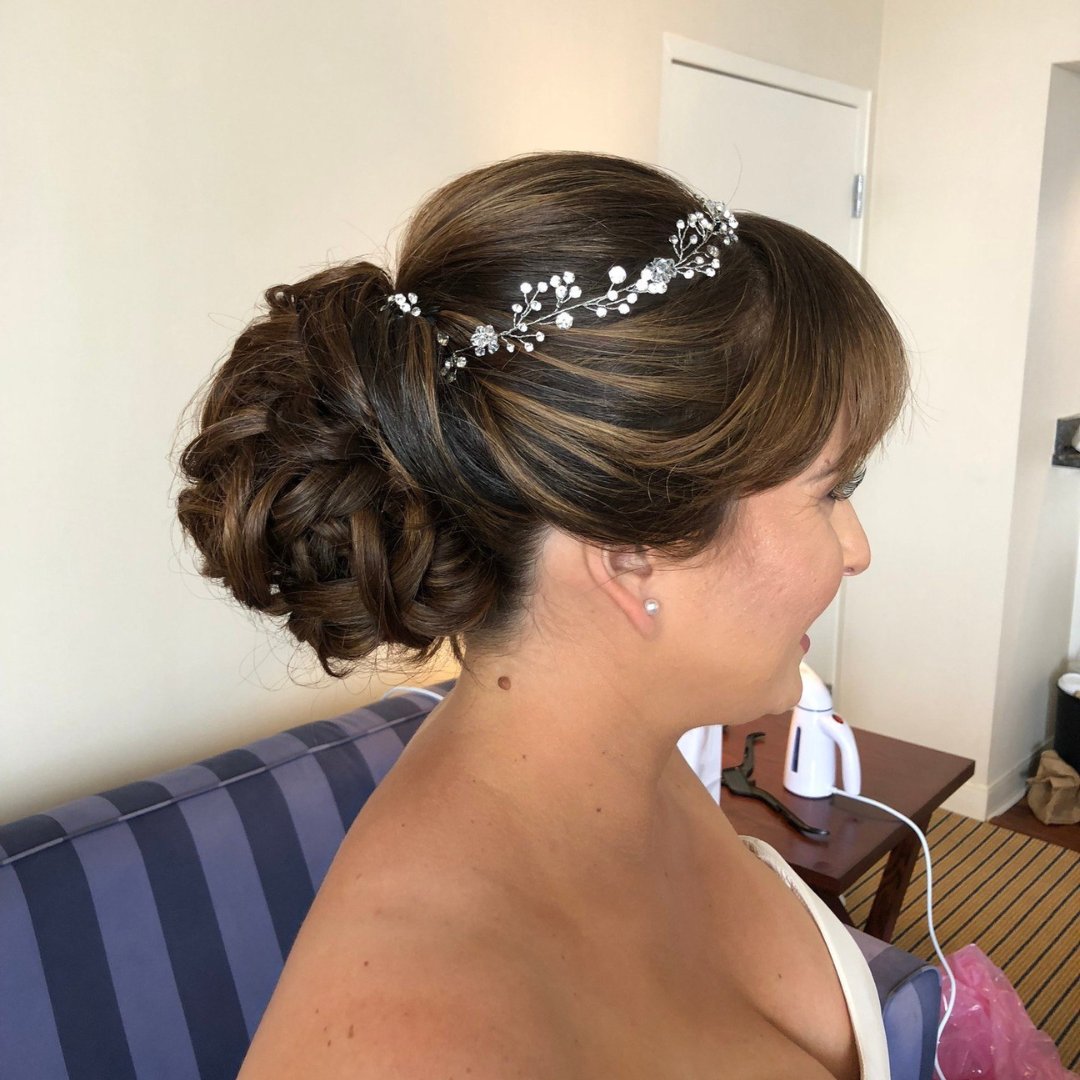 Traditionally, bride hairstyles with tiara and veil included were considered the most elegant and glamorous choice. When it comes to options for your wedding, bride hair styles have changed a lot over the years- but this classic style is never going away.
We recommend you to check out our post on long hairstyles for woman.
Bride Hair Styles For Short Hair Ideas
Why should long-haired brides have all the fun? Wedding hairstyles have expanded alongside women's fashion, and this means that there are a ton of great options for anyone with shorter hair. Here are some of the best bridal hairstyles for short hair.
Hollywood Waves
Marcel waves are the height of old Hollywood glamour and are the perfect hairstyle for anyone with a vintage wedding dress. These waves are easy to achieve even with straight hair- all your stylist will need is a curling iron and some spray.
Two-Strand Mock Braid
Even with a long pixie cut, you can still create something resembling a crown braid. Consider trying this bridal hairstyle if you have short hair, but want the appearance of a romantic updo in your wedding photos.
Pixie With Tiara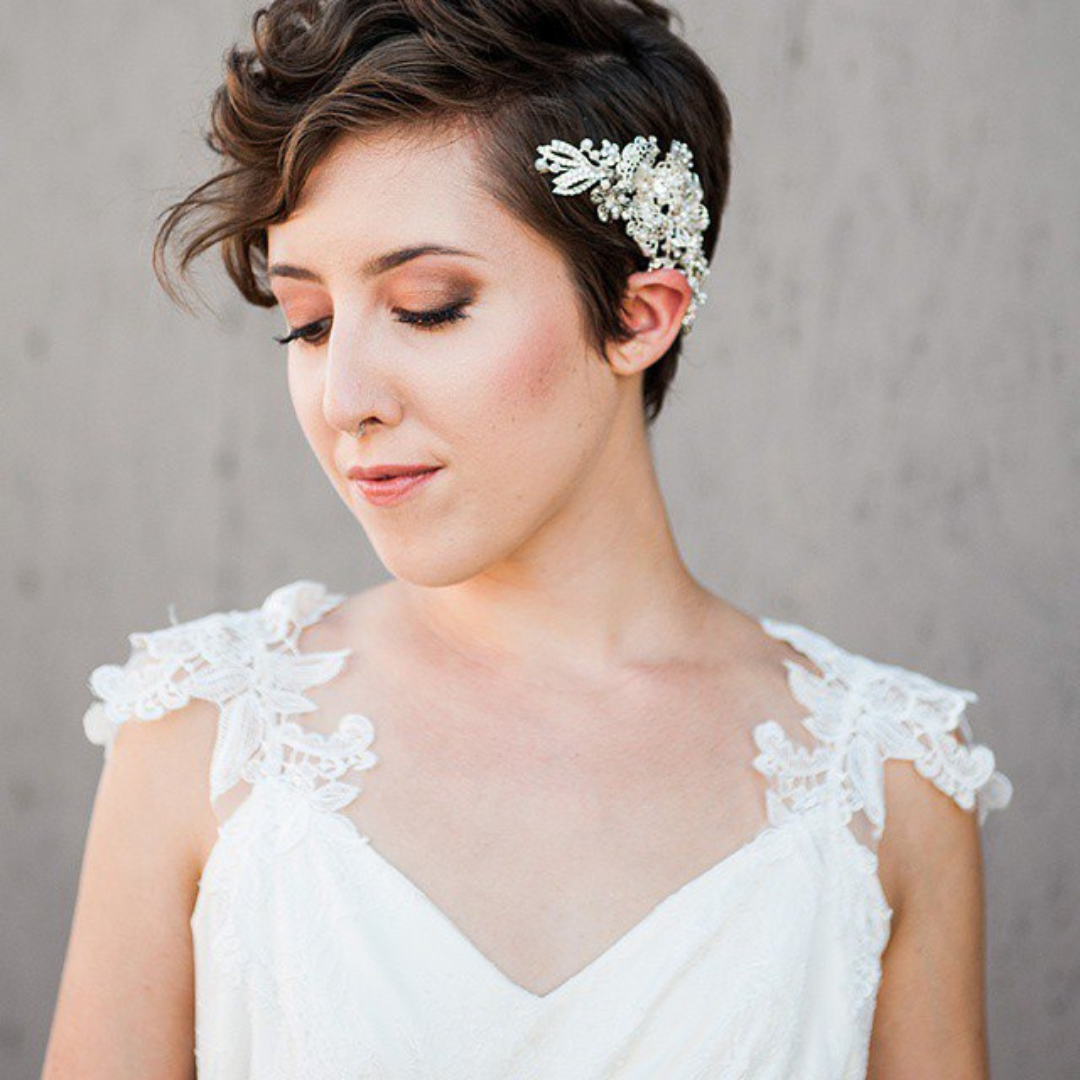 If you're looking for bride hair styles with tiara included, then why not embrace a pixie cut as your wedding style? It's simple, flattering for almost any face shape, and will draw attention to your face and makeup. Most brides choose a floral headband or delicate tiara with this style.
Soft Lob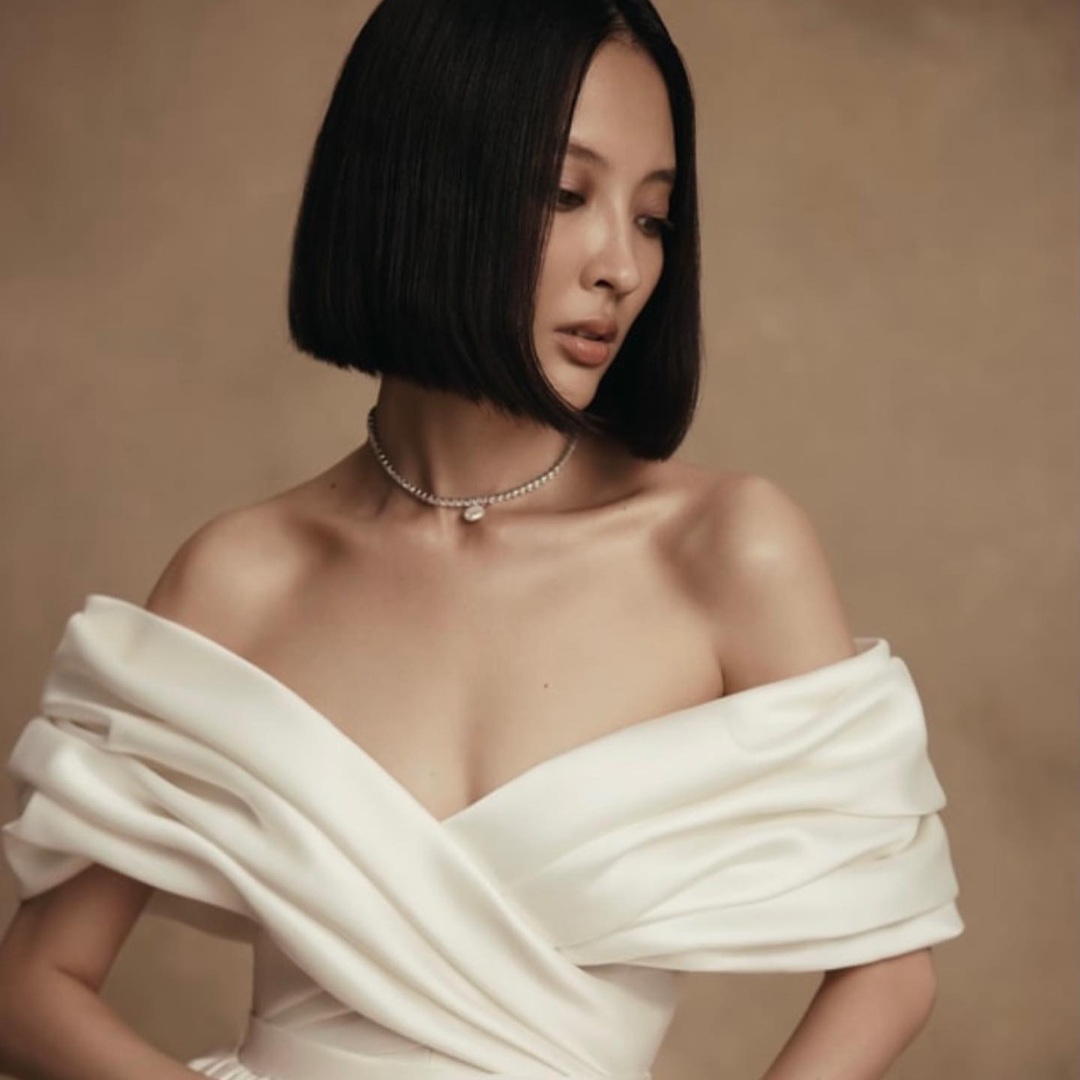 Depending on your natural hair texture, you can wear this bridal hairstyle with soft waves or smooth out your natural curls and let them frame your face. If you have thin hair, consider adding some subtle layers for extra volume.
Sleek Pixie
This is another alternative to a vintage updo for a short-haired bride. A slicked-back pixie cut is the perfect no-fuss wedding hairstyle that manages to look effortlessly fabulous. Unlike a lot of your wedding guests, you'll be able to dance all night without worrying about your hair.
Do not miss our post om short hairstyles for woman.
Mother Of The Bride Hair Styles
We couldn't talk about wedding hairstyles without mentioning any mother of bride hair styles- it's an important day for her, too. Here are the top mother of the bride hairstyles that we've found.
French Twist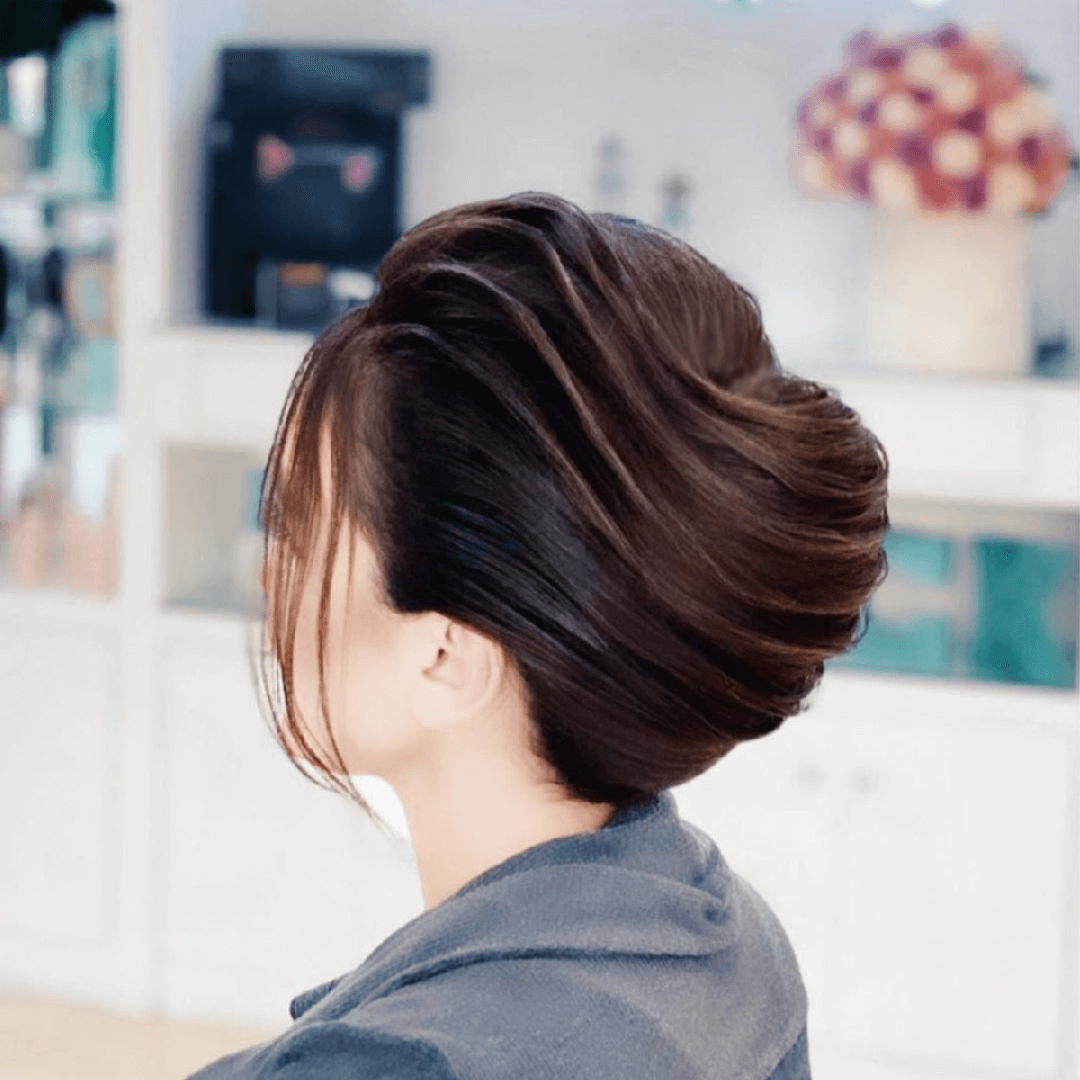 The french twist is one of our favorite mother of the bride hair styles for long hair because it's a classic, gorgeous updo that looks flattering, feminine and sophisticated. You can accessorize it with a stylish hair comb or wear it as-is.
Messy Updo
One of the fun hair styles for mother of the bride (or groom), this relaxed wedding hairstyle makes you look effortlessly put-together and works well with any dress. If you have curly hair, try pulling down some strands to frame your face.
Chic Bob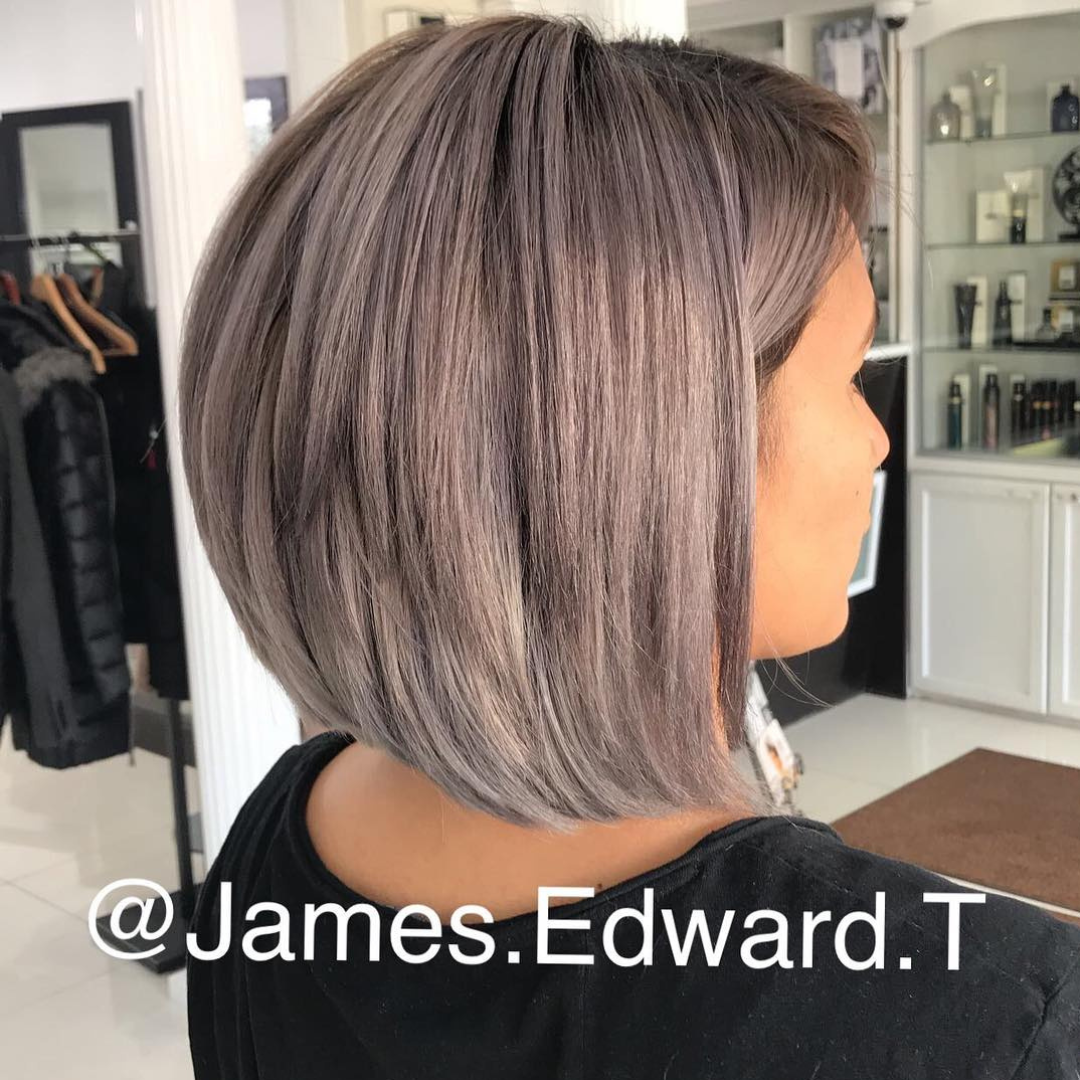 One of the best short hair mother of the bride styles is a bob. It's modern, chic and can last all through a busy wedding day without looking flat or messy. It's also one of the easiest curly wedding hairstyles if your hair is short.
Low Bun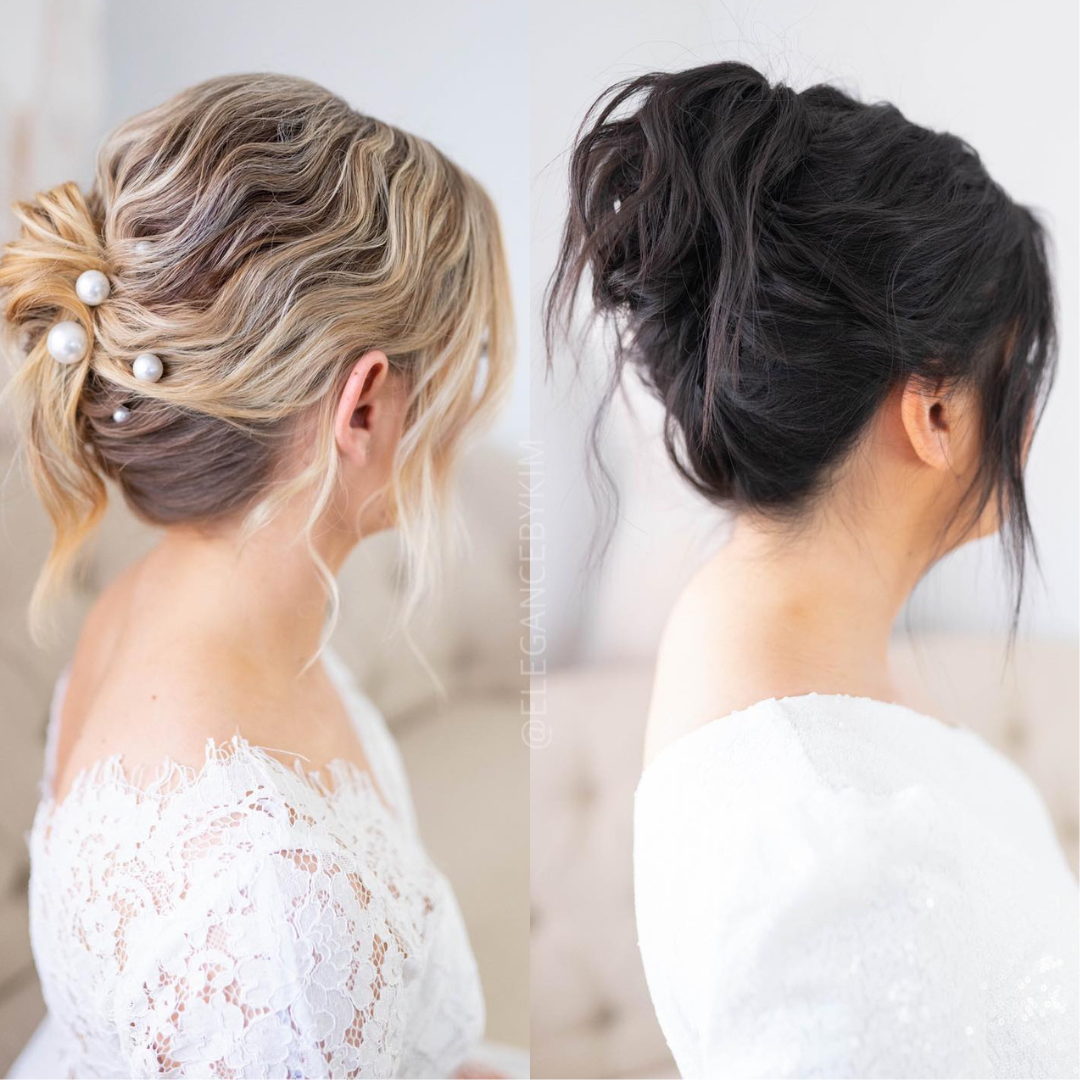 If you're attending a summer wedding, then we recommend low bun hair styles for bride, mother of the bride, and anyone else who wants to stay cool. The low bun is a gorgeous mother of bride hair style that can be customized with flowers or clips.
Side-Swept Waves
If you're in the bridal party and want to wear something a bit more glamorous on your daughter's wedding day, then what about some waves? This is an alternative to hair up styles for mother of the bride, since it still contains the formality and class of an updo.
Bridesmaid Hair Style Examples
Even though you don't want to outshine the bride, bridesmaids still want to look great on the wedding day. Check out these wedding hairstyles for some inspiration. We know that you'll look amazing!
Braided Updo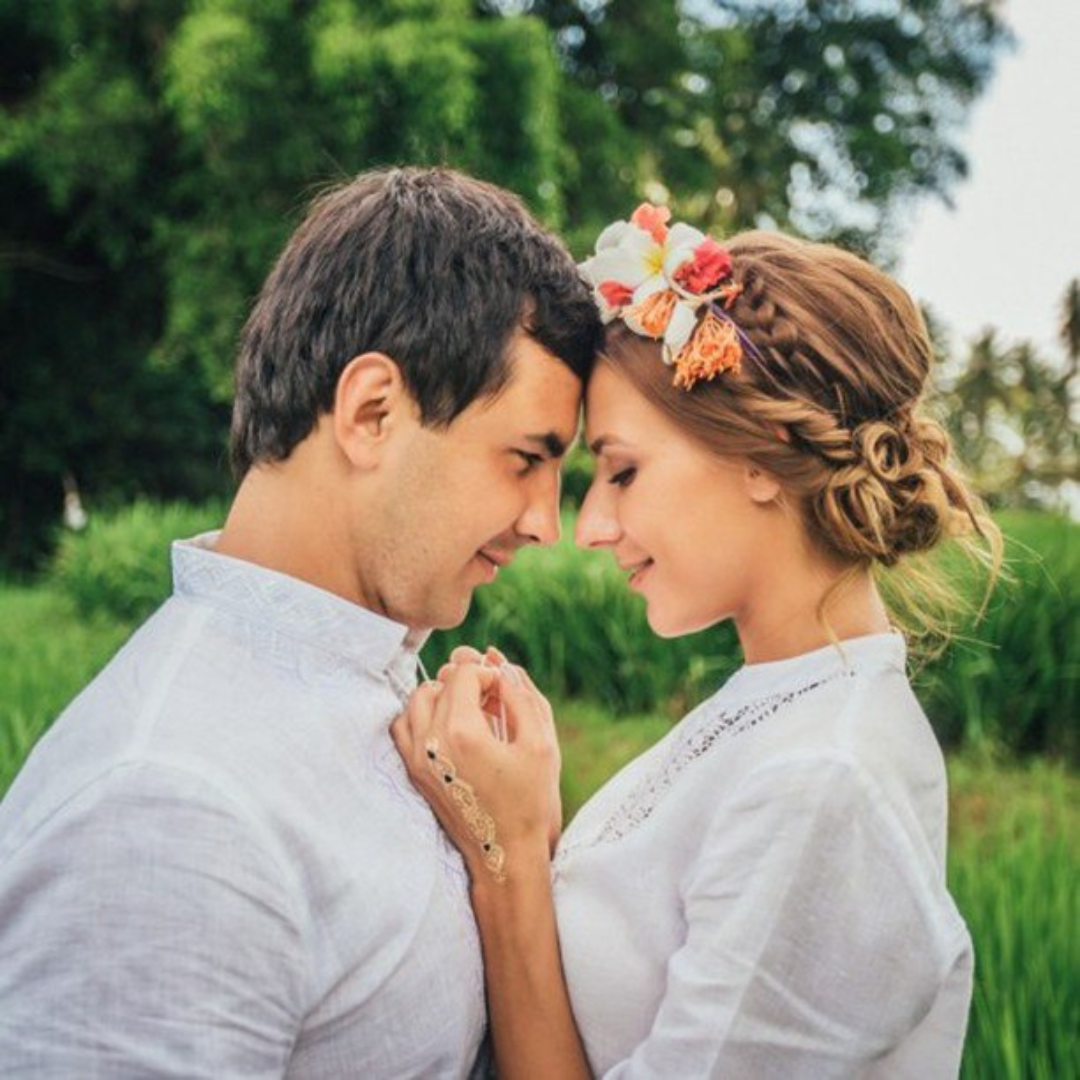 Braided updos work well as hairstyles for wedding guest, bridesmaid and bride alike. They're fancy, but not too over-the-top, and they can be adjusted to fit the general theme and formality of the wedding day by adding clips and hair accessories.
Low Ponytail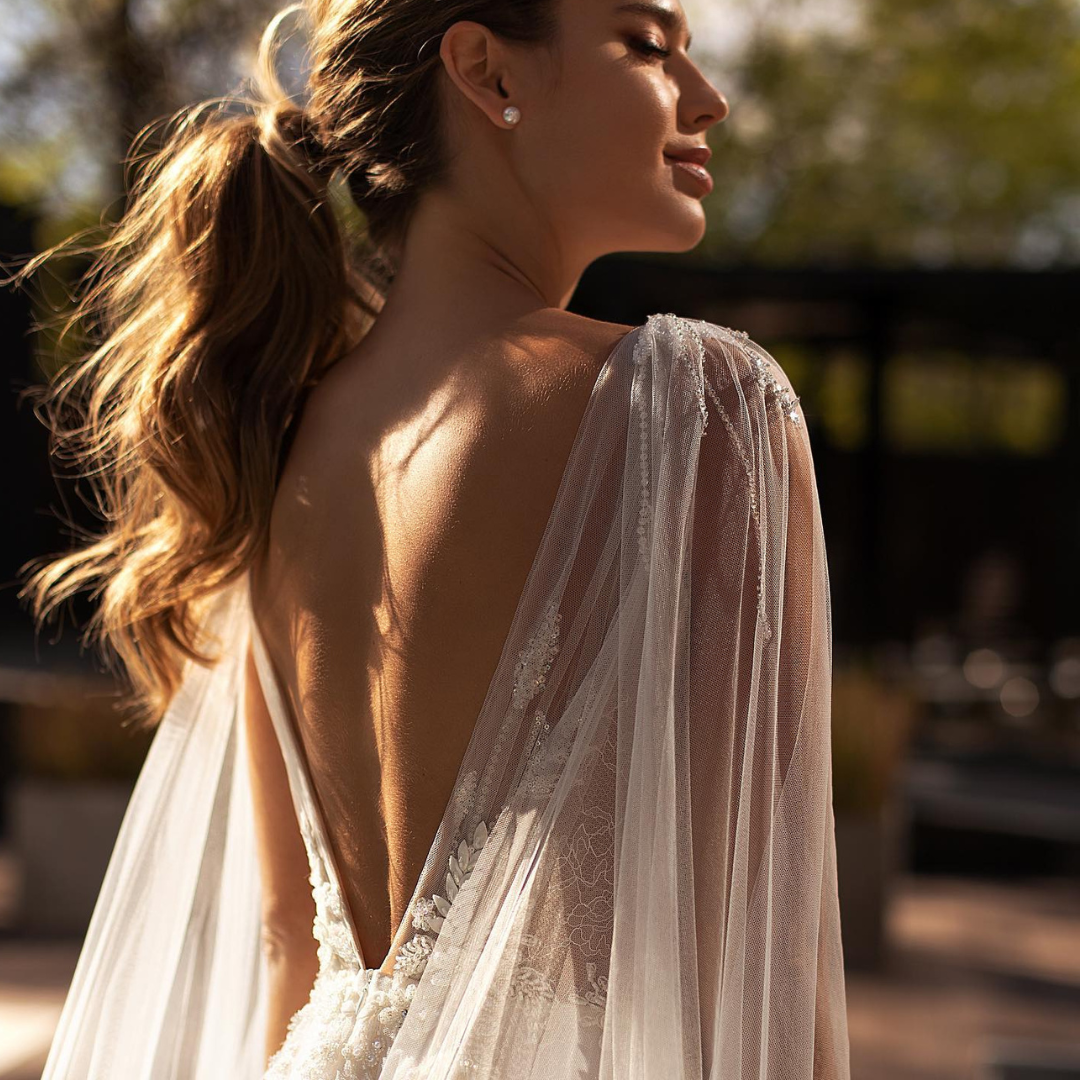 Fancy ponytails look great as bridesmaid or wedding guest hairstyles. A sleek, low ponytail is simple, yet sophisticated. You can add a matching ribbon that coordinates with the bridesmaid's dresses, too.
Ballerina Bun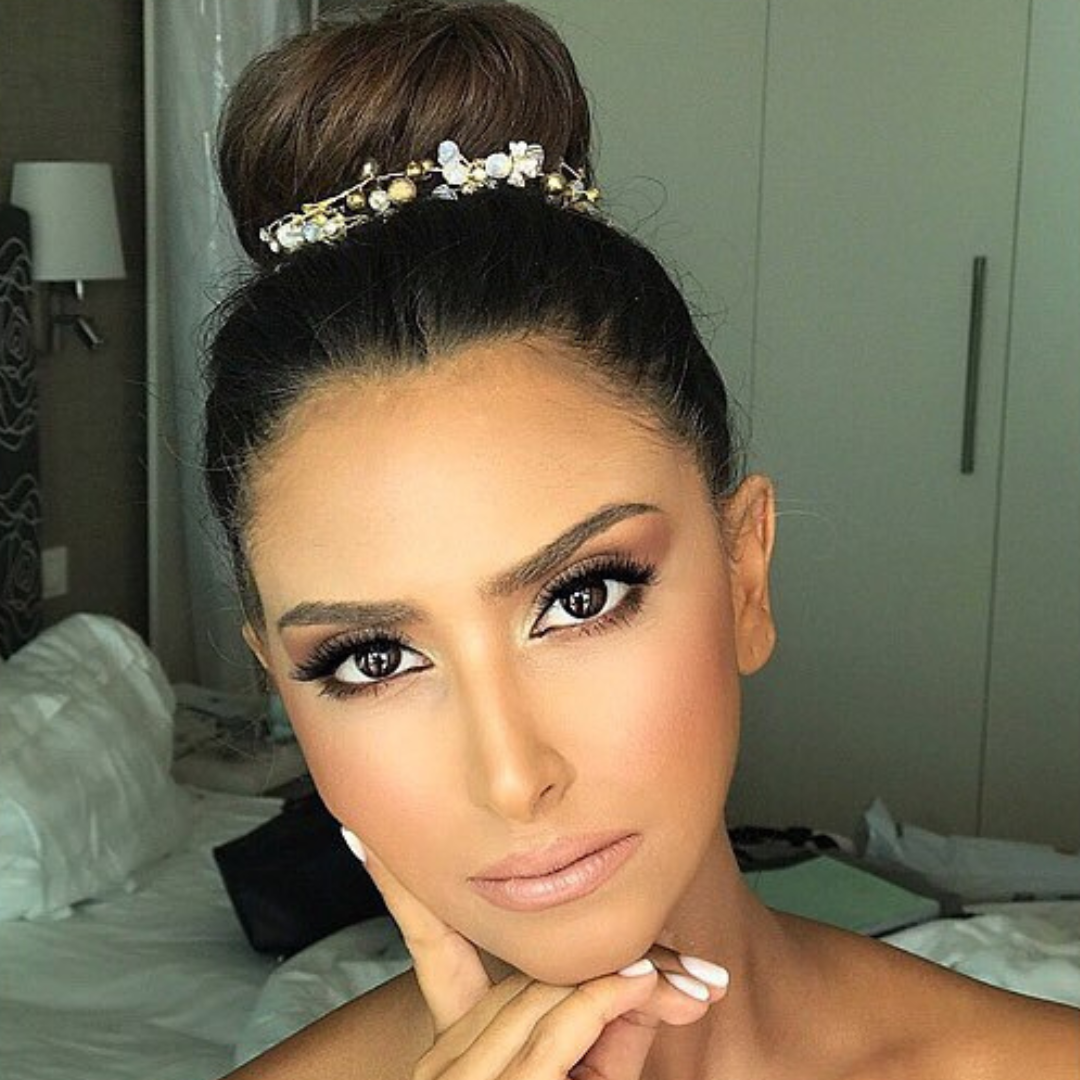 If you're looking for wedding hairstyles for your long-haired bridesmaids, then you might want to try a ballerina bun. This is a large bun worn high on the head. Adding a small braid around the base is a nice touch.
Chignon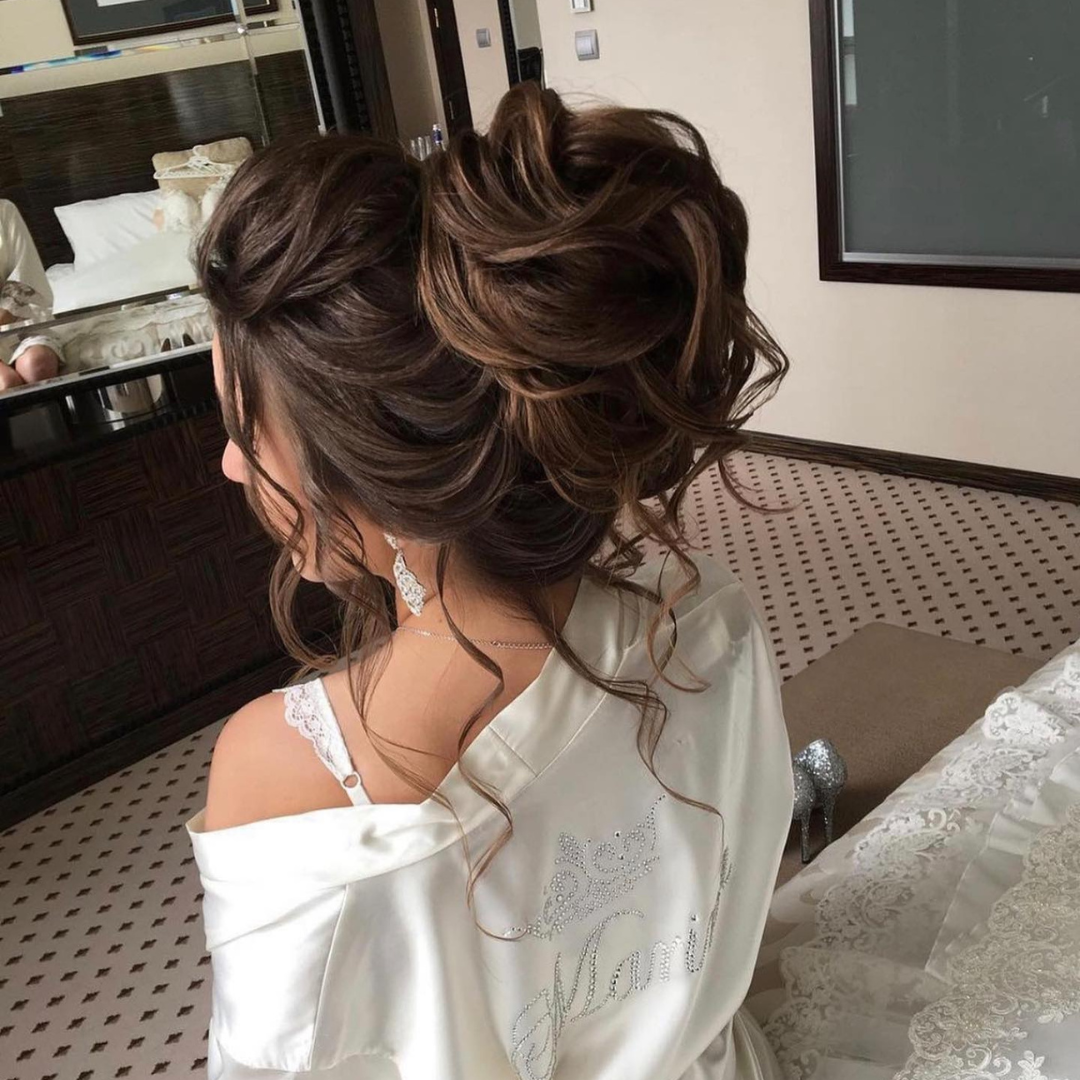 Chignons are some of the best wedding hairstyles for bridesmaids. They're simple, elegant and flattering. Try a classic one or go for a side swept chignon for dramatic effect.
Half Down
If you're planning a more casual or boho bridal hairstyle, then your bridesmaids should do the same. Styling their hair with half down is less formal than a full updo but still looks wedding-worthy.
Wedding Hair Styles For Black Brides
Every bride has her own perfect wedding in mind, and the same is true for her hairstyle choice. Take a look at these fabulous wedding hairstyles for black brides. We hope that you'll feel inspired.
Natural Beauty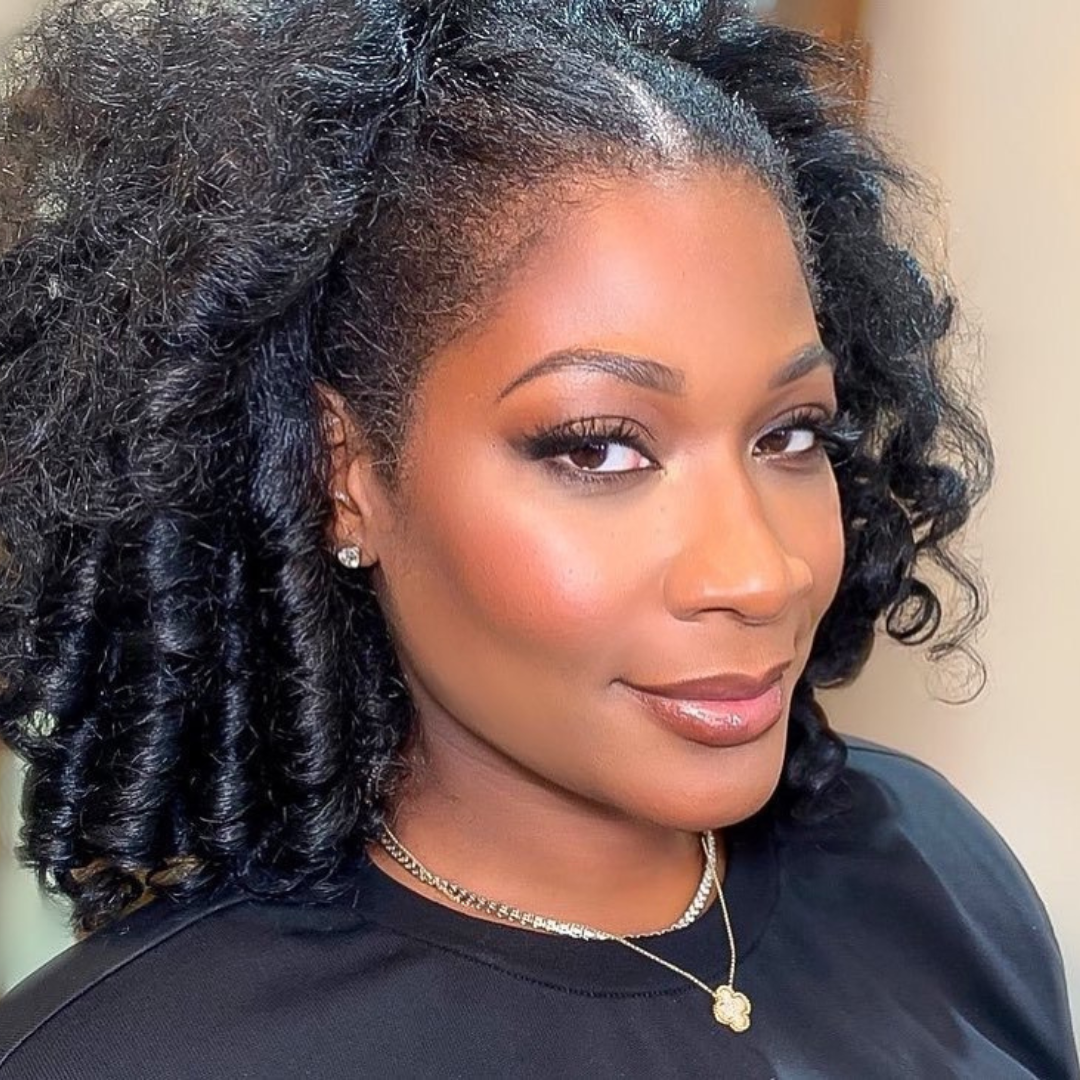 Here is one of our favorite wedding hairstyles so far. This bride shows off her hair's natural curls and texture and pairs it with a small bun on top and some floral details. The overall effect is gorgeous.
Loose Curls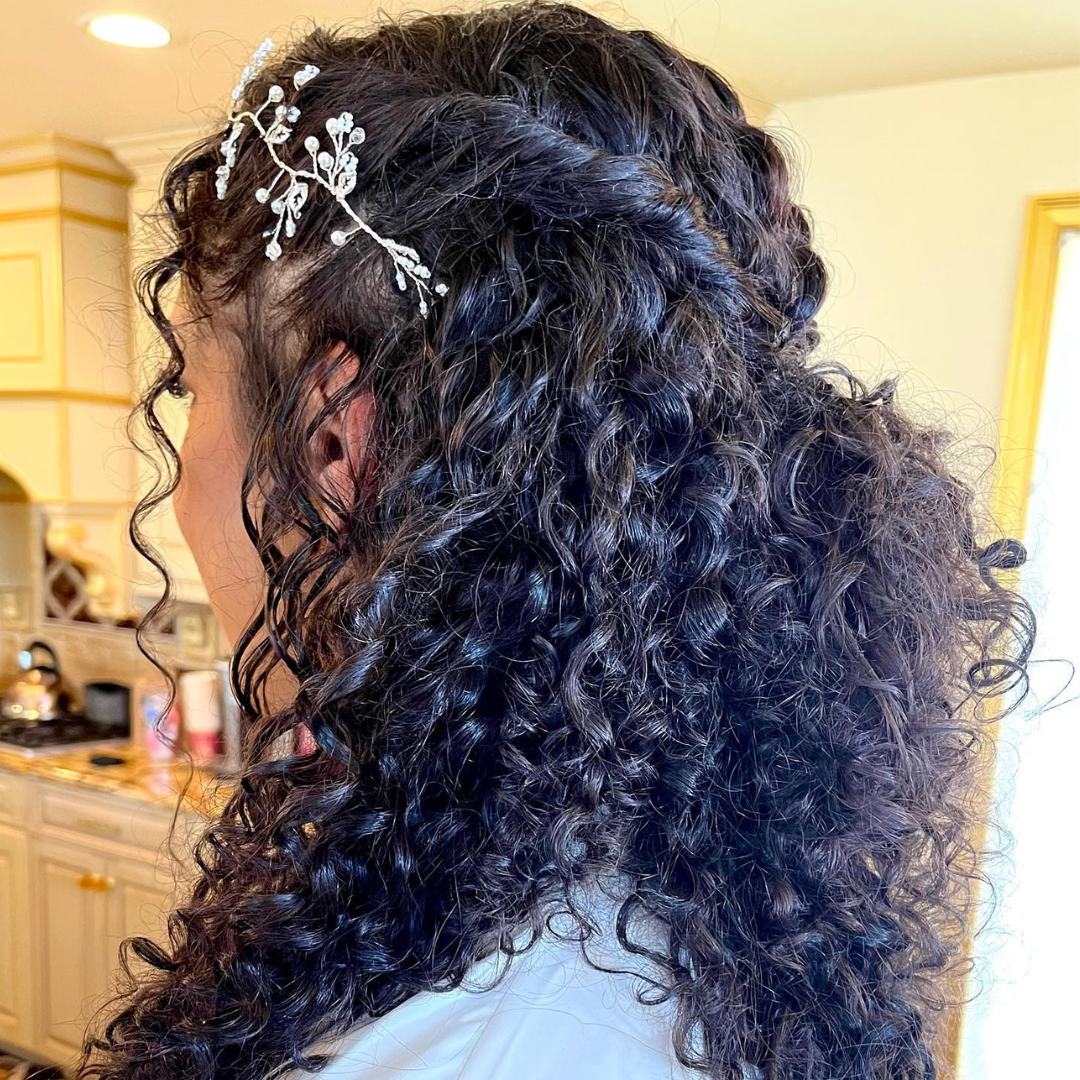 Why says that wedding hairstyles need to be tight, heavy or full of hairspray? This woman looks like a classic bride with a modern twist with her tight curls pinned up and cascading out of the top of her veil.
Long Waves
Whether you have naturally long hair or you use hair extensions to get this effect, you'll look like a fairytale princess with these waves. There's something very romantic about long, flowing hair and a white gown.
Cornrows and Curls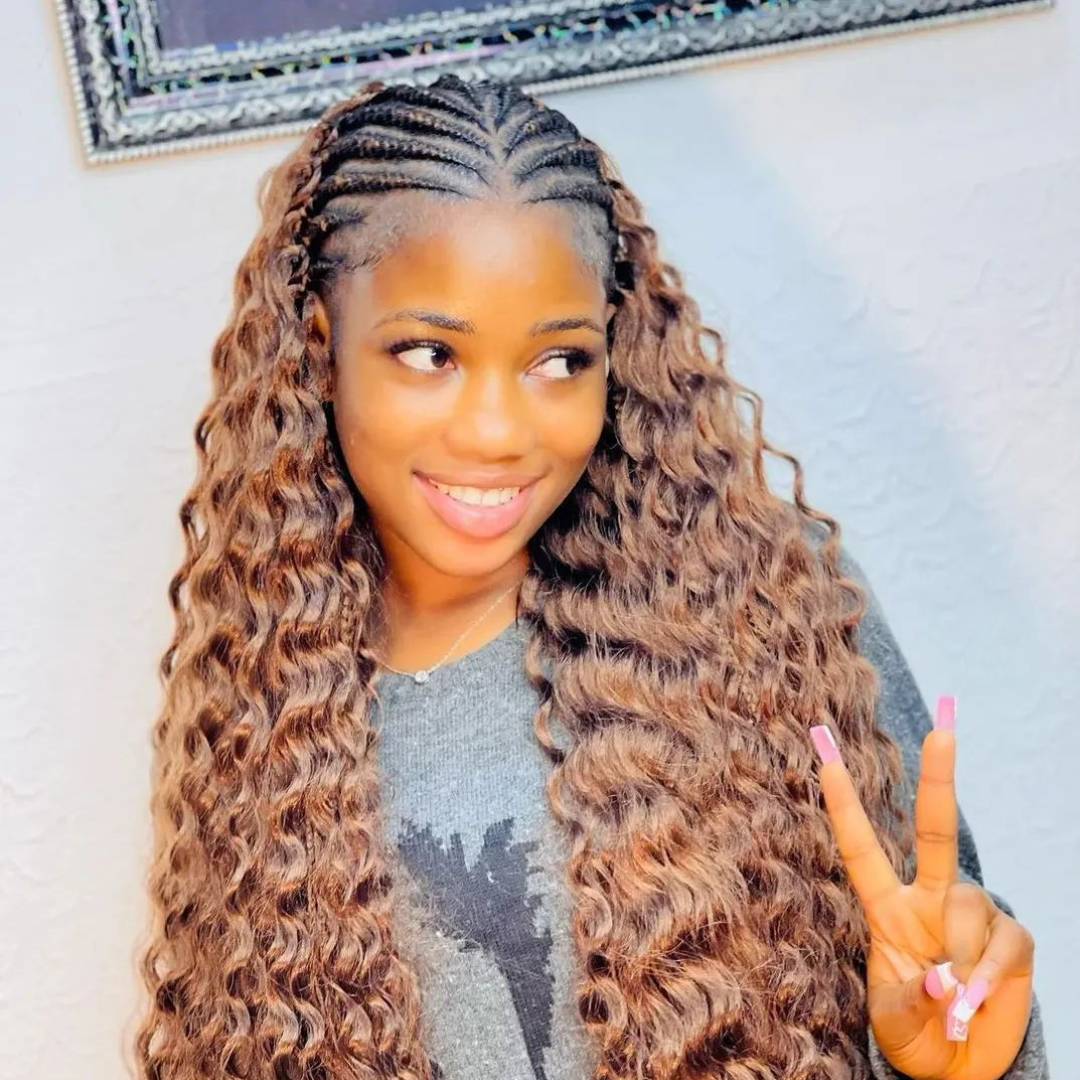 This is another one of those wedding hair styles for bride and bridesmaid alike. Cornrows are a popular protective style, and this variation allows you to show off your natural curls at the same time.
Side Afro
This is one of those wedding hairstyles that works with different textures- you can wear it with tight curls or even looser ones. Many brides add a flower or jeweled headband to match their gown.
Conclusion
No matter what hairstyle you choose on your big day, we know that you'll look fantastic. Part of the fun of being a bride is the fact that it's your day- you get to choose what you want the wedding (and yourself) to look like.
We hope that our collection of bride hair styles has helped to inspire you, and we're excited for you. Remember: it's your wedding, and planning it should be fun!
Citations
Signs of status in bridal portraits
https://link.springer.com/article/10.1007/BF01115493
Teaching wedding rules: How bridal workers negotiate control over their customers
https://journals.sagepub.com/doi/abs/10.1177/0891241602031001002
Weight and weddings: The social construction of beautiful brides
https://books.google.kg/books?hl=en&lr=&id=0j4rDwAAQBAJ&oi
FAQ
How do I make sure that I'll love my wedding hairstyle?
Make sure that you meet with your stylist before the wedding. Many of them will offer to do a trial run before the big day to make sure that your bridal hair style will be just right.
How can I keep my wedding hair style looking great all day?
Talk with your stylist beforehand. They'll be able to provide you with a few spare bridal hair pins and clips, just in case. Try to avoid touching or adjusting your hair unnecessarily.
How do I make sure that my stylist gets my wedding hair just right?
If you want your stylist to focus on specific details, be sure to send them some inspiration photos of wedding hairstyle beforehand. You can even save these to your phone to show them again later. Finally, send photos and details about any hair clips, veils or accessories you'll want included.