The Most Popular Hair Coloring Ideas in 2023
Posted on Jun 12, 2023
Are you searching for cute hair coloring ideas, or are you trying to find some inspiration to update your look at your next salon appointment? Either way, we're here to help.
What You Will Learn
We'll go over the basics of how to choose your ideal hair color, as well as some hair dye coloring ideas for different shades and skin tones. We'll also answer some common questions.
Jump to the Section You Like
What Is Hair Coloring?
Basically, hair coloring is just the practice of changing the natural color of your hair to another color. This can be done by using natural pigments like henna or modern chemical hair dye. It can also involve using chemicals like peroxide to lighten the hair (or some combination of "bleaching" and then dyeing).
People have been coloring their hair for millennia. The only thing that's changed is that modern women have a ton of options to choose from- and you aren't limited to just natural shades, either. Let's take a closer look at what you can ask for at your next hair appointment…
How To Choose Hair Color?
First of all, there are no rules about the "right" hair colors- if you want to explore different hair dye ideas or try a new color trend, you should go ahead and have fun. However, if you do want some guidance on hair colors that work best for you, we've done our best to help.
Skin Tone: Depending on whether you have a deep, olive, medium or fair skin tone, different colors will flatter it. Also, pay attention to the undertone (warm, cool, medium or neutral). Here's a hint: people whose skin has warm tones will notice yellow tones in their skin when wearing white.
People with warm skin tones look great with a complimentary "warm" color, like copper, strawberry blonde, champagne blonde, chocolate brown or even purple hair. You can choose whether to match this to your skin tone or go for a lighter or darker shade for contrast.
If you have a cooler skin tone, consider trying a platinum blonde hair color, another ashy or cool blonde shade, or something bolder like bright blue or jet black.
Pro tip: If you have olive skin, cinnamon or chestnut brunette hair colors will look flattering, no matter what your skin's undertone is.
Natural Hair Color: Your hair's natural color will affect how easy it is to dye it- darker hair may require bleaching and pretreatment to achieve certain shades, gray hair is often more "stubborn" and resistant to dyeing, and if you want to look like a natural redhead, you may need to tint your eyebrows.
If you're looking for a low maintenance color, choose one that is either similar to your own shade or that compliments it- dirty blonde hair can look good with dark roots, but jet black hair with red roots is not flattering and will require more regular touch ups.
Hair Texture: Make sure to ask about this at your next beauty salon appointment if you're not sure, as it will determine the coloring technique your hairdresser will use. Subtle babylights look best with straight hair while dip dyeing or balayage are better for curls.
Maintenance: Consider the work you'll have to do to maintain your colored locks. Some hair color trends like balayage hair are easy to maintain, whereas many blond hair colors require special shampoos or conditioners to stay bright and glossy.
If you're looking for a low maintenance color, choose one that is either similar to your own shade or that compliments it- dirty blonde hair can look good with dark roots, but jet black hair with red roots is not flattering and will require more regular touch-ups.
Dark Hair Color Ideas
Dark hair is always classic and trendy. If you want to enhance naturally dark hair, or are looking to go from light brown, red ot blonde hair to something darker, here are some of the best hair color ideas we've found.
Dramatic Purple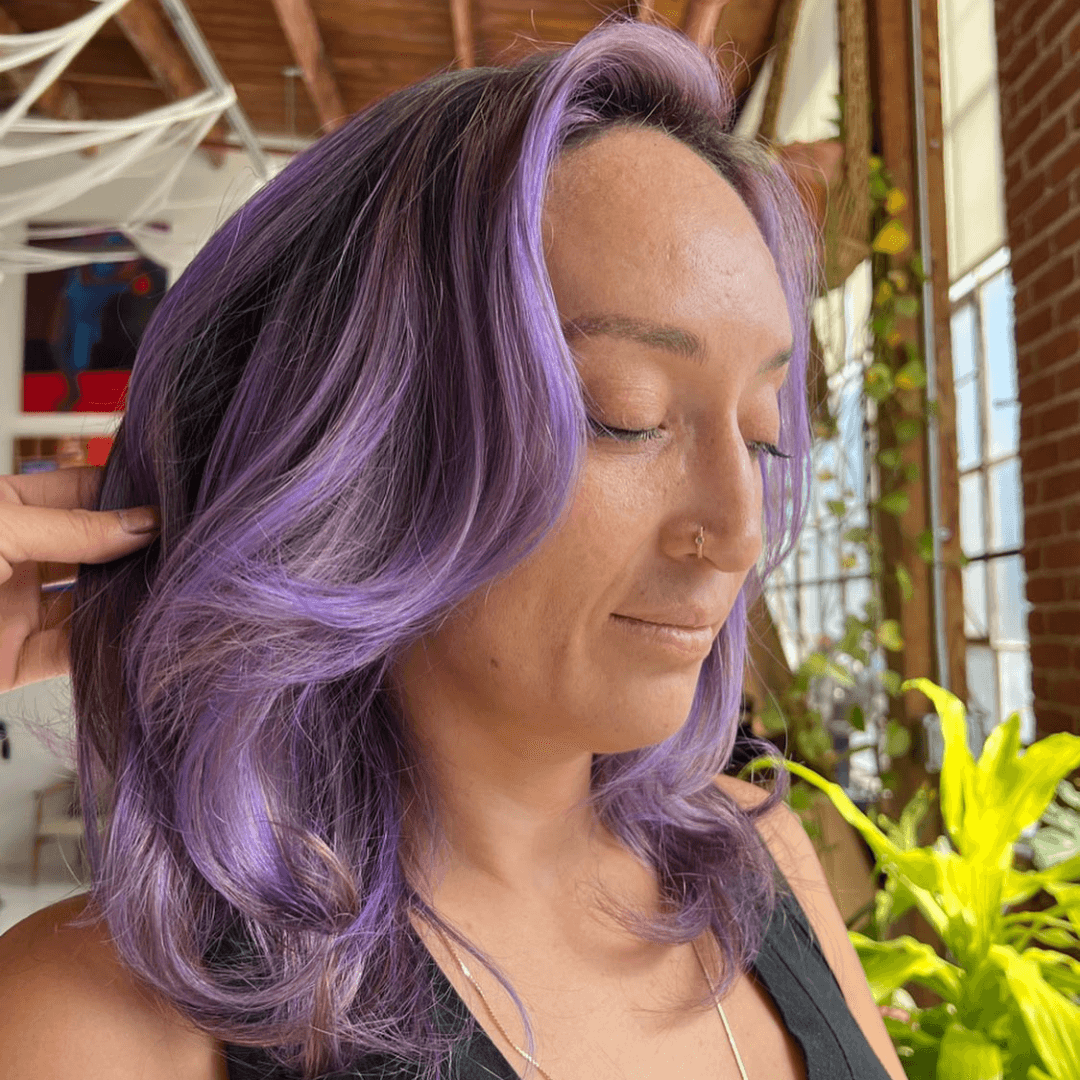 This is one of our favorite hair coloring ideas for black hair. It's a perfect example of a smooth transition from deep purple at the tips to the naturally dark roots. The dramatic color looks great with natural makeup.
Blue Highlights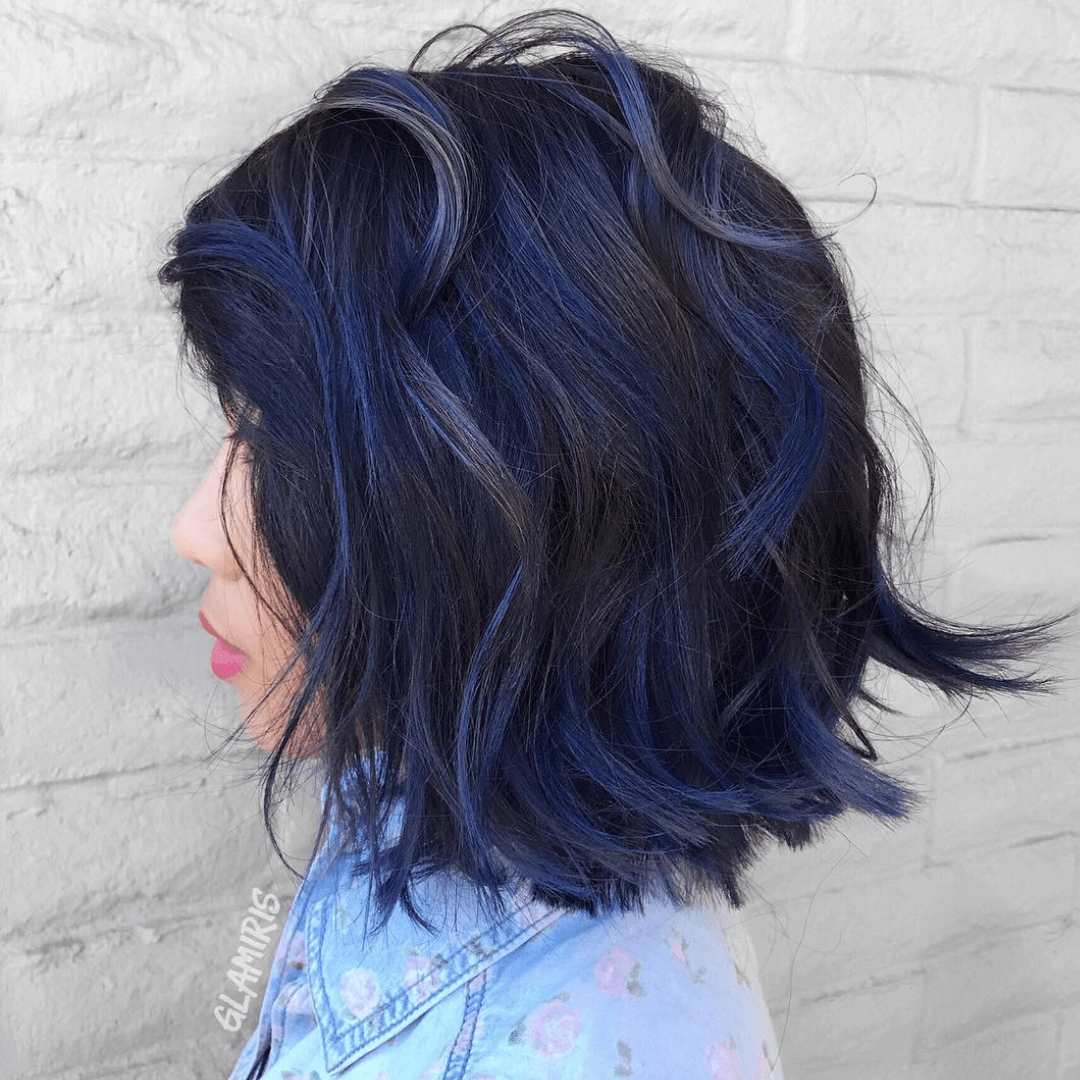 These cool blue highlights look fantastic with dark hair colors, including black and dark brunette hair. You can ask your stylist to adjust the blue for lighter or darker complexions.
Glossy Black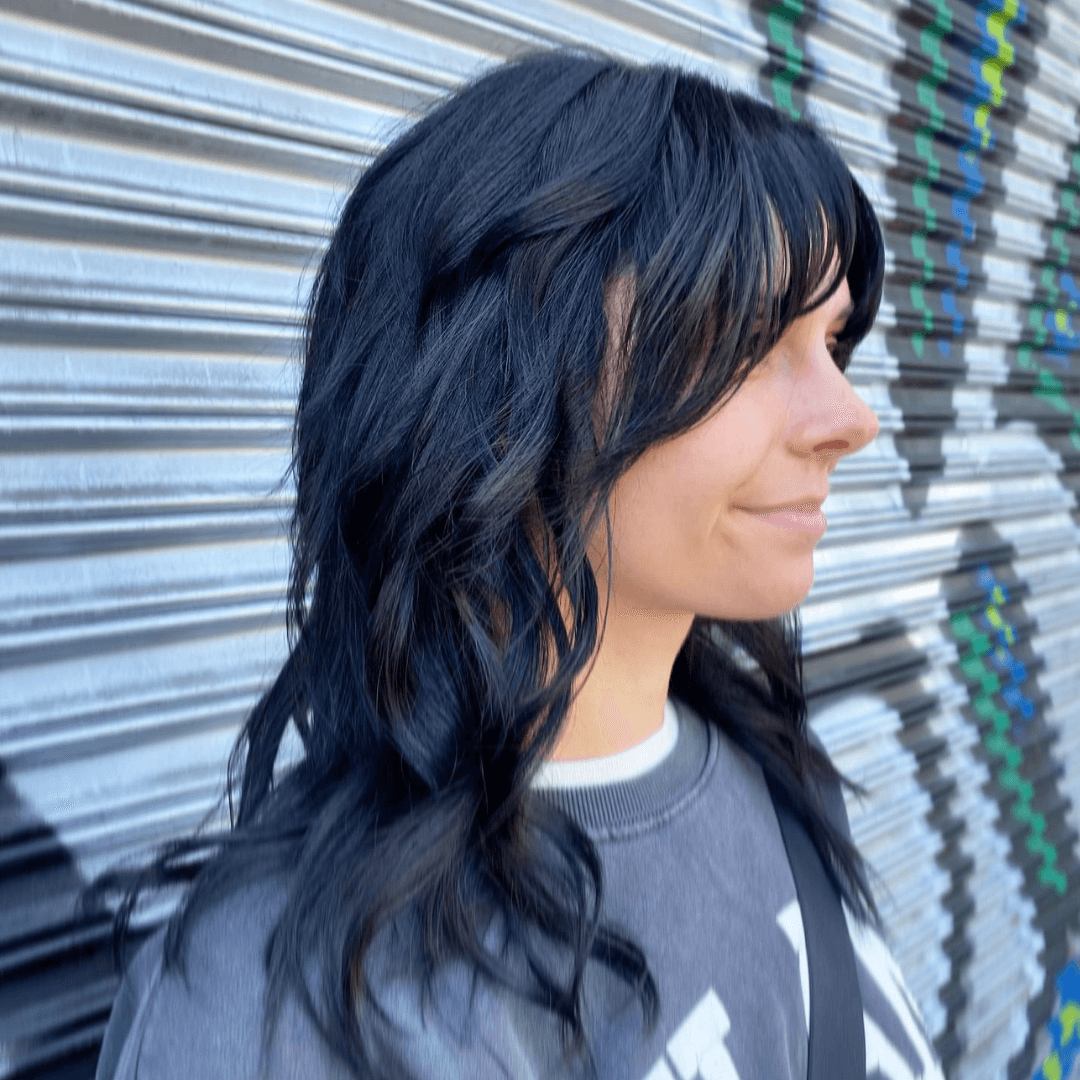 This is among the best dark hair coloring ideas for long hair because it looks both dramatic and classy (and it looks good with both dark skin tones and pale skin). Make sure to deep condition and use a hair serum to keep it shiny.
Not sure if dark hair is right for you? Check out our post on blonde hair colors.
Blonde Hair Color Ideas
The internet is full of blonde hair coloring ideas and new hair color trends involving light hair. In fact, there are so many that it can be hard to choose the right look for you. To help inspire you, we've gathered the best hair coloring ideas for blondes that we could find.
Rose Gold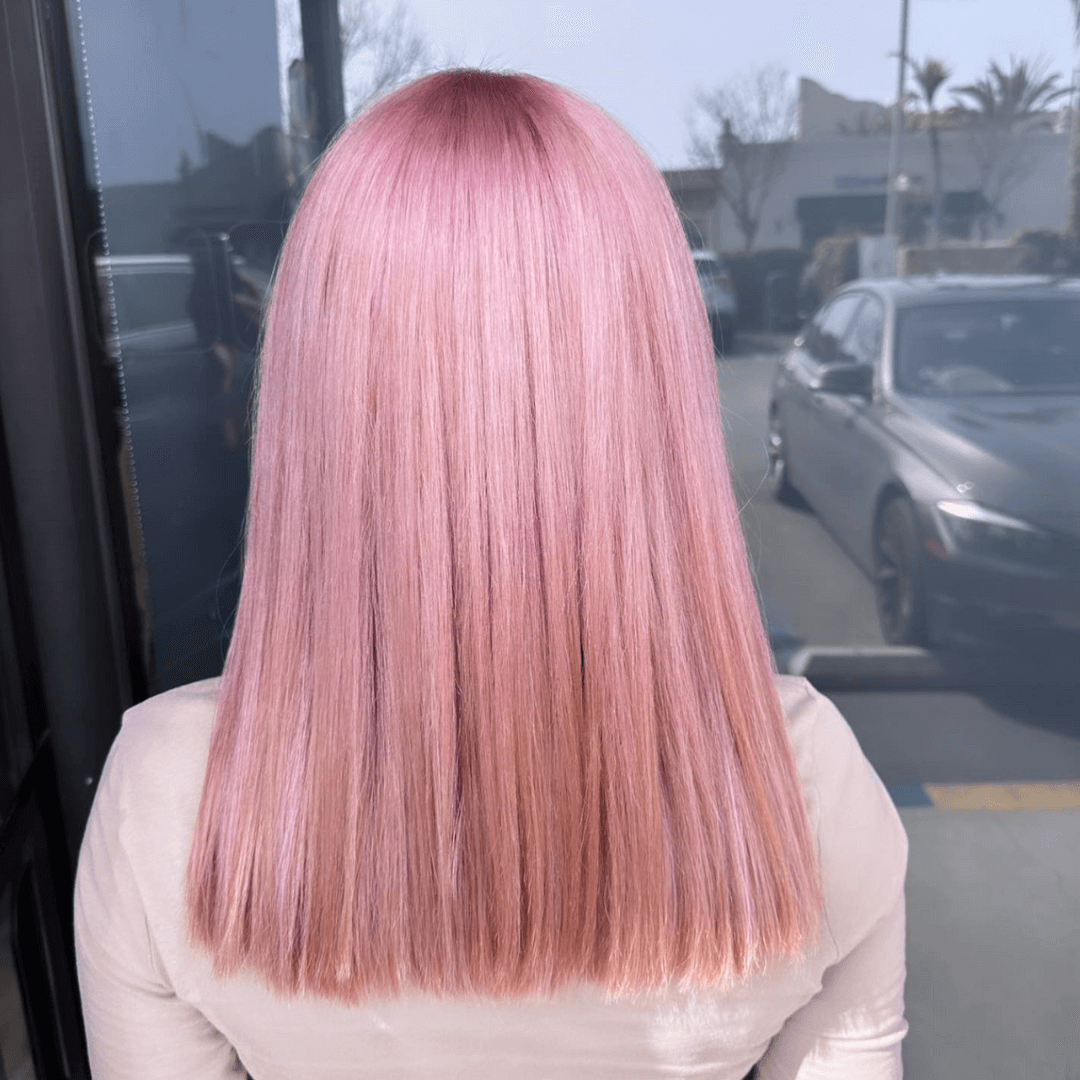 Unlike ash blonde, which has cooler tones, rose gold hair is a very warm shade of blonde. This is one of the most dramatic but still easy hair coloring ideas for people with natural blonde hair- just add rosy highlights.
Beige Blonde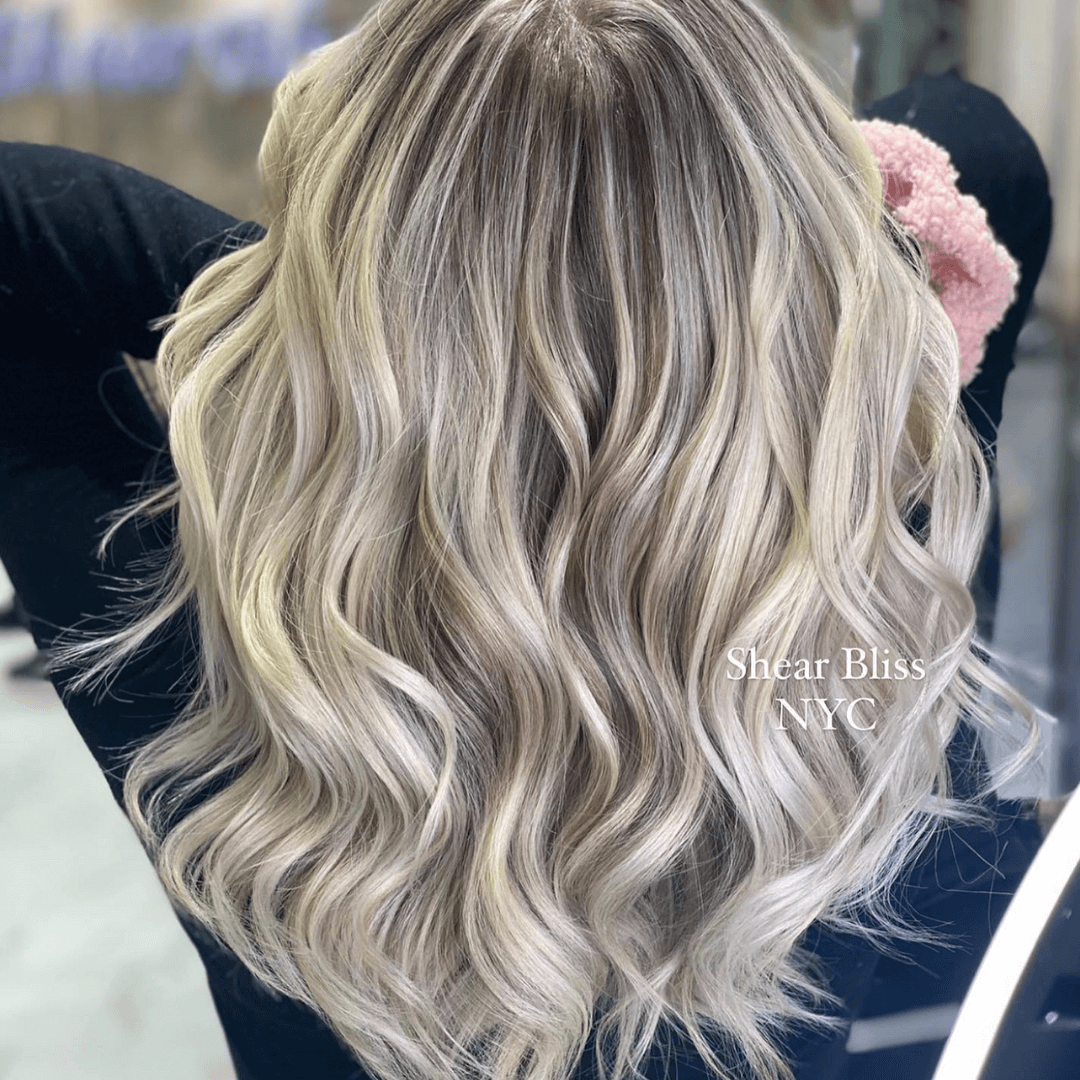 If you're looking for fun hair coloring ideas for graying hair, why not try this sand-colored blonde trend? Beige blonde hair includes a lot of highlights and lowlights- perfect for concealing gray strands.
Ash Blonde Balayage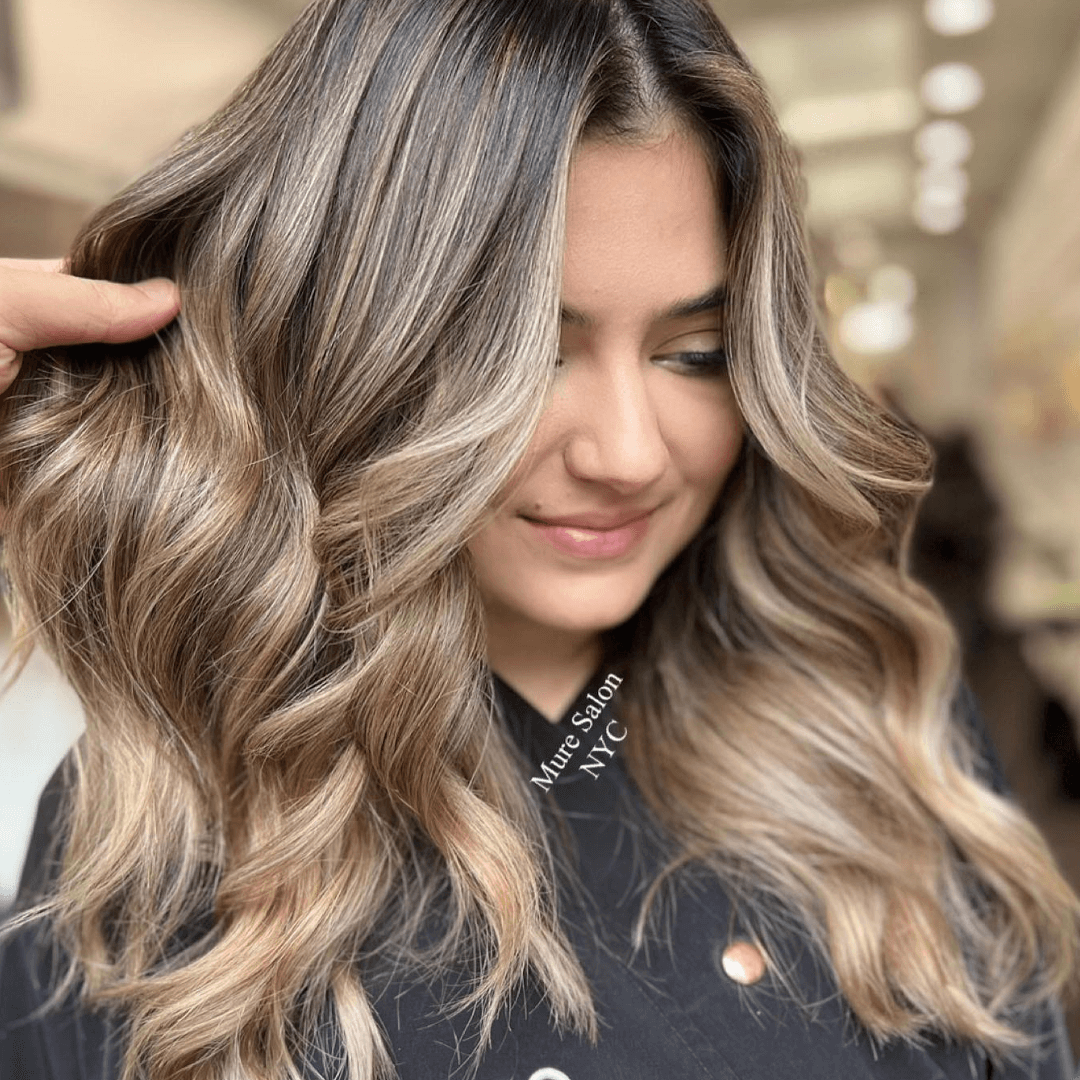 Balayage hair involves hand-painting highlights onto the hair- this avoids the harsh lines of traditional highlighting techniques. By starting with a cool ash blonde as the base color, you'll draw attention to the silvery highlights.
For something completely different, take a look at our favorite hair coloring ideas for brunettes.
Brown Hair Color Ideas
If you have brunette hair, you're in luck- there are a ton of options available to you. Contrary to popular belief, brown hair is not basic or boring. Here are some hairstyles, coloring ideas and tips to help inspire you.
Dipped Ends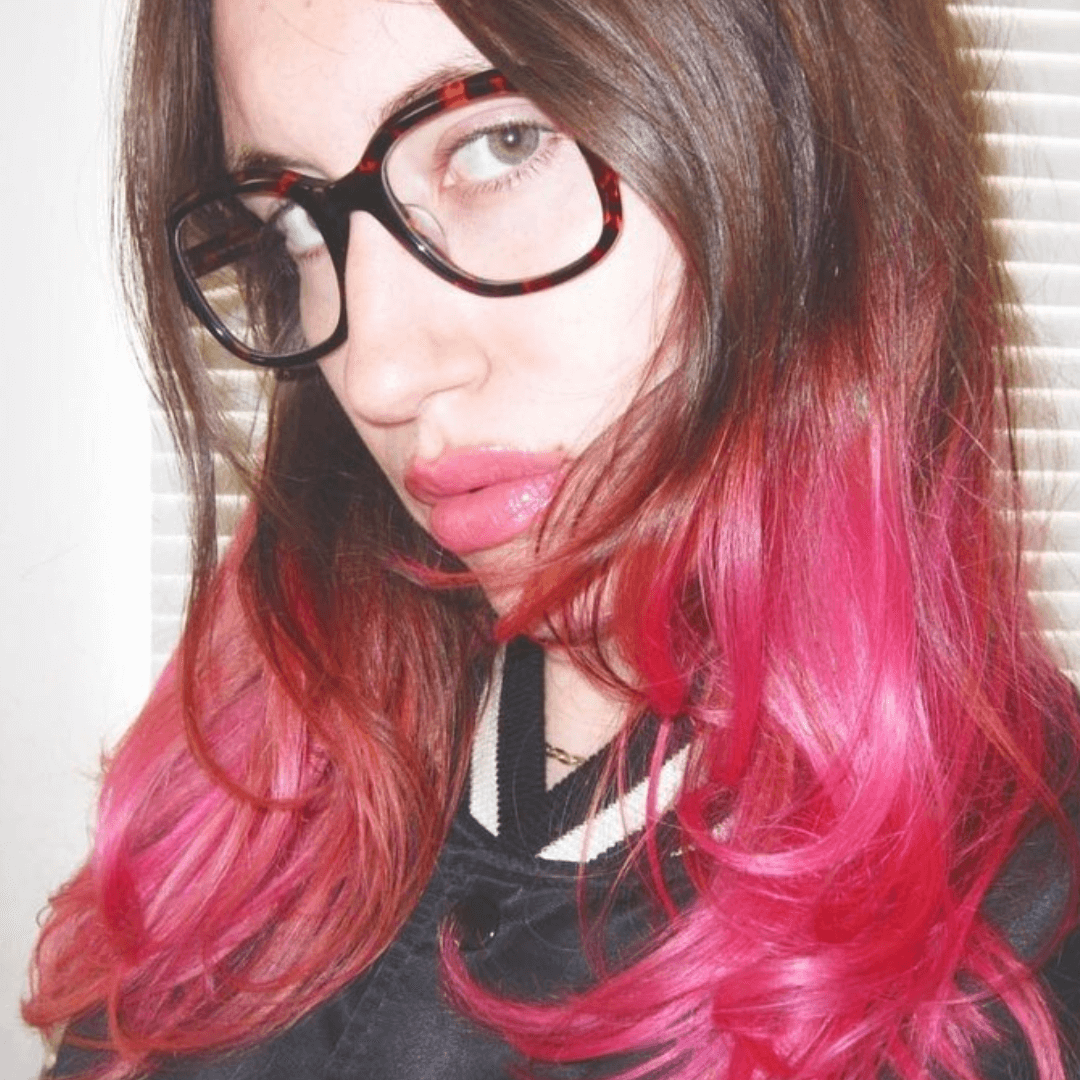 Here's one of our favorite hair coloring ideas for brown hair. Dipped ends are easy to achieve, fun to experiment with, and the bright contrast looks wonderful when paired with brown hair.
Brown Balayage Hair Color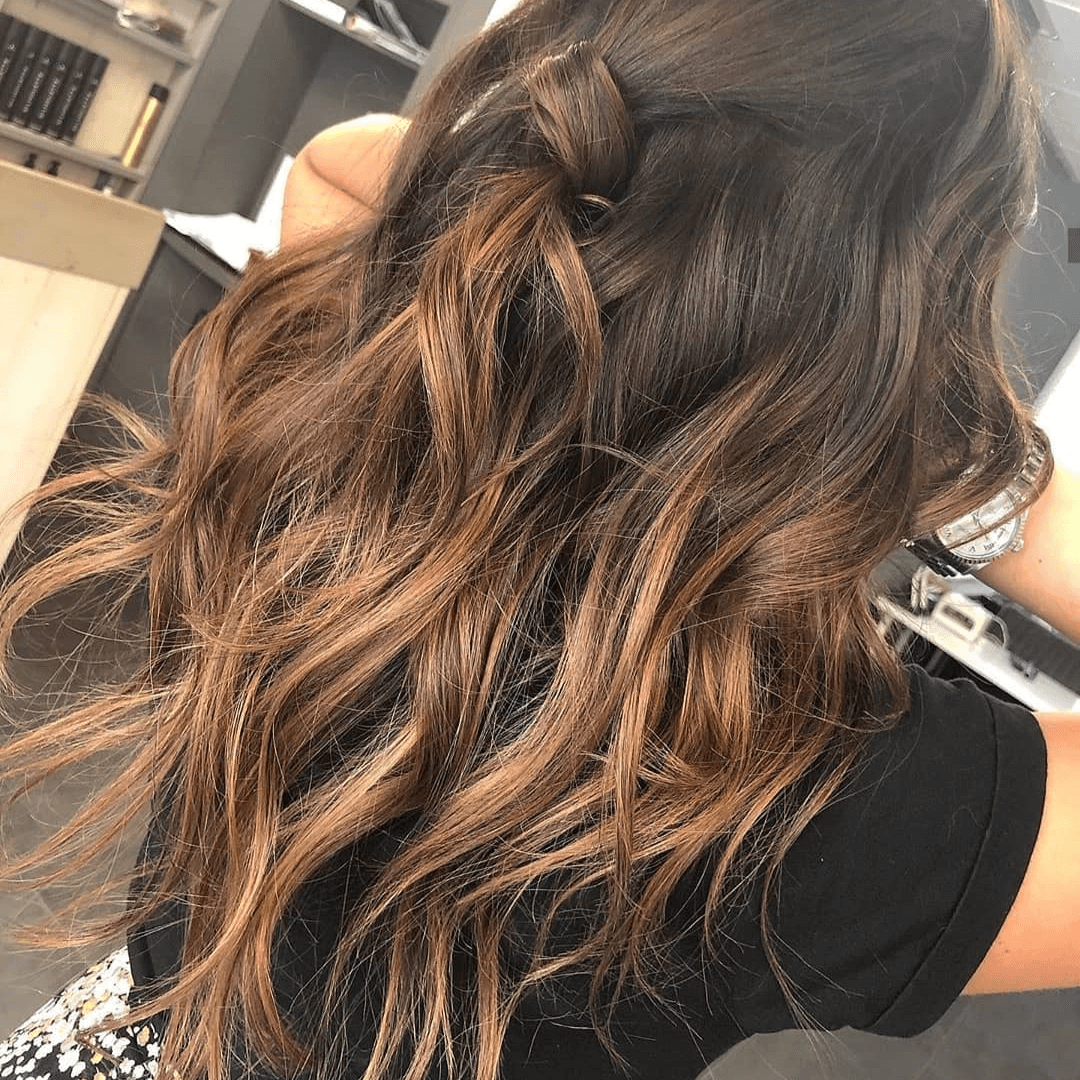 If you're searching for curly hair coloring ideas, then why not try this one? Balayage highlights are the perfect way to add natural-looking depth to curly or wavy brown hair. It works well on straight hair, too.
Warm Brown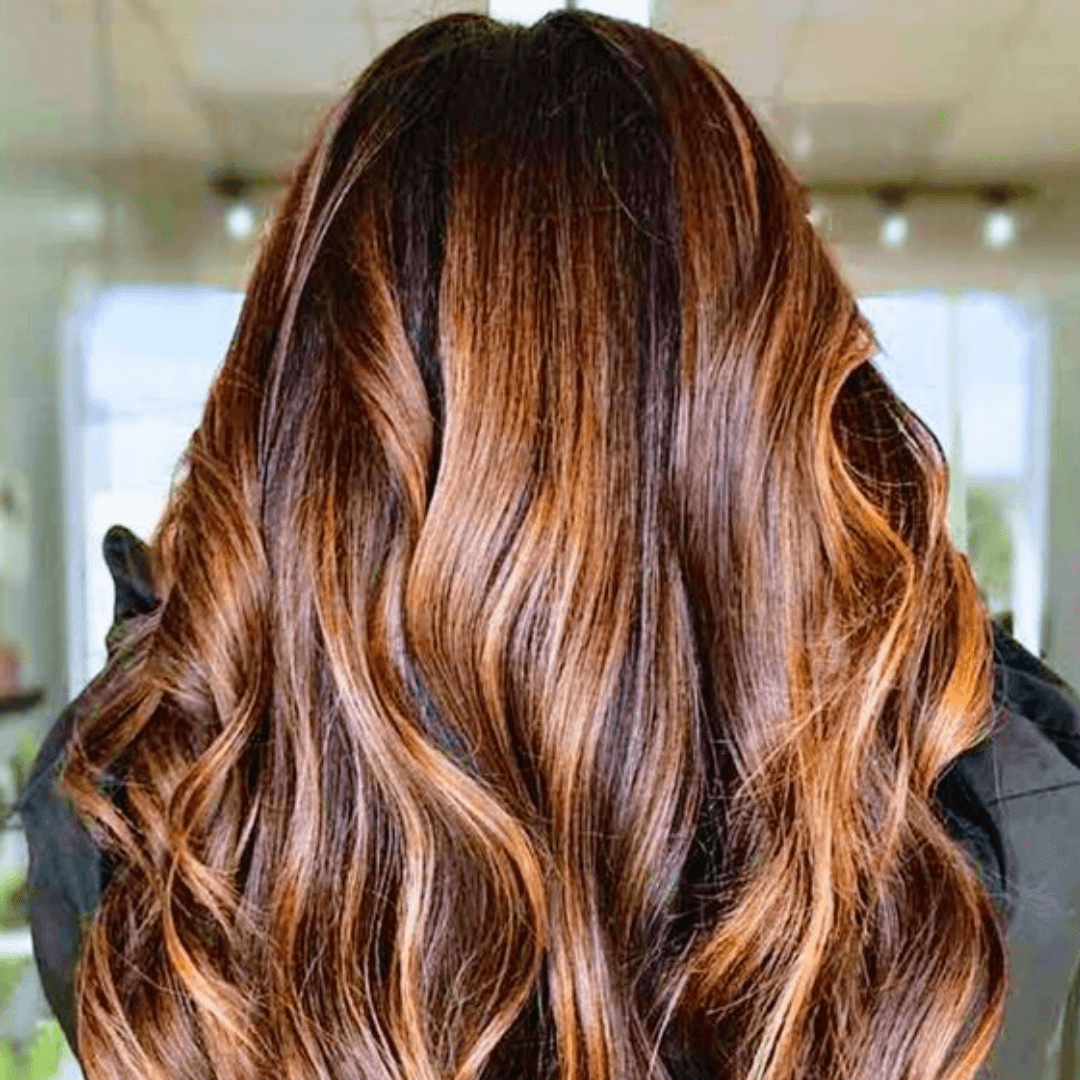 We couldn't mention brown hair without also taking about fall hair coloring ideas for dark brown hair. This warm chestnut color looks amazing with auburn highlights, don't you think? It's the perfect color for fall.
If you're still undecided about whether brown hair is right for you, then why not consider these amazing red hair coloring ideas…
We recommend you to check out our post on Most Popular Long Hairstyles for Women.
Red Hair Color Ideas
Red hair is dramatic, sexy and eye catching. It's always in style, and can be a bold way to change up your look. Here are some of the latest trends in red hair.
Red on Red Balayage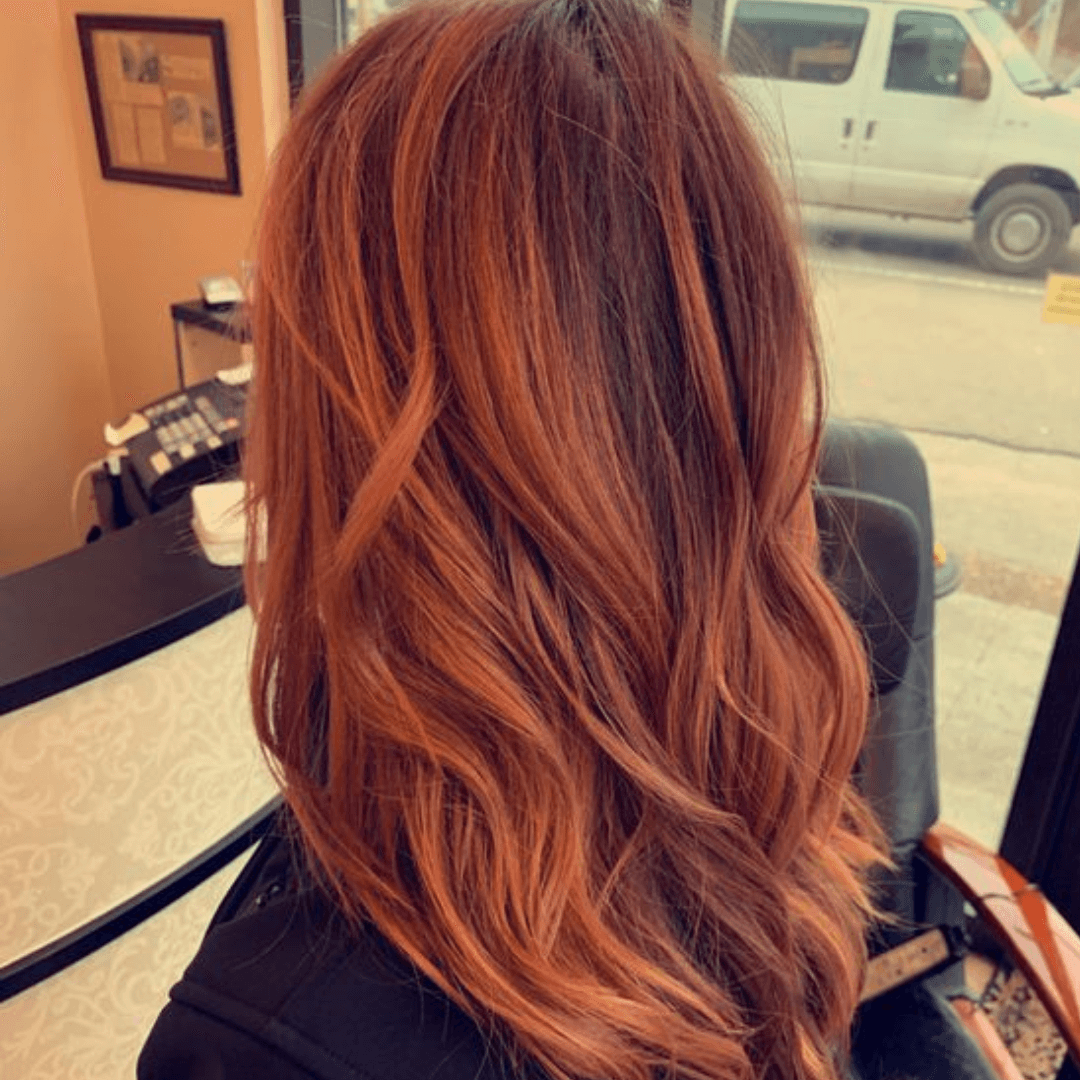 If your hair is naturally red, then you should consider adding balayage hair color in another shade to deepen or brighten your hair's natural tones. The effect is truly gorgeous.
Caramel Highlights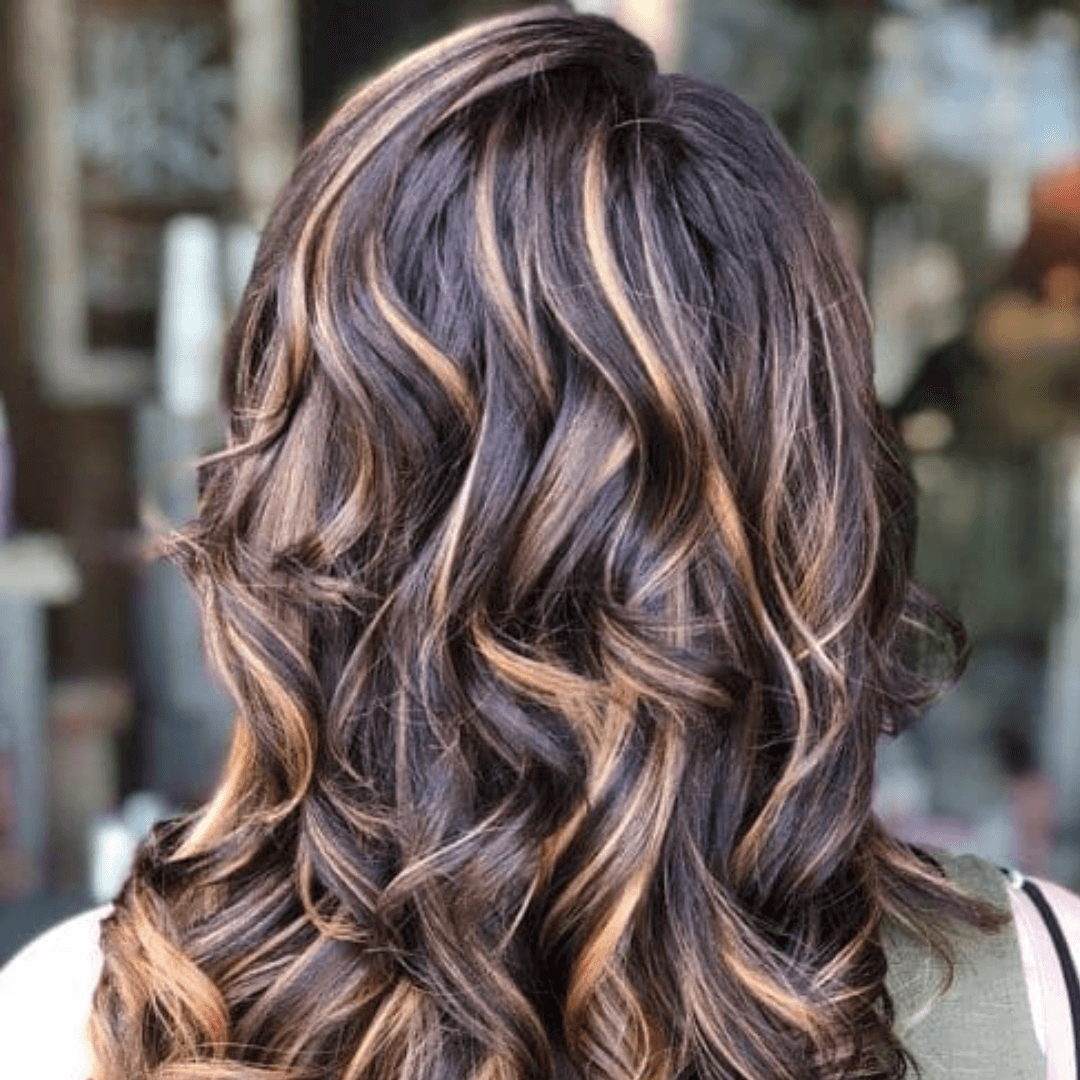 Adding deep blonde or caramel highlights to bright red hair will give your hair a bright, beachy and sun-kissed appearance. Why not try it, this summer? We know that you'll love it.
Deep Burgundy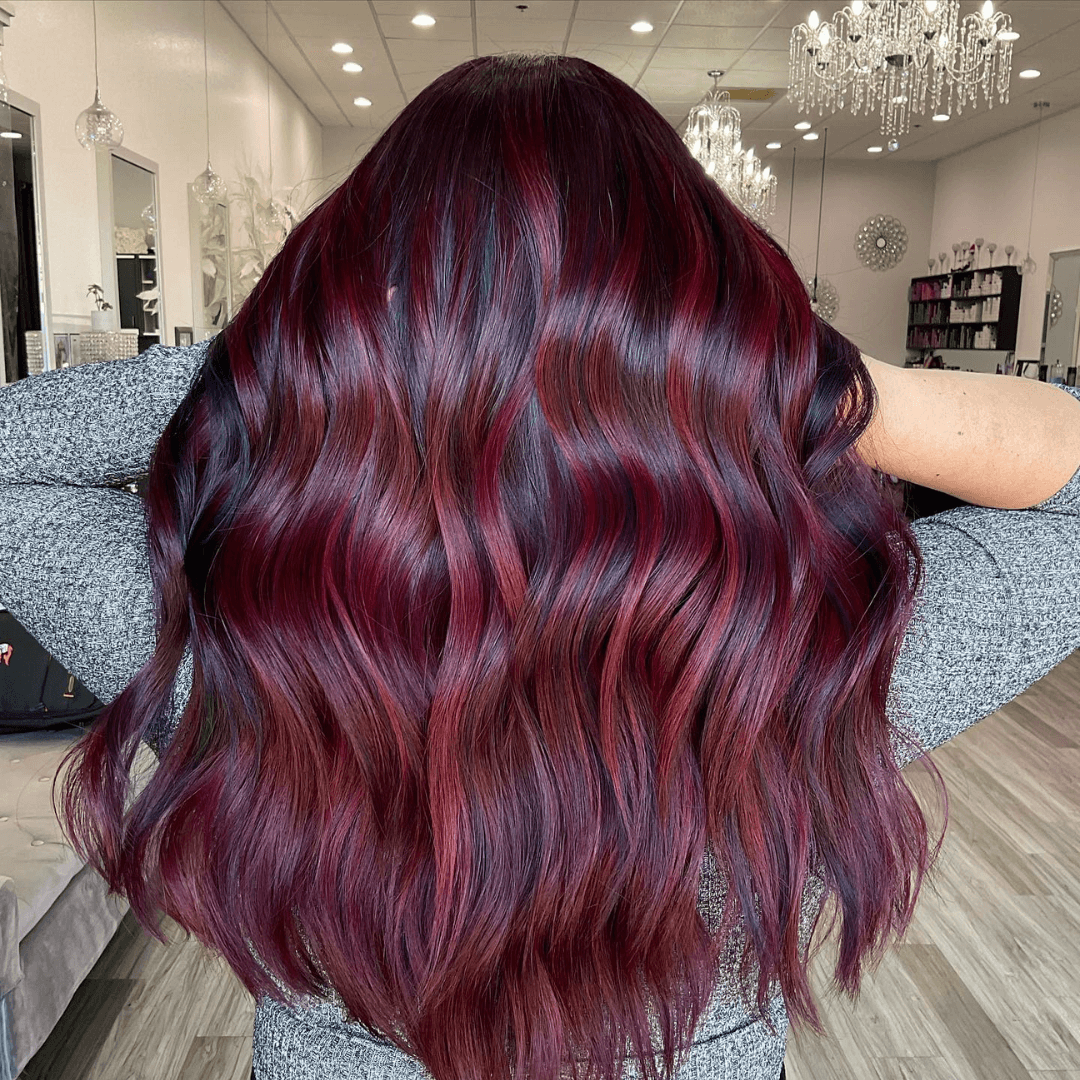 Whether your hair is naturally red or you're looking for a change, dyeing your locks burgundy is a fun and unique way to embrace red hair. This is a wonderful choice for professional women who want a dramatic color.
If you liked these ideas, you should definitely see our suggestions for short hair.
Short Hair Color Ideas
Anyone with short hair knows how much fun it can be to change your hair's color. You often don't have to spend as much because it takes less time and uses less dye than long hair. Here are some of our top short hair coloring ideas to help inspire you.
Just the Bangs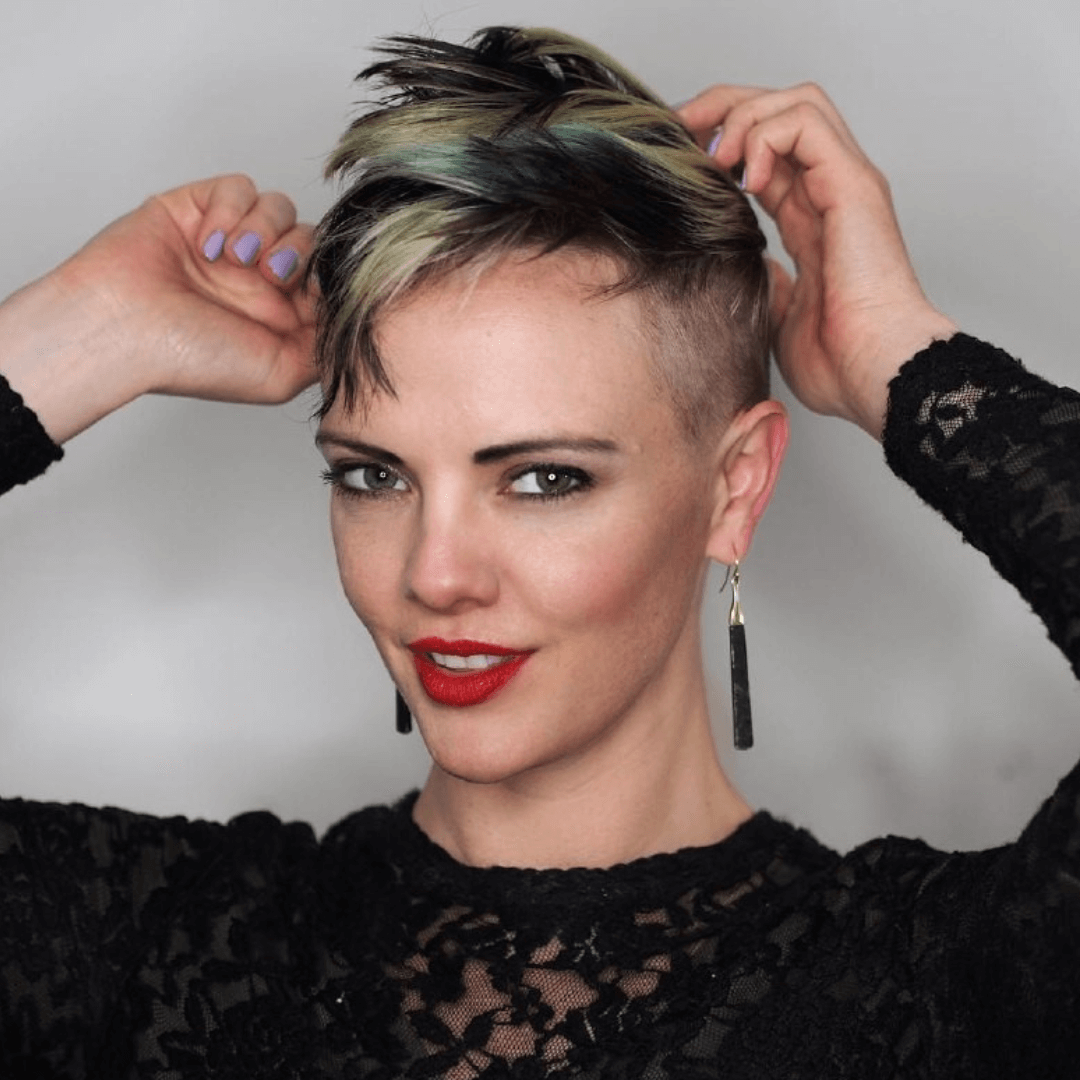 Take a look at these purple highlighted bangs: they're cute, playful and flattering for anyone with a round or oval face shape. If you have a short bob or a pixie cut, try dyeing your bangs for a fun change.
Platinum Pixie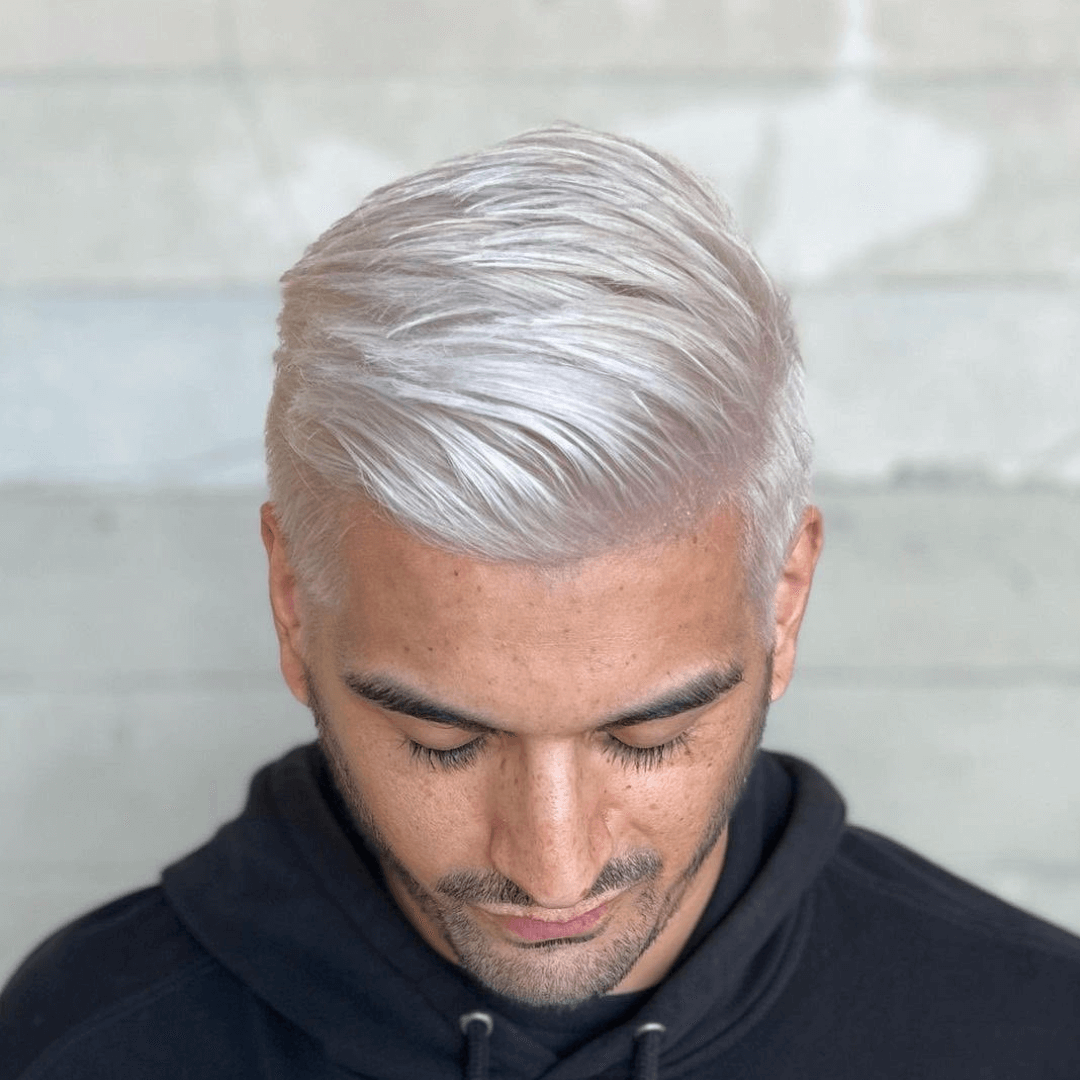 This is one of the best grey hair coloring ideas because it embraces the silvery tones of gray hair and is easy to maintain. This platinum color and cut looks fresh and trendy at any age.
Rainbow Ombré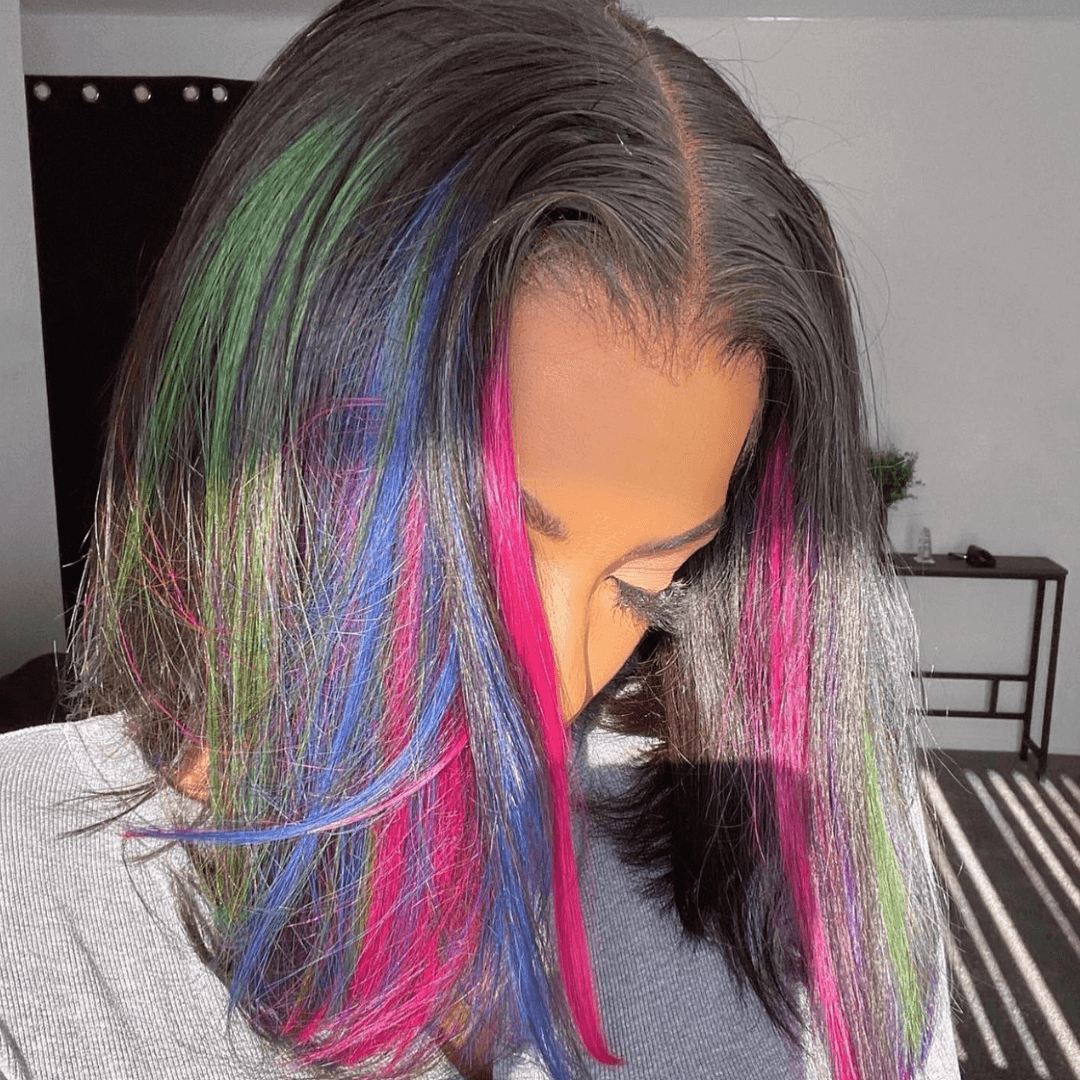 Rainbow hair has been popular for years now, and it doesn't look like it's going away any time soon. These Ombré rainbow highlights are perfectly blended- don't you think they look fantastic?
If our hair coloring ideas for short hair haven't convinced you to chop off your long locks, then why not check out our other color ideas for inspiration?
Do not miss our post on The Most Popular Short Hairstyles for Women.
Conclusion
Changing your hair color is a fantastic way to update your look. This is also a great opportunity to try out a fun new hairstyle or get a new haircut.
We hope that you found our hair coloring ideas helpful, and we're excited for you. Although dyeing your hair can seem like a big deal, it's important to have fun and not get too stressed about your decision- remember, the best part about hair dye is that it's not a permanent change.
Citations
Hair coloring
https://www.taylorfrancis.com/chapters/edit/10.1201
Changes in hair color
https://www.sciencedirect.com/science/article/abs/pii
Use of hair coloring products and the risk of lymphoma, multiple myeloma, and chronic lymphocytic leukemia
https://ajph.aphapublications.org/doi/abs/10.2105
FAQs
What hair color is best to look younger?
Any hair coloring idea with a warm tone will make you look younger because it brings out the natural warmth in your complexion. Depending on your base color, you can add warmth by including rose, honey, caramel or chestnut highlights.
What is the best color for gray hair?
Depending on your complexion, cool blonde, bright red or warm brown all work well on gray hair. Just remember that gray hair is often harder to dye than other hair colors, so it might require more touch-ups.
What hair color makes your face look thinner?
In general, darker shades will create contrast with your skin and give your face a thinner appearance. This works best if you also add bangs or layers to create more volume, especially if you have thinner hair.