Most Popular Long Hairstyles for Women for 2023
Posted on Jun 2, 2023
When it comes to long hairstyles for women, there are so many options out there that it can be difficult to choose the one that's right for you. That's why we've decided to help.
What You Will Learn
We'll go over the latest beauty trends for long haircuts across various age ranges, as well as some suggestions for women with different natural hair types and face shapes.
Jump to the Section You Like
Which Haircut is Best for Long Hair?
Whether you have naturally thick hair, you're trying to tame a long mane, or you're looking to create volume and give flat long hair an extra boost, you'll want to keep your hair goals in mind when choosing your new hair style.
Here are some of our favorite long hairstyle options to help inspire you.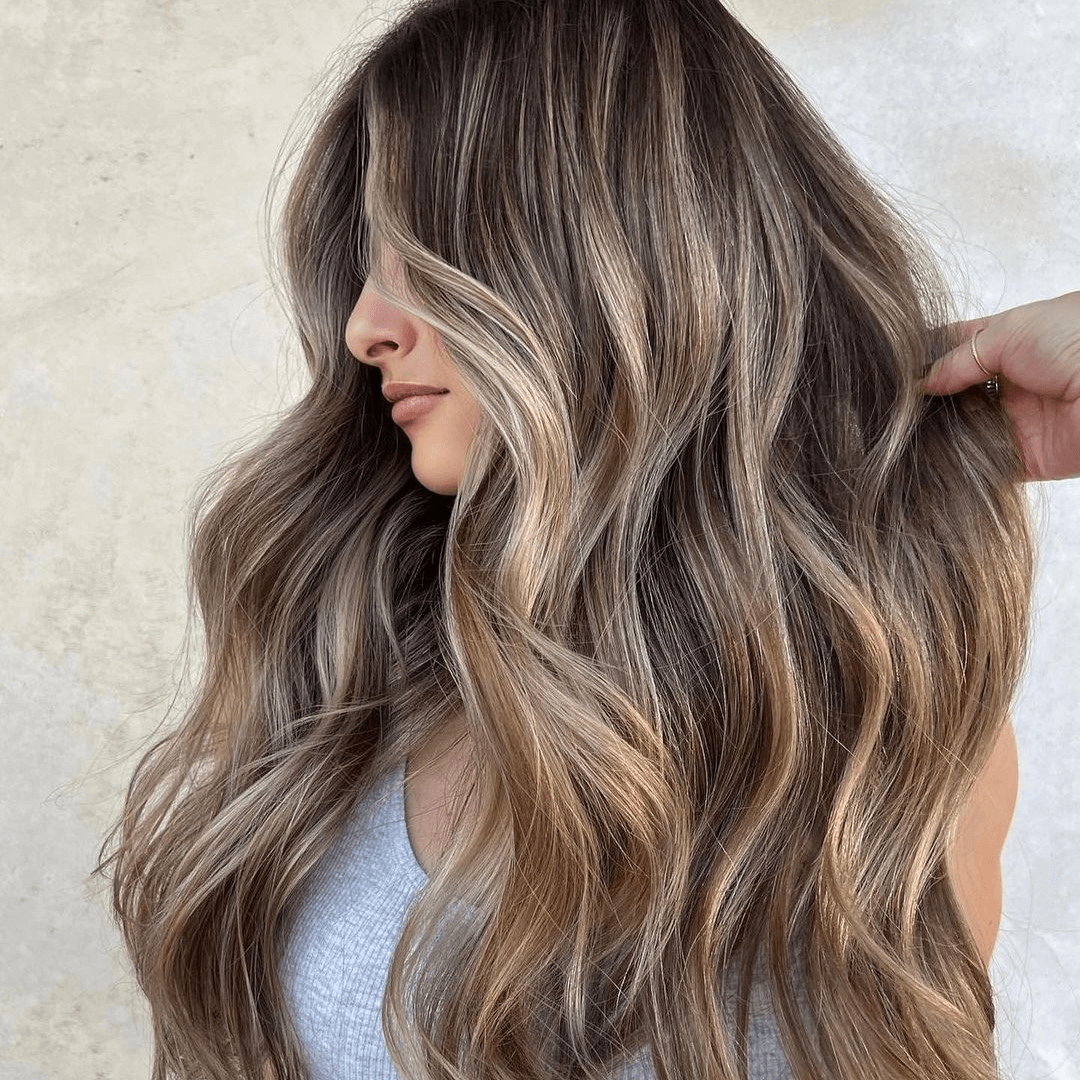 Long Layers
We'll talk more about the various ways you can customize this long haircut soon, but let's start by taking a look at how a layered hairstyle can transform long tresses. Multiple layers will create depth and texture, and are a good way to change your hair without sacrificing overall length.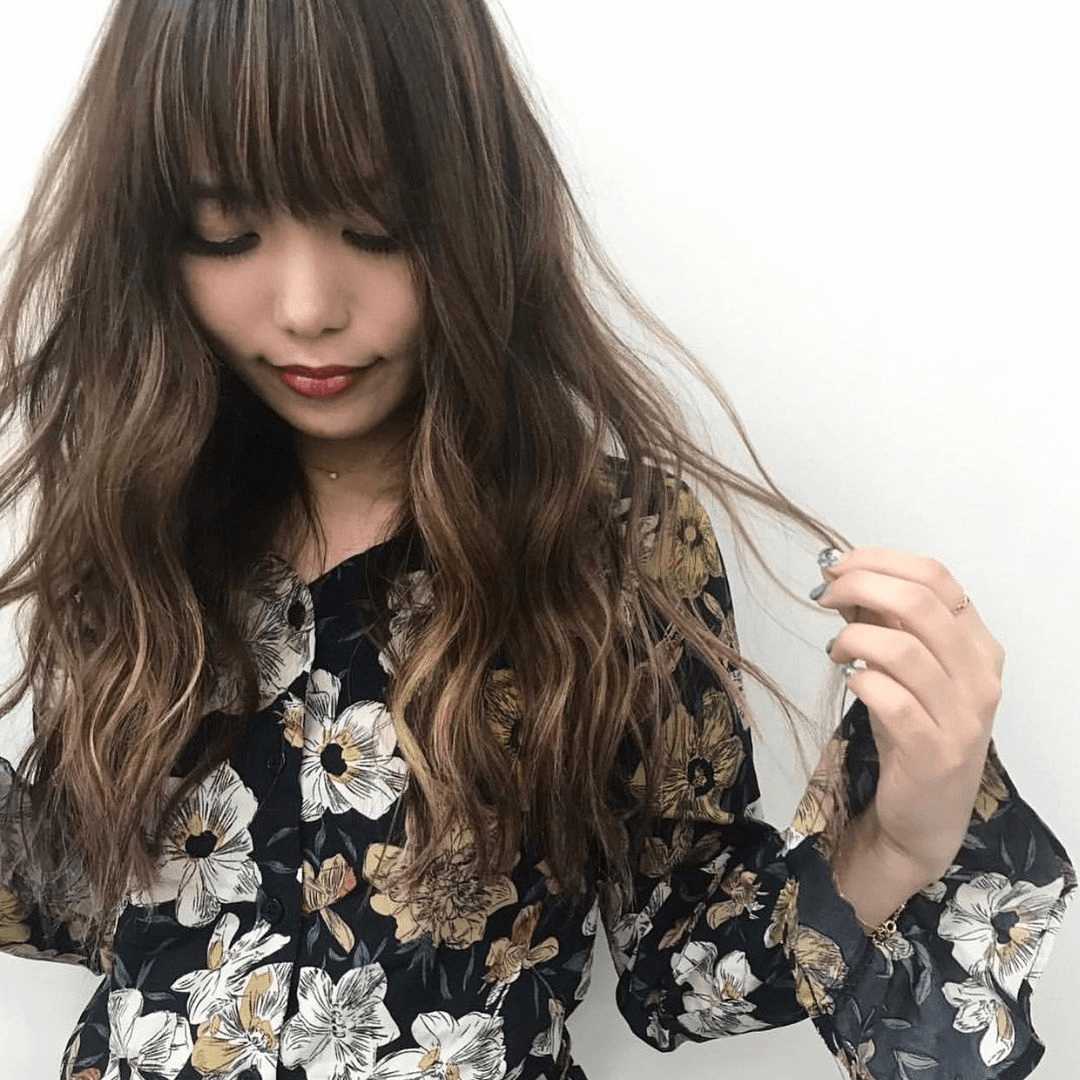 Long Hair With Bangs
Bangs look great with very long hair, but they're also gorgeous on women with shoulder-length or short hair, too. They can help soften a square face, and many women love how low-maintenance they are (bangs also help to hide fine lines on your forehead).
Long Bob
Contrary to popular belief, a bob haircut is very versatile and can easily work on different lengths. If you want medium-long or shoulder-length hair, consider giving this cute hairstyle a try. It works well with straight or wavy hair.
Blunt Cut
This is the opposite of a layered hairstyle, and results in a classic hairstyle with an almost retro appearance. The dramatic, straight line of a long blunt cut is certain to get attention, and it works best if you have thicker, pin straight hair.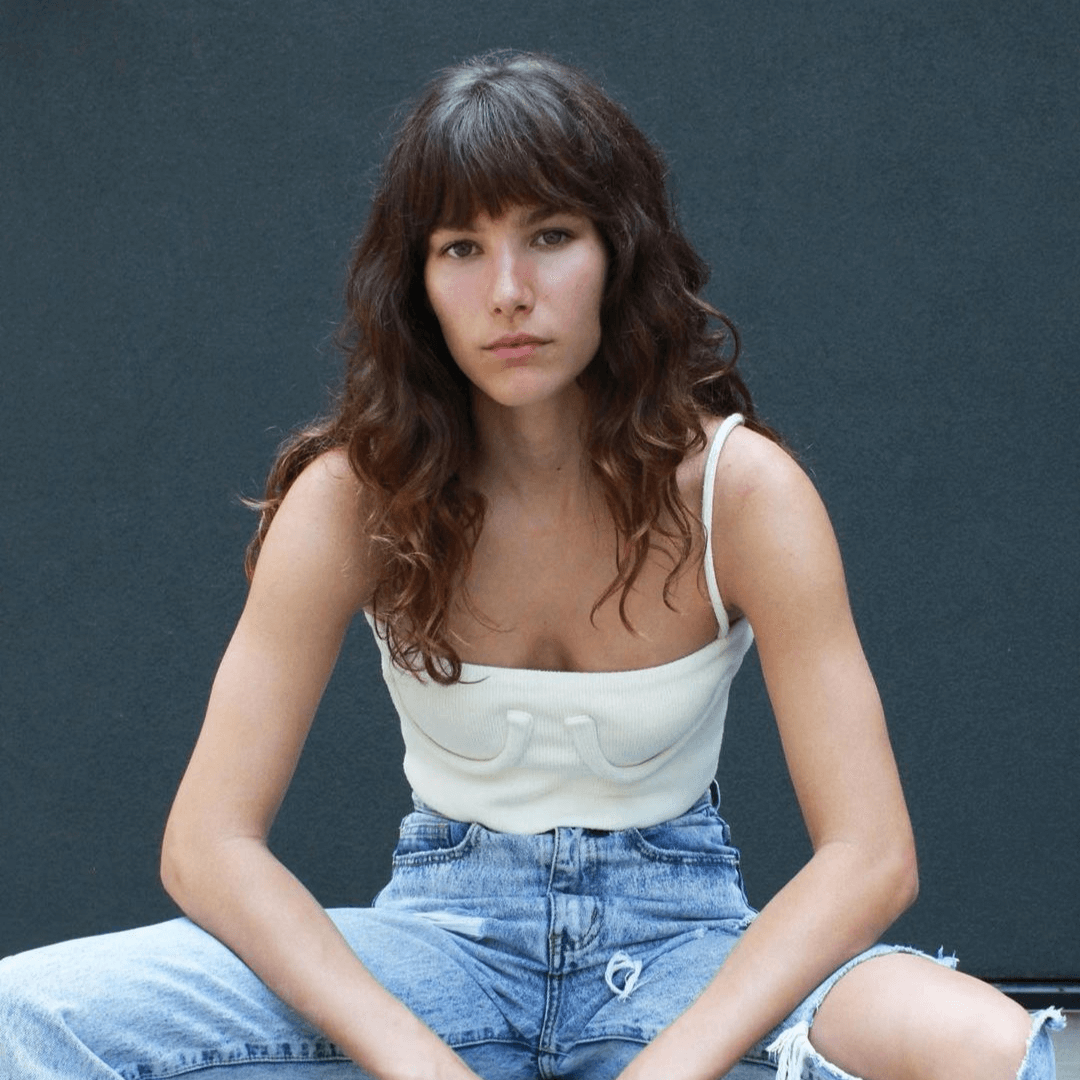 Long Shag
This is another classic style that is coming back into fashion. Shaggy layers are wonderfully low maintenance and work well to emphasize your hair's natural movement- you can wear this style if your longer hair is straight, wavy or curly, it's that versatile.
Pro Tip: Use a moisturizing hair mask once or twice a month (concentrating in the ends rather than the roots) as part of your hair care routine to avoid split ends and maintain the hair's length.
Do not miss our post on bridal hair styles.
Long Hairstyles with Layers
Layered long hairstyles for women have always been popular for many reasons. They tend to be low maintenance, and are a wonderful way to either add dimension to long thick hair or create more body if you're dealing with thin locks. Let's take a look at some different options for long layers.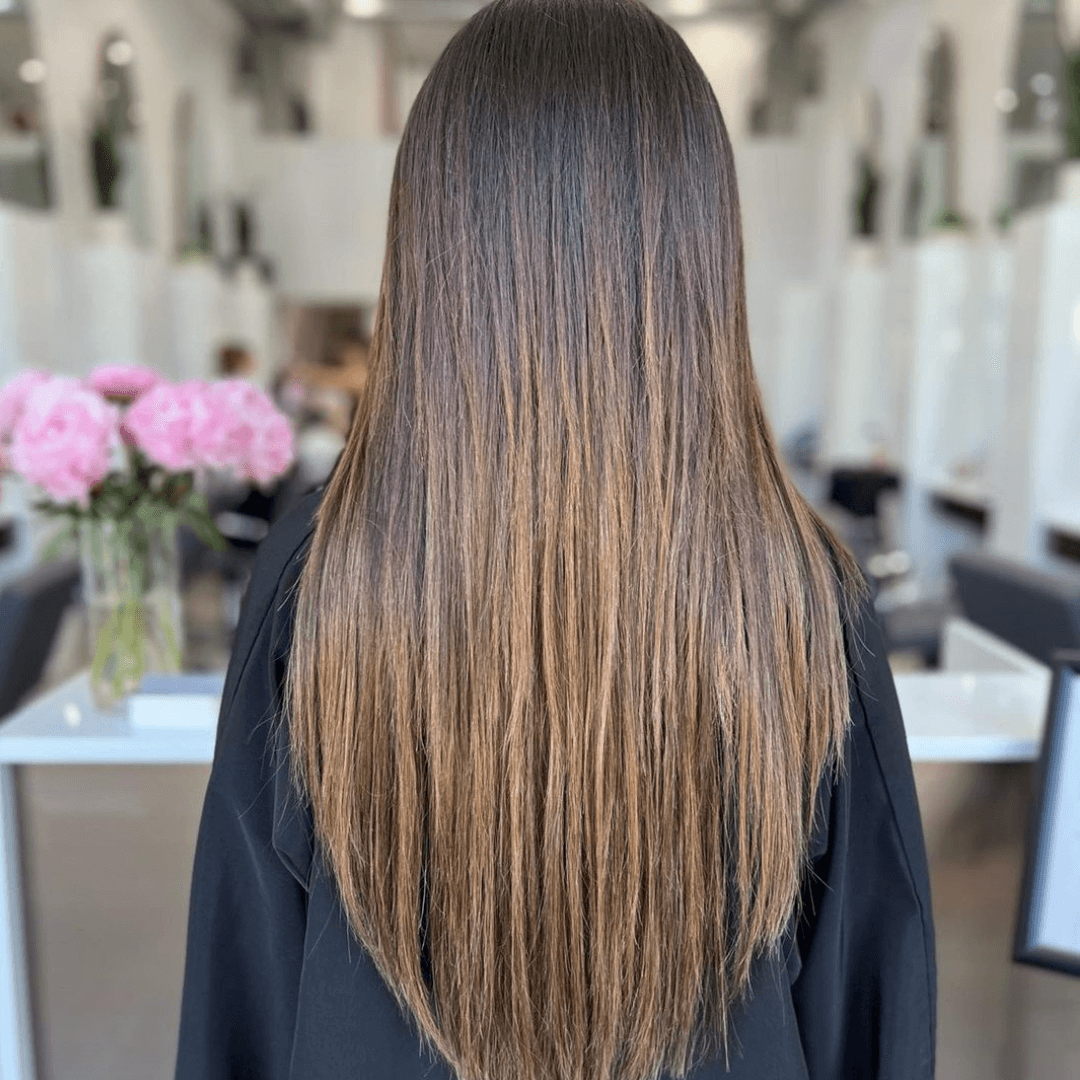 V-Shaped Cut with Layers
This haircut is a classic one that works very well with straight hair or wavy hair. The layers start shorter and then gradually become longer towards the back. Often, people will pair these long layers with face-framing bangs.
U-Shaped Cut with Layers
The overall appearance of this long haircut is a bit softer and less dramatic than a V-shaped one. Here, long locks are cut into smooth, swoopy face-framing layers that are designed to add body and texture. You can shape them with a round brush for extra volume.
Multi-Layer Combination Cut
Try asking your stylist to cut your long layered hair into a combination of short, medium and long layers at your next appointment. This will add extra body if you're dealing with fine hair, and the short layers at the front will frame your face.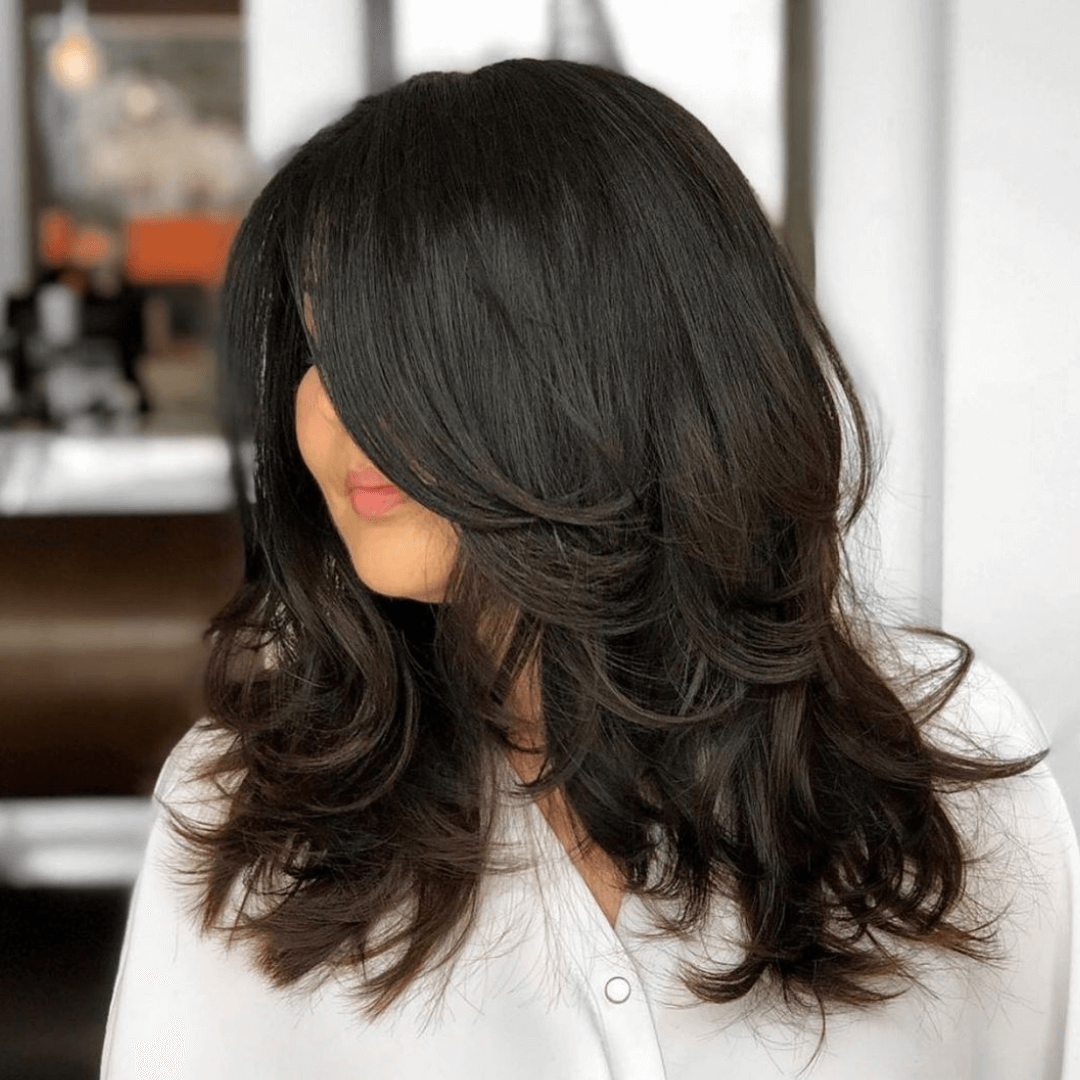 Subtle Layers
Sometimes called "Invisible Layers" on Instagram, this technique involves cutting long hair into smoothly-blended layers that start at the chin or slightly lower. This adds movement to a long hairstyle without taking length away.
Textured Layers
This technique involves cutting long hair into multiple layers, then using thinning shears to add additional texture and help to blend these layers together. If your long hair is thick, this might be an excellent choice for you.
Haircuts for Long Straight Hair
Women with long, straight tresses have a ton of haircut options to choose from. Here are some of our favorite haircuts and styles for sleek, straight hair.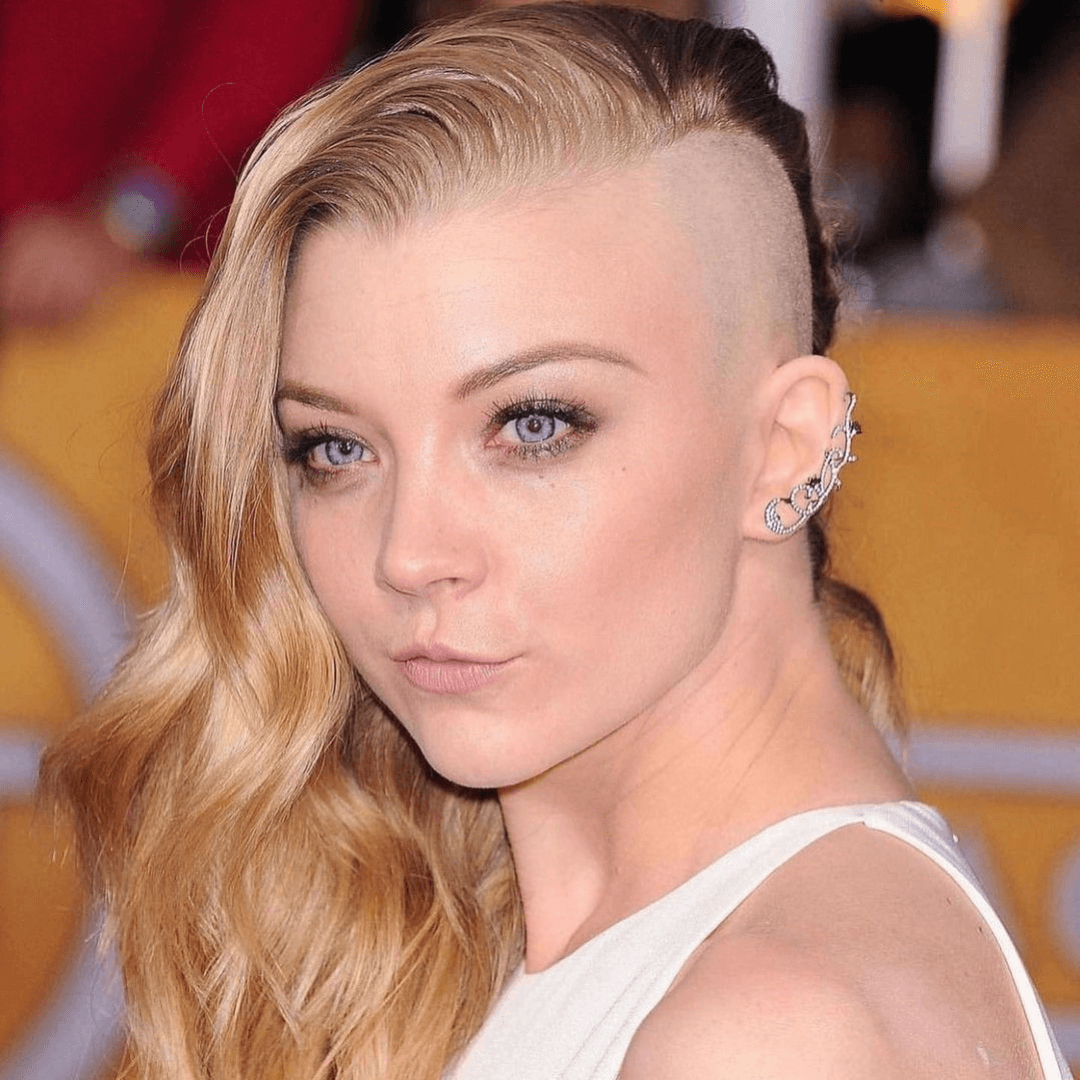 Long Undercut
Undercuts have always been an edgy hairstyle, and this is part of what makes them keep coming back into fashion. Painting an undercut with long hair creates a sharp contrast and makes this a memorable (and gorgeous) look.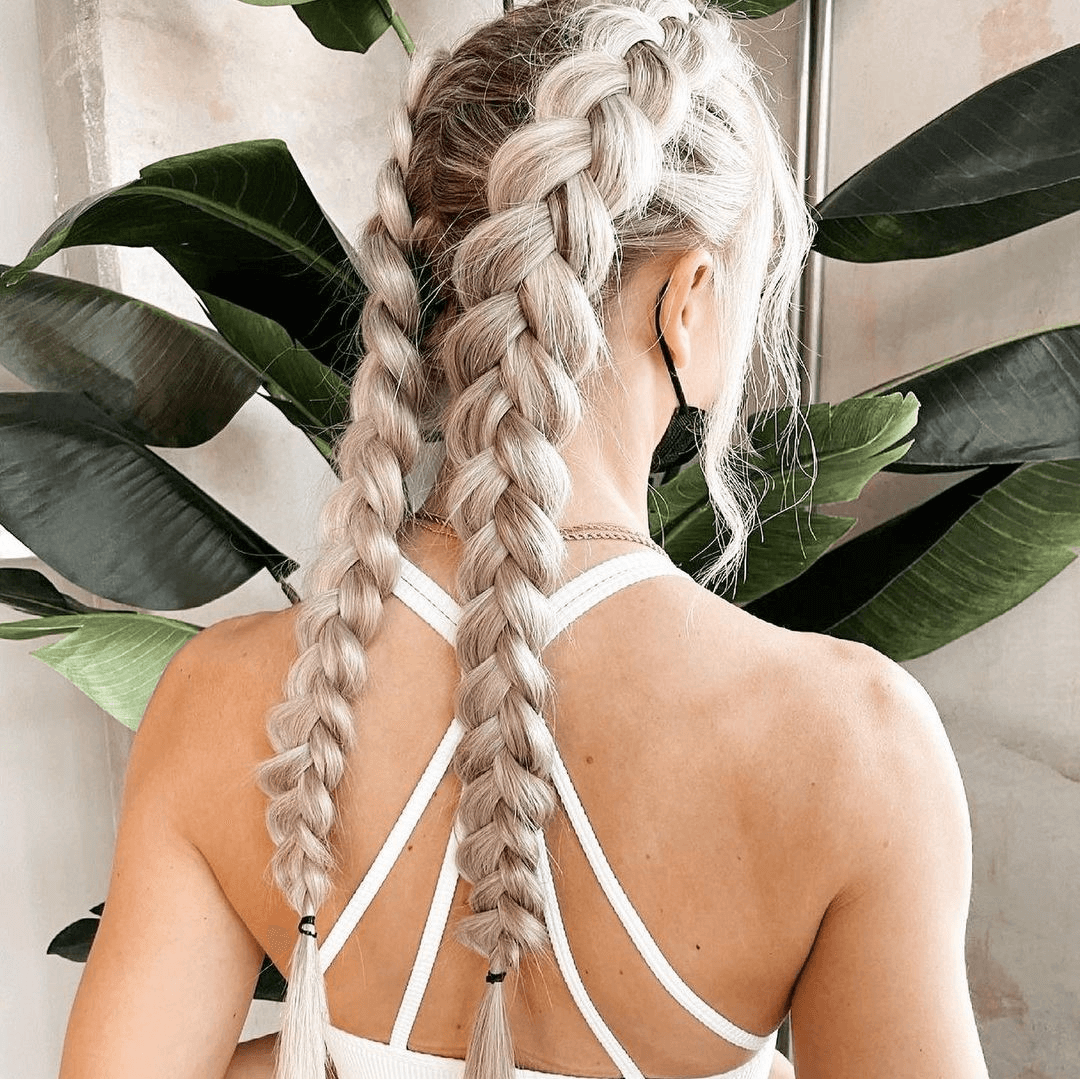 Long French Braids
This is technically not a haircut, but we couldn't resist suggesting this style, since it is a perfect option for anyone with long, straight hair. Securing your flowing locks in french braids is an awesome strategy for keeping cool on hot days, and it looks both feminine and professional.
A-Line Haircut
You might have seen this as a similar, short hairstyle, but it can easily be adapted to suit long hair. This type of haircut starts shorter at the back and then swoops down to become longer at the front. While this can work all with textures, the angles are best for straight hair.
Asymmetrical Cut
Unlike a layered haircut, this interesting style plays with different lengths by simply leaving one side of the hair longer than the other. If your hair's long and straight, this can have a very dramatic effect.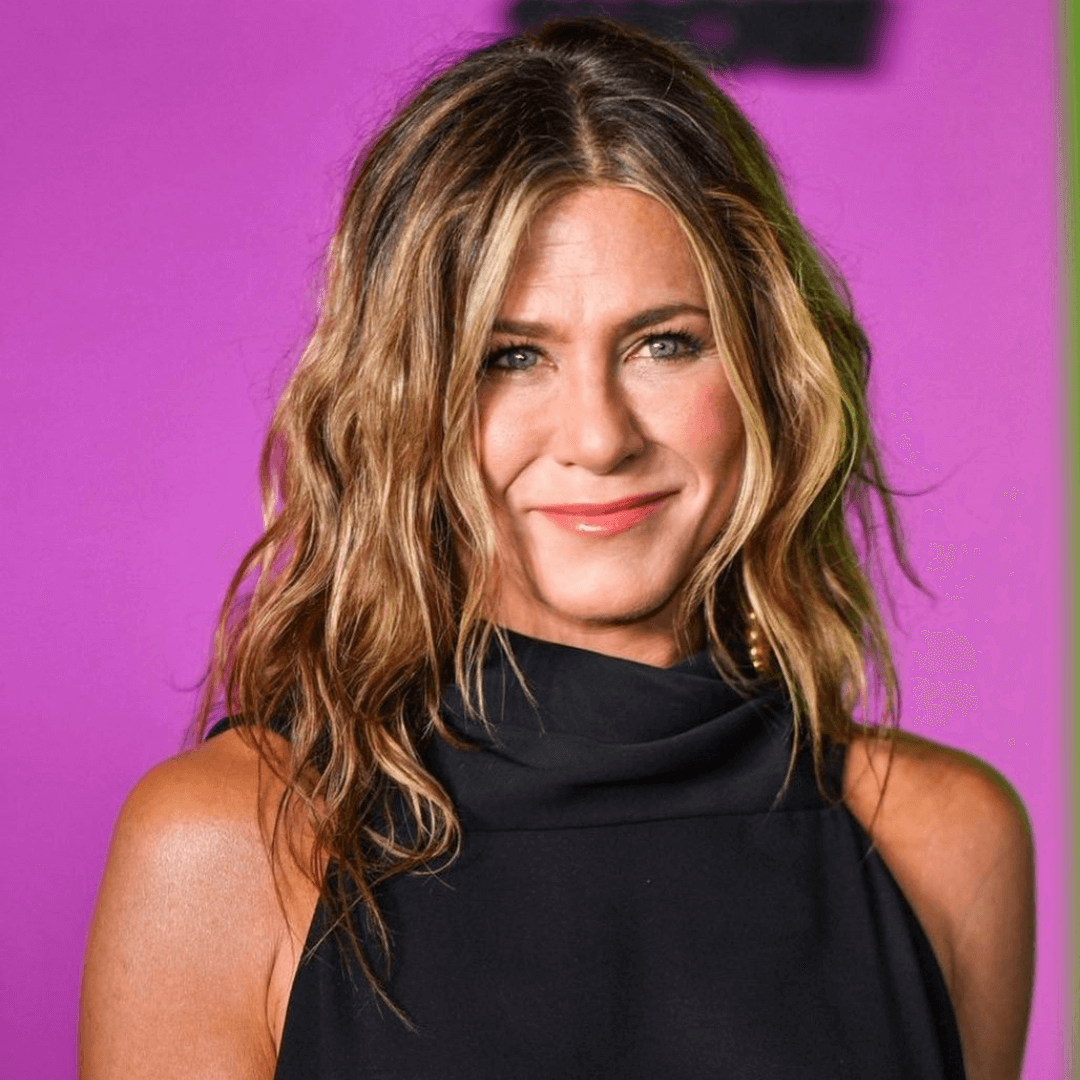 Feathered, Face-Framing Layers
Wispy, feathered layers are the perfect way to add some extra depth to a straight hairstyle. They're especially flattering if you have a round face shape because they frame your natural curves and accentuate your facial features.
Long Hairstyles with Bangs
When it comes to hairstyles for women, long hair with bangs is a classic and beautiful combination. This is one of the most popular hairstyles for women with long faces, but this combination looks great on just about everyone else, too.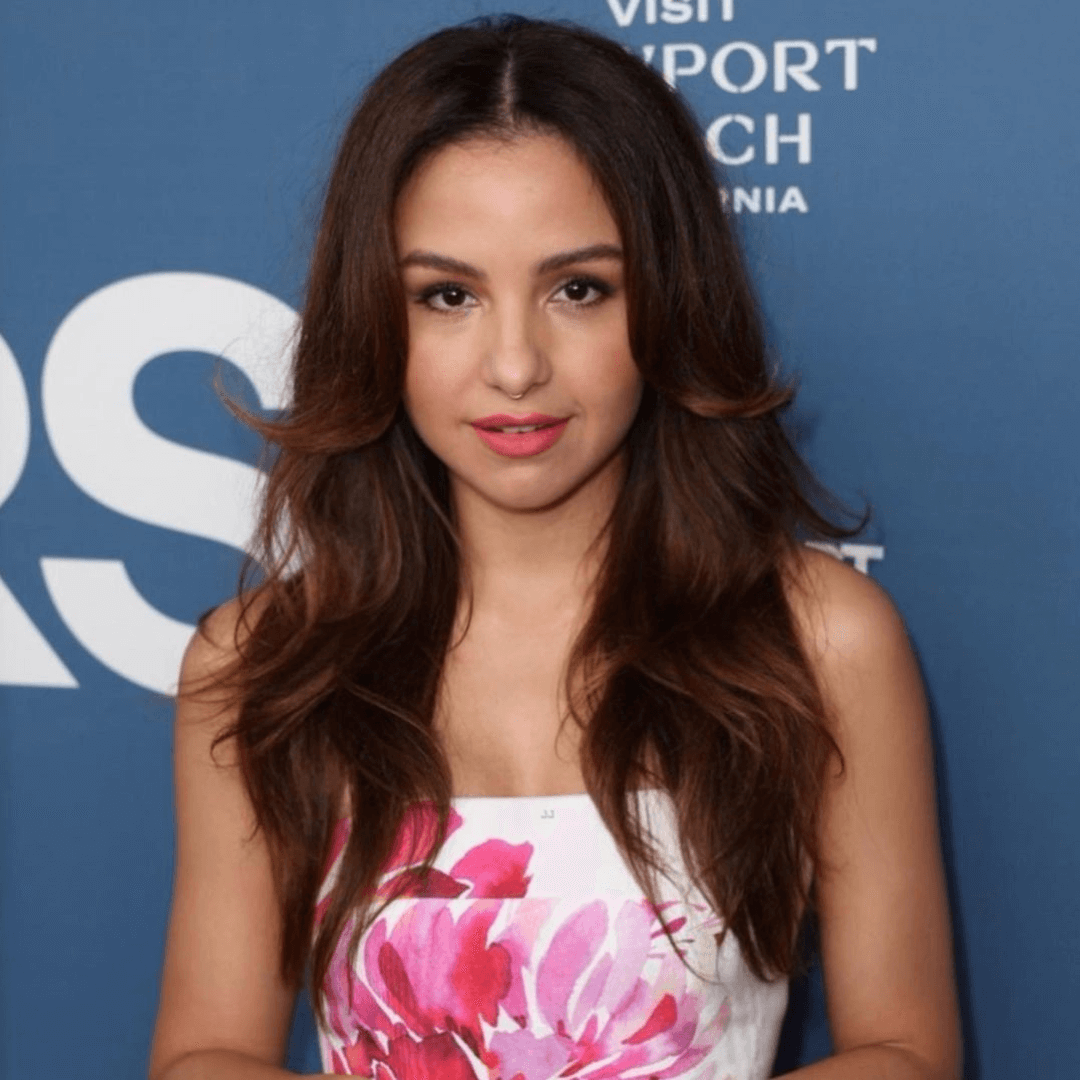 Curtain Bangs
These bangs are great if you want to try out some new hairstyles, but aren't ready to commit to full bangs just yet. Depending on how long they are, you can pin them back or even clip them out of the way when your hair's in a low ponytail.
Blunt Cut Bob With Bangs
This hairstyle can have a very dramatic and eye-catching effect. You can pull off a blunt cut like this with anything from shoulder-length to waist-length hair. Not everyone should consider this haircut, though- it can be a bit high maintenance.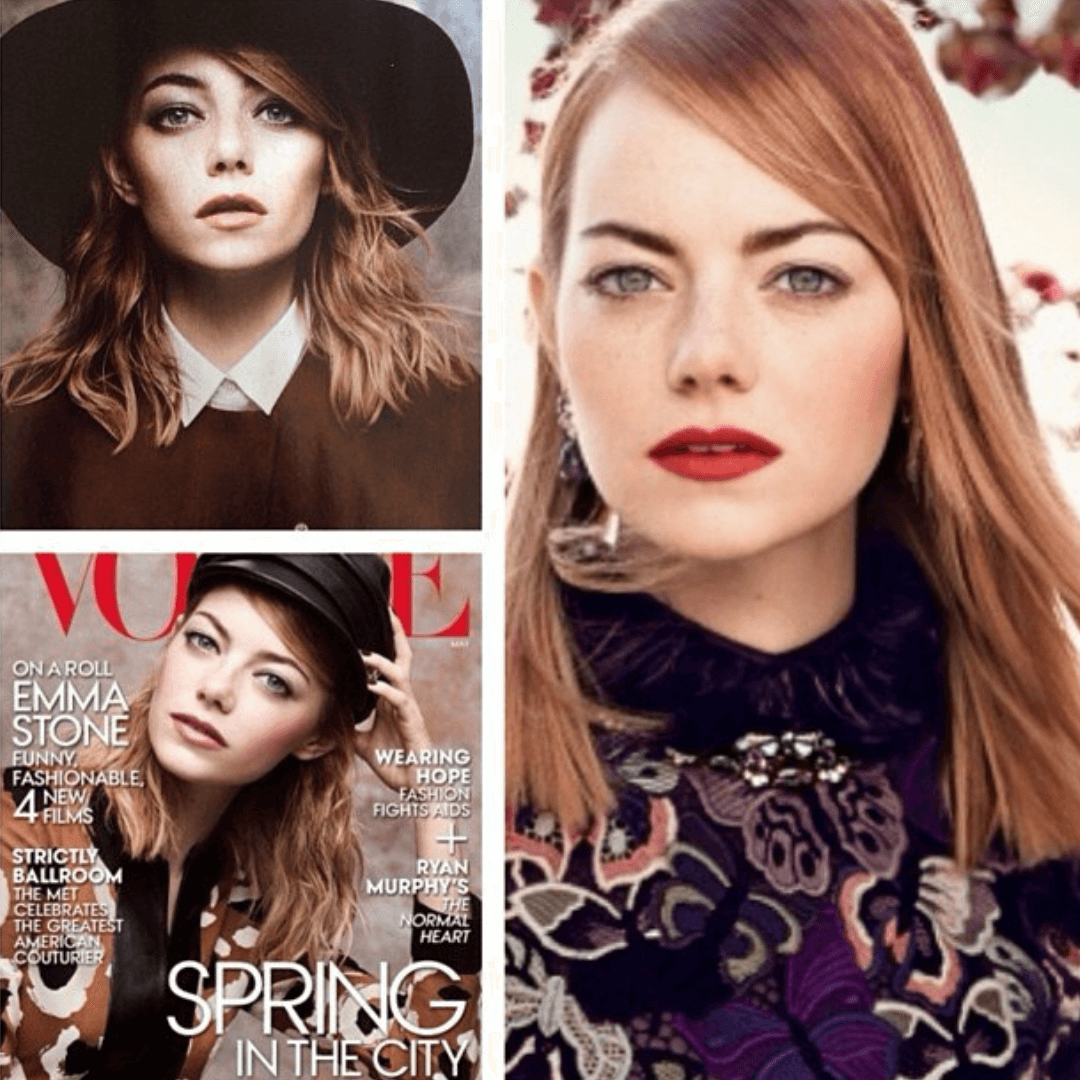 Side Bangs
These bangs are more low maintenance than a blunt-cut fringe, and they look comparatively breezy and effortless. They're also a better option for anyone with curly or wavy hair, since they can blend nicely into the front layers of any hairstyle.
Baby Bangs
Baby bangs have been on trend for a few years now, and we don't think they'll go out of style any time soon. They add a slightly "punk" vibe to long haircuts, and they look even better if your hair has natural, soft waves.
Do not miss our post on short hairstyles for woman.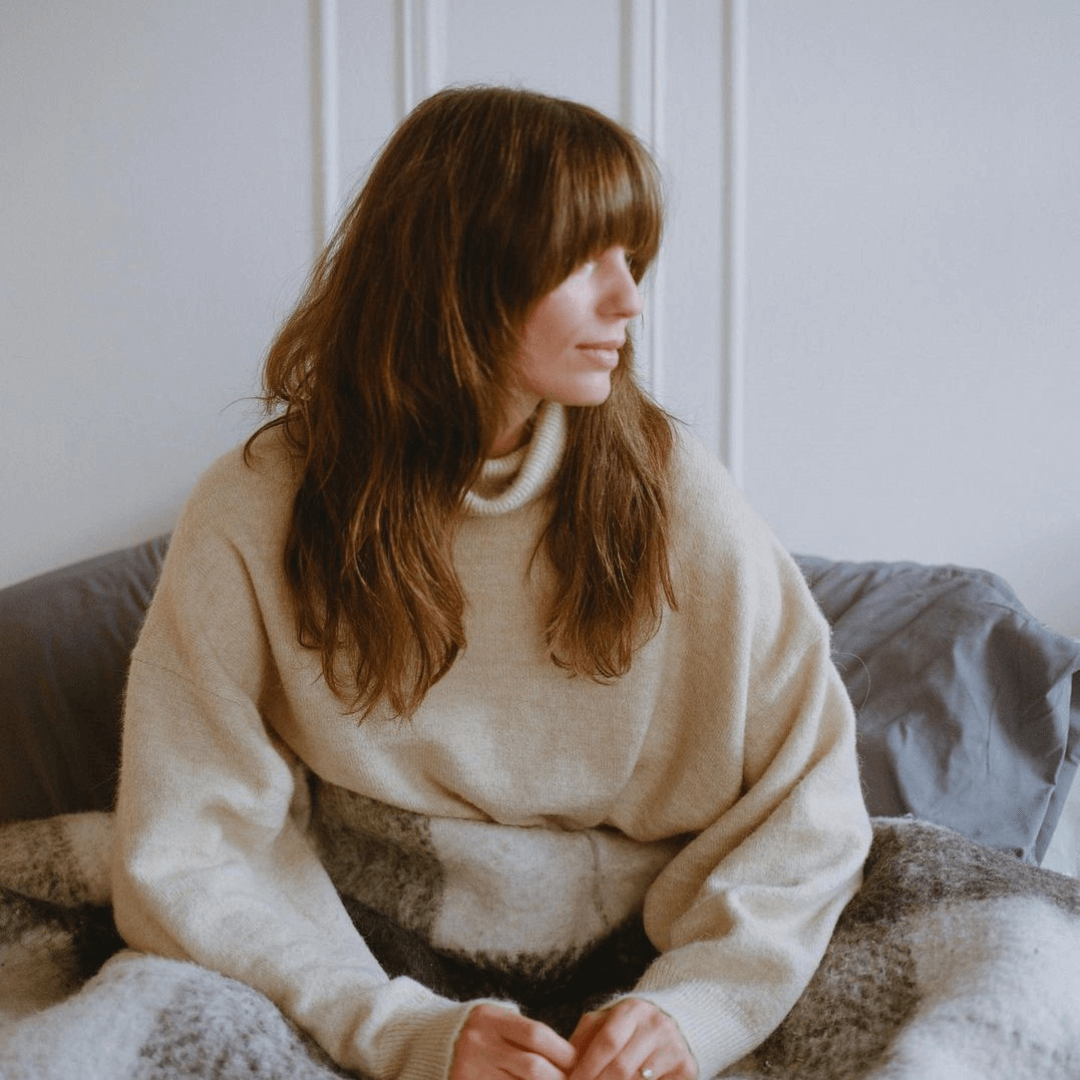 Long Layers with Bottleneck Bangs
You've probably seen these types of bangs before, but not known what they're called: they start shorter in the center, then taper out and get longer like the sides of a bottle. This is one of the most flattering haircuts for women with round or heart-shaped faces.
Medium-Long Hairstyles for Women
Maybe you're not ready to cut off all your hair, but you want a change from a longer style, or maybe you already have medium-length hair. Here are some hairstyles for long hair women can wear at shoulder-length or a bit longer.
Short in the Front, Long in the Back
This is a fun adaptation of the 1970's "Shag" haircut, with a very vintage-inspired, trendy feel. The shorter layers in front will frame your face and add texture to the overall look. Women often wear this hairstyle with a fringe or side bangs.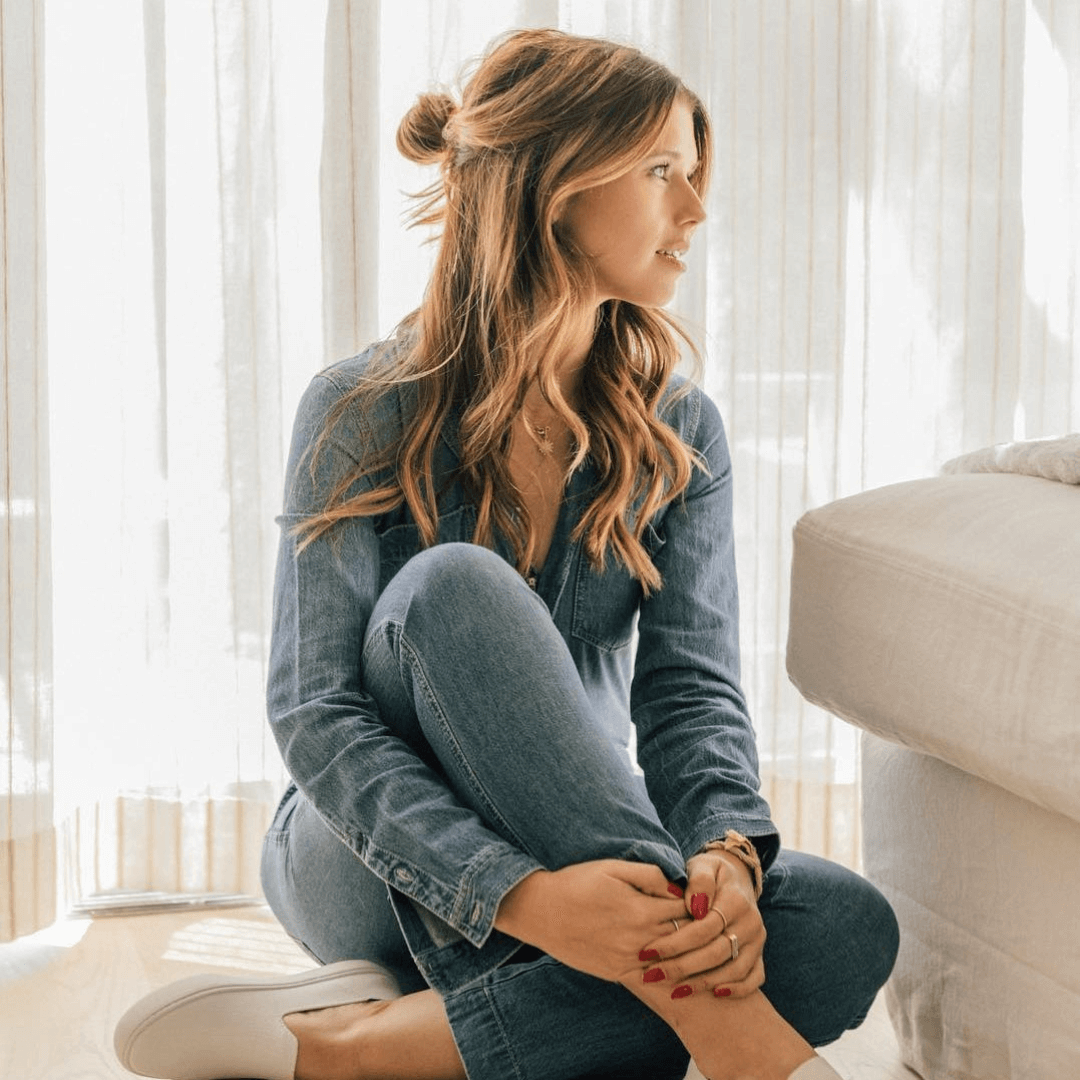 Half Down, Half Up
This hairstyle looks great on medium-long locks and is very easy to achieve. It's perfect if you want to look good for a special occasion because you can dress it up with some jeweled clips or a floral headband.
1920's Waves
If you don't mind adding a bit of extra time to your morning routine, why not try putting some stylish waves into your hair by using a flat iron, some clips and a bit of texturizing spray? This is great for special occasions, but understated enough that you could easily wear it to work.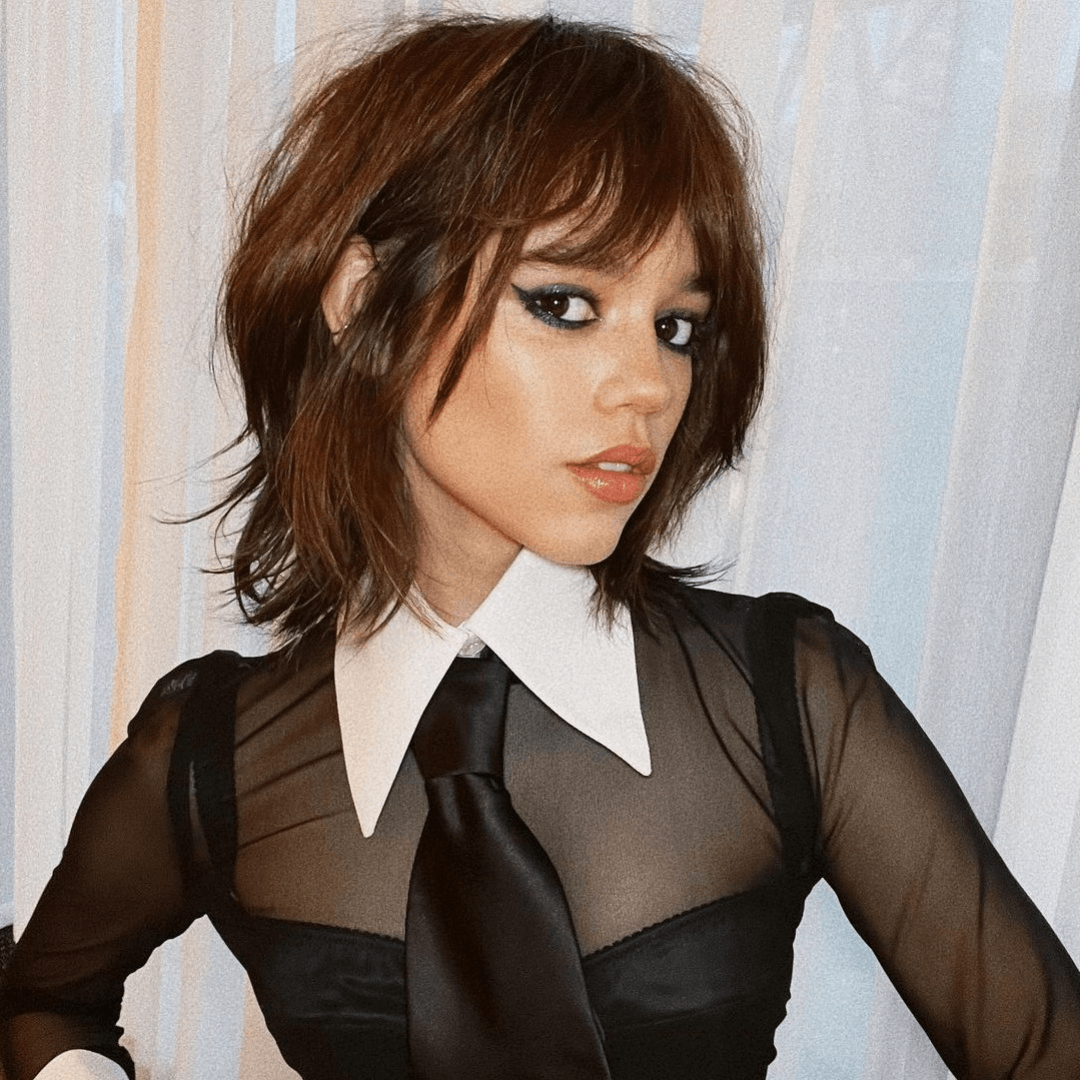 Wolf Cut
This is another fun twist on layered cuts, with multiple chunky layers stacking up in front and more length added in the back. This style works best if your hair's straight, but it can still be done if you have slight curls or waves. Try pairing it with a bold new hair color.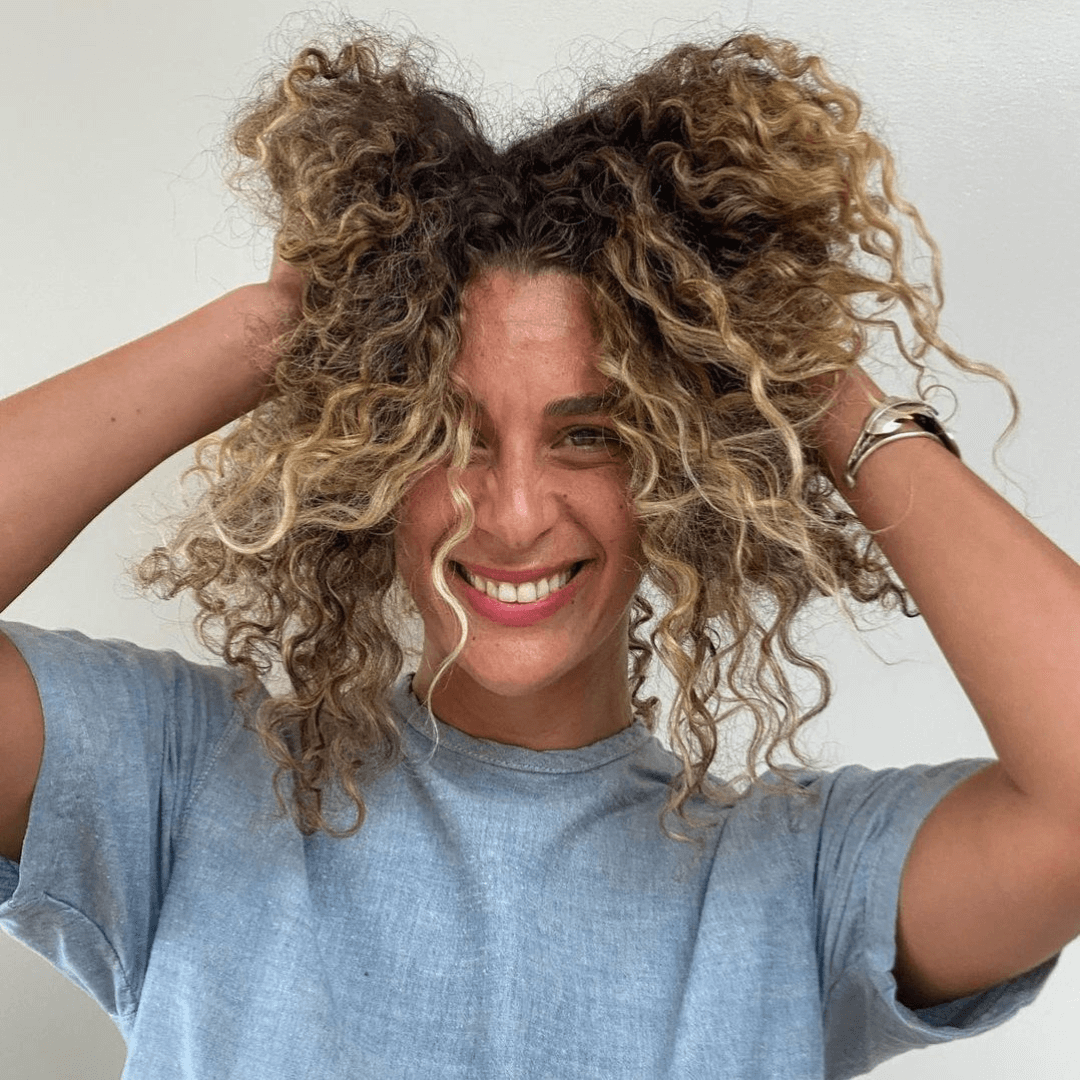 Crimped Hair
If you don't need to avoid heat styling and want to try something fun, then why not embrace this 1990's trend that's making a comeback. Cripled hairstyles work best if your locks are around shoulder length, since there's not too much weight to pull the crimping straight.
Long Hairstyles for Older Women
There's no reason why older women can't enjoy (and look great with) longer hair. In fact, Jennifer Lopez and Sarah Jessica Parker are timeless style icons known for their gorgeous long hair. Here are some of our favorite options for women of different ages.
Long Hairstyles for Women Over 40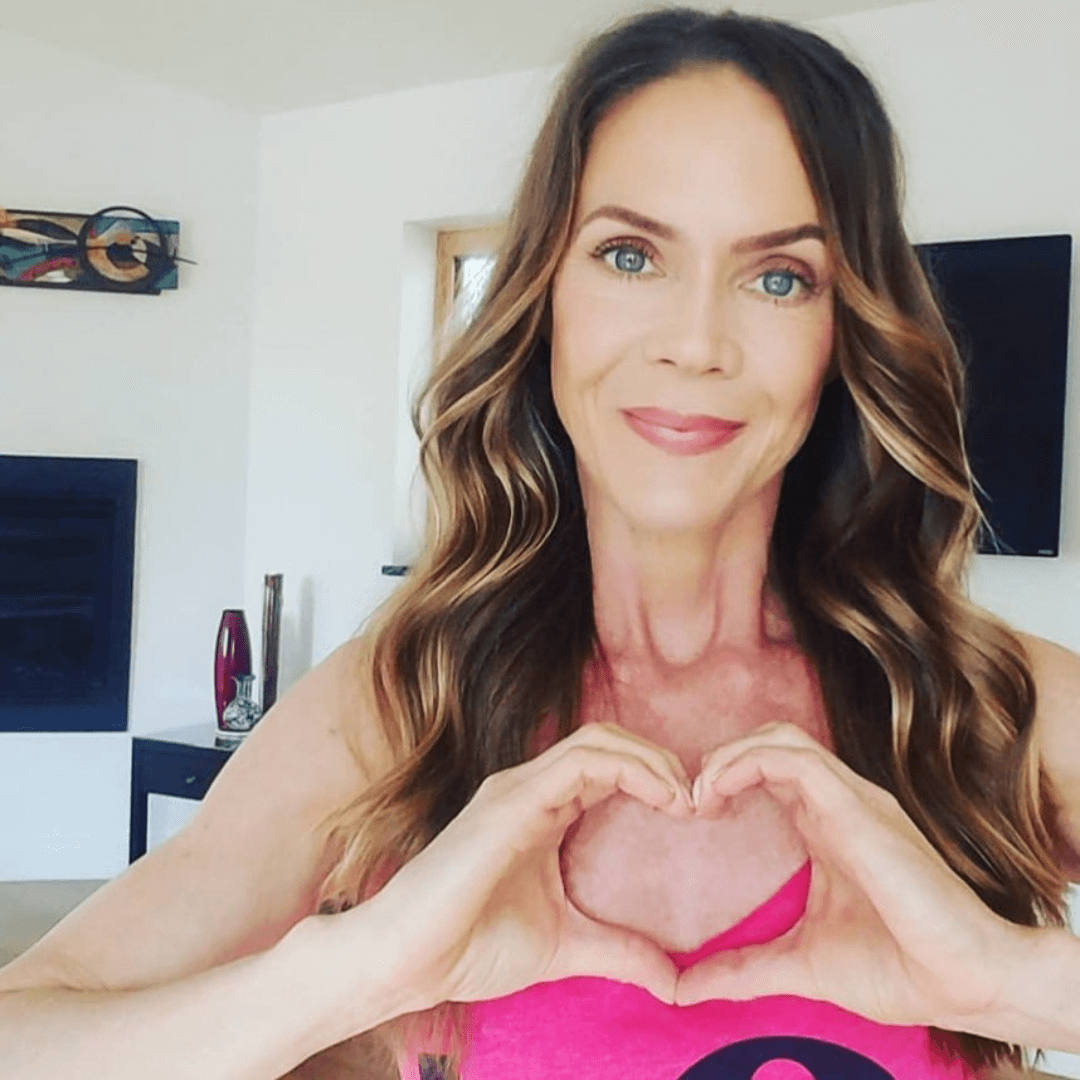 Mermaid Waves
This hairstyle is both classic and flattering. In fact, women of just about any age can wear this for any occasion. We think that it looks especially striking if you have platinum gray hair. What do you think?
Long French Bob
This is one of the more low maintenance bob haircuts, and we think it's a great choice for mature women with medium-length hair. It flatters most facial shapes, but is a great option if you have a square or heart-shaped face.
Long Hairstyles for Women Over 50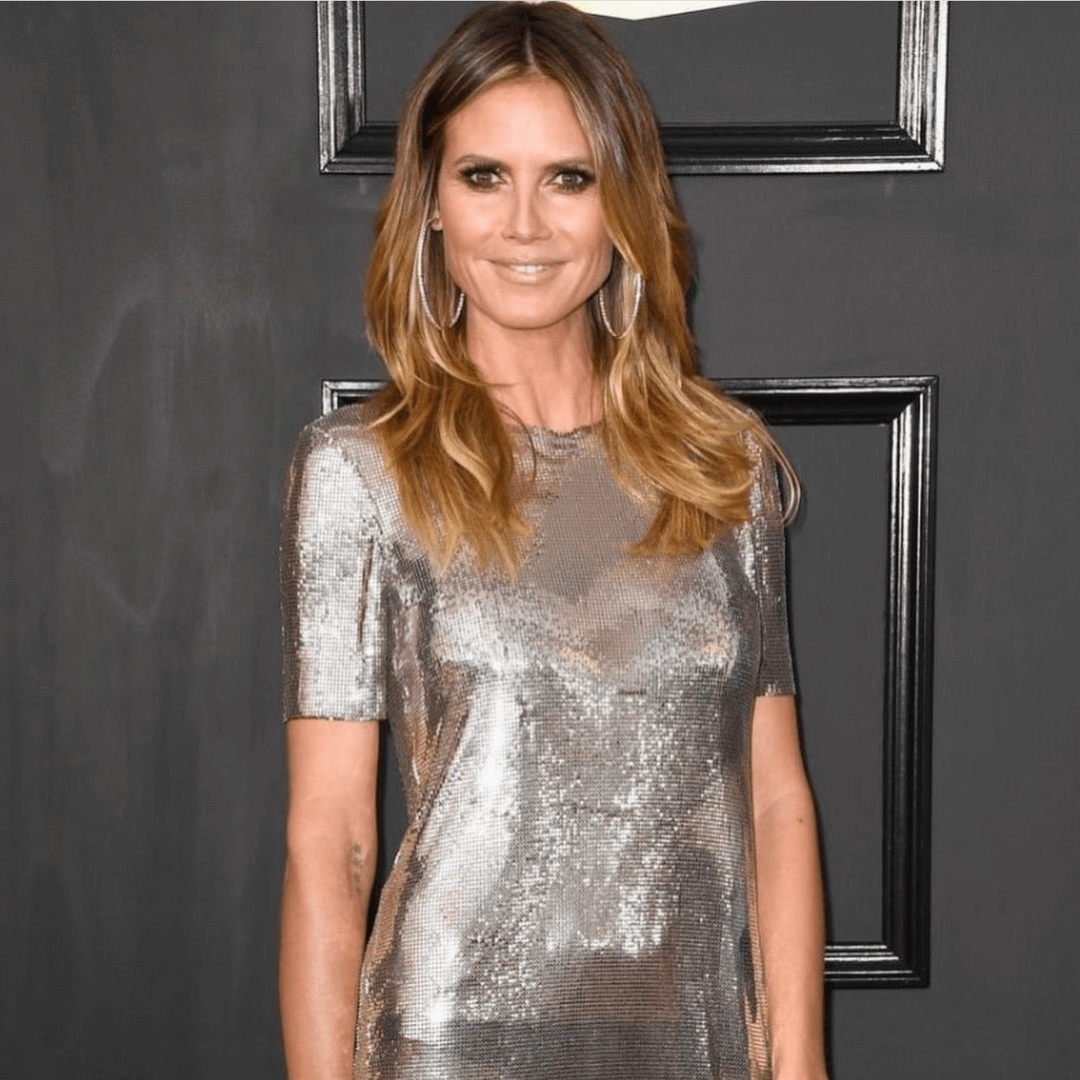 Long Razored Layers
If you're looking for simple but elegant hairstyles for women over 50 with long hair, this one is a great choice. By razor cutting the ends of your hair, your hair stylist can keep the overall length while adding a wispy, subtle layering effect.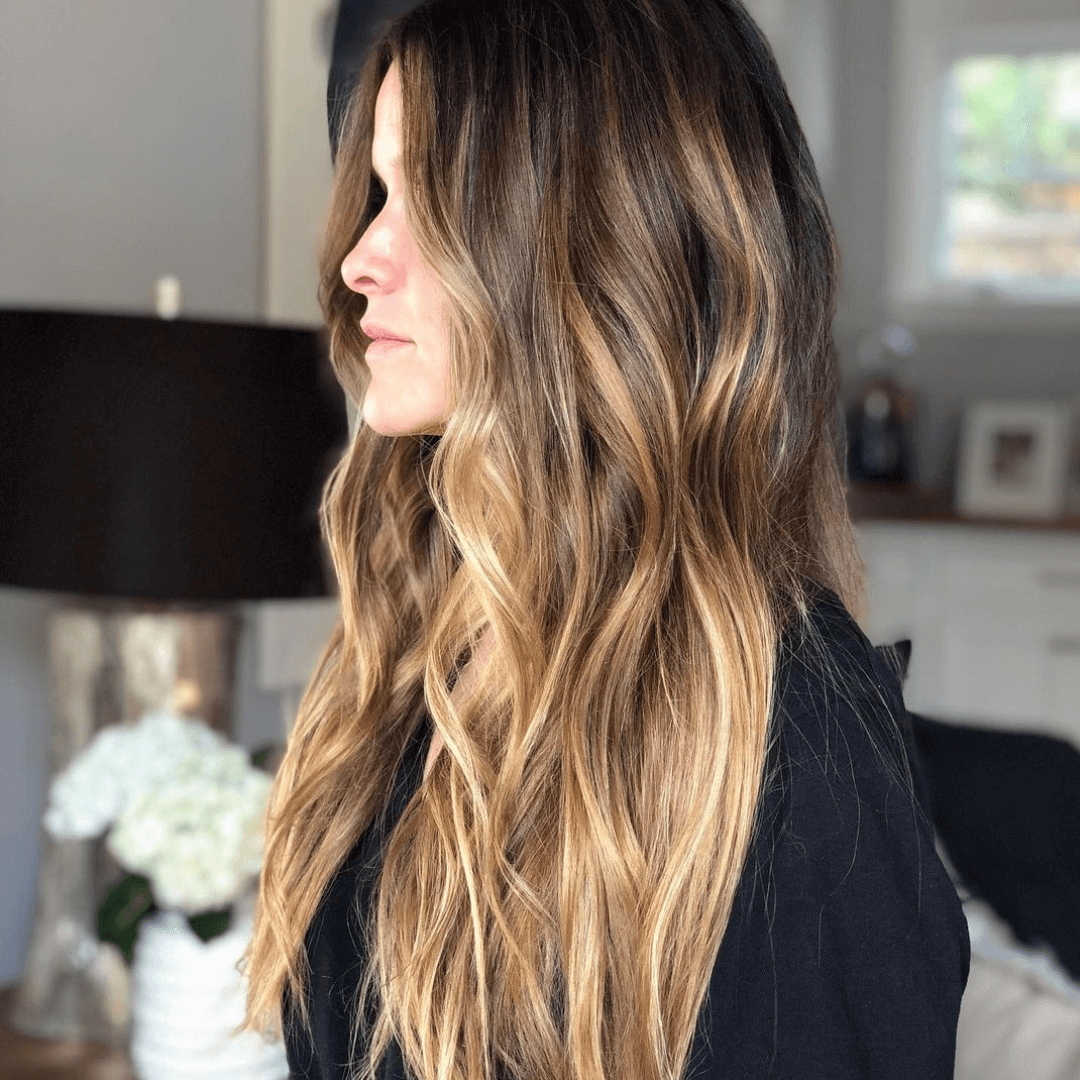 Long Layers with Balayage
Adding these blonde shades will lighten your hair overall (a good choice if you have a small amount of gray hair) while also bringing more youthful color to your face. The layers will create body and thickness.
Long Hairstyles for Women Over 60
Layered Bangs
This is one of our favorite longer hairstyles for women over 60, since it's so versatile. As long as you don't have thinning hair, consider cutting your front bangs into layers- you can stack these up with a clip or wear them off to the side to frame your face.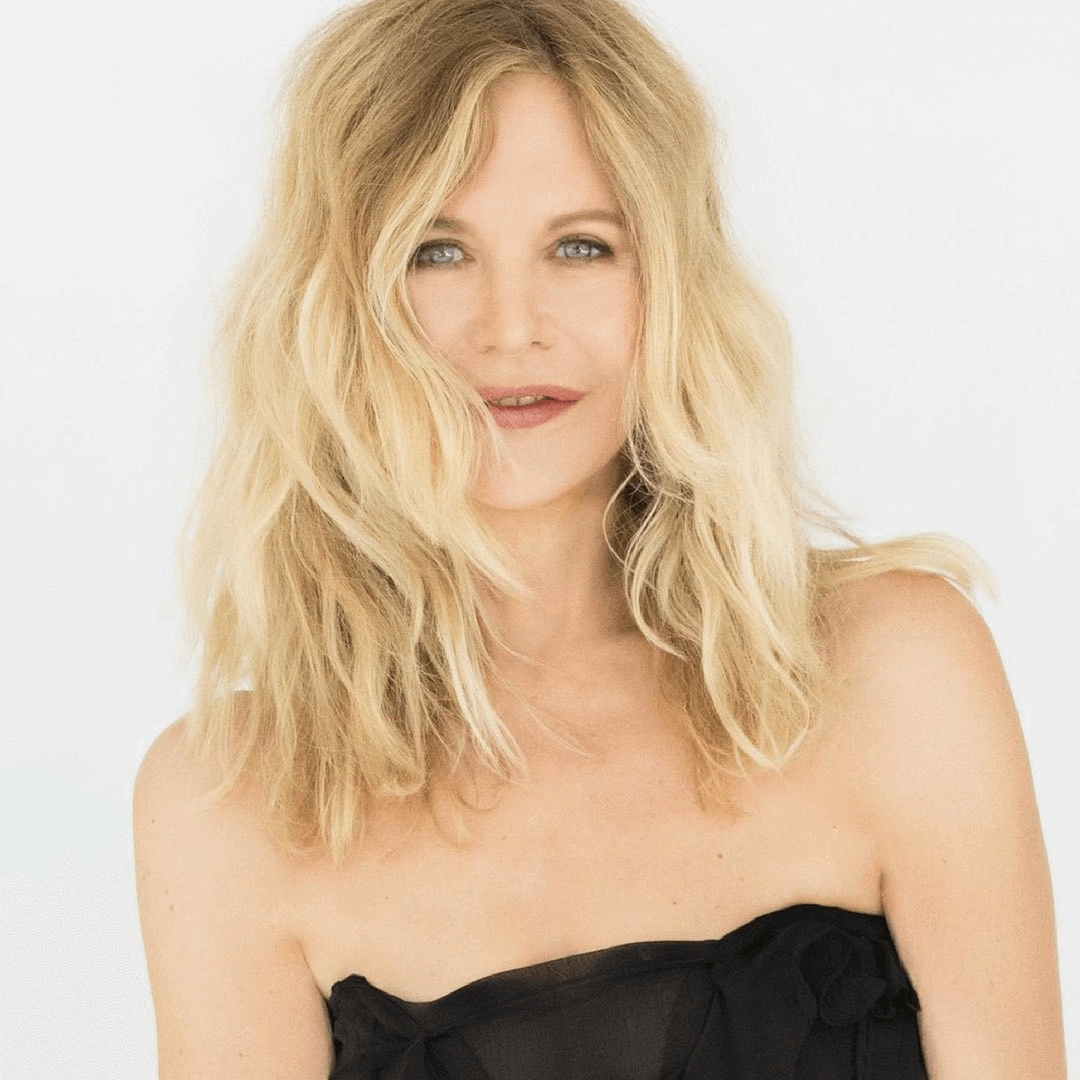 Tousled Layers with Waves
This hairstyle is the perfect way for older women to experiment with ethereal hair, even if their hair might be slightly thinner or have a finer texture. By combining layers and waves, you can add a lot of body to the style and achieve a careless, flirty look.
Long Hairstyles for Women Over 70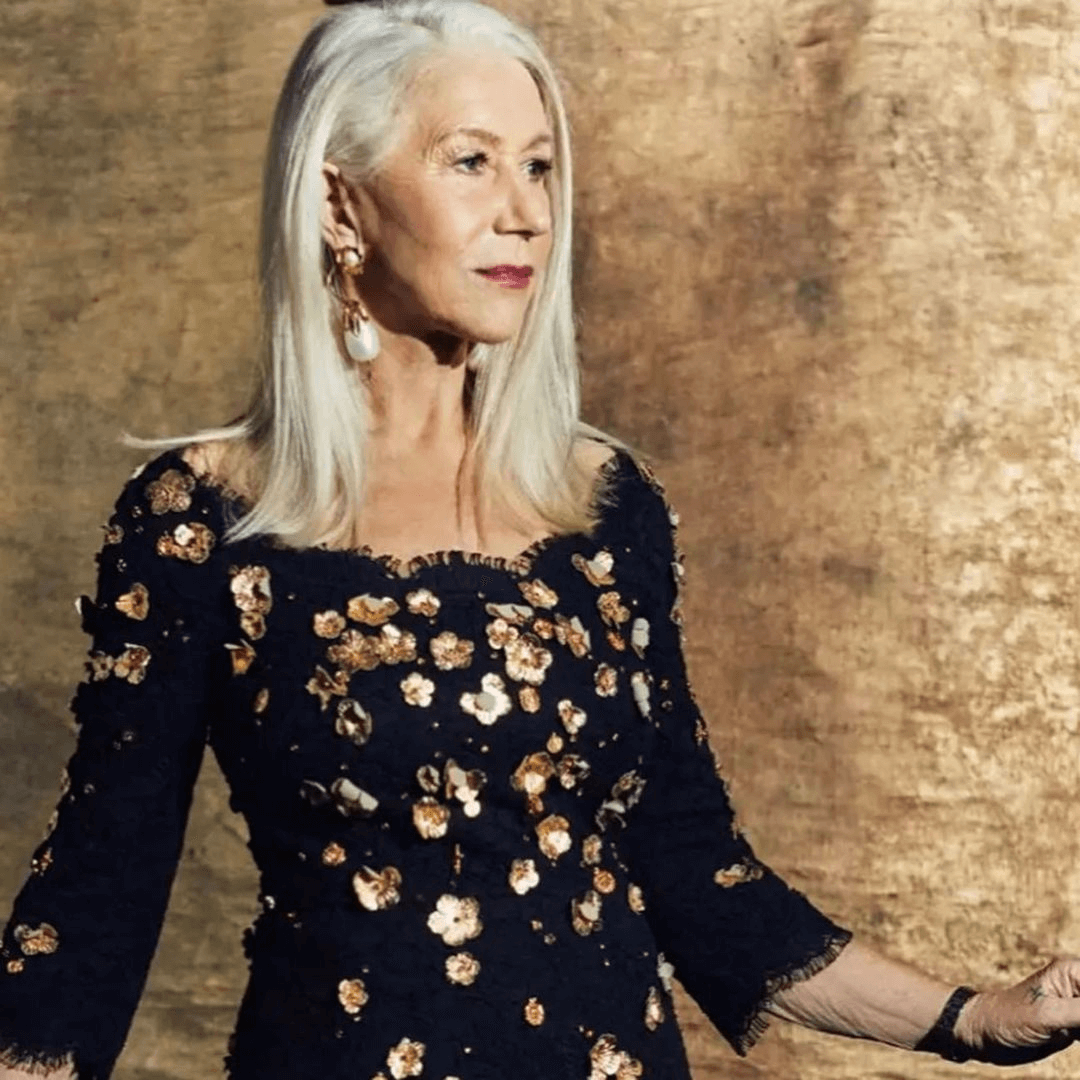 Long Bob with a Side Part
Here is one of the best hairstyles for older women with long hair. By parting your hair at the side (especially if it's on a different side than usual) you can take advantage of areas where you have more body and natural thickness. Plus, we think it looks amazing with gray hair.
Low Maintenance Razor Cut
This is one of those longer hairstyles for older women that works no matter what your age is. The sideswept fringe and flattering, textured layers will add a touch of youthfulness while also being easy to dry-shampoo on days when you're busy.
Long Curly Hairstyles for Women
Having natural curls opens up a lot of amazing options when it comes to long hair. Here are a few of our top picks to help you showcase your gorgeous, curly locks.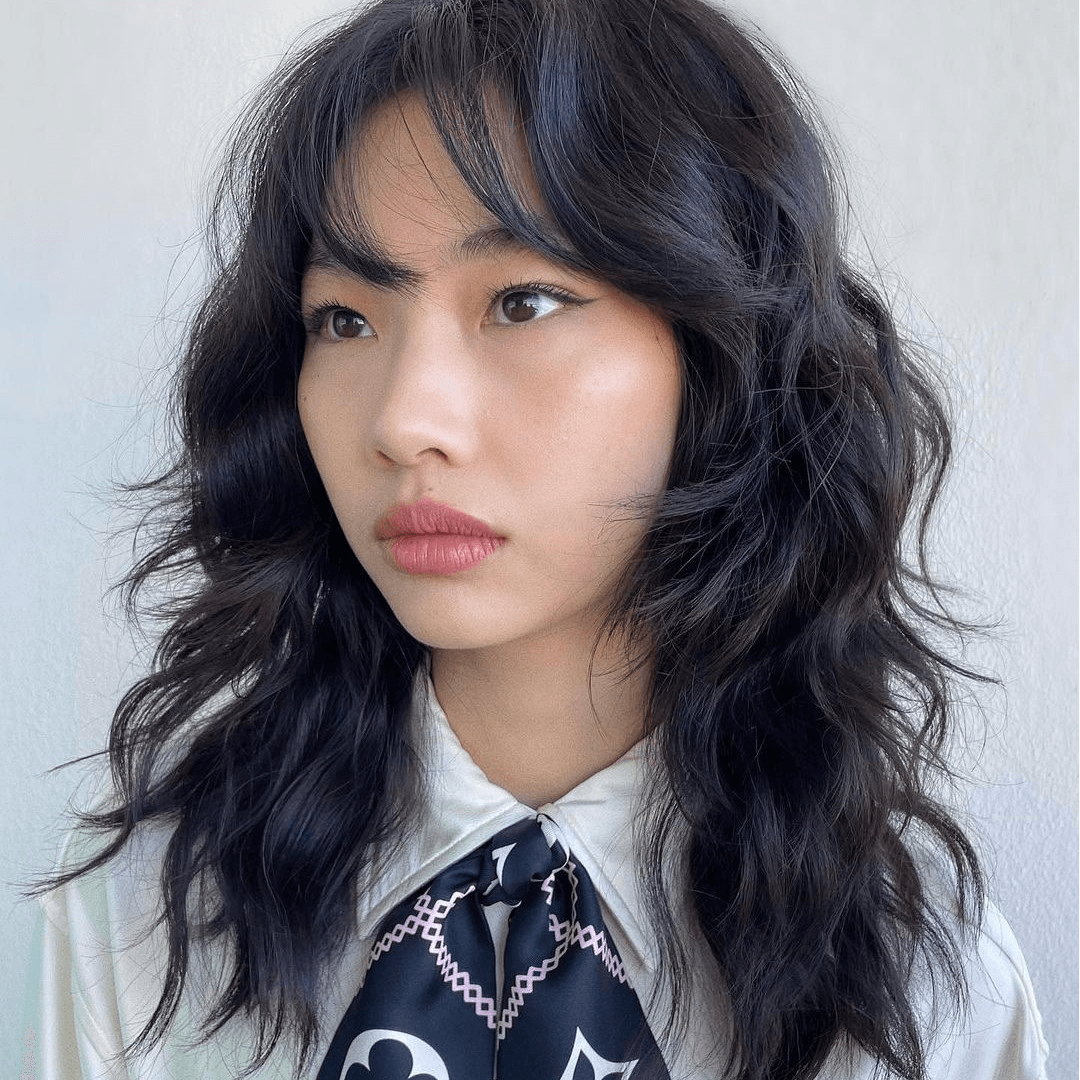 Curly Layers with Bangs
Bangs aren't just for women with straight hair. If your hair's curly or wavy, then why not try adding bangs to a layered style for a fun and playful look. We love the way that these layered curls draw attention to people's eyes.
Messy Side Ponytail
Curly hair is naturally very voluminous, so it looks great in a casual side ponytail. Of course, this is also an ideal way to keep your hair tidy and out of the way in warmer weather. You can leave a few curls loose for a romantic effect.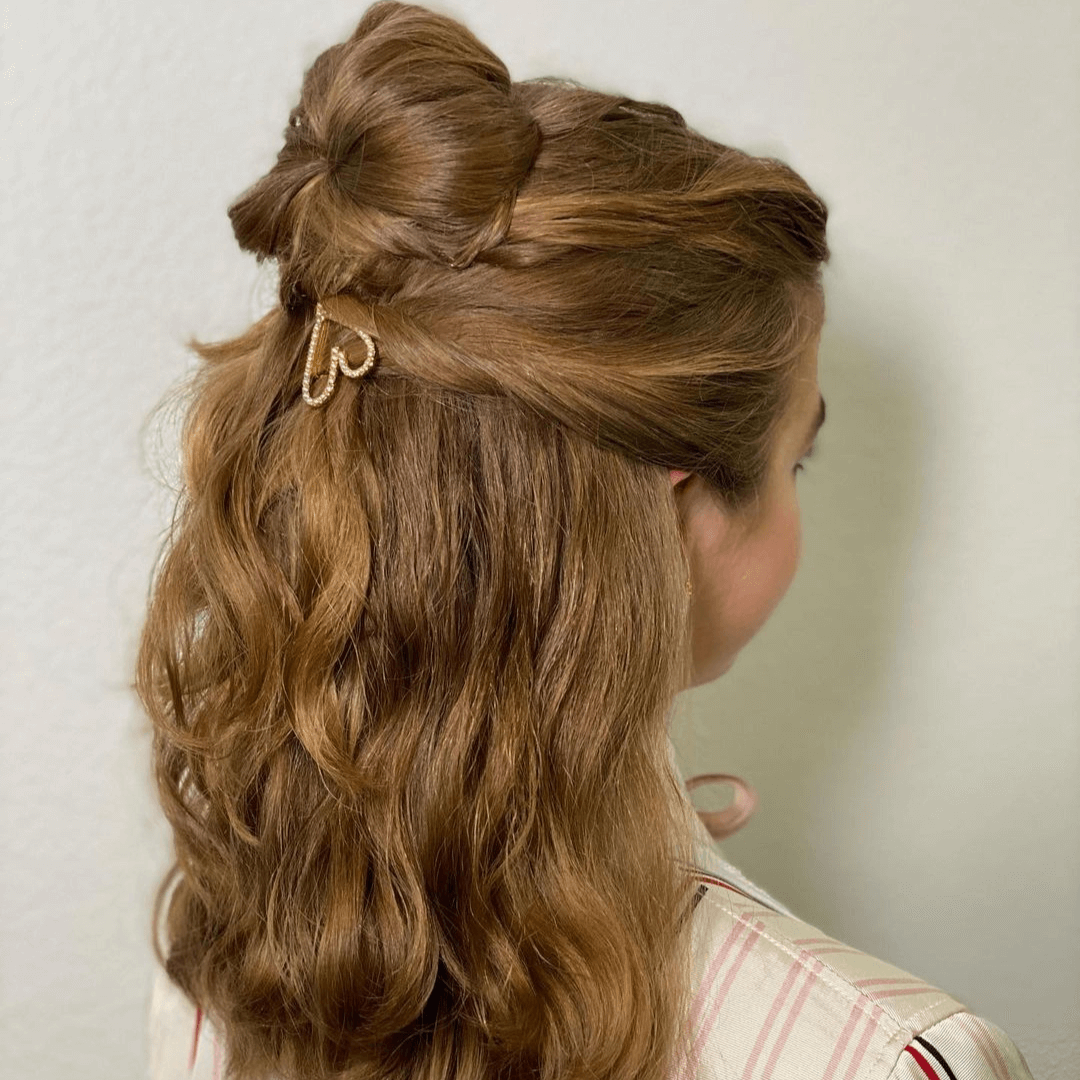 Half Pinned Up Style
This type of half-updo looks extra gorgeous with voluminous curls. You can pin the top half of your hair up into a bun or french twist, then leave the rest down to frame your face. It's a hairstyle that was basically made for curls.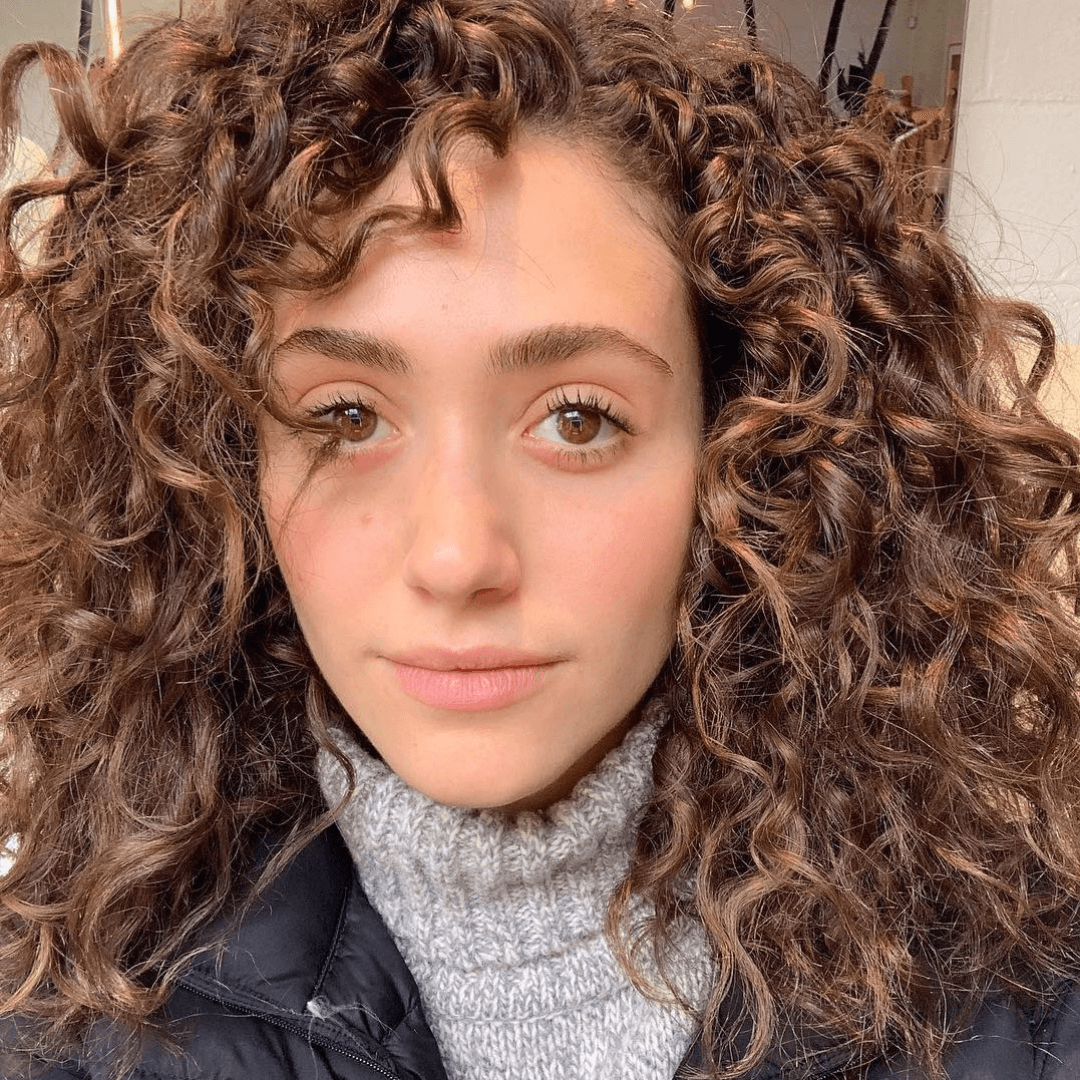 Mermaid Hair
Here is a beautifully romantic hairstyle for curly-haired women. It looks great with your natural hair color, but many people love to try it with rainbow hues, too. You can braid the front back and style it into a flower-shaped bun for added effect.
Curly Long Undercut
Undercuts can be a lot of fun and are a comfortable option in the summer heat. This hairstyle looks just as awesome on curly-haired-women as it does on ladies with super-straight locks. Try shaving a design into the side or back, too.
Hairstyles for Long Faces Women
If your face is longer, you'll want to select a style that frames your face and creates the illusion of width to balance things out. Take a look at our top choices for some inspiration.
Layered Cut with Textured Bangs
This is one of the best long length hairstyles for women with oval or oblong faces because the thick, piecey bangs will balance out a high or long forehead while the layers will pull attention to your jawline.
Long Round Layers
Layered hairstyles in general are very flattering, but rounded layers work very well to soften any harsh lines in your face and jaw and create a balancing effect. For even more volume, try adding some waves to your hair.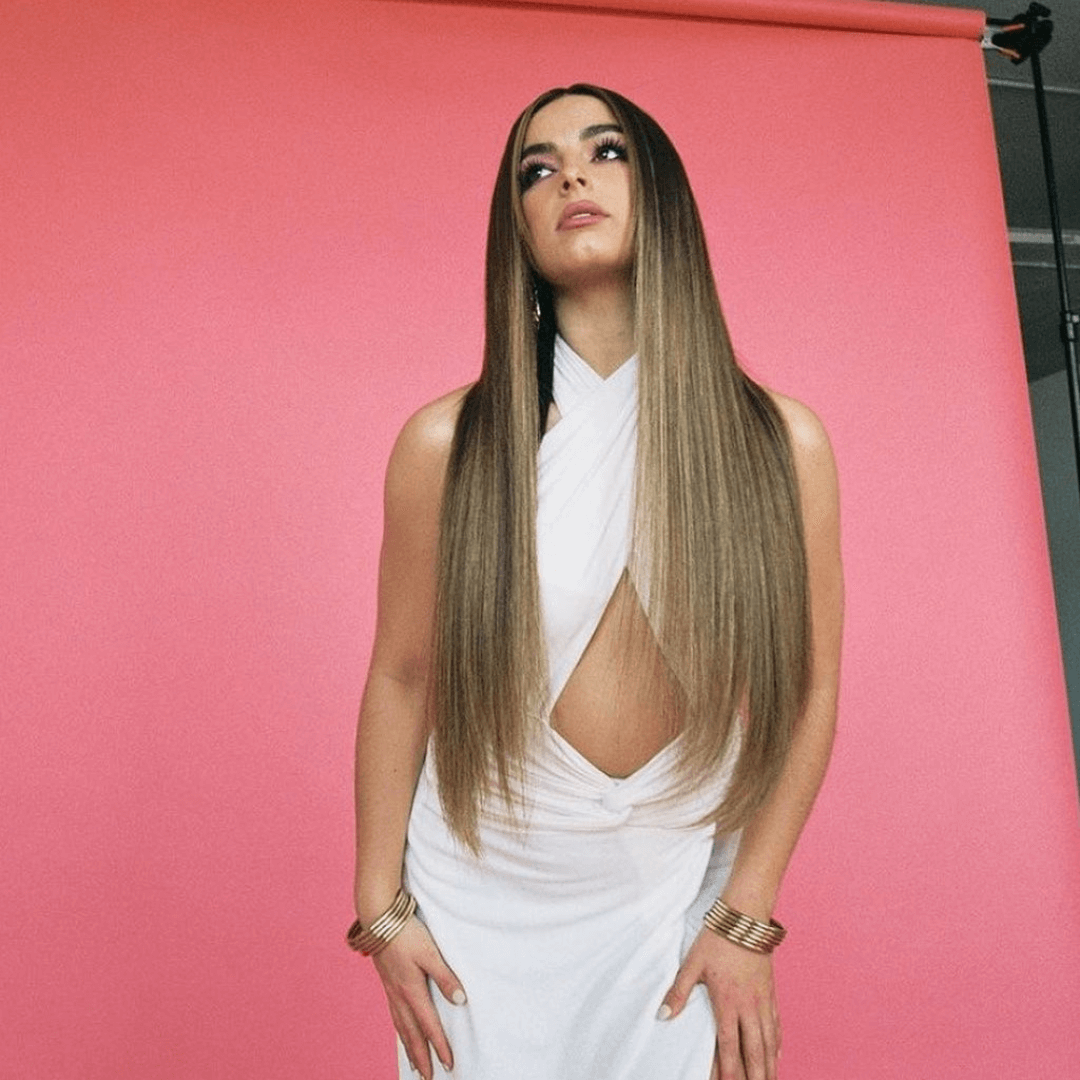 Long Side Parted Hair
This might seem like a simple suggestion, but parting your hair on the side rather than in the center can work wonders when you have a long face. A side part in any hairstyle creates an asymmetrical line to balance out a narrow face.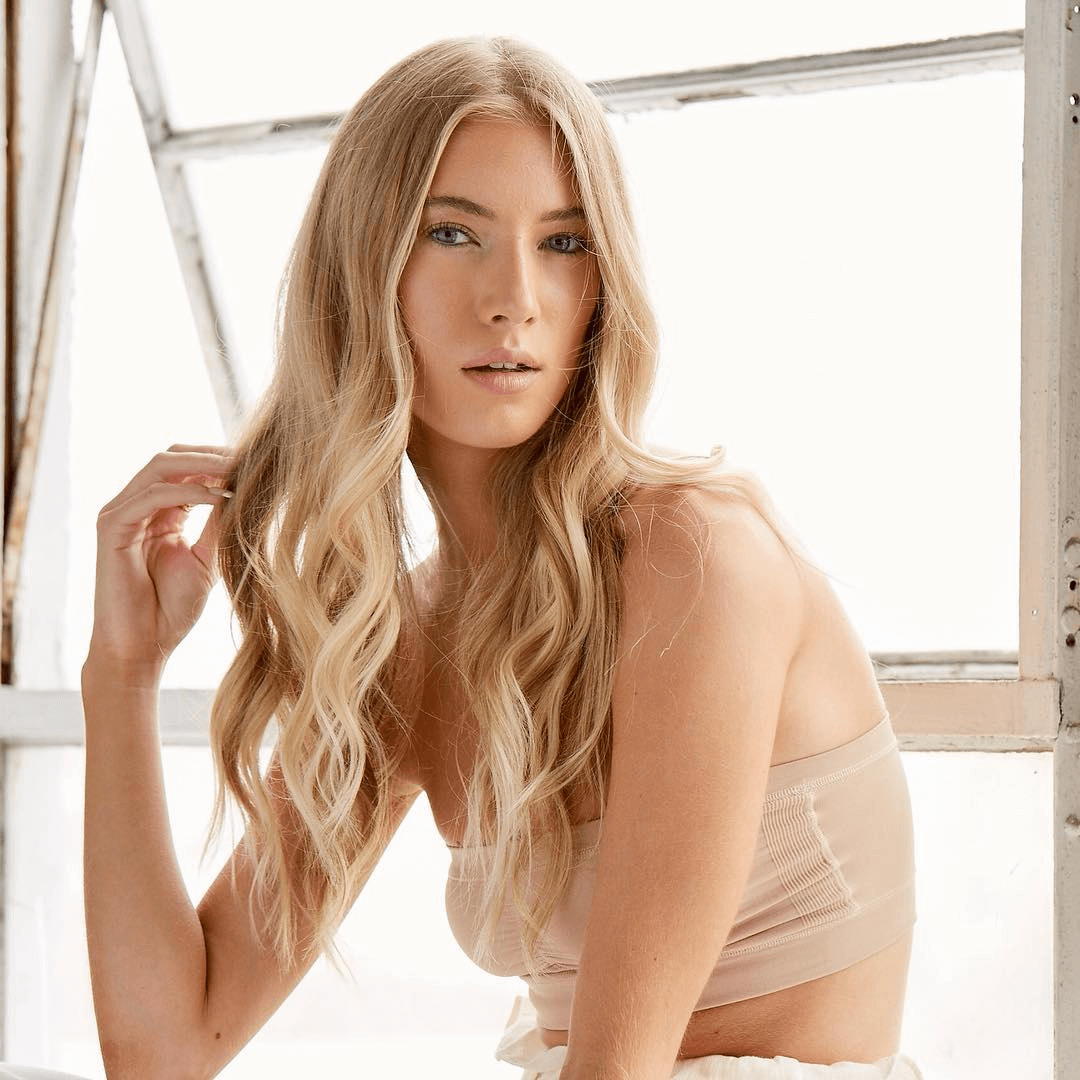 Textured Blunt Lob
This type of haircut adds lots of texture and balances out a longer face by creating more volume, especially around your jawline. Make sure to ask your stylist to add a lot of interior layers.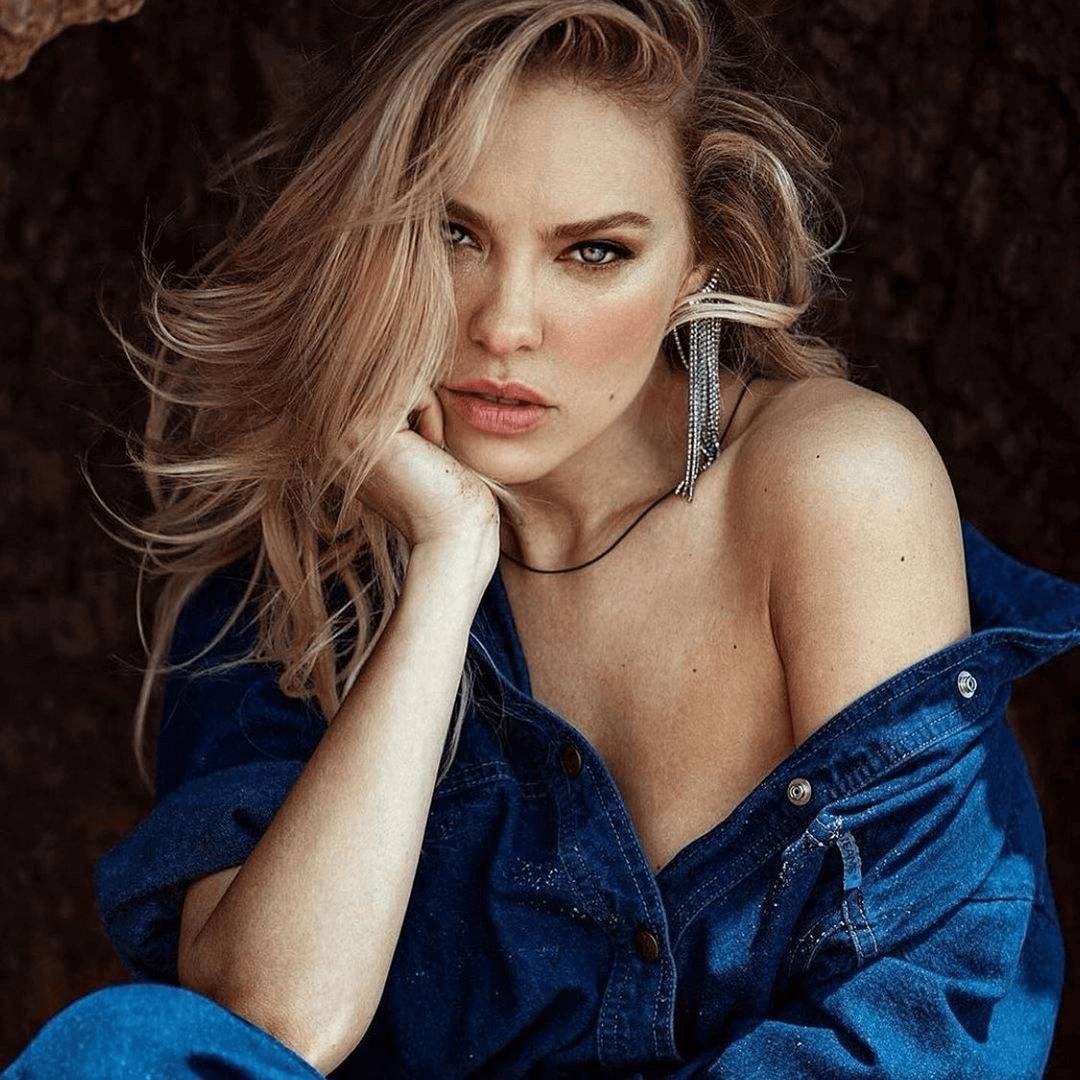 Long Feathered Hair
We love the vintage appeal of feathered hairstyles. There's a reason that this classic look keeps coming back in style. The bouncy layers will help to create the appearance of lightness and movement.
Long Hairstyles for Black Women
We're so thrilled about the number of styles available for black women who want to keep their hair long. In fact, it was hard for us to choose just a few favorites to show you. Check out these gorgeous long hairstyles that will help keep your hair healthy.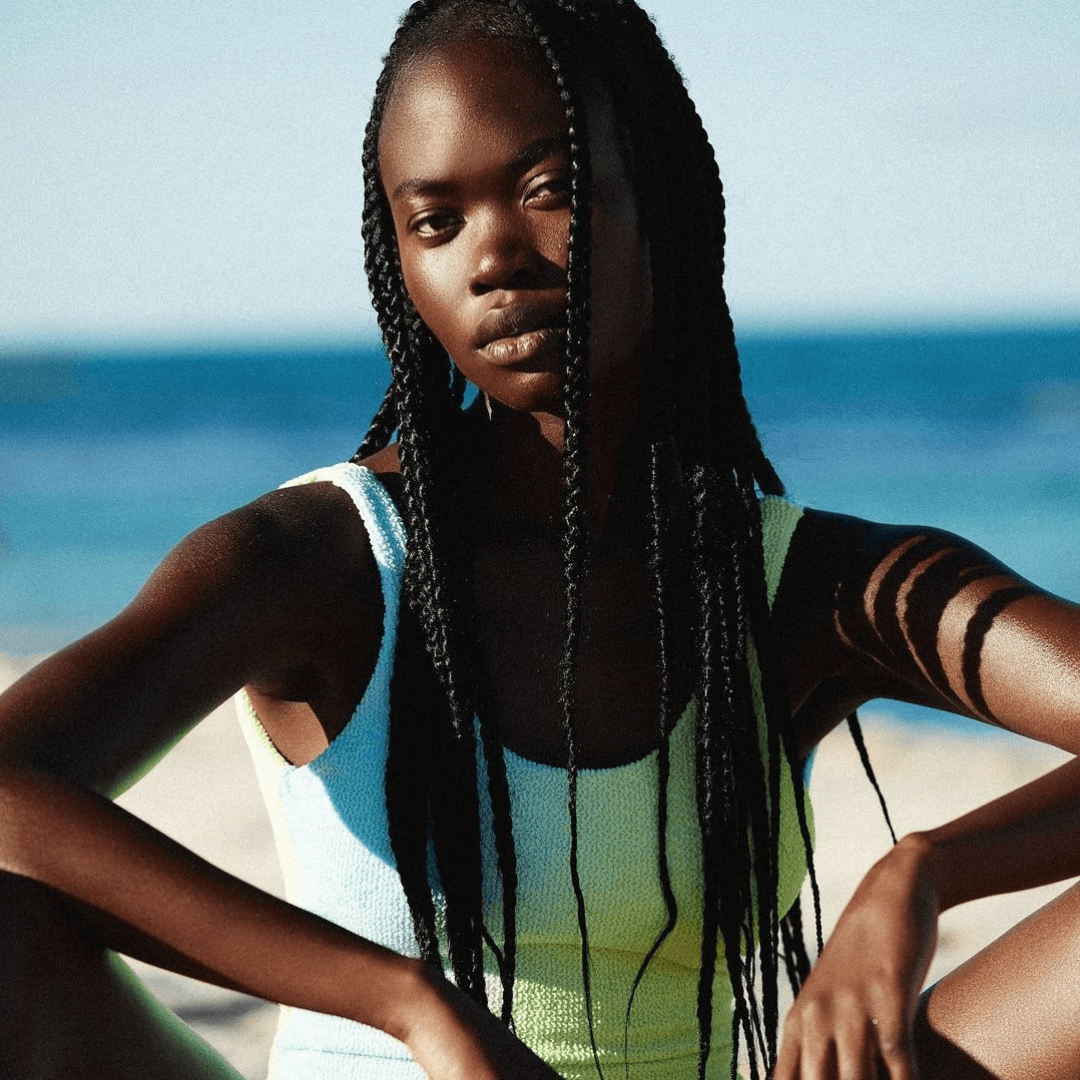 Long Crochet Braids
These braids are usually made by creating cornrows, then braiding in extensions with a crochet hook. They're very versatile and usually take less time to install overall. Also, they look fantastic, don't they?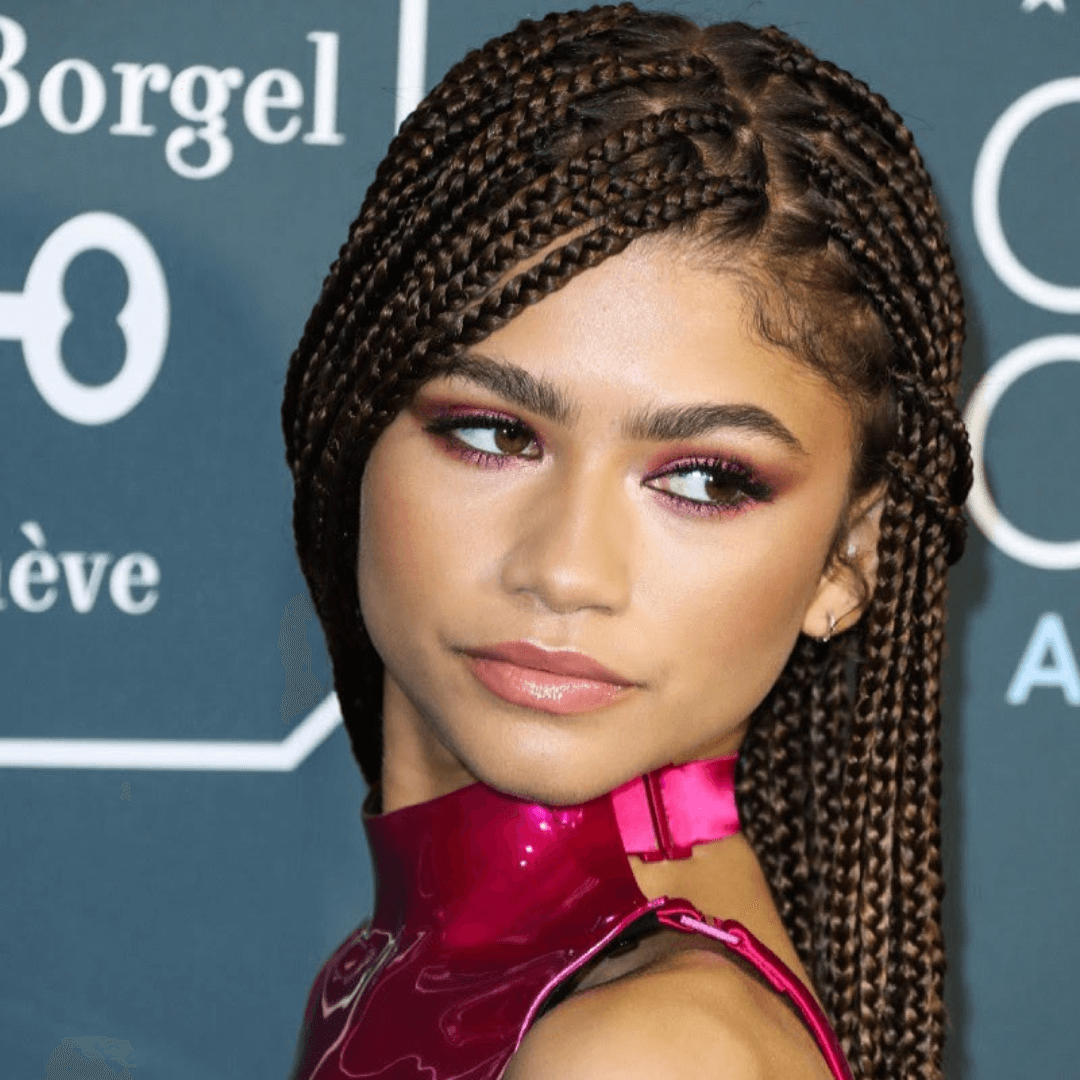 Long Box Braids
To accomplish this style, your hairstylist will divide your hair into square sections before starting the braiding process. Although this will take a bit longer than some other braided hairstyles, this protective style tends to last a long time.
Pineapple Hair
Although this hairstyle started as a way to protect healthy hair while sleeping, it also looks great as an updo on women with longer hair. It's formed from one or two very high ponytails to show off the hair's volume.
Curly Lob
You can achieve this look with a weave, or you can use a large-barrel curling wand on your hair if the natural texture doesn't curly too tightly already. Some women also braid their lobbed hair overnight to create this texture.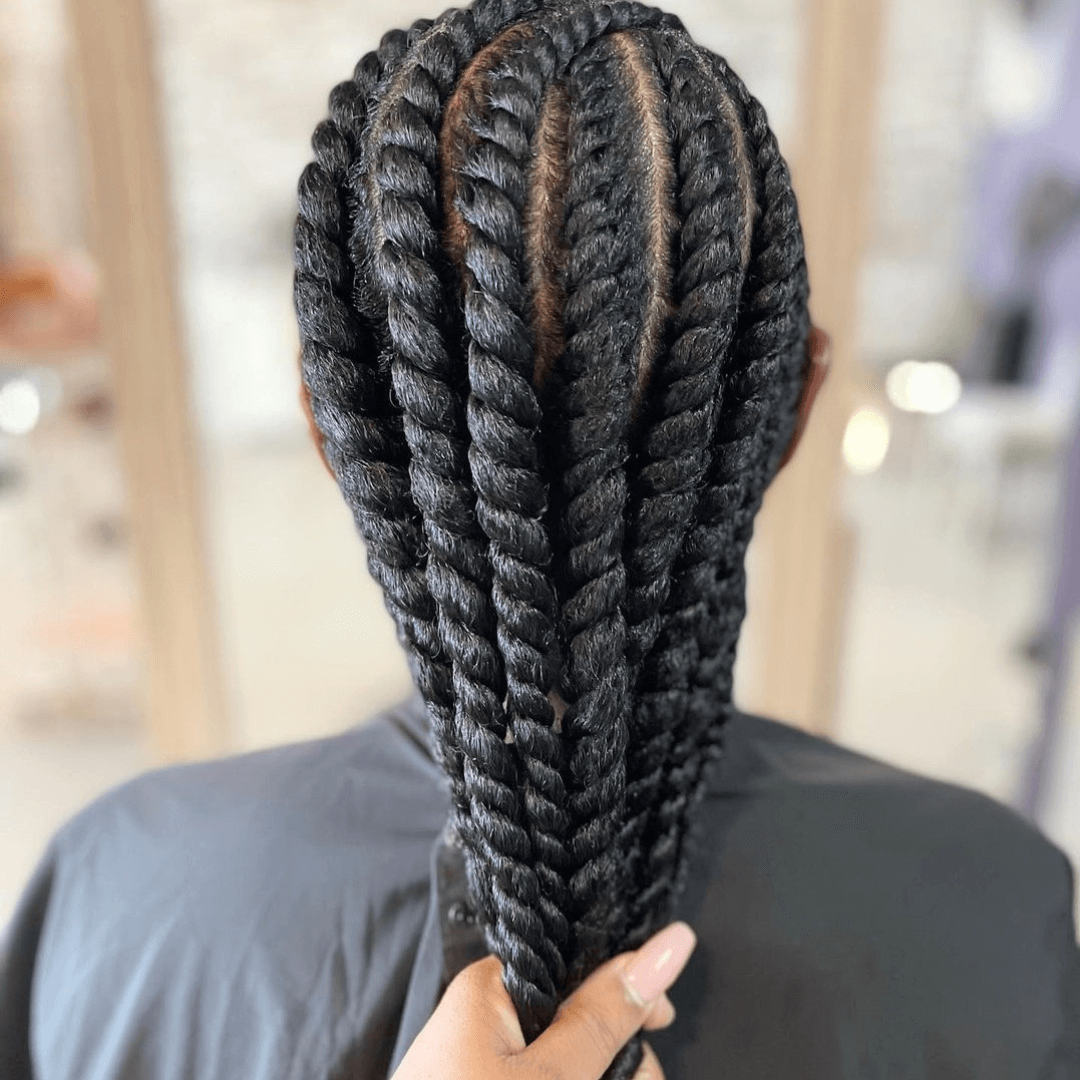 Long Marley Twists
This protective style is relatively lower-maintenance and tends to put less pressure on the scalp than some braids do because of the synthetic fiber that marley hair is made from. This fiber (called kanekalon) is easy to install and isn't prone to tangling.
Conclusion
We hope that you're feeling inspired after looking through all of the options here. Just remember to keep your long hair looking great by conditioning it regularly and using hair masks to avoid split ends- hair care is essential for long, shiny locks.
There are so many amazing long hairstyles for women out there. If you're ready for your next hair appointment, try using Belliata- our app makes is super easy to find a stylist near you, read reviews, check out their prices and book appointments all in one place.
Citations
Hairstyle as an adaptive means of displaying phenotypic quality
https://link.springer.com/article/10.10
A layered wisp model for simulating interactions inside long hair
https://link.springer.com/chapter/10.1007/978-3-7091-6240-8_13
A thin shell volume for modeling human hair
https://ieeexplore.ieee.org/abstract/document/889055/