Most Popular Short Hairstyles for Women for 2023
Posted on May 30, 2023
Short hairstyles for women have always been trendy, and there's a good reason for this. Shorter hair is often low maintenance, and there are lots of short haircuts for every face shape.
What You Will Learn
We'll look at various short hair styles for women with different hair textures, face shapes and ages. We'll also discuss styling short hair and how to choose the right short hairdos for you.
Jump to the Section You Like
Short Hairstyles for Women
If you're trying out a short hairstyle for the first time, it can seem like a drastic change. That said, there are a lot of ways to wear short hair, and finding the right haircut doesn't have to be difficult. Here are some of our favorite short haircuts for women that are sure to turn heads.
Choppy Bob
This is a twist on a normal length bob, including choppy layers. By adding layers to this classic style, you create the illusion of more length and volume while keeping hair short and easy to style- and it looks great, too.
Pixie Haircut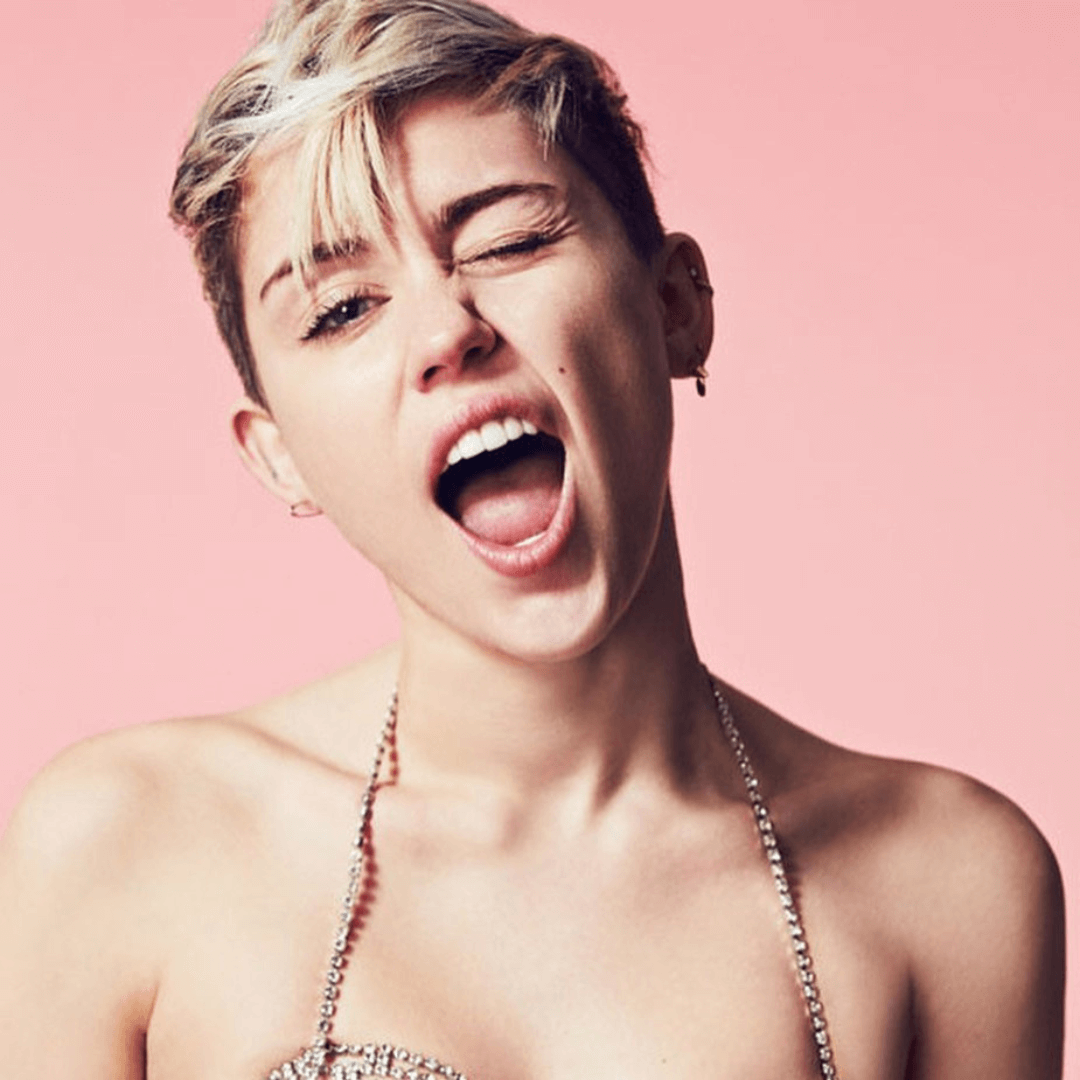 No matter what your hair's natural texture is, you can probably get some version of this short hairstyle. Pixie cuts are flattering to a variety of face shapes, and if you have a wider face, you can sweep the top up for an edgy style that adds more length.
Short Bob
The short bob is a lot like a classic bob, but cut above chin length (or even shorter) and often angled to swoop down towards the jawline. This can work for almost any hair type and is one of the best short hairstyles to wear with bangs.
Shaggy Short Curls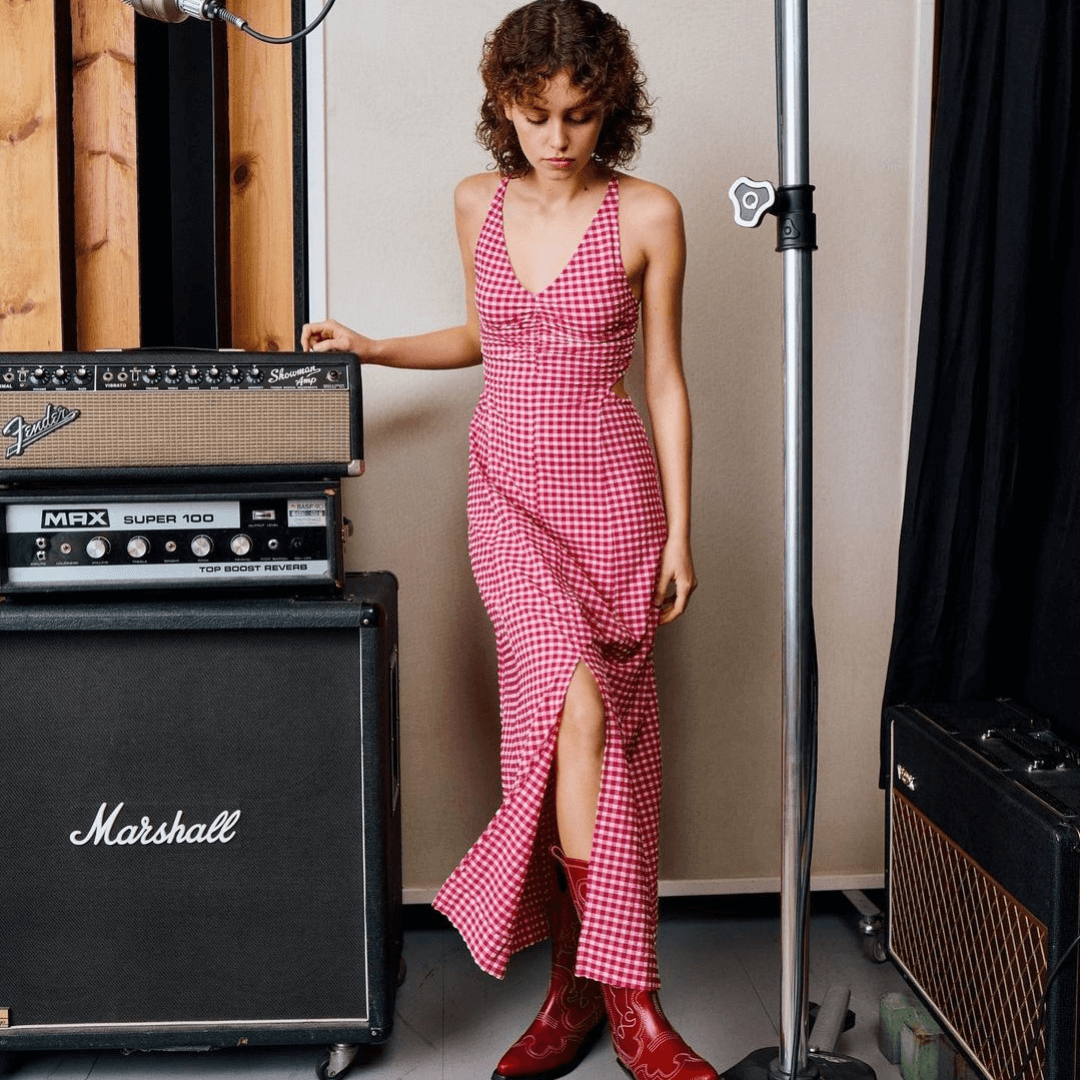 Curly short hairstyles for women are becoming trendy again, and this is a great way to show off your curly locks. Shaggy, short haircuts are especially flattering for women with round faces, and this cropped cut is a flattering, playful way to wear your natural curls.
Blunt Short Hair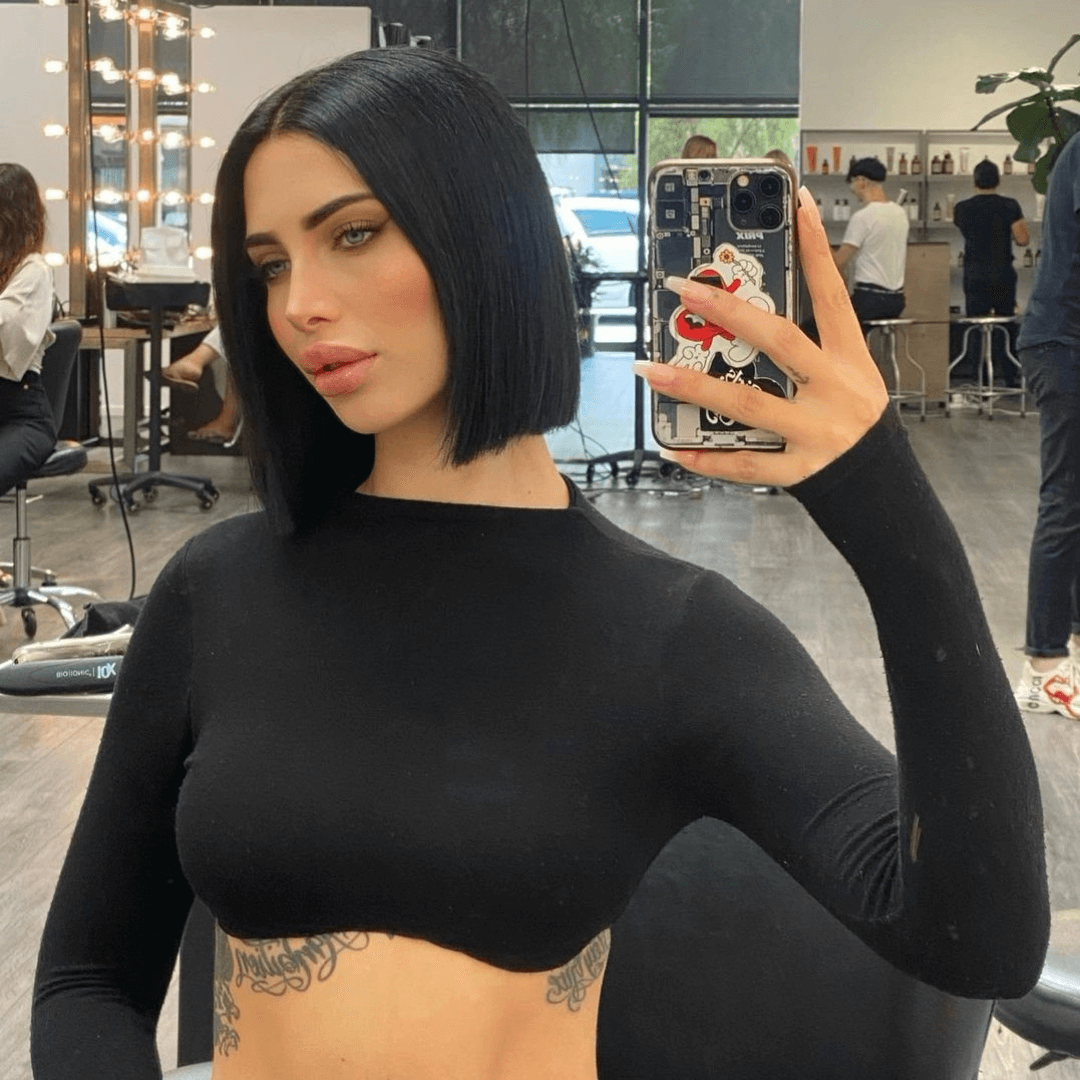 We like this style with blunt bangs, but you can wear it as a blunt bob without bangs, too. This style works best with naturally straight hair and is one of those cute short hairstyles for women that's super easy to care for and maintain.
Do not miss our post on bridal hair styles.
Short Hairstyles for Black Women
Whether you have naturally curly hair, have it straightened or get it styled into loose waves, you're probably interested in trying out some different short haircuts. Here are some awesome short haircuts for black women.
Fauxhawk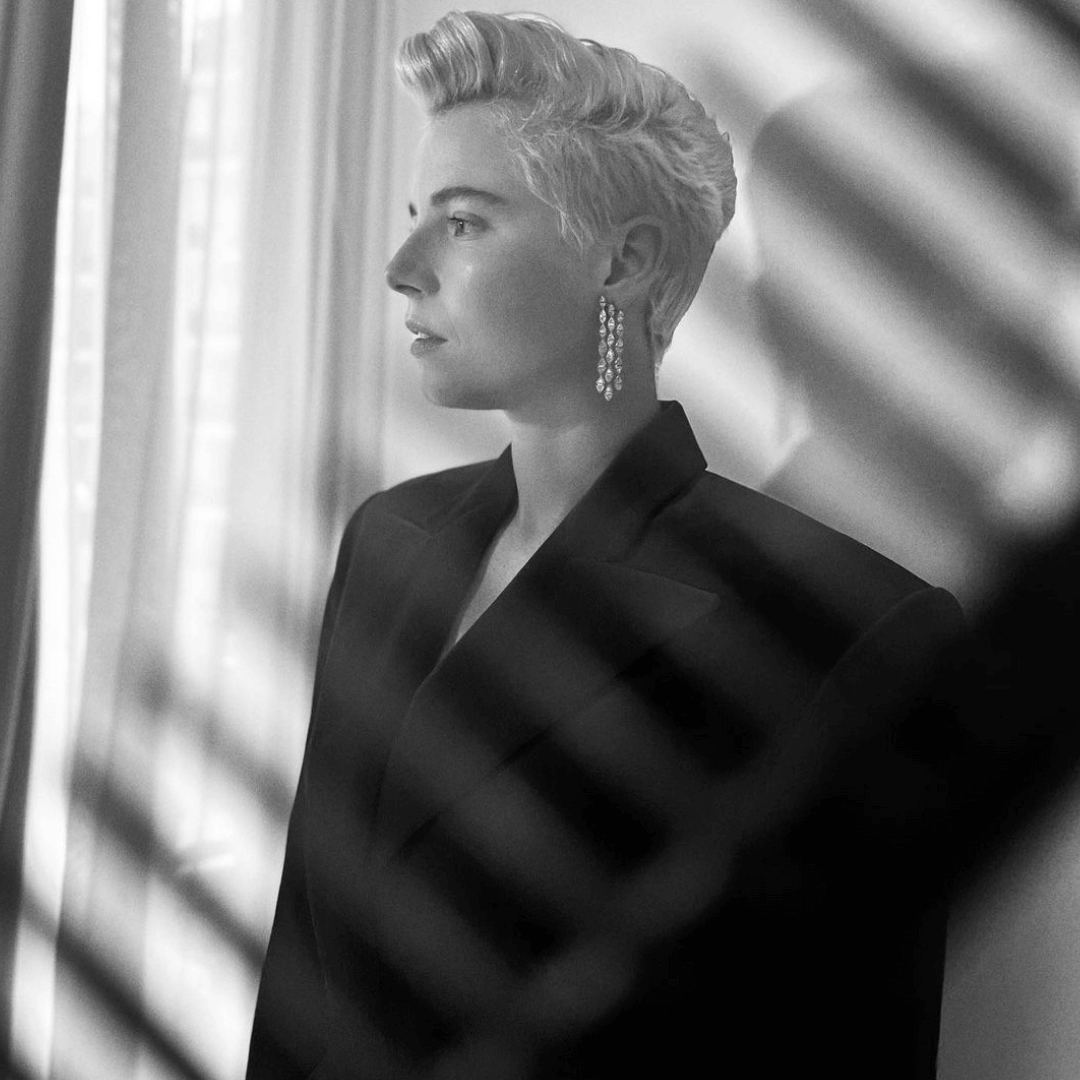 The shaved sides and added volume on top make this a fun and flattering option for younger women. This is also one of the best short haircuts to have if you want to change your hair color to something bright and exciting.
Curly Pixie Haircut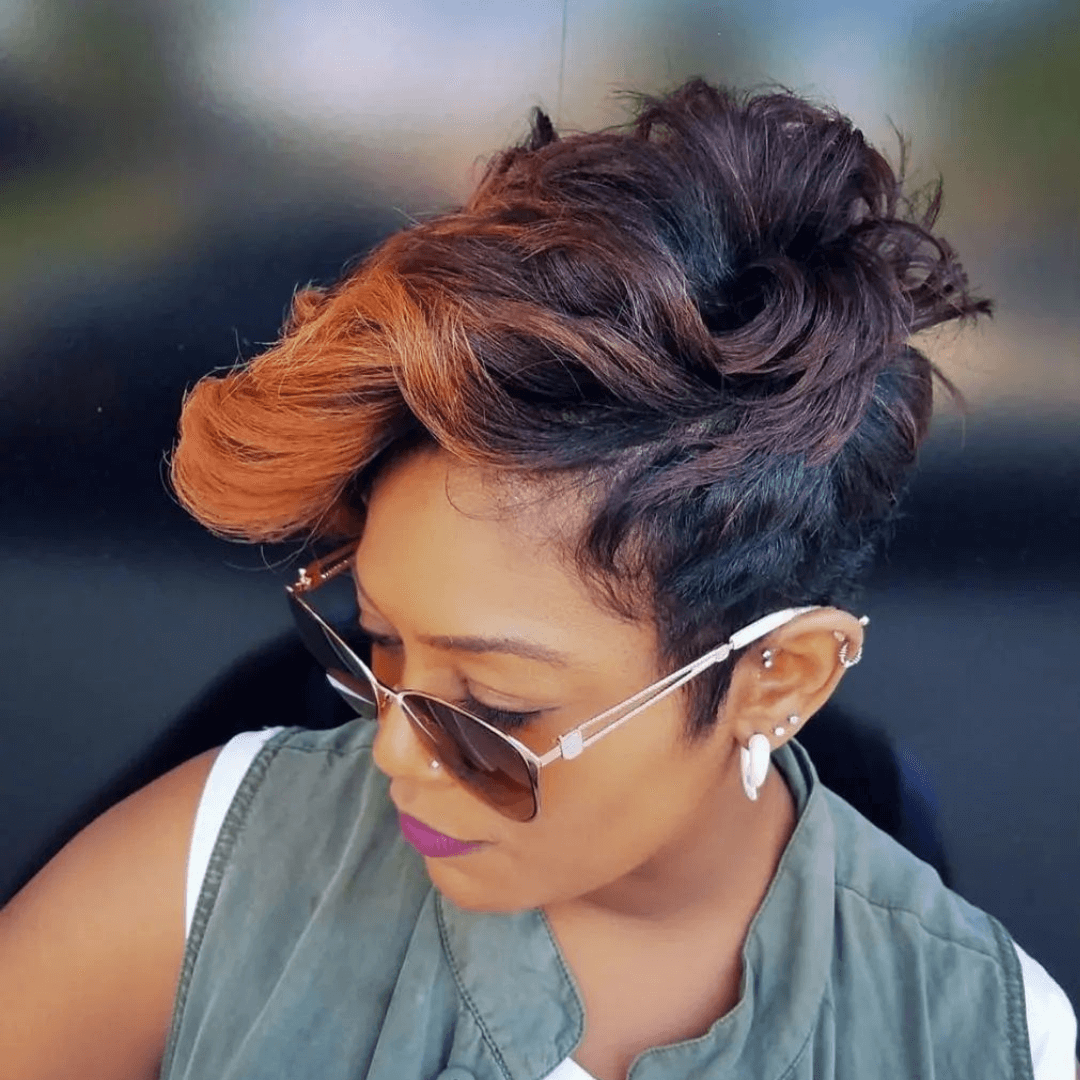 This is one of the best short haircuts for women with a natural hair texture that's curly, like a 3A or 3B. You'll only need a few products to keep the curly looking defined, and this pixie cut is easy to style.
Tapered Haircut
This short crop is an excellent style for natural hair and is relatively low maintenance. Both younger and older women look great with a tapered cut, and it's flattering to a variety of facial features.
Short Bob With Side Bangs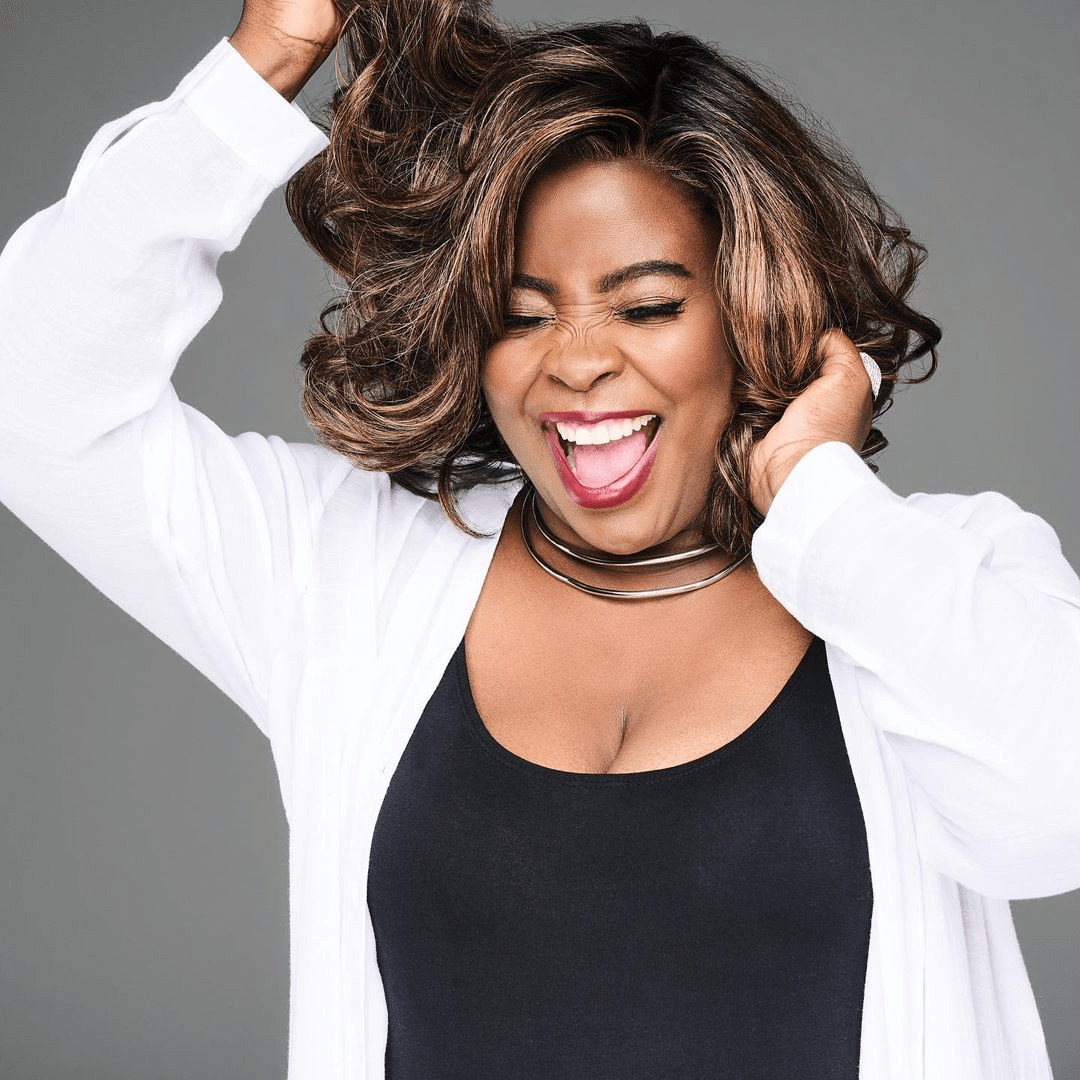 If you prefer straight or wavy hair, this short bob with side swept bangs is a great option. It's especially flattering if you have a round or oval face shape. We love the way that this short hairstyle creates a smooth and elegant silhouette.
Short Twists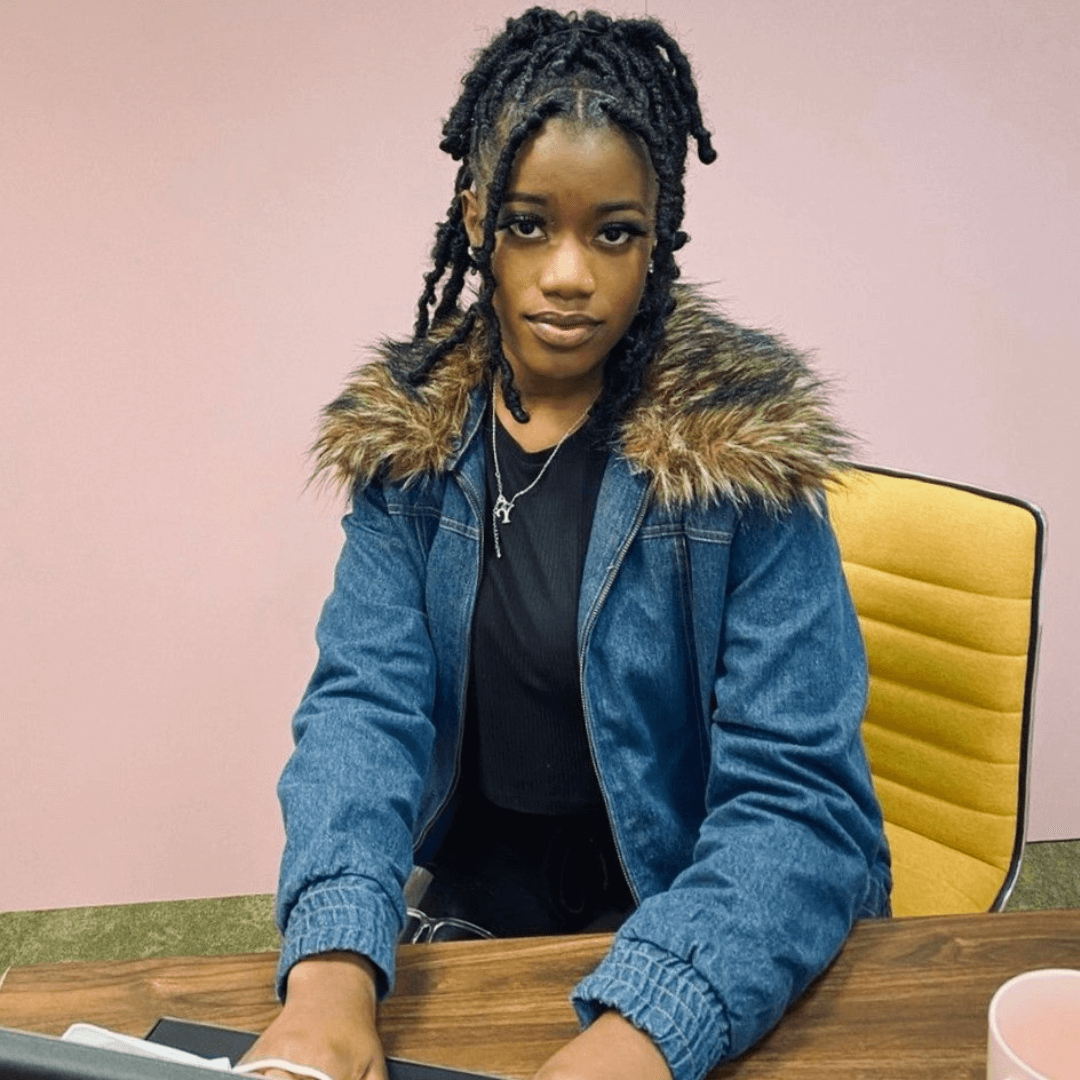 This is an awesome short hairstyle for black women, and we're so happy to see the increased attention that twists and other protective styles are getting in the beauty industry. This beautiful hairstyle also aids in hair growth by keeping moisture in and preventing breakage.
Short Hairstyles for Women Over 60
There are a lot of short haircuts for older women that are both gorgeous and practical. Whether you're looking for hairstyles to make you look younger or you're eager to celebrate your gray hair and show it off.
Choppy Layers
This short hairstyle is an up to date version of the 1980's classic. You can add face-framing layers to longer hair to texturize it or you can volumize fine hair by layering it and shaping it with a round brush.
Soft Pixie Cut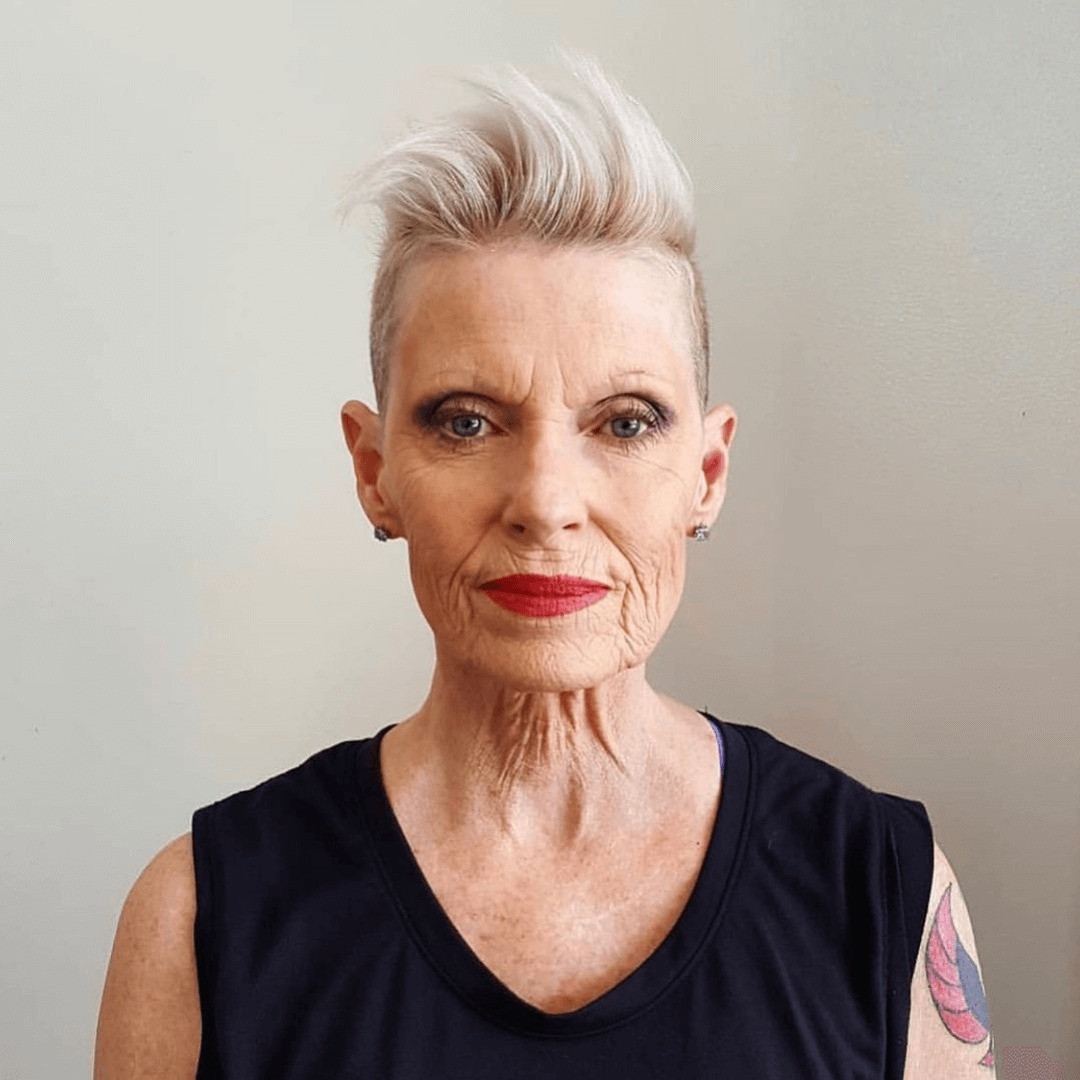 This is a wonderful short hairstyle for women of any age- the piecey texture and modern silhouette make it easy to style and very flattering for any face shape. If you're looking for short hairstyles for women over 60, but you still want to look youthful, consider trying it out.
Side Swept Bangs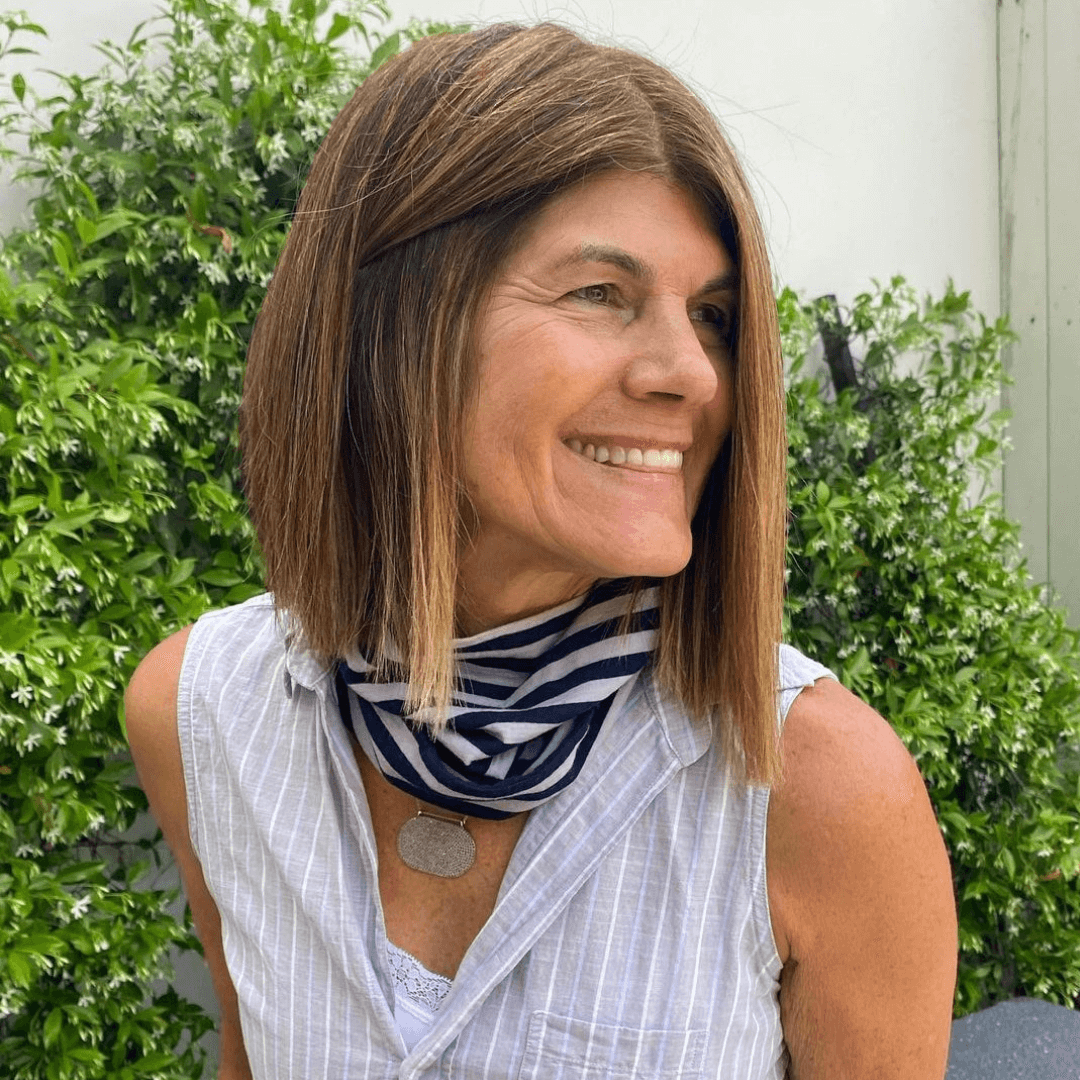 These bangs look wonderful with a chin-length or medium-length bob, and are especially flattering for older women with fine or thinning hair. Often, your hair will actually be much thicker if you change the way that you part it.
Stacked Bob
This is one of the best short hairstyles for women over 60 with glasses. You can wear this bob with wispy bangs, or skip the bangs altogether. The added volume in this short haircut frames your face and braws attention to your best facial features.
Shaggy Wolf Cut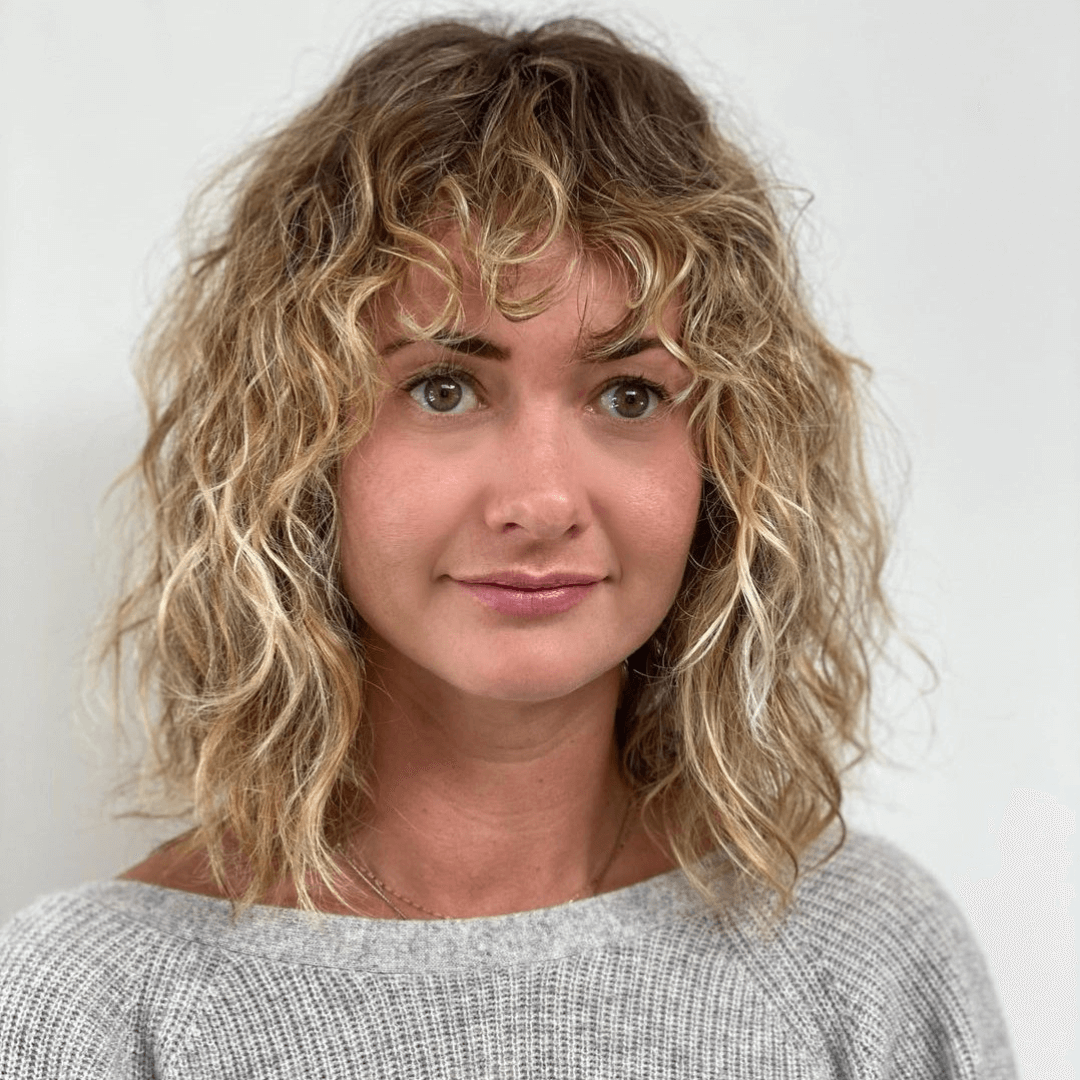 If you're looking for short hairstyles for women over 60 with fine hair, then you might want to consider this bold yet feminine cut. A wolf cut is usually chin length or slightly longer, and only needs a small amount of product to style.
Short Hairstyles for Women Over 50
Finding the right short haircut if you're in your 50's isn't as hard as it used to be. There are so many trendy short hairstyles for older women, and a woman in her 50's has even more options- after all, 50 isn't even "old", is it? Here's a list of short female hairstyles to help inspire you.
Spiky Pixie Cut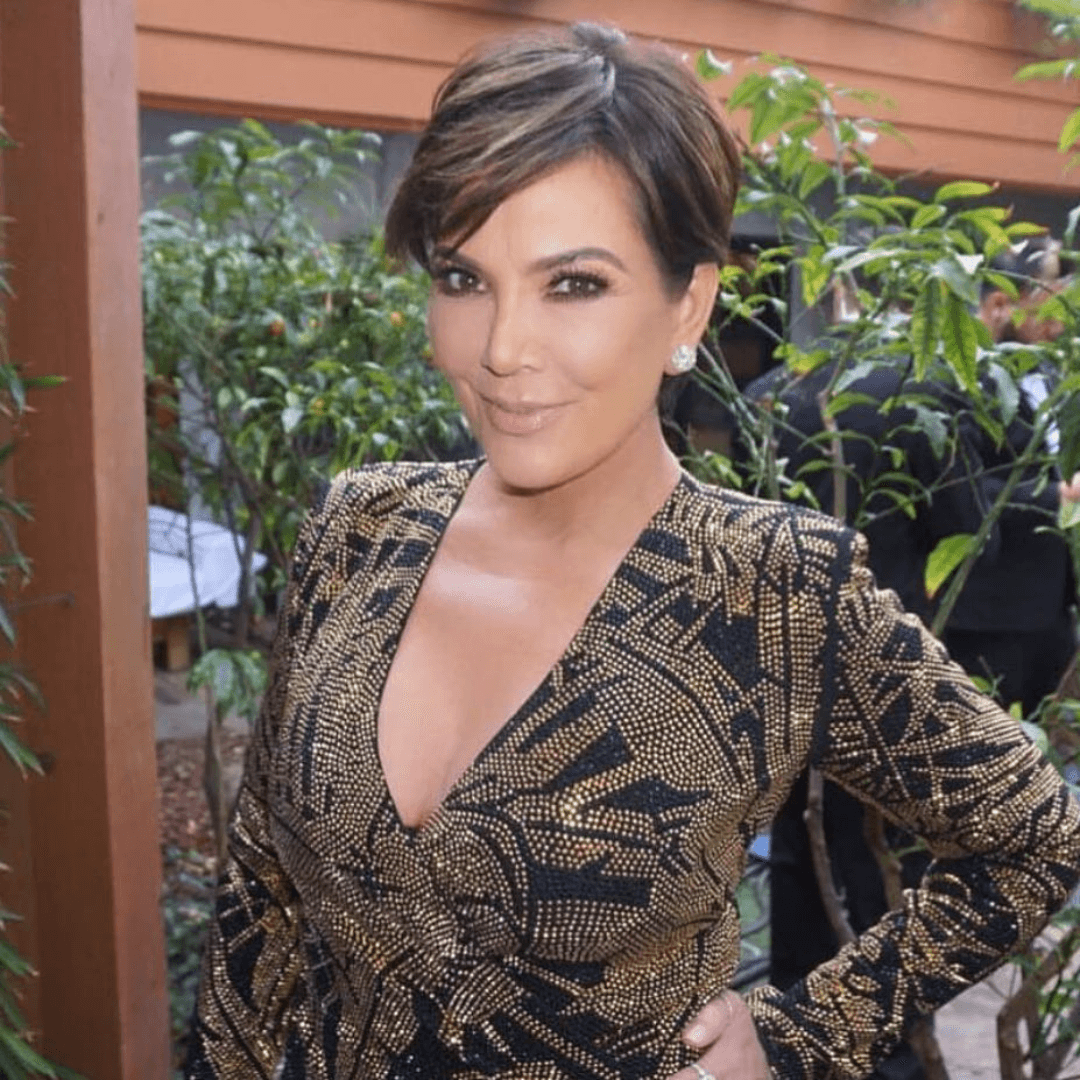 This is among the most popular very short hairstyles for women with graying hair- actually, it looks fantastic no matter what your hair color is. You won't need a blow dryer to style it most of the time, and this short haircut is both sexy and comfortable.
Lixie Cut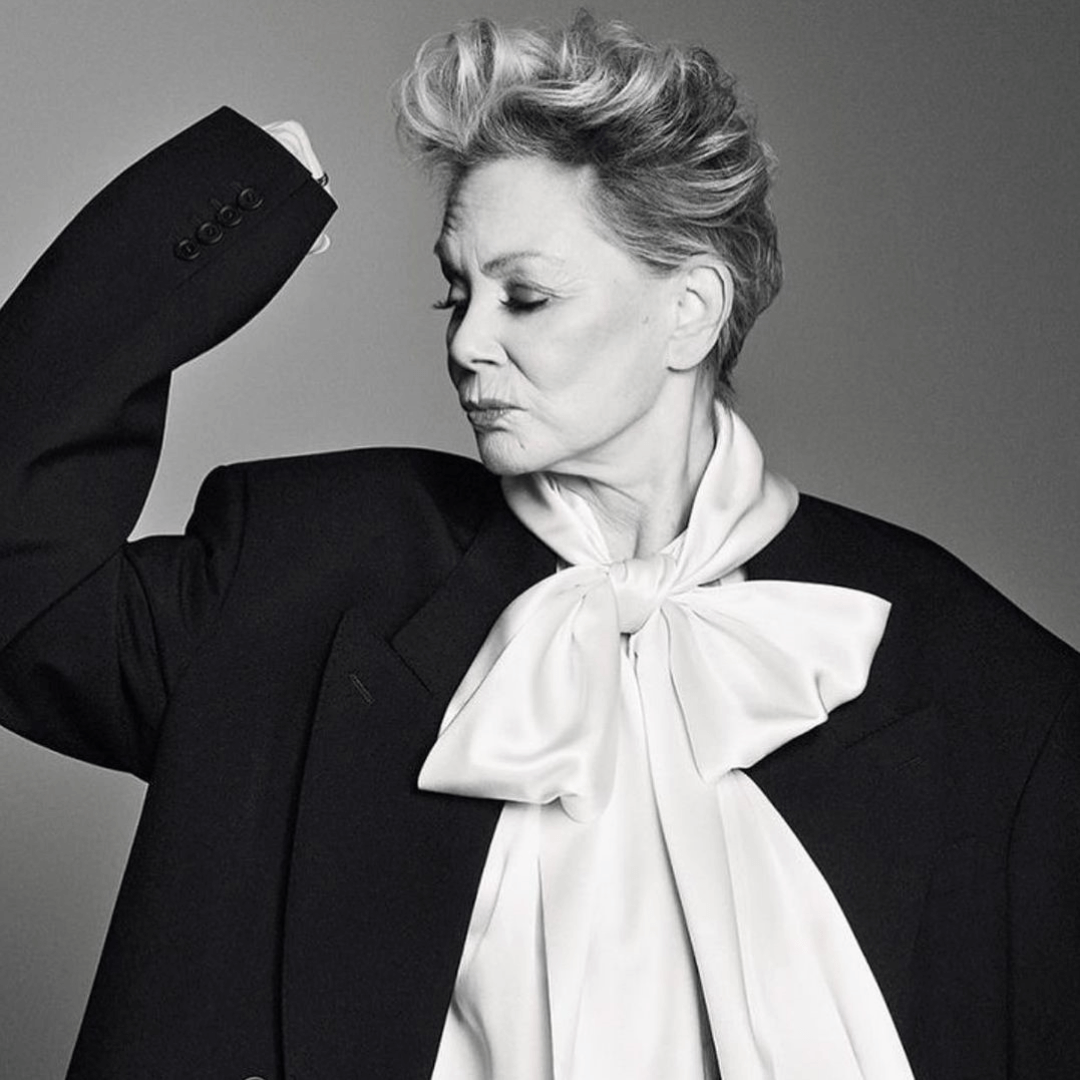 This is essentially a long pixie cut, and is a great compromise if you're looking for something more conservative and mature. It's also a good option if you used to have long hair and aren't ready to commit to a very short haircut, but want a change.
Round Pixie Bob with Bangs
This is a short hairstyle that looks great on anyone with a round face and is among our favorite short bob hairstyles for women. Eyebrow-skimming bangs can help hide fine lines, and you can easily grow this out into a long bob later if you want a change.
Tousled Bob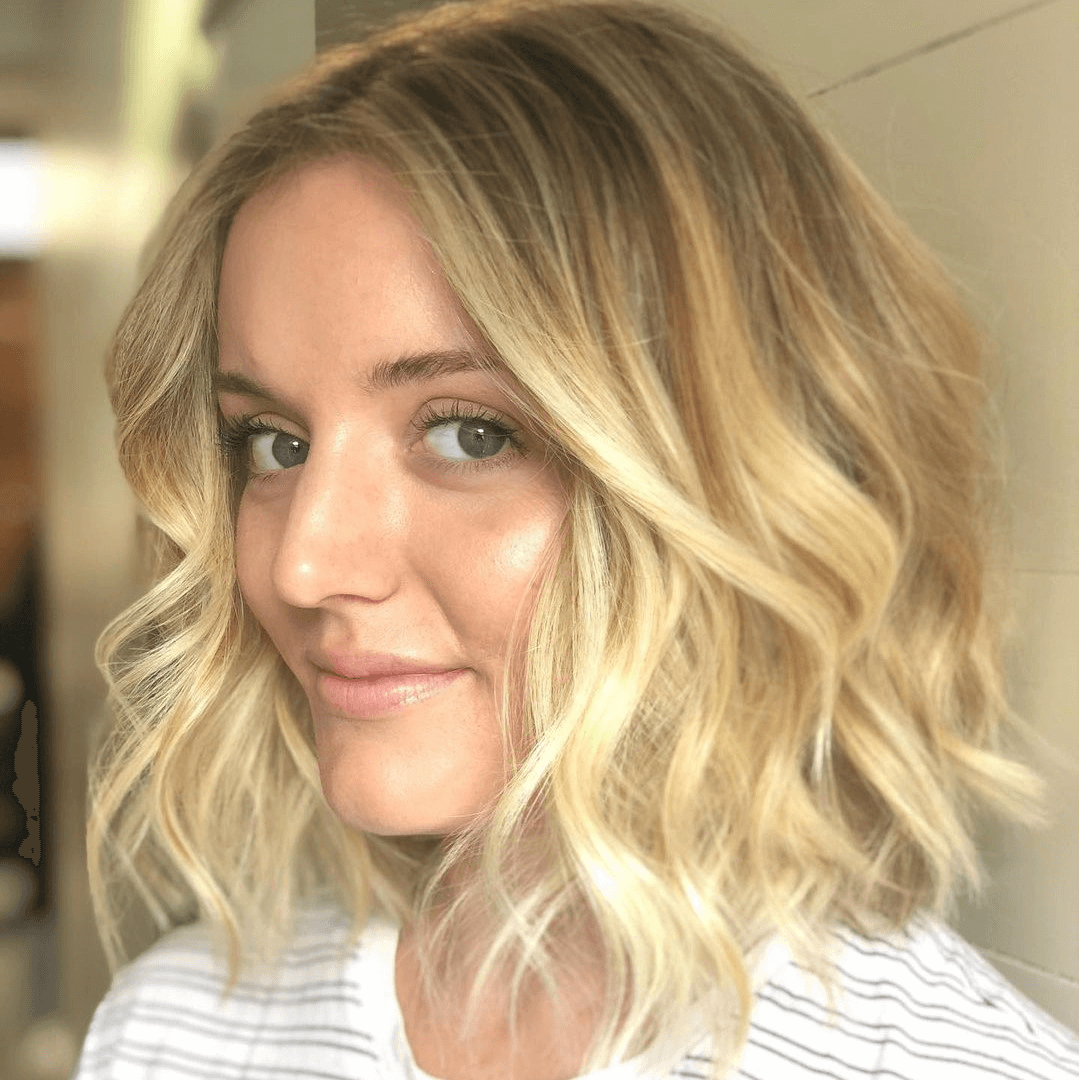 If you're looking for something a bit youthful but classic, why not try a tousled short hairstyle? This looks better than a blunt bob on long or oval shaped faces, and the texture of this short hairstyle draws attention away from jowls or lines.
Swept Back Waves
If you have fine lines or wrinkles, try a swept-back style with wavy hair. This type of short haircut will flatter your face by drawing the eye away from downward lines and calling attention to your beautiful features.
Short Hairstyles for Thin Hair for Women
Not everyone is blessed with thick hair. Maybe you're one of the many women out there looking for a short haircut that works well with thin or fine hair. Here are some suggestions.
Crown Layers
Adding layers to a short hairstyle is a classic technique to help increase volume, and crown layers are one of the best short hairstyles for women with thin hair. You can style this with a rounded brush to add body easily, or you can let it fall naturally.
Finger Waves
This is one of the most gorgeous short wavy hairstyles for women, and you won't need bobby pins to keep these defined waves in place- they're actually easier to style if your hair is thinner. If you're feeling adventurous, try this short hairstyle with a bright, bold hair color.
Curtain Bangs
You can pair these bands with choppy layers for added texture, or add them to a smooth short hairstyle for more volume. You won't need thick hair to create bangs like this, and they'll create the illusion that your hair is thicker than it is.
Bowl Cut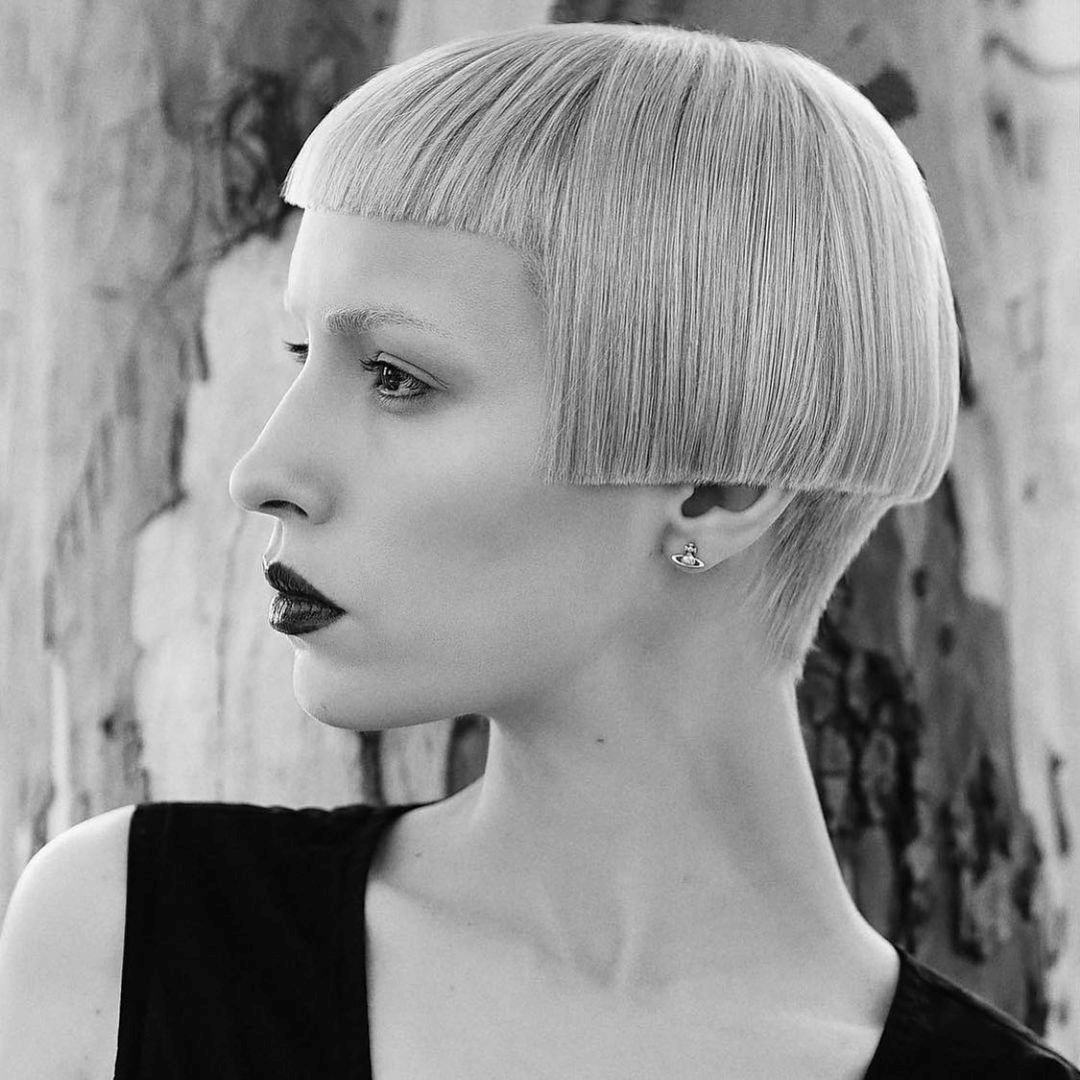 This is a classic short hairstyle that's making a comeback now. Just like finger waves, this is another short haircut that works best with thinner hair. If you want short hair but aren't ready for a pixie cut, this is also an excellent way to experiment.
Buzz Cut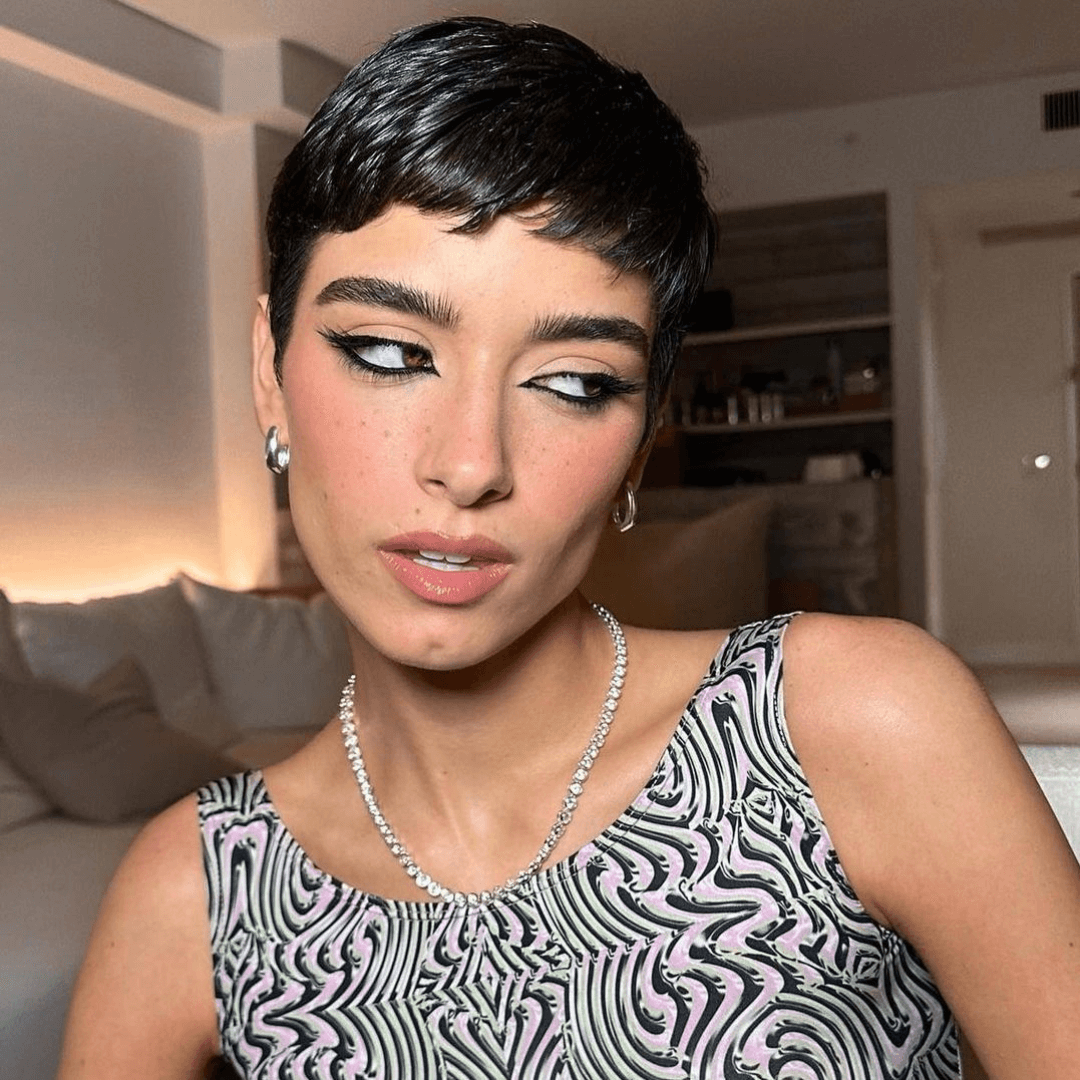 This is one short haircut that looks great on women with all kinds of hair types and textures. Many women with short hair think about trying a buzz cut, but never do. We wish that more people did, because it looks incredible.
Medium Short Hairstyles for Women
Getting a medium short hairstyle is a wonderful way to experiment with a new length without making too drastic of a change. So, what are some good hairstyles for short hair if you don't want to cut it too short?
Medium Layers
While not technically a short haircut, these layers will help to reduce the overall length and create a more textured look. This is a good way to add personality and visual interest to a shoulder length style.
Layered Lob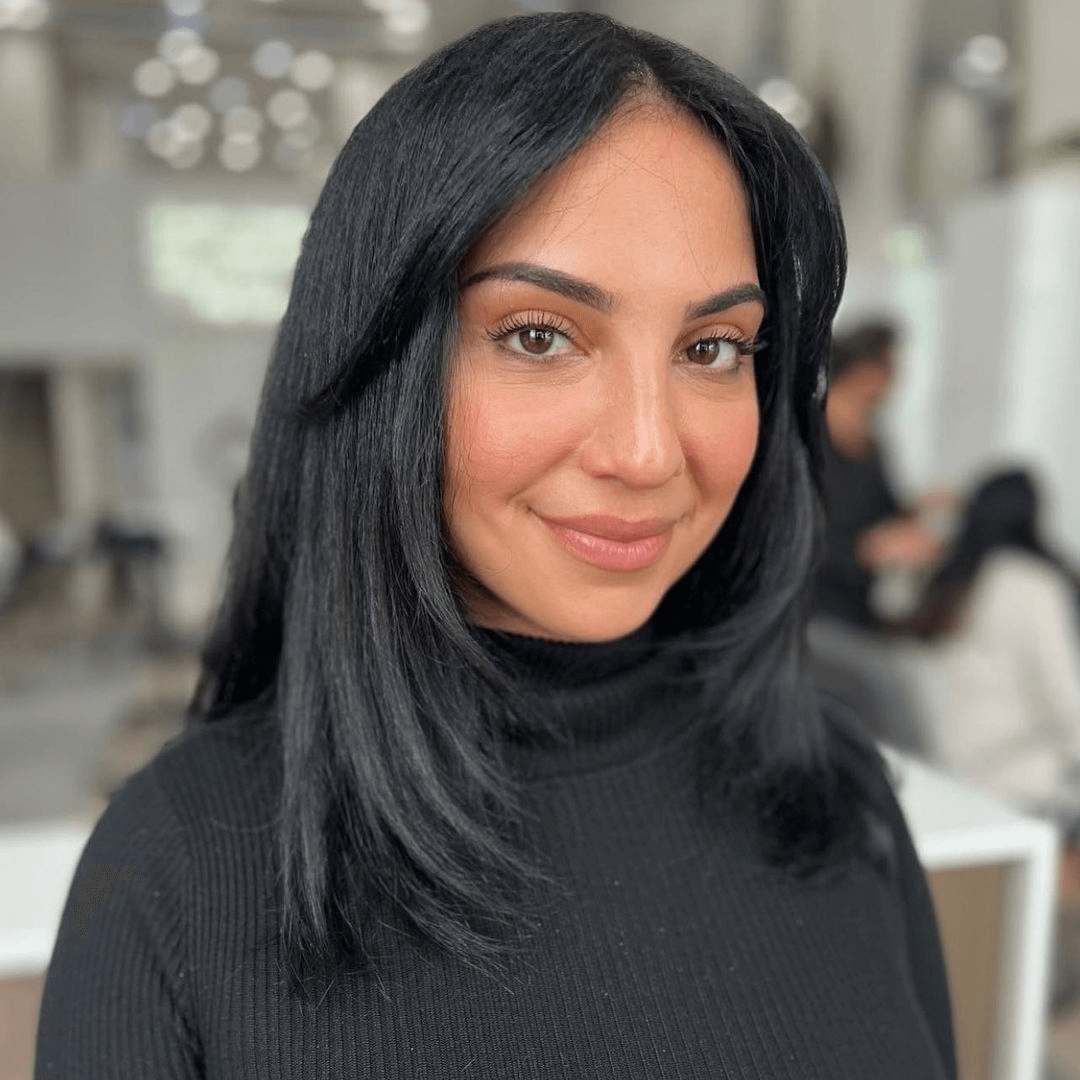 This is a shoulder length bob with piecey layers that add texture. Asking your stylist for a lob is a good idea if you want a medium-short hairstyle that will grow out well, since this doesn't require frequent trims to keep it looking great.
Mullet With Angled Layers and Blunt Bangs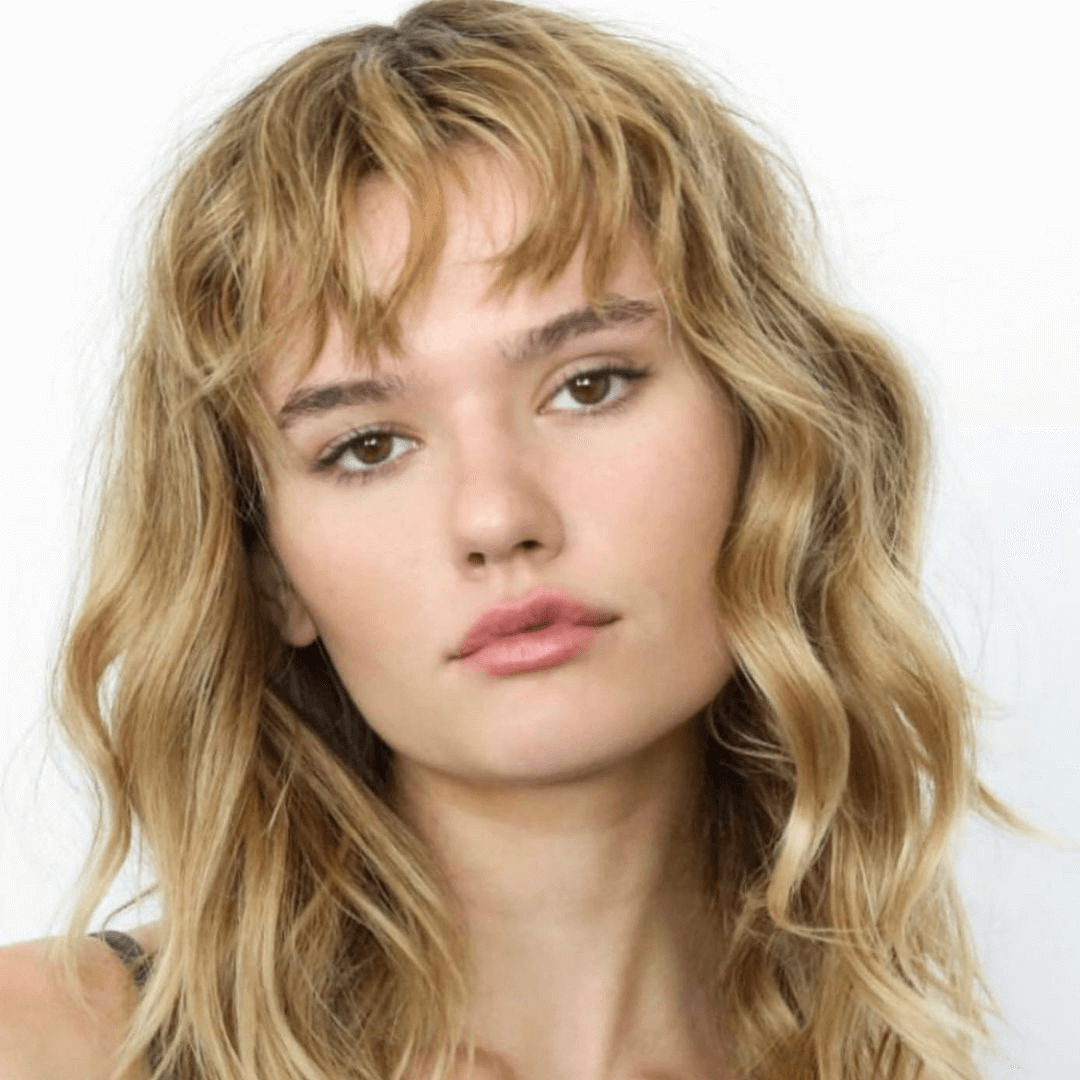 This is a fun medium-short hairstyle that's both edgy and flattering. Mullet haircuts have gotten a bad reputation in the past, but we love the way that this modern mullet looks on women. Would you be willing to give it a chance?
Shaggy Bob with Bangs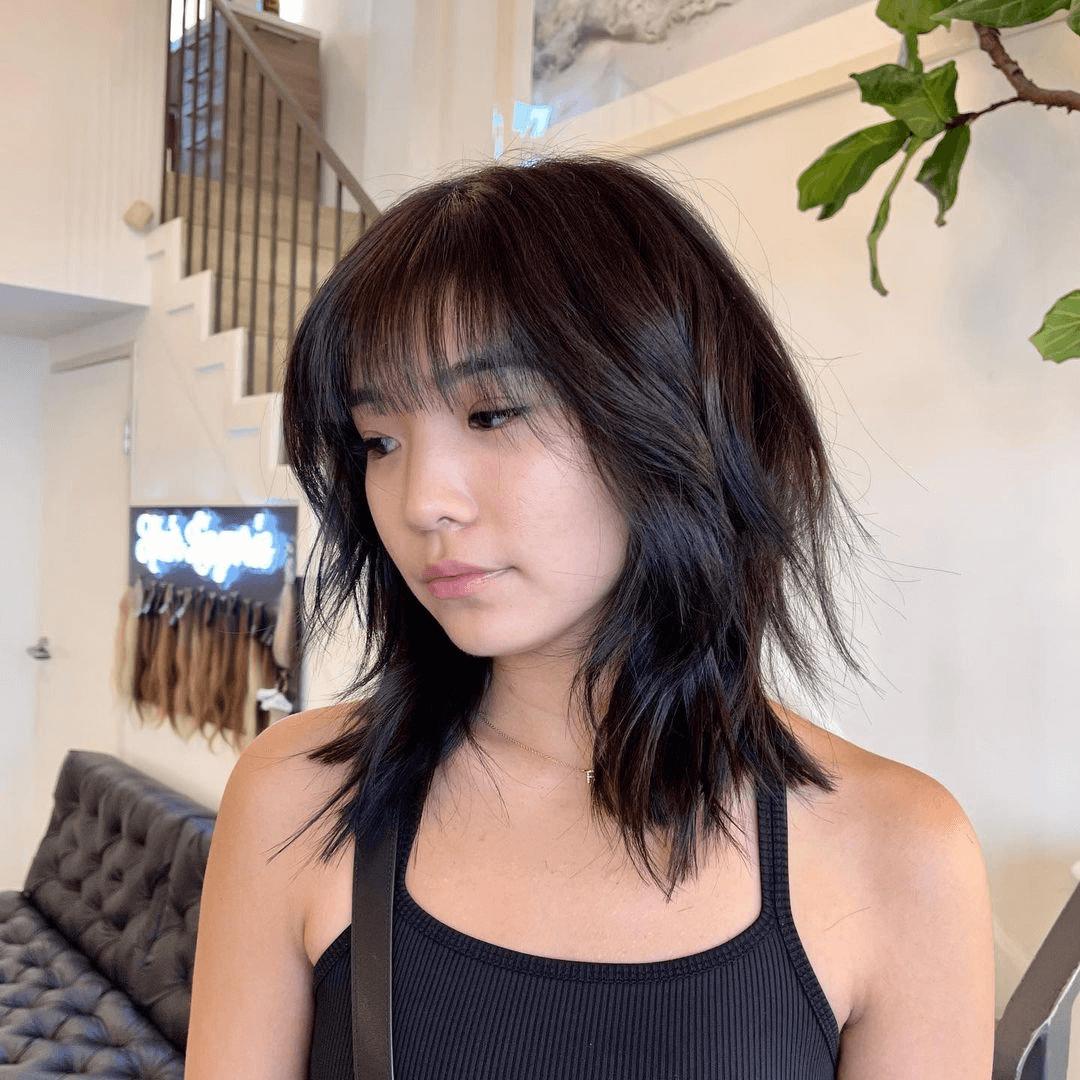 You can wear this medium-short haircut with straight or curly hair. It adds texture and is easy to style- the shaggy layers help to create movement for a fun and youthful look. Additionally, it's easy to style.
Feathery Layers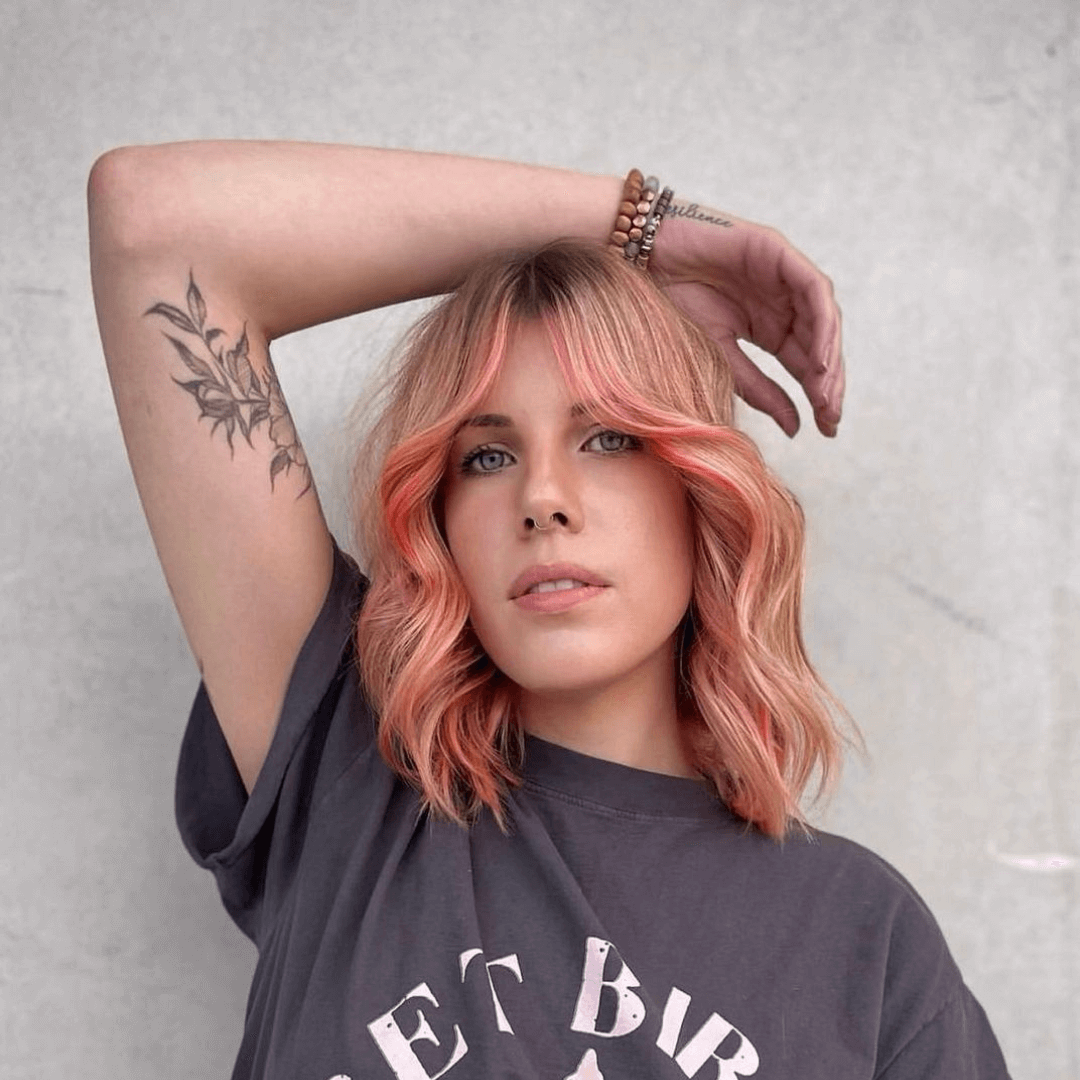 If you're still figuring out how to style short hair for women, but want to try out a short haircut, then feathery layers are a great choice. This style allows you to keep some length while still having a lot of texture to play with.
Short Hairstyles for Thick Hair
If you have thicker hair, you may be worried about finding a short style that works for you. Here are a few different options if your hair's texture is on the thicker side.
Angled Wedge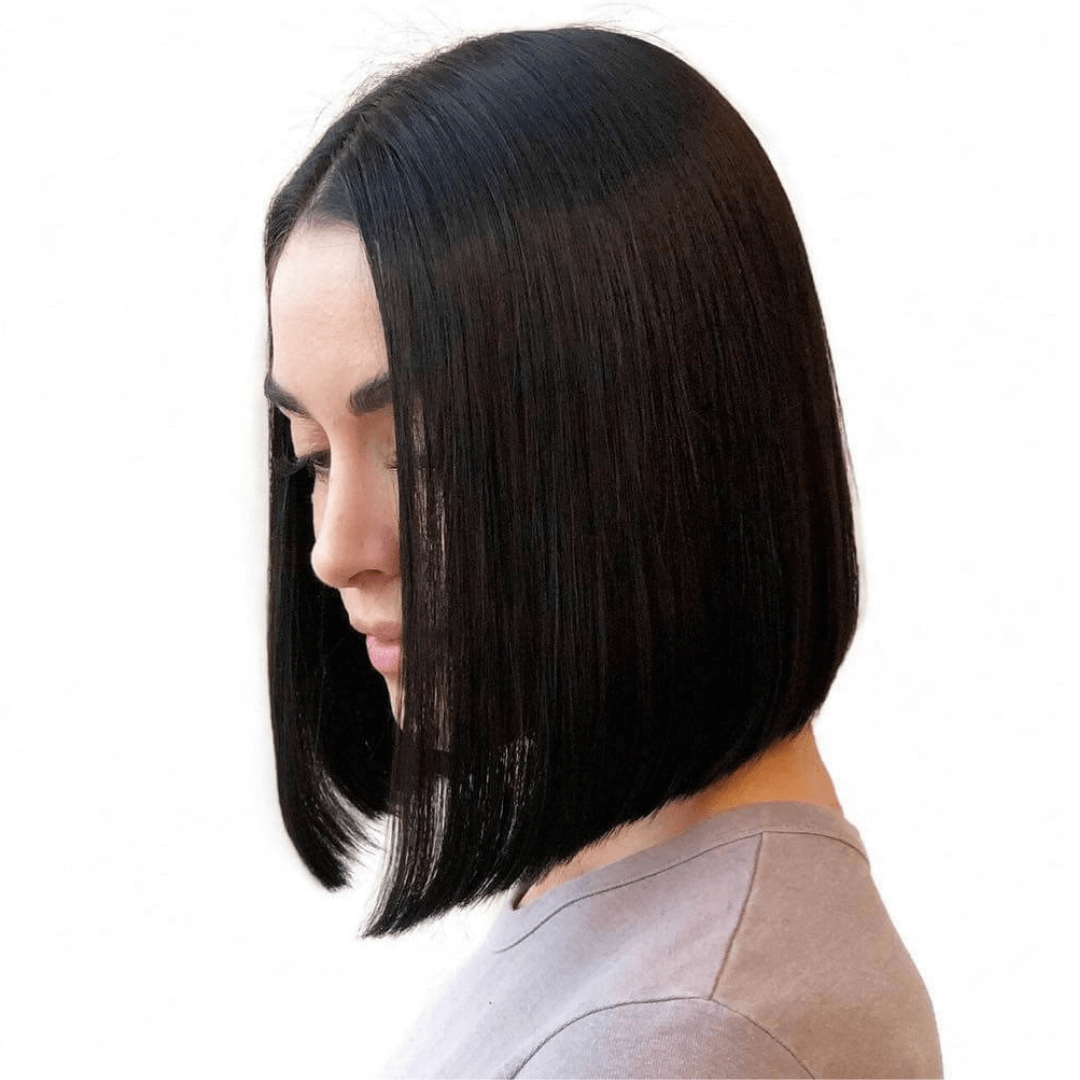 These wedge haircuts are great if you want to wear a shorter style without dealing with too much volume in one place. The asymmetrical layers thin out the overall hairstyle and provide a very balanced look.
Asymmetrical Crop
You can wear this with short hair that's straight or curly, and it looks great on a variety of face shapes, too. The multiple layers and asymmetrical style help to balance out the overall weight of your locks.
Layered Bob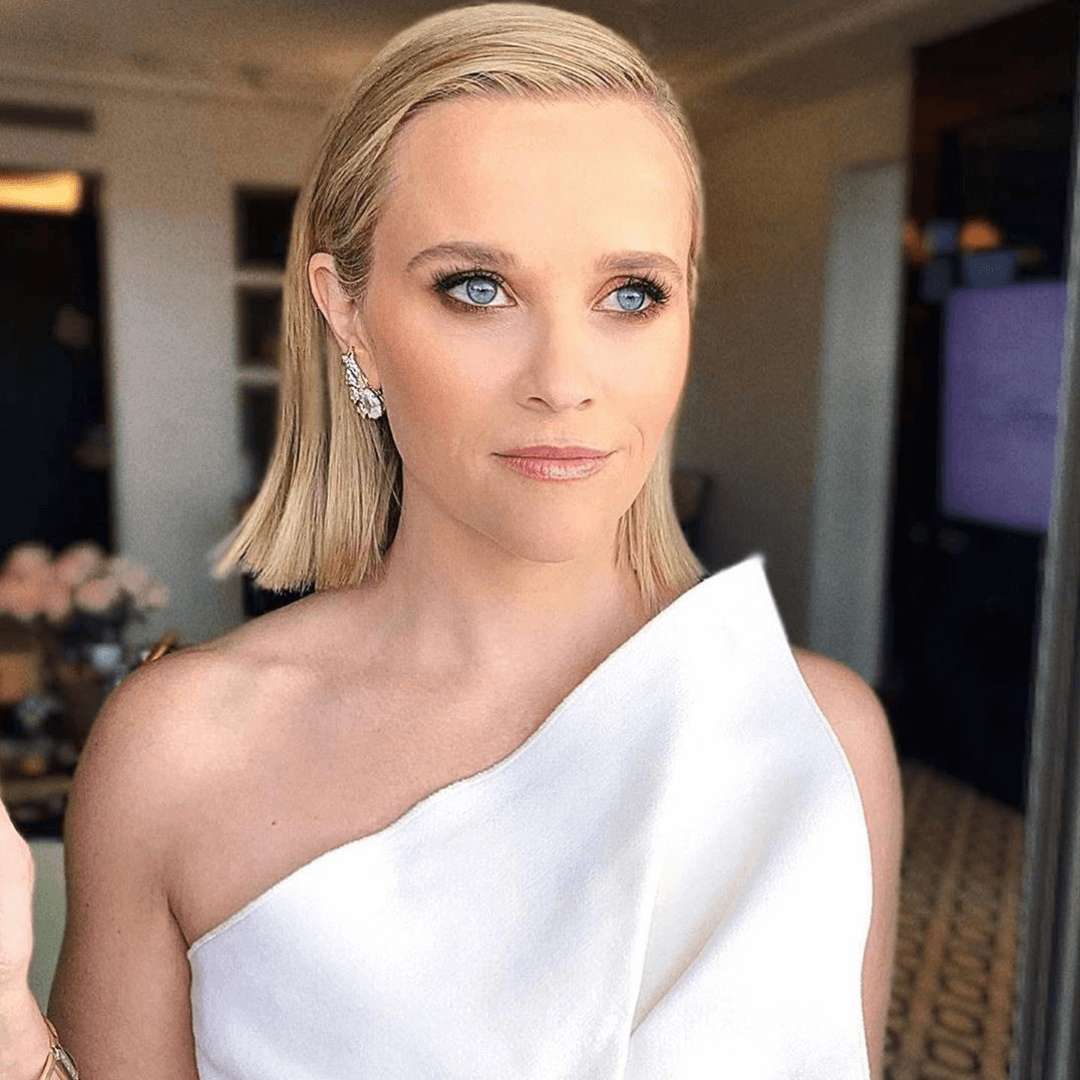 If you want to try a bob but you're dealing with a lot of overall volume and thickness, try one with a lot of layers added. This style will give you a lot of volume to work with while making it easy to manage puffiness or the effects of humidity.
Short Stacked Bob
Layers make most short styles easier to manage with thick hair, and this stacked bob is not only layered, it's texturized and stunning. Slick it down for a sophisticated look or scrunch in a bit of product for a fun effect.
Crop Cut with Bangs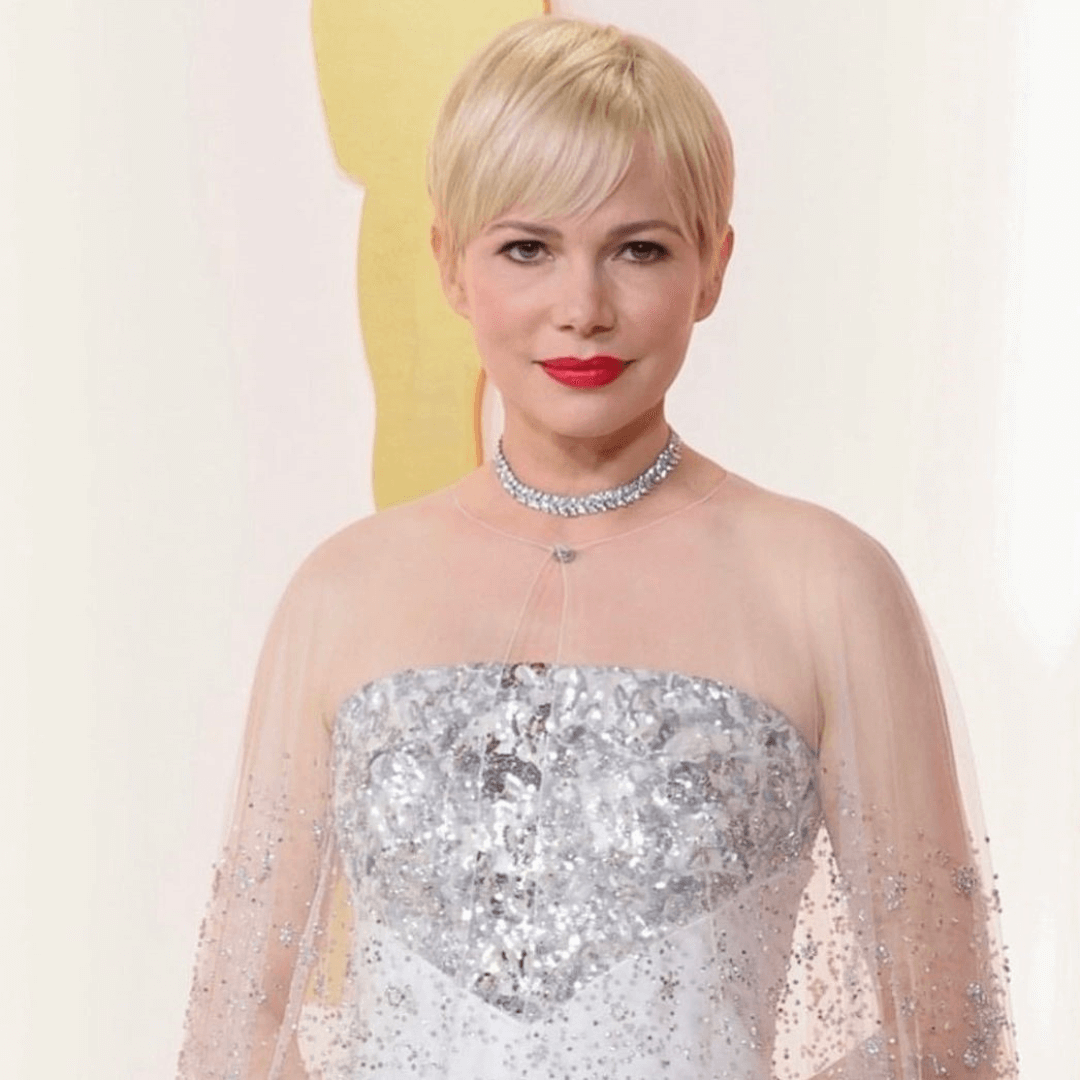 Try keeping most of your hair's length shorter while allowing your bangs to be a bit longer. This creates a face-framing effect while keeping everything else short and out of the way. If you're brave, experiment with different bangs styles.
Short Hairstyles for Thin Hair
Some people are born with thinner hair, while others experience thinning as they age. Here are some more short hair ideas for anyone with thinner hair types.
Angled Buzz Cut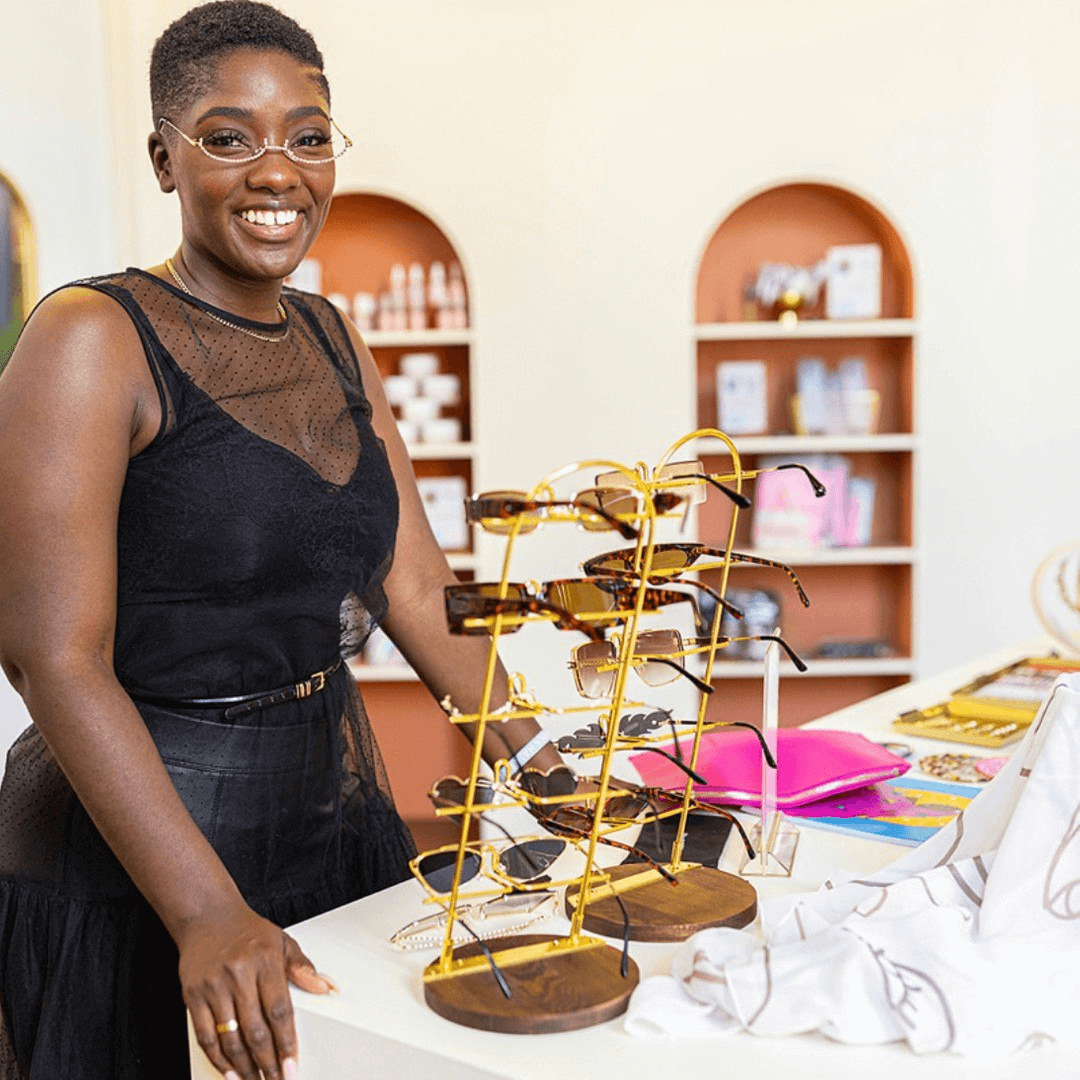 Not only is this style edgy, fun and trendy, it's also the perfect way to creatively deal with thinning hair on certain parts of your scalp. You can work around it and create some interesting effects.
Swooping Fringe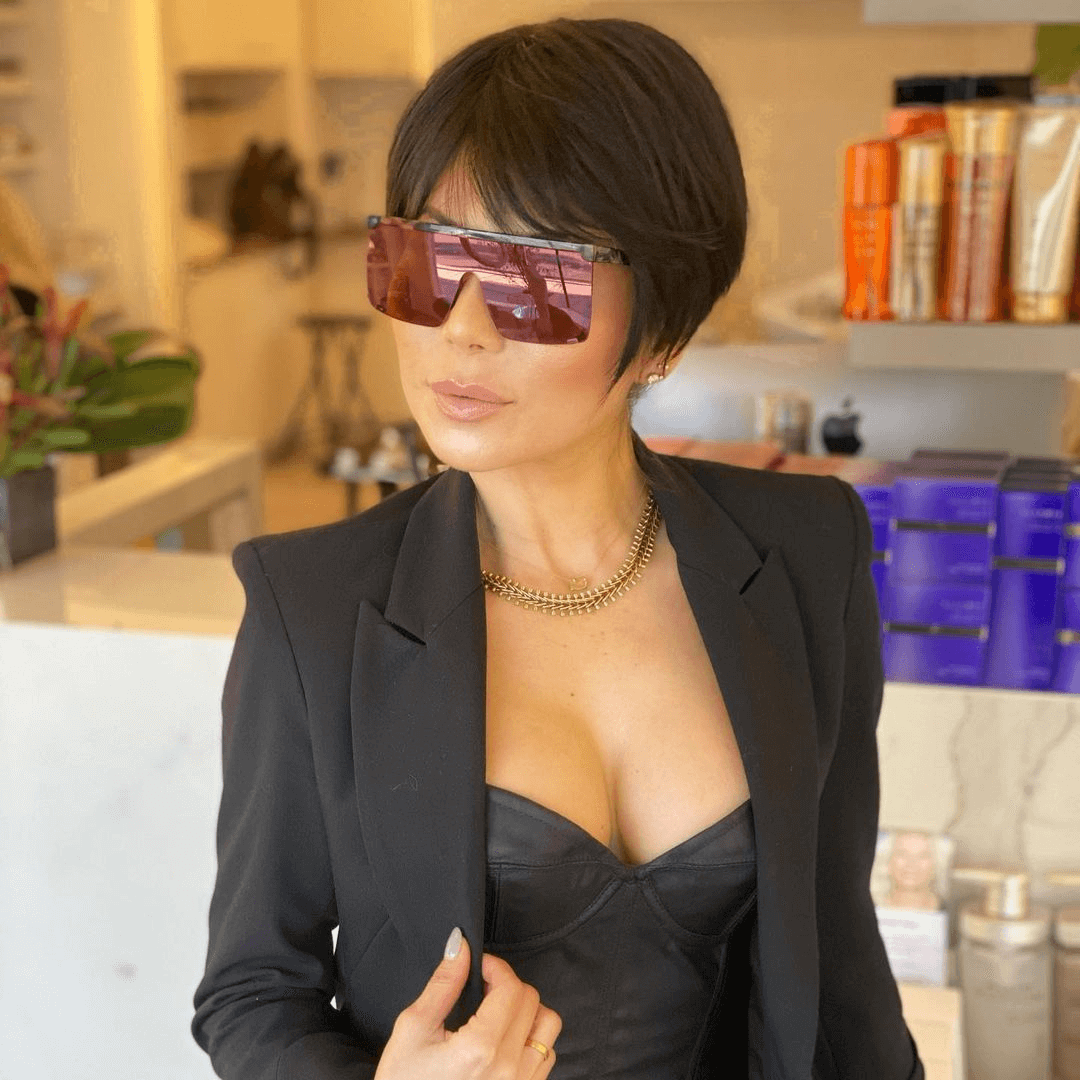 Keep the back and sides of this style shorter to maximize volume on top and draw everyone's attention. This is a style that can actually create the illusion of thickness.
Comb Over
Slick your hair to the side and secure it close to your head with clips for a vintage look. This style is chic and stylish and doesn't require a lot of thickness to pull off.
Wavy Blunt Bob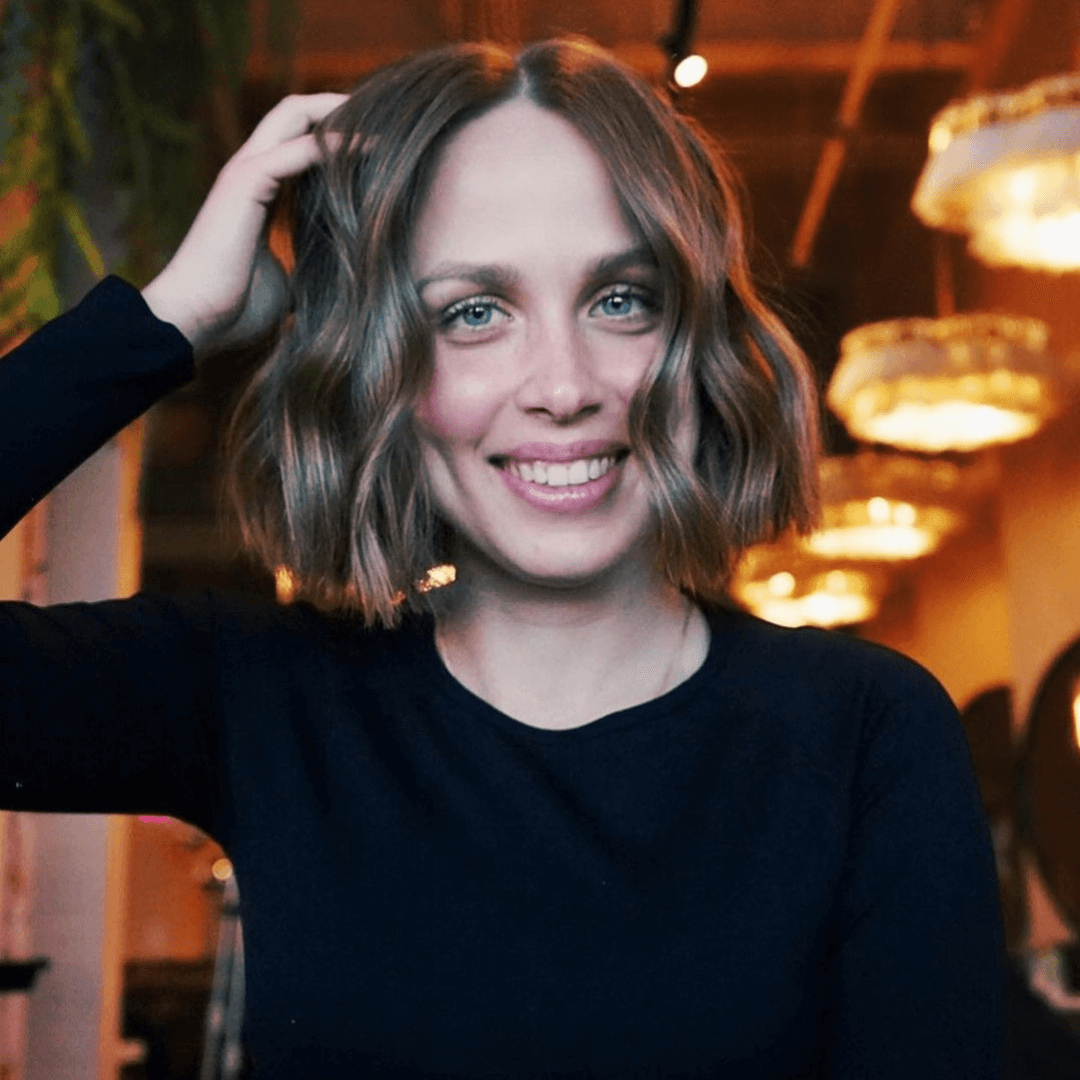 This style adds the illusion of volume and thickness to short hair. Adding some gentle waves to it creates some dimension and makes it even more flattering. This is the perfect style for a date night.
Buzzed Bowl Cut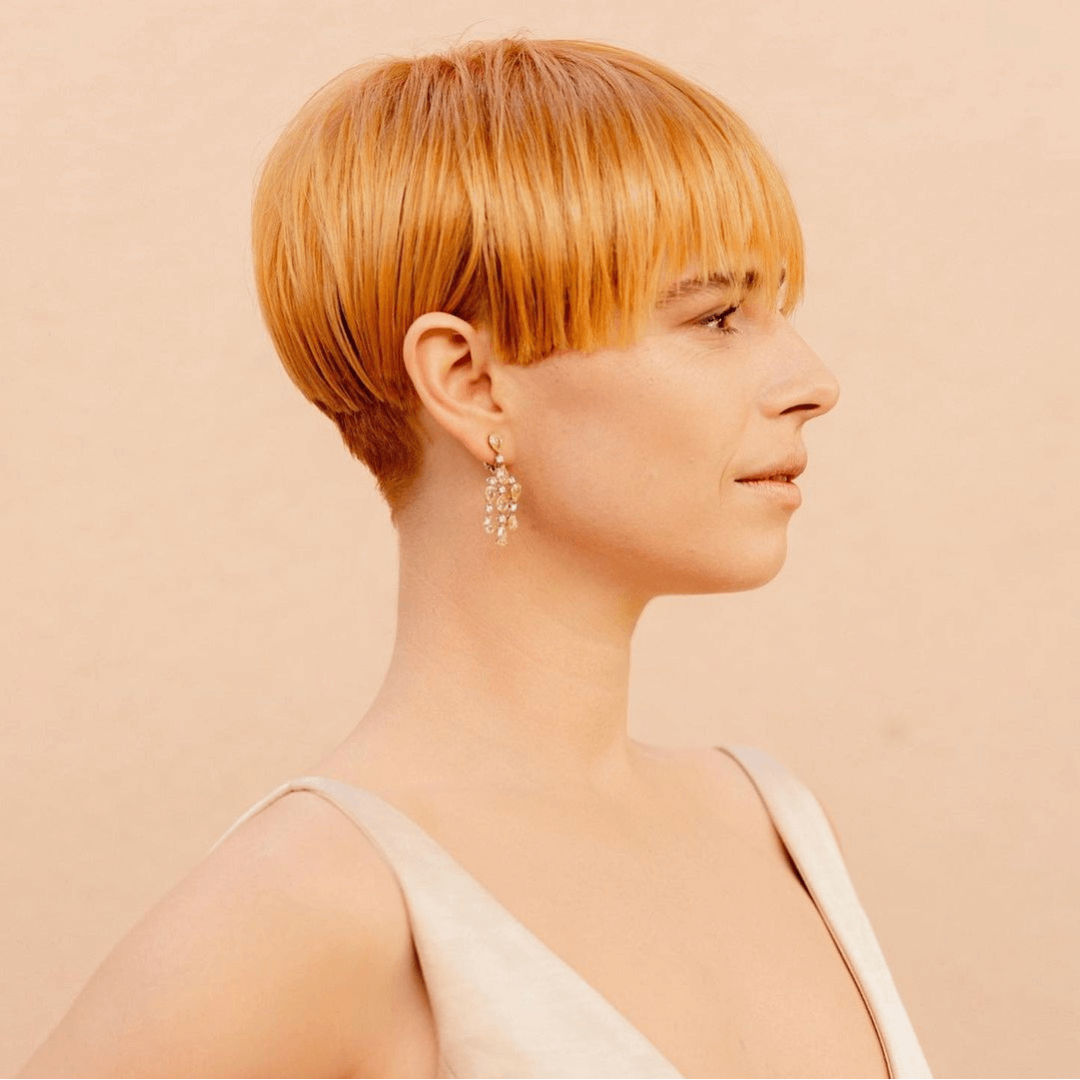 This variation on the classic bowl cut is another way to make your hair look thicker in comparison to the buzzed section. Try adding some highlights or a fun new color while you're at it.
Do not miss our post on long hair styles for women.
Conclusion
Changing your hairstyle is a fun and exciting process. Figuring out how to maintain short hair for ladies and choosing your next short hairstyle might seem a bit intimidating, and we hope that our suggestions have been helpful.
There are so many short hairstyles for women to choose from, so why not experiment and have sun? If you're ready to book your next appointment and try a shorter haircut made by your hairdresser, we recommend using Belliata. This app makes finding a stylist easy and fast- you can search for stylists near you, read online reviews and book an appointment.
Citations
Hairstyles & Fashion
https://womens-fashion.lovetoknow.com/
Hairstyle as an adaptive means of displaying phenotypic quality
https://link.springer.com/article/10.100
Single-view hair modeling using a hairstyle database
https://dl.acm.org/doi/abs/10.1145/2766931