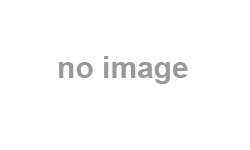 Address
2 1/2 Kensington Street
Saint Helier
JE2 3PE
Reviews
Verified Reviews
Fantastic salon wouldn't go anywhere else . Both girls are brilliant at there job & really look after there clients. Have been going 3 years & I highly recommend. 5 Stars ⭐️
I love it here! The girls are always friendly and provide a professional service. I can never fault my nails, they always look perfect. They are also very accommodating to times of appointments and changes.
Friendly and professional. Tania takes care preparing the nails before painting to achieve an immaculate finish she will always do her best to provide a suitable alternative appointment if you need to rearrange. Good choice of colours too
Lovely experience with two great girls. Always a smile and relaxing situation. Great value for money and I highly recommend them to all my friends and relatives.
I loved the nails . Beatrice is fantastic in choosing the right colours! I looking forward to to seeing her in 3 weeks time!! She always makes me feel very welcome
Many years going to Hidden Beauty i can say with all honesty i have never walked out dissapointed and everyone i have recommended have been pleased with level or service and professionalism.
The staff are so friendly. They always chat to their clients which is nice. They offer advice on colours . The treatment is great they don't rush. The treatment is great for money . It's always clean .
Amazing as always, they make keeping your nails beautiful while a new mum so simple. I love my nails the nail art is amazing and amazing choice of colour.
I really look forward to having my nails done. The girls are so lovely and the atmosphere is great. They take care of all of my nail care and I would Highly recommend them to anyone wanting to have their nails done in a really happy and cheerful place.
I really love going to Hidden Beauty. I trust Beatrice to choose the colour for my nails. She is fantastic
Services
Shape & polish
French mani
Princess Mani
Manicure
Luxury Mani
Bio Ped Redo
Express Pedi
Toe Shape & polish
luxury Pedi
Princess Pedi
Bio Full Ped
Pedicure
Bio Gel Full set
Bio Redo
Extensions
Gel Soak Off & Manicure
Loyalty App
Extensions Redo
Gel Soak Off
Nail Repair
Clear Gel Redo
Clear Set
* Belliata endeavors to make the information on this profile correct. Please contact Hidden Beauty to find out the latest prices, services or any other information.