Barber shops Near You
"Where are the best barbers near me?" That's a question that Belliata can help you with right now. If you're looking for a professional haircut or shave, but don't know where to start, then we're here to help. At Belliata, we make it easy to find barbers in your area, easily check their service offers, read client reviews and compare prices. Once you've found a barber that fits your needs, we can help you schedule an appointment quickly and easily. Belliata provides all of the tools and information you'll need for a stress-free booking experience.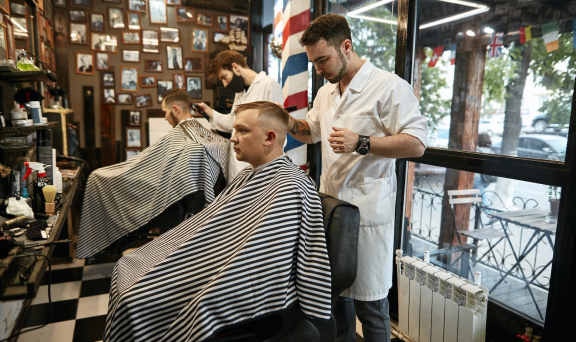 ---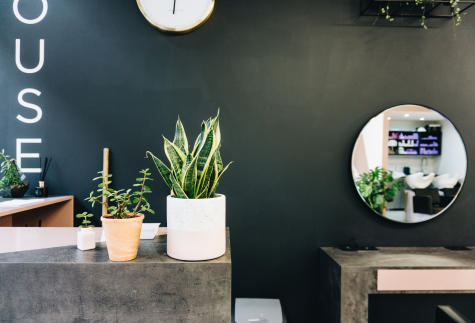 Barber FAQs
What Services Do Barbers Offer?
Most barbers offer a range of hair, beard, and skin care services including haircuts, traditional straight razor shaves, beard trims, hair coloring, and even facial and scalp massages. While all barbers cut hair, some specialize in black hair care, Turkish wet shaves, or natural hair care. Barbers are known for their client service skills and go out of their way to make each client feel welcome.
How To Find The Best Barber Near You?
Whether you're just looking to get a basic haircut, a fade with a custom design, or a hot shave and scalp massage, we here at Belliata will make it easy for you to find the right barber for you. You can compare customer reviews for barbers in your area, look over their service menus and price lists, and even see what they specialize in. This makes it easy for you to narrow down your selection and book an appointment with the barber that's the best fit for your needs.
What Are Barber Prices In My Area?
Belliata can help you to find the best haircut, shave or beard trim for your budget by connecting you with local barbers in your price range. You can expect to pay between 50 to $150 at a local barber, or as much as $250 or more at an upscale establishment. A traditional shave and a haircut together usually cost about $200 and a beard trim is between 50 to $100 in most cases. Belliata makes it easy to compare different barber's prices and services in one convenient place.
{categories_page_bottom_2}
---