Your Guide to Facial and Body Piercings in 2023
Posted on Sep 15, 2023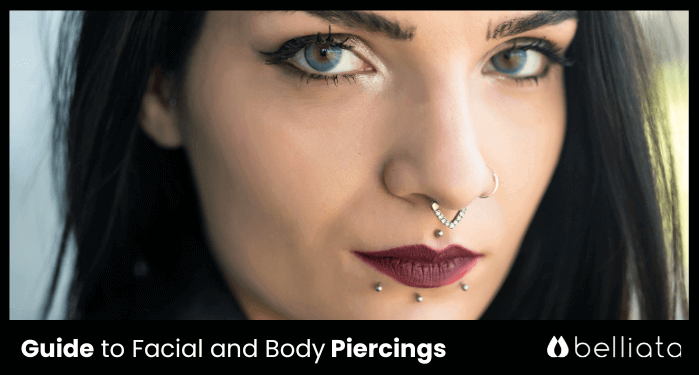 Getting a new facial or body piercing is a big decision. Even though piercing is less permanent than tattooing, there's still a lot to consider. We've created this guide to help you get started.
Jump to the Section You Like
What Is Piercing?
The term "piercing" actually covers a range of different techniques, types of jewelry, and body parts. Most of you are probably already familiar with the process of getting your ears pierced, but body and facial piercings are becoming increasingly commonplace.
The process varies depending on what body part you're getting pierced, but basically it involves trained piercers using a sterile needle to make a small hole in the skin of your face, body or earlobe, where they insert an earring, stud, barbell or ring.
Then, the client is given special care instructions and products to prevent infection and help with healing.
Types Of Ear Piercing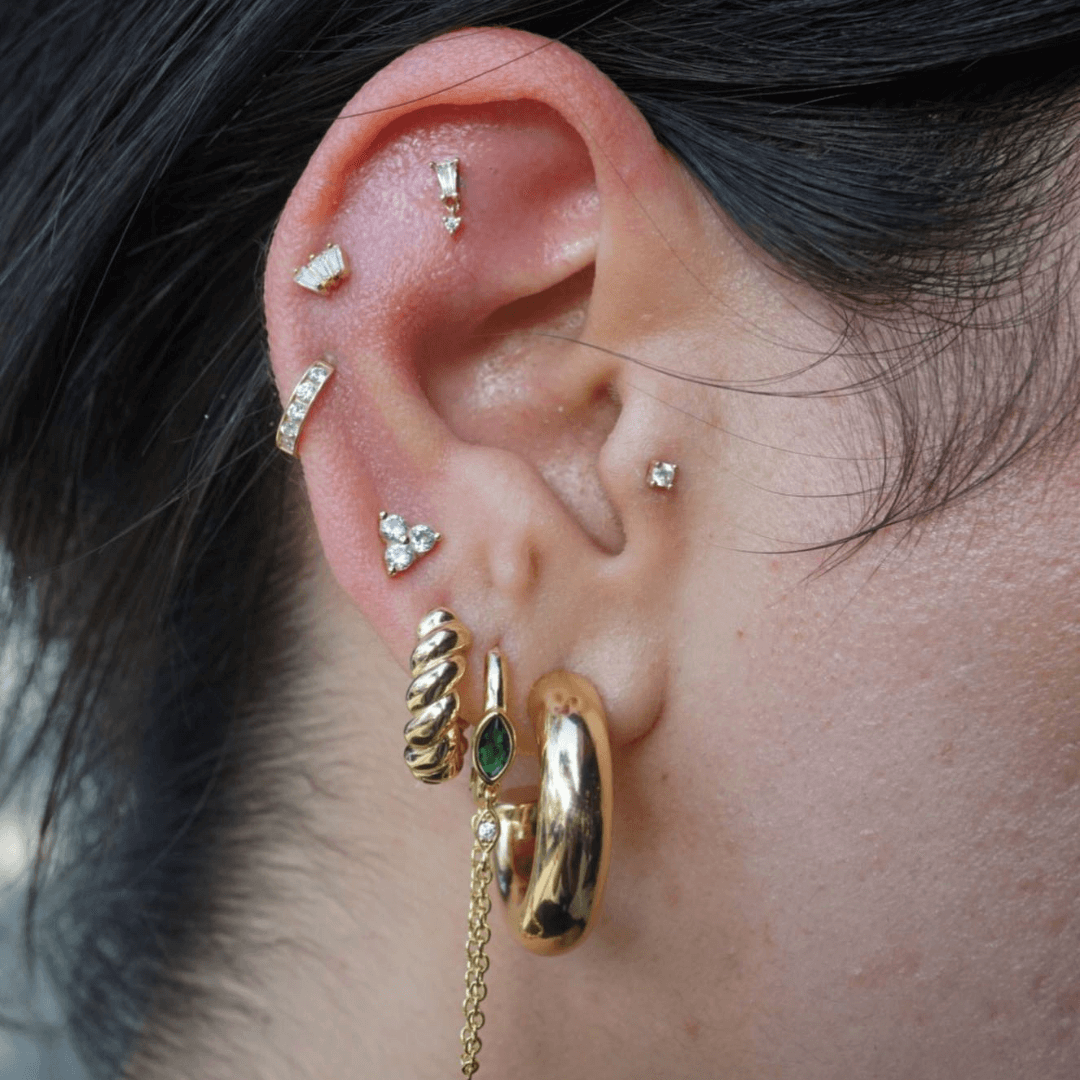 Ears are one of the most popular piercing places, and you'll have many types of ear piercings to choose from. People select different ear piercings based on the look they're going for and how traditional or edgy they want the earring to be.
There are multiple placement options when it comes to ear piercings. Here are the ear piercing names that you can discuss with your piercer to figure out what's right for you: lobe piercing, helix piercing, orbital and many more.
Types Of Nose Piercing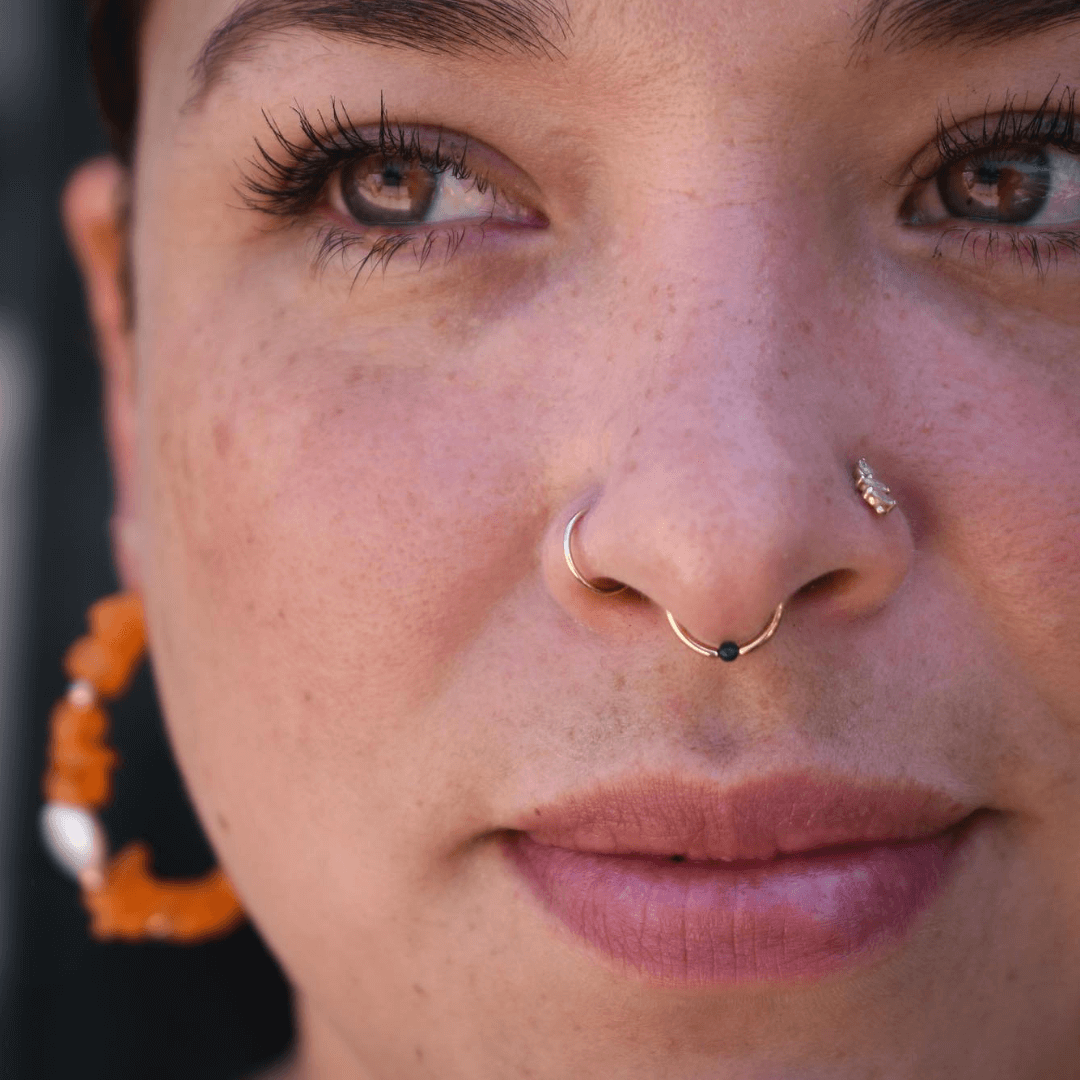 Many people pierce the soft cartilage on their lower nostrils or the thick skin of their septum, to the point where it's not uncommon to see people of all ages with this facial jewelry. Nose piercings were common in South Asia for thousands of years, before they gained worldwide popularity.
Different Types of nose piercing include nostril piercing and septum piercing and variances of it.
Nose piercings are popular among men and women, with more guys overall choosing septum rings. A stud can be a nice way to add a bit of sparkle to your look, while a pierced septum can be seen on more and more celebrities.
Types Of Lip Piercing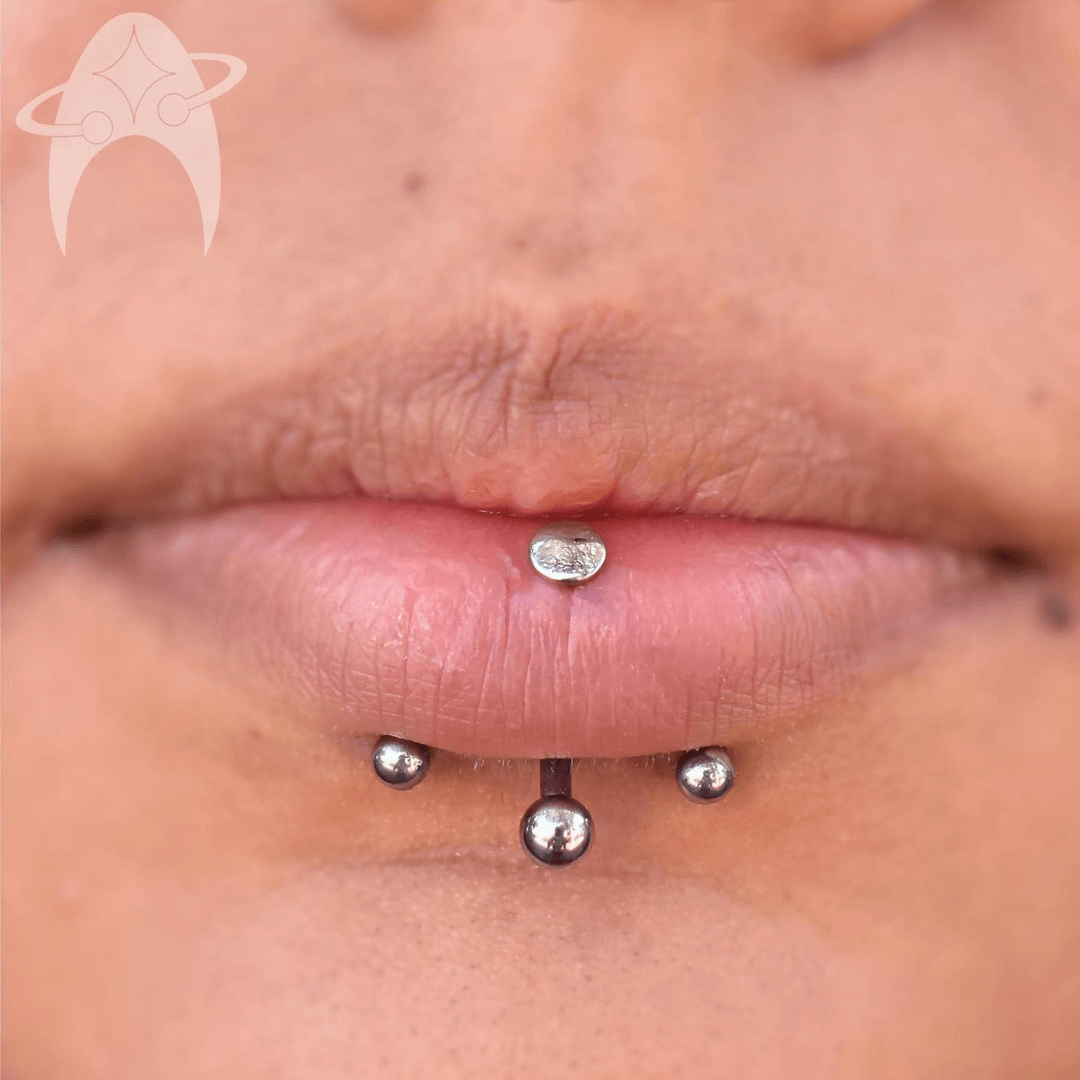 Anyone looking to enhance their smile with a cute stud or ring may enjoy a lip piercing, but we don't recommend them for people with teeth and gum issues, as they can damage sensitive dental work if the placement isn't perfect.
If you're not afraid of needles close to your face, these are relatively quick and easy. The small studs resemble a dermal piercing and can be very subtle if you don't want something dramatic.
A piercer can place a stud above the lip line, below it, or even put a ring around the lower lip. These are some of the most common types of face piercings among young women.
Different types of lip piercing include bottom lip piercing, middle lip piercing and side lip piercing e.g smiley piercing, snake bite piercing or madonna piercing.
Types Of Eyebrow Piercing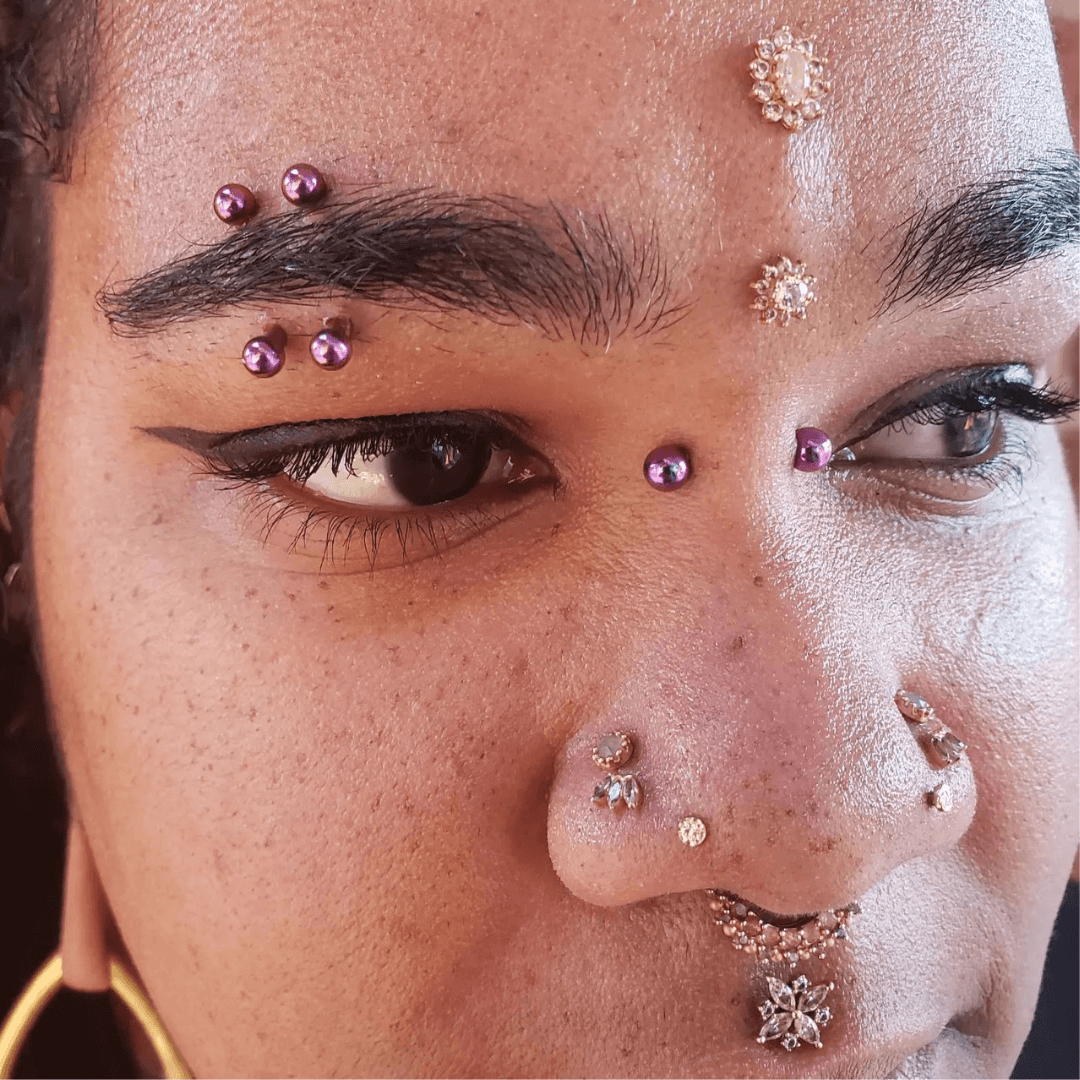 The eyebrow piercing is a piercing that is placed along the eyebrow. It is situated along your eyebrow horizontally or vertically.
Although the needle and jewelry seems quite small, we only recommend this piercing for people who are 100% certain that they want it, because it's likely to leave you with a very visible scar when you remove it.
Different types of eyebrow piercig include: Vertical Eyebrow Piercing, Horizontal Eyebrow Piercing, and multiple options.
Types Of Tongue Piercing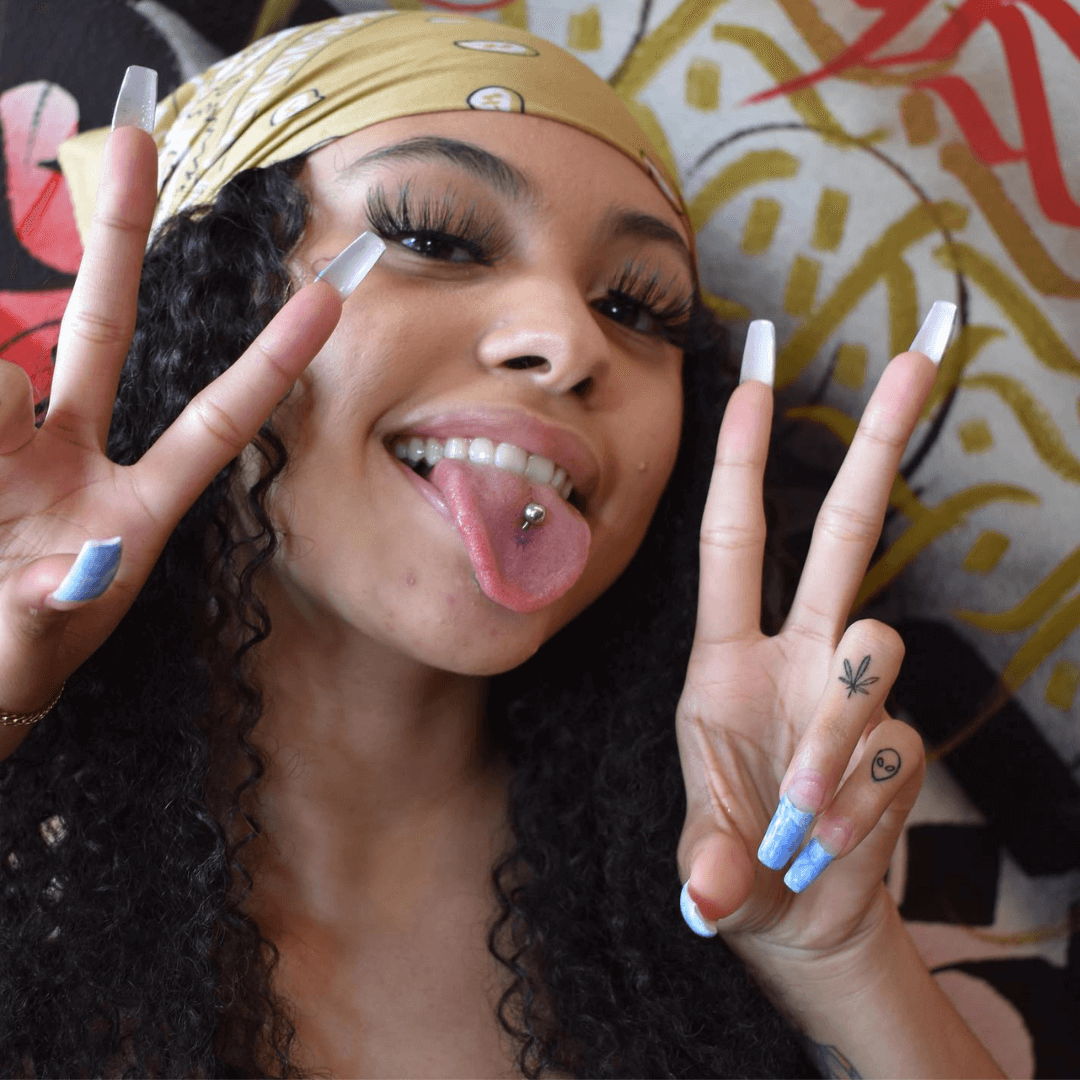 While they used to be rare, pierced tongues are now incredibly popular. Many people love the fact that this piercing isn't readily visible, since the barbell goes through your tongue, but it can be a great way to add a unique touch to your look.
Anyone wanting to express themselves with a relatively low-maintenance piercing that's easy to hide when needed may enjoy this. We don't recommend it for people with a low pain-tolerance or with sensitive teeth and gums, since it's a bit uncomfortable to get and can damage enamel over time.
Many people like the "sneaky" aspect of a pierced tongue since it's easier to conceal at work or when needed. It's also a bit more edgy than earrings but has become very popular lately. Also, once they're healed, tongue studs are easy to care for.
Other Types Of Face Piercing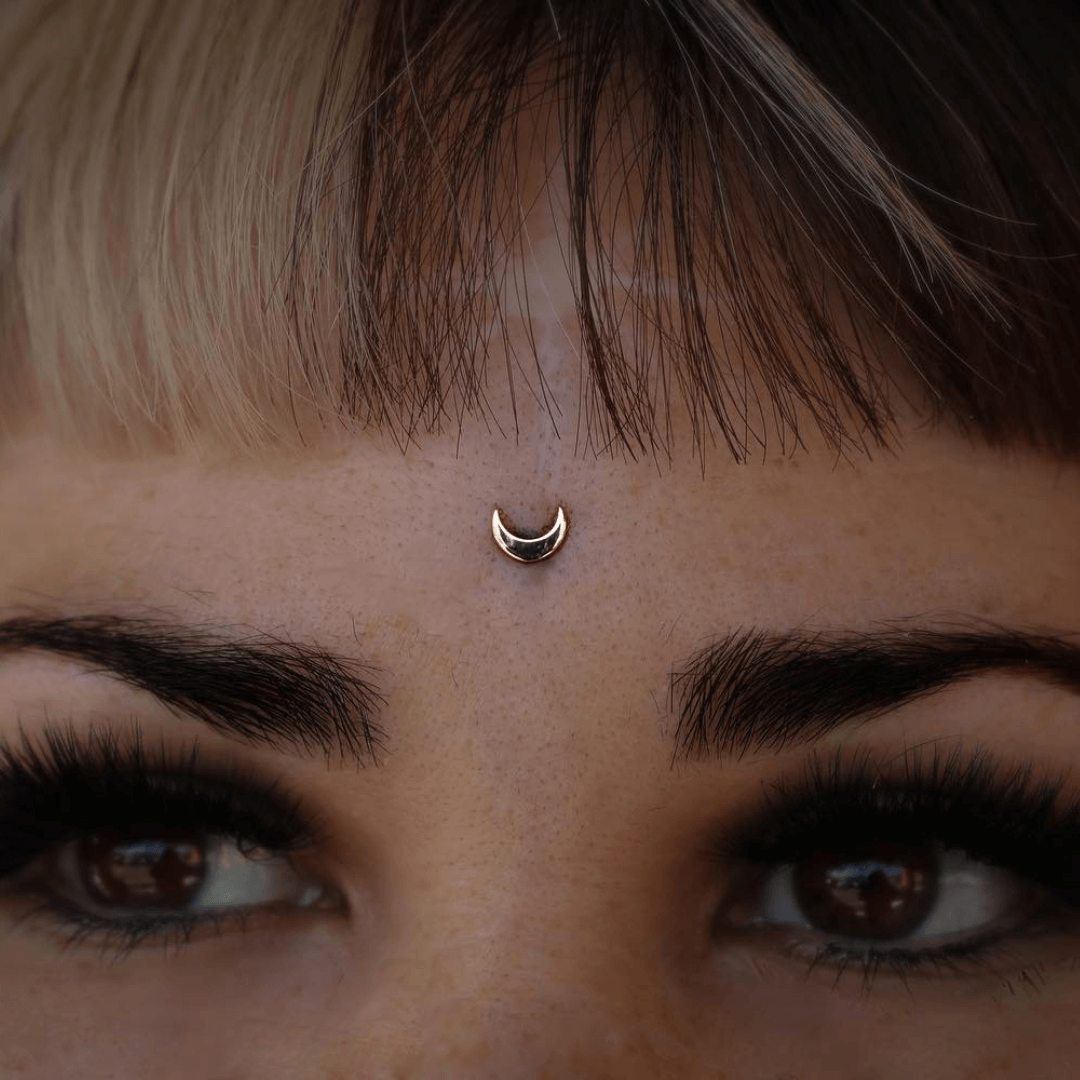 Let's take a look at the other popular facial piercings you can get, and whether they might be right for you e.g. Dimple/ Cheek Piercing or Bridge Piercing.
People getting their dimples pierced often want a bit of sparkle from the jewelry, to accentuate their smile. Some people even want the scars.
Bridge piercings are one of the more "edgy" options that people enjoy because of its visual impact- it's very visible in the middle of your head.
Types Of Belly Piercing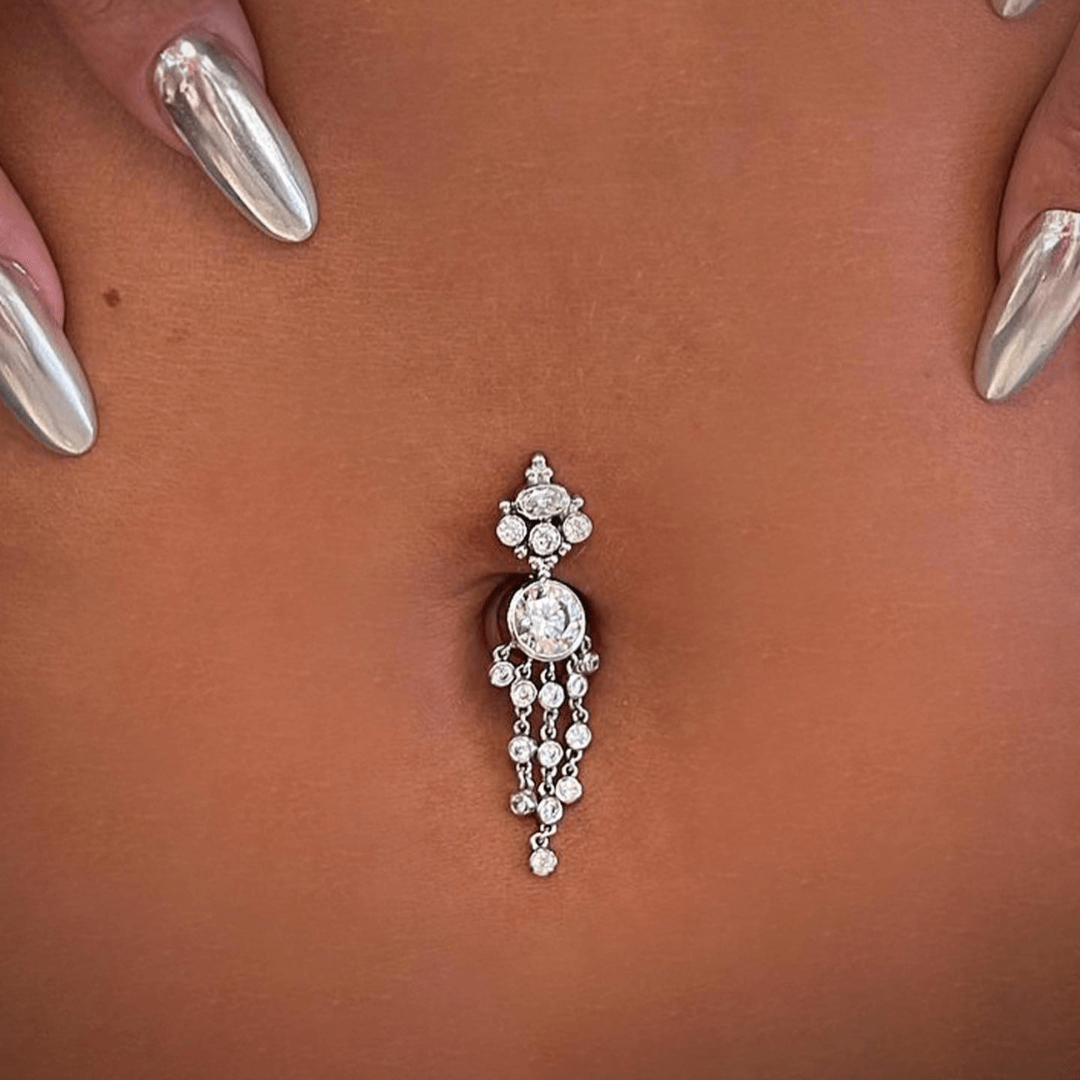 Also called navel piercings, it's common to see people wearing a ring or barbell in their belly button. This is often one of the first piercings that many people get.
Different Types of belly piercing Include: single and double belly piercing, and floating belly piercing.
Belly piercing is a great option for anyone looking to try piercing for the first time since it's easy to conceal and not too painful. If you're very active and wear clothing or uniforms that are likely to snag on the ring or restrict airflow while healing, though, a belly ring might not be right for you.
Many people like belly piercings because they're relatively easy to care for and showcase your personal style while still being easy to hide in some situations.
Types Of Nipple Piercing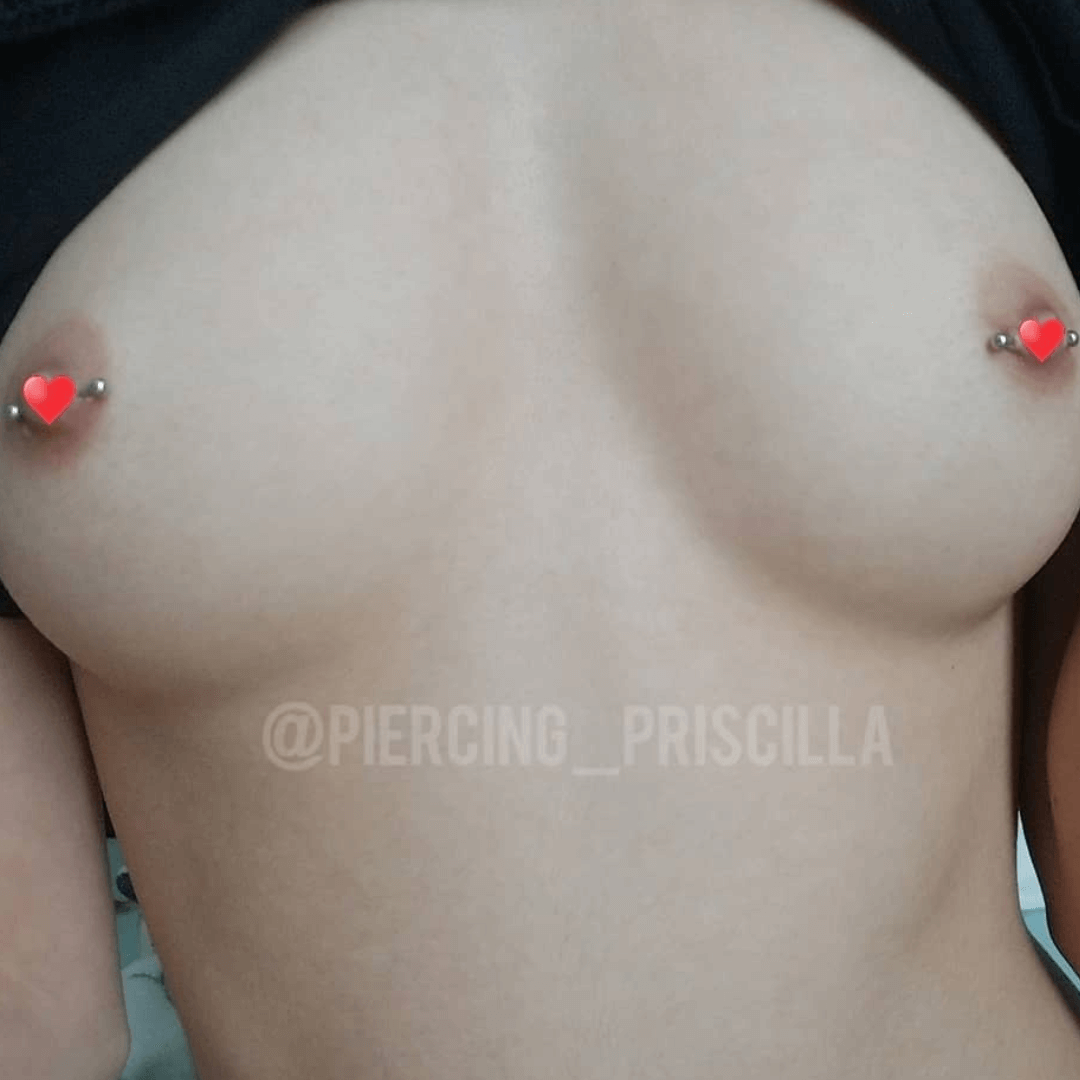 These piercings go through the skin of the nipple and have been around since the Victorian era. You can find single nipple piercing or double
Considered one of the more "Sexy" piercing choices, getting your nipples pierced might be a good choice if you want to enjoy increased sensation or just want to draw attention to your chest.
However, if you cannot commit to caring for this piercing, you may want to avoid it since it's in a very sensitive area that you'll want to treat gently.
Other Types Of Body Piercing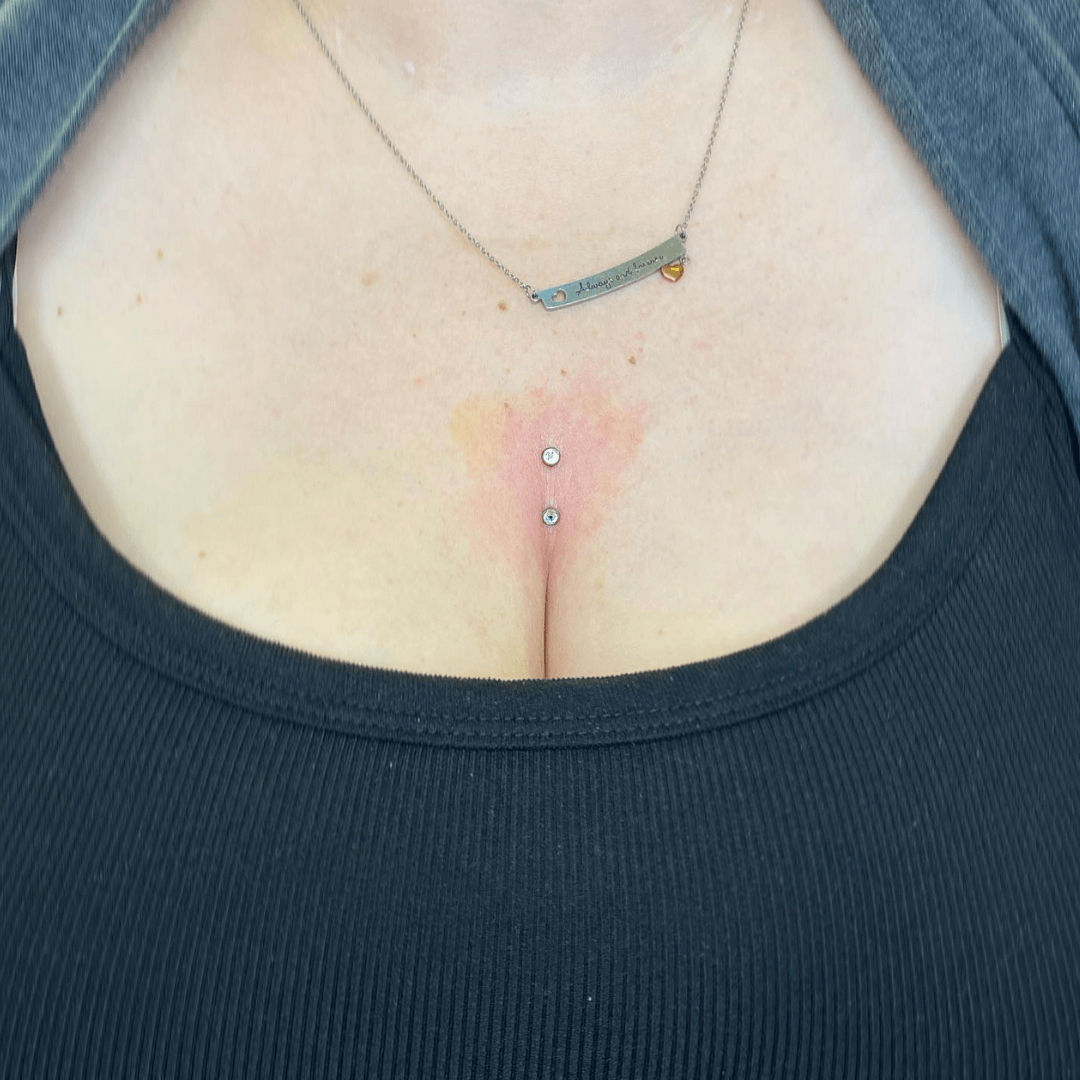 If you're interested in getting a less-common type of body piercing, there are some other options available.
Different Types Include
Surface Piercings: These go underneath your skin's surface and look like two balls floating on top with no visible bar.
Dermal Piercings: Also called microdermals or dermal implants, these are done by punching a small hole in your skin and inserting an anchor that the skin grows around, to secure the implant.
Who Might Want A Surface Or Dermal Piercing
These piercing types are only recommended for people who can commit to caring for them, as they tend to have a higher rejection rate than many others, but lots of people love the unique placement options and the way that they look.
Types Of Genital Piercing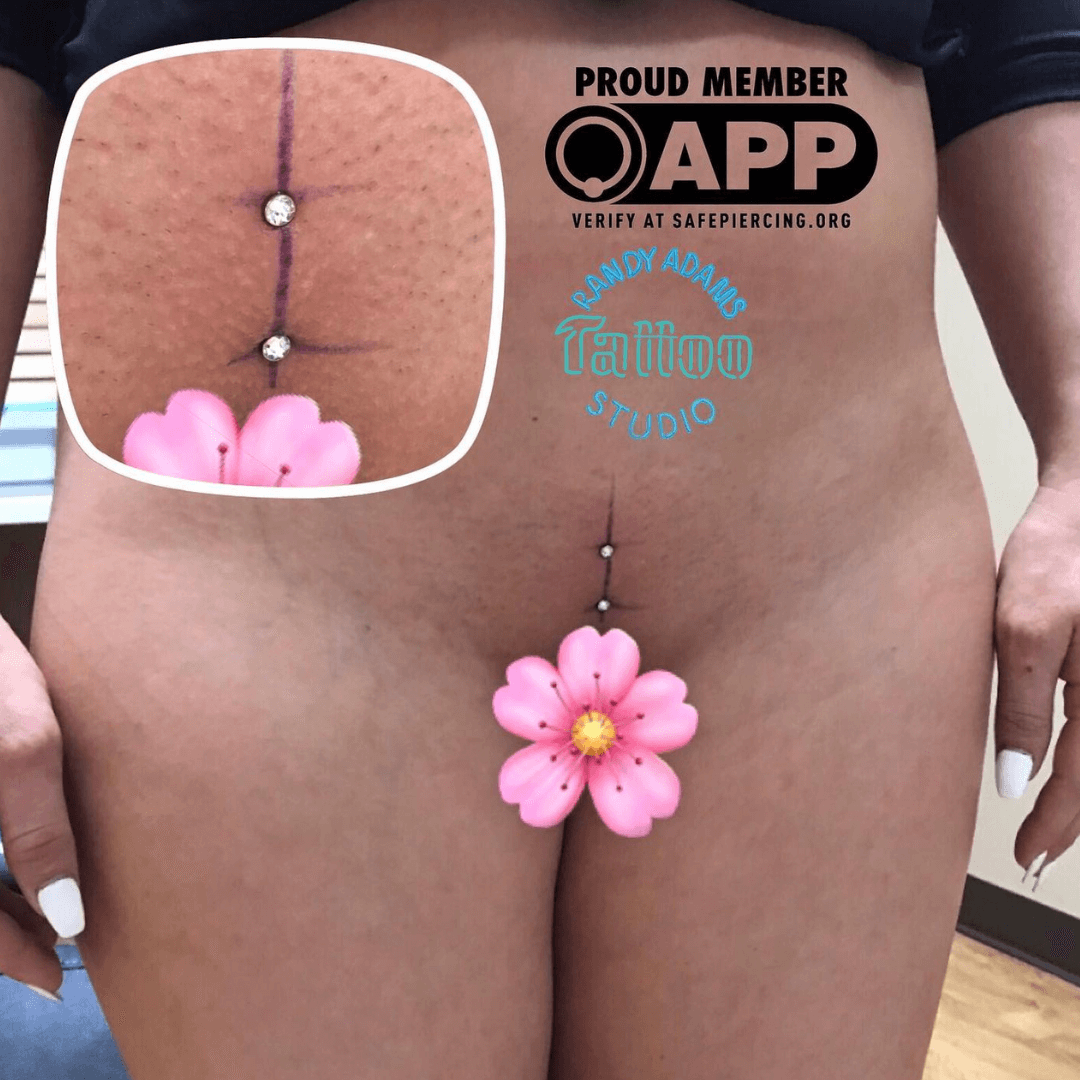 When it comes to genital piercings, there's something available for just about everyone interested in getting pierced. Let's take a closer look at the options.
Different Types of intimate piercing include Prince Albert piercing, dydoe, scrotum, venus piercing, and more.
Piercing in intimate body parts is a very personal choice, with many people deciding to get one for decoration or because of the increased sensation it might provide. They're not recommended for beginners because they can be challenging to care for and need a lot of attention while healing.
Recommendations
Now that you've had a chance to look through what's available, we hope that you feel confident and excited to get your next piercing.
Getting a face or body piercing is exciting, but it's also a lot of work. Make sure that you're ready to care for it and don't hesitate to ask your piercer any questions that you might have.
Citations
Complications of body piercing
https://www.aafp.org/pubs/afp/issues/
Body piercing
https://www.bmj.com/content/320/Suppl_S1/
Body piercing: medical consequences and psychological motivations
https://www.thelancet.com/journals/lancet
Piercing FAQs
What Is The Most Painful Piercing?
What Is The Best Piercing To Get?
Ear piercings are good for beginners since they're easy to care for, but the best piercing for you will be the one that you're happiest with and can take good care of while it heals.
How To Find The Best Piercing Shops Near Me?
The easiest way to find a great piercing studio near your location is to take a look at what each one offers. Start by checking out their prices, the qualifications and training they've received, and any pictures of their work. You can do all of this using Belliata's free booking app, and search for "piercing near me". Our platform lets you compare piercing studios in your area, read client reviews and price menus, and even book an appointment. It's important to go to a reputable piercing shop. Choose a piercer you feel at ease with and that you can trust. Check their qualifications and make sure all items/tools used by your piercer are pre-sterilized and opened in front of you.