What Are The Most Popular Types Of Massage
Posted on Jul 5, 2023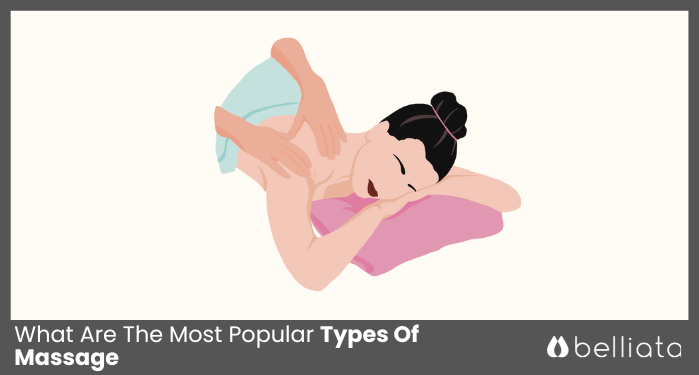 Massage therapy exists across multiple cultures, and different types of massage are used to do everything from boost your athletic performance to promote relaxation and reduce muscle tension.
Types of Massage
Humans throughout the centuries have used massage therapy as a means of relieving muscle tension, improving blood flow and improving overall physical and mental health. Whether as a part of physical therapy or in connection with a holistic practice designed to restore balance to your body and mind, people have been going to massage therapists for millennia.
Let's take a closer look at the different massage types, their emotional and medical benefits, and what to expect from each type of massage therapist.
Shiatsu Massage
Shiatsu massage has its roots in ancient Japan and is a type of deep tissue massage that uses finger pressure (the literal translation of "shiatsu") to loosen muscle tension and improve blood flow. In some ways, this is a bit similar to reflexology (although they focus on different body parts), because they are both types of trigger point massage.
Shiatsu massage therapists will also use their elbow, knuckles and even feet to stimulate different pressure points and release tension at each trigger point, improving the body's flow of "Ki", or energy.
Chinese Massage
For thousands of years, massage therapy has been used in traditional Chinese medicine. While many Western massage techniques target different muscle groups to relieve tension and improve circulation, Chinese massage focuses on the body's acupressure points.
Practitioners of Chinese therapeutic massage will use a combination of firm pressure plus kneading and chopping motions to relieve muscle tension and restore the body's flow of energy.
Lomi Lomi Massage
This is another traditional type of massage therapy that uses kneading motions to ease muscle tension. It's a traditional Polynesian healing practice that has recently become popular with tourists.
Lomilomi is a gentle massage technique whose movements are designed to mimic ocean waves, shifting the soft tissues back and forth. It's used to reduce stress, improve digestion and relieve muscle soreness.
Elements Massage
This is actually a combination of multiple different types of massage techniques that can be customized to fit the needs of each client. During your initial assessment, your therapist will assess the balance of the four elements/ energies in your body (earth, air, water and fire), and come up with a treatment plan.
Often, this practice includes using specific essential oils, aromatherapy or energy healing practices like reiki.
Lymphatic Drainage Massage
This type of massage is used to relieve fluid buildup in your tissues. Also called manual lymph drainage, it involves applying gentle pressure to your soft tissue, starting in the affected area and moving outwards to reduce swelling and stimulate your lymphatic system.
Manual lymphatic drainage massage is often used after surgery or an injury, but make sure to check with your doctor before beginning this therapy.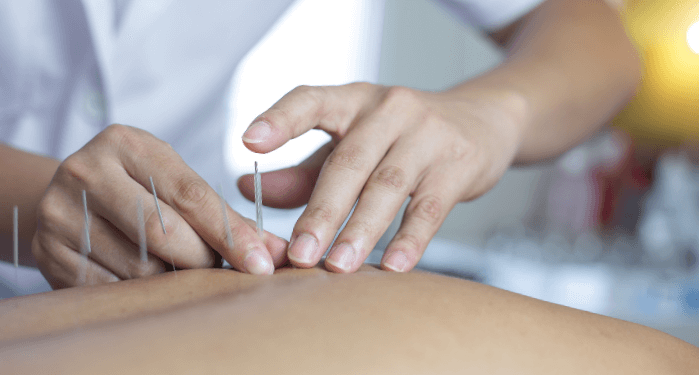 Thai Massage
Instead of using a specially designed chair or massage table, thai massage is practiced with the recipient lying on the floor or a mat while the therapist applies deep pressure to their body along "sen" lines (Ayurvedic energy lines).
This type of massage is usually performed fully clothed and does not use essential oils. Instead, the recipient's entire body will be massaged and manipulated into different yoga postures.
Deep Tissue Massage
Among the different types of massage therapies, this is one of the more intense. During a deep tissue massage, your massage therapist will use deep finger pressure, long strokes and kneading motions to relax and lengthen muscle groups and relieve pain at trigger points.
If you suffer from chronic muscle pain, deep tissue massage may help, as long as you can tolerate it.
Prenatal Massage
Prenatal massage helps to relieve stress and muscle soreness specifically associated with pregnancy, and it's designed to be safer for most pregnant women.
During treatment, you'll lie down on a specially designed table or rest on your side while a massage therapist applies mild pressure to different muscles. They'll usually avoid your abdomen.
Aromatherapy Massage
Aromatherapy massage uses essential oils to promote emotional and physical calm and improve a client's general wellbeing.
This type of massage therapy can vary a lot depending on the practitioner you're working with- some therapists will apply the oils to your skin, while others will use an oil diffuser to scent the room. Make sure to tell them about any allergies you have.
Hot Stone Massage
Hot stone massage is one of the more interesting massage techniques we've seen- it involves placing smooth hot or cold stones at different points on the body as part of the massage process.
Heated stones are used to soothe sore muscles and improve circulation, while cold stones can help reduce swelling and inflammation. If you have chronic pain or arthritis, hot stone massage may help.
Sports Massage
A sports massage isn't just one type of massage therapy- it's actually a combination of different elements from Swedish massage and other massage techniques designed to boost athletic performance and reduce overall soreness and muscle tension.
A sports massage can also help improve your flexibility. If you have an active lifestyle, this type of massage may be a good choice.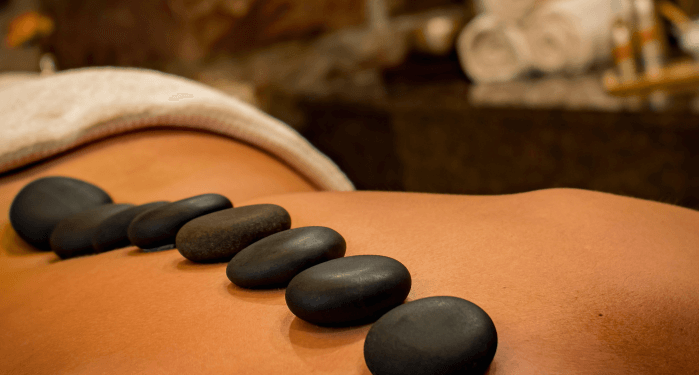 Full Body Massage
During a full body massage, your massage therapist will concentrate on different sections of your body while you relax on the table. You'll usually be at least partially undressed, but most of your body will be covered by a clean sheet or towel while they work. They may use massage oil, but this varies among different practitioners.
Most spas offer full body massages as part of their service menu, and this can be a truly relaxing experience.
Chair Massage
Just like the name suggests, a chair massage is performed with the client sitting down in a specially-designed massage chair, rather than laying on a table. The chair had a support for the face and neck, so you'll be very comfortable.
The massage therapist will focus on your upper body using different techniques to relieve tension and relax tired muscles. If you work in front of a computer all day, consider trying a chair massage.
Foot Massage
Who doesn't love a foot massage? If you don't have access to your own massage therapist, you may have tried this at home with a partner. Since many of us spend all day on our feet at work, a foot massage is an excellent way to reduce tension, ease sore spots and improve circulation.
Booking a regular foot massage appointment is also a great way to take care of yourself and stay on top of any calluses, bunions or trouble-spots before they become a problem.
Japanese Massage
Traditional Japanese massage targets the neck, back, legs and arms and uses a combination of kneading, tapping and pressure-point therapy to ease sore muscle tissue and restore the flow of energy throughout the body. There are several multiple types of Japanese traditional massage, including Amna and Shiatsu.
Reflexology Massage
Sometimes referred to as "Zone Therapy," Reflexology massage is a sort of trigger point therapy that works by putting pressure on different points on your hands and feet. Some reflexology therapists will also massage pressure points on a client's ears.
The philosophy behind reflexology massage is that every system in the human body is connected to these trigger points, and conditions like pain and inflammation can be treated by stimulating them.
Nuru Massage
The word "Nuru" comes from the Japanese word for "Slippery", and this plays a big part in Nuru Massage. Traditionally considered a type of "erotic" massage, it's also gained some recent attention for its therapeutic benefits.
Nuru massage is not for anyone who's shy. Both the client and the masseuse are covered in a slippery massage oil, and the therapist uses different parts of their body to knead and massage the client while they lay on the floor. It's definitely a memorable experience.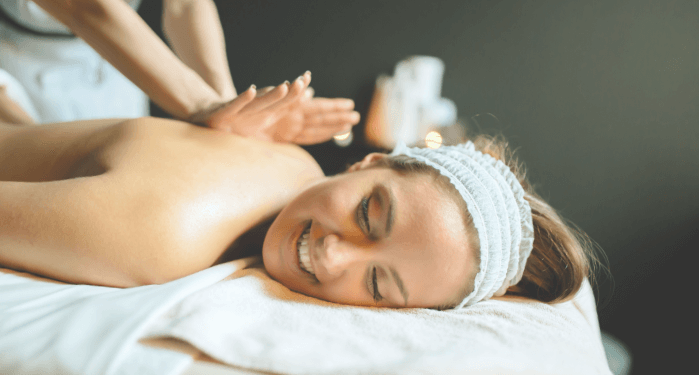 Couples Massage
This can be almost any type of massage, but for two people. In most cases, couples will lay down on adjacent tables of massage chairs in the same room and enjoy their treatments at the same time.
Whether you're both tense and looking to relax together or you just want to try something new for your next date night, couples massage can be a fun way to bond.
Craniosacral Therapy
Sometimes referred to as CST, craniosacral therapy involves using light pressure and gentle movements to help relieve pressure throughout the central nervous system and restore the balance of cerebrospinal fluid in the body.
A CST session is carried out in a peaceful, quiet setting with soft lighting, while the client is fully clothed. Many people who are feeling tired, achy and "burned out" from stress use CST to manage their symptoms.
Swedish Massage
Swedish massage is very relaxing- it's used to treat everything from anxiety to muscle tension and stiffness. In fact, Swedish massage techniques are so popular that many other practices incorporate the same stroking, kneading and tapping movements.
During treatment, you'll lie on a table while partially covered with a sheet or towel. Many people who get regular Swedish massages report improved circulation and reduced stress.
Myofascial Massage
Myofascial massage focuses on the fascia (the connective tissues that surround the tendons, muscles and ligaments). During a session, massage therapists will apply gentle, continuous pressure in different directions in order to encourage these tissues to stretch.
If you're dealing with pain that's related to your connective tissues, ask your doctor about myofascial massages.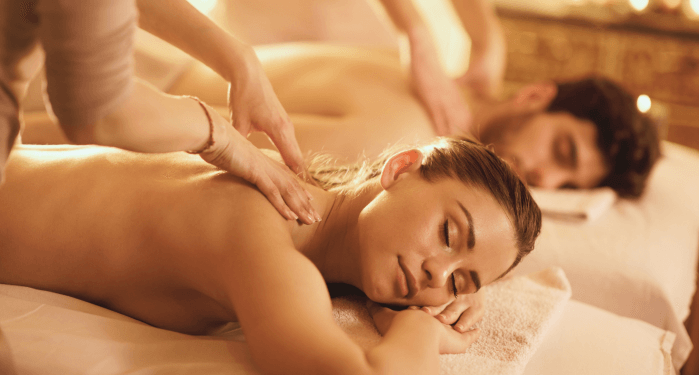 Pregnancy Massage
We've already talked about prenatal massage, but there are actually many types of massage therapies that can benefit pregnant women. Some women use Swedish massage to improve blood flow and ease aches and pains, while others enjoy shiatsu or trigger point therapy.
Make sure to discuss your options with both your doctor and massage therapist. Then, you can come up with the safest and most effective treatment plan.
How To Find The Best Massage Near Me?
One of the easiest ways to find the best massage therapists in your area is to use Belliata. Our app can help you to find massage therapists with different specialities near you, and you can view their service menus and price lists, and even check reviews and book an appointment online.
Conclusion
We hope that we've been able to send you in the right direction and help you to choose the best massage technique for your needs.
If you're still not sure which one is best for you, then why not try a few different types of massage and see which one is the best fit? Just make sure to have a conversation with your massage therapist about any concerns or things that you want them to focus on.
Citations
Massage therapies
https://www.bmj.com/content/319/7219/1254.full-text
Massage therapy effects
https://psycnet.apa.org/journals/amp/53/12/1270/
The safety of massage therapy
https://academic.oup.com/rheumatology/article
FAQs
How Much Is A Massage?
On average, a massage can cost you anywhere from $50 to $100 per hour, but this depends a lot on the location, the experience level of the massage therapist, and the type of massage that you're looking for.
How Often Should I Get A Massage?
Realistically, you can get most massages as often as you want to, but in most cases it's recommended that you stick to once or twice a week in order to give your body time to recover between sessions. Soaking in a warm bath with some epsom salts can help speed up this process.
What's The Best Type Of Massage For Lower Back Pain?
It depends on the cause of the pain, but if it's due to general stiffness or muscle soreness, then you might want to try a Swedish massage, which will gently knead out any knots and stretch the muscles. Deep tissue massage is also a great option, but it will be a bit more intense.