Your Guide to Eyebrow Tinting in 2023
Posted on Jul 27, 2023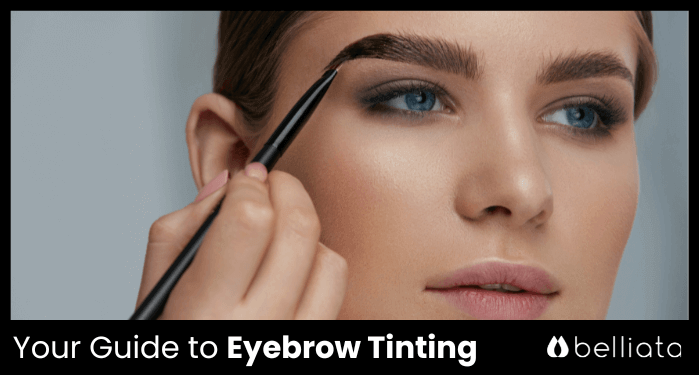 What is eyebrow tinting, and why should I consider getting my brows tinted? Here's what you need to know about this beauty treatment and how it can give you fuller looking eyebrows.
Jump to the Section You Like
What Is Eyebrow Tinting?
Eyebrow tints are not new to the beauty industry- they've been used to help women with thin brows or too-light ones for decades.
Now that fuller brows are (finally) back in fashion, this easy and painless process is finally getting some attention on social media.
Basically, a brow expert applies a semi-permanent dye to your brow area, enhancing the natural color of your eyebrows, and darkening the smaller vellus hairs (also called baby hairs) in the process. The end result is fuller looking brows.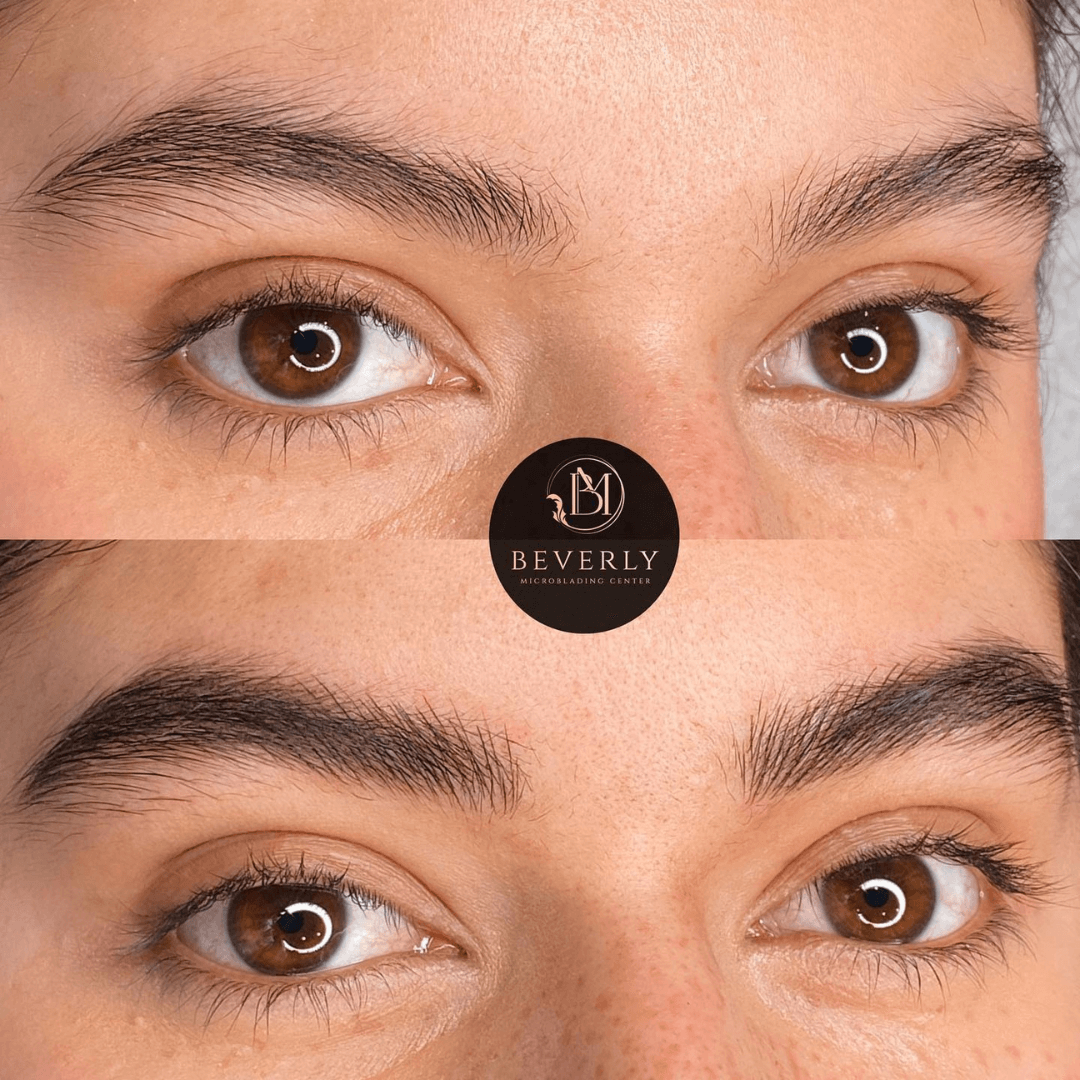 The pigments used are similar to hair dye, but formulated for the face's sensitive skin. Some salons use plant-based dyes like henna.
A brow technician can create a custom shade that enhances your existing brow hairs, from a light brown to the deepest shade of dramatic black. They'll work with you to create gorgeous brows that last six weeks or more.
How Does The Brow Tinting Process Work?
The eyebrow tinting process usually starts with a consultation. This happens either before or during your eyebrow tinting appointment: a brow expert will help you to colour match the right shade for your skin tone and any hair colors, and double-check that you have no allergies, etc.
Sometimes, they'll have you come in to perform a patch test using the dye, especially if you've had severe allergic reactions to beauty treatments in the past.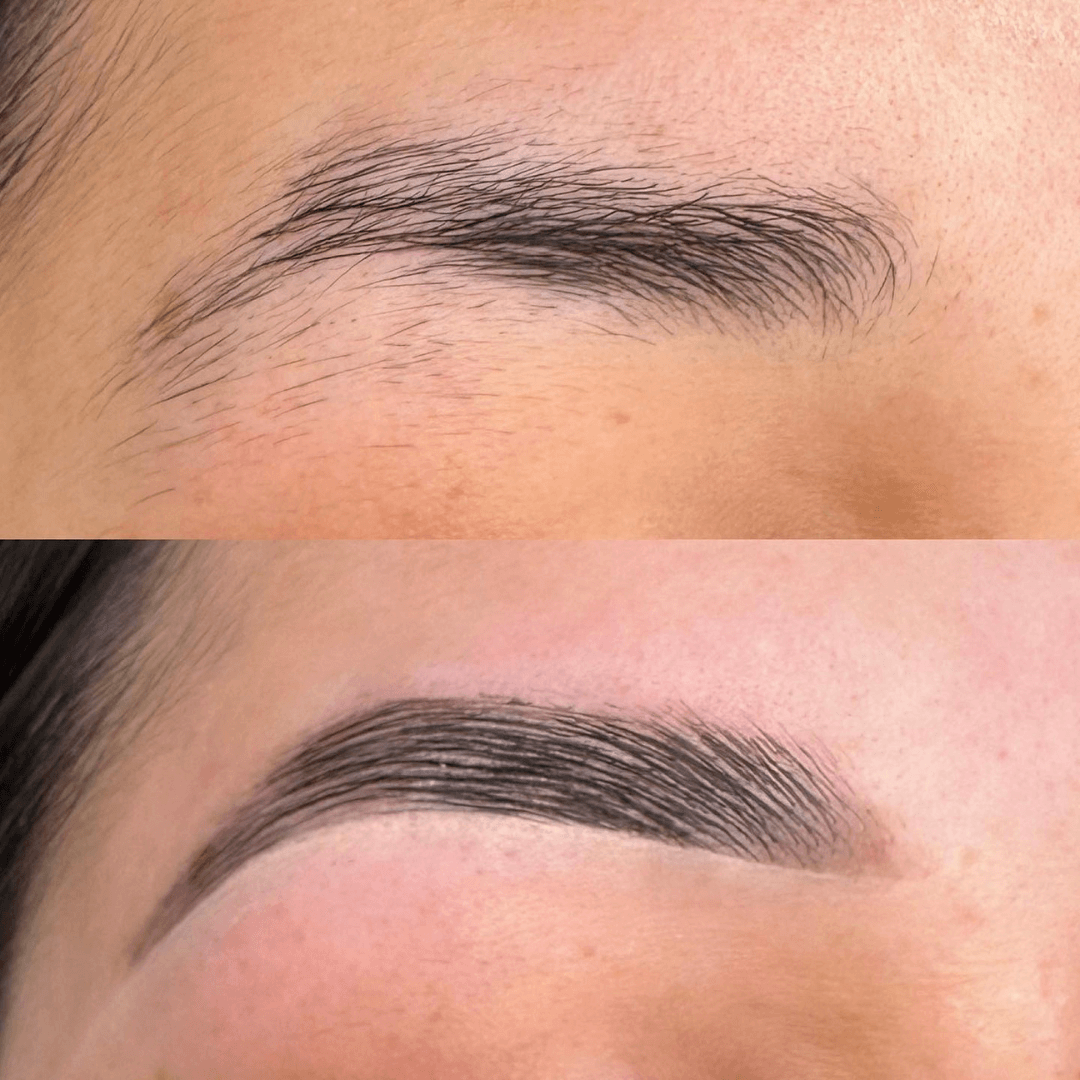 It's important to start with clean brows, so that the dye can soak in properly. When it's time to get your eyebrows tinted, they'll begin by wiping your face and brows clean with a damp paper towel and some gentle cleanser.
Then, they'll let your brows completely dry and spread a thin layer of petroleum jelly on the skin underneath and above the brows. This helps to protect the surrounding skin in the eye area and prevent skin staining.
Afterwards, they'll apply the dye and leave it on for a few minutes before washing everything off. The whole process takes about 35-40 minutes.
When you get your eyebrows tinted, the results will be very visible at first, but will gradually fade as new brow hair grows and old hair falls out. Most beauty salons recommend that you tint eyebrows every three to six weeks to keep them looking fresh.
Do not miss our post on brow lamination.
Pros And Cons Of Eyebrow Tinting
Getting your brows tinted is an excellent way to fill in sparse brows without making a permanent change. It's easy to change up your appearance by adding a quick tint to existing hair, rather than committing to the time, cost and discomfort of microblading.
Additionally, eyebrow tinting can be customized to help you achieve your beauty goals, especially if you're working with an experienced professional.
Of course, repeated brow tinting sessions can be damaging to your skin, resulting in hair loss, redness or rashes. This is why it's important to take a break from harsh dyes every now and then.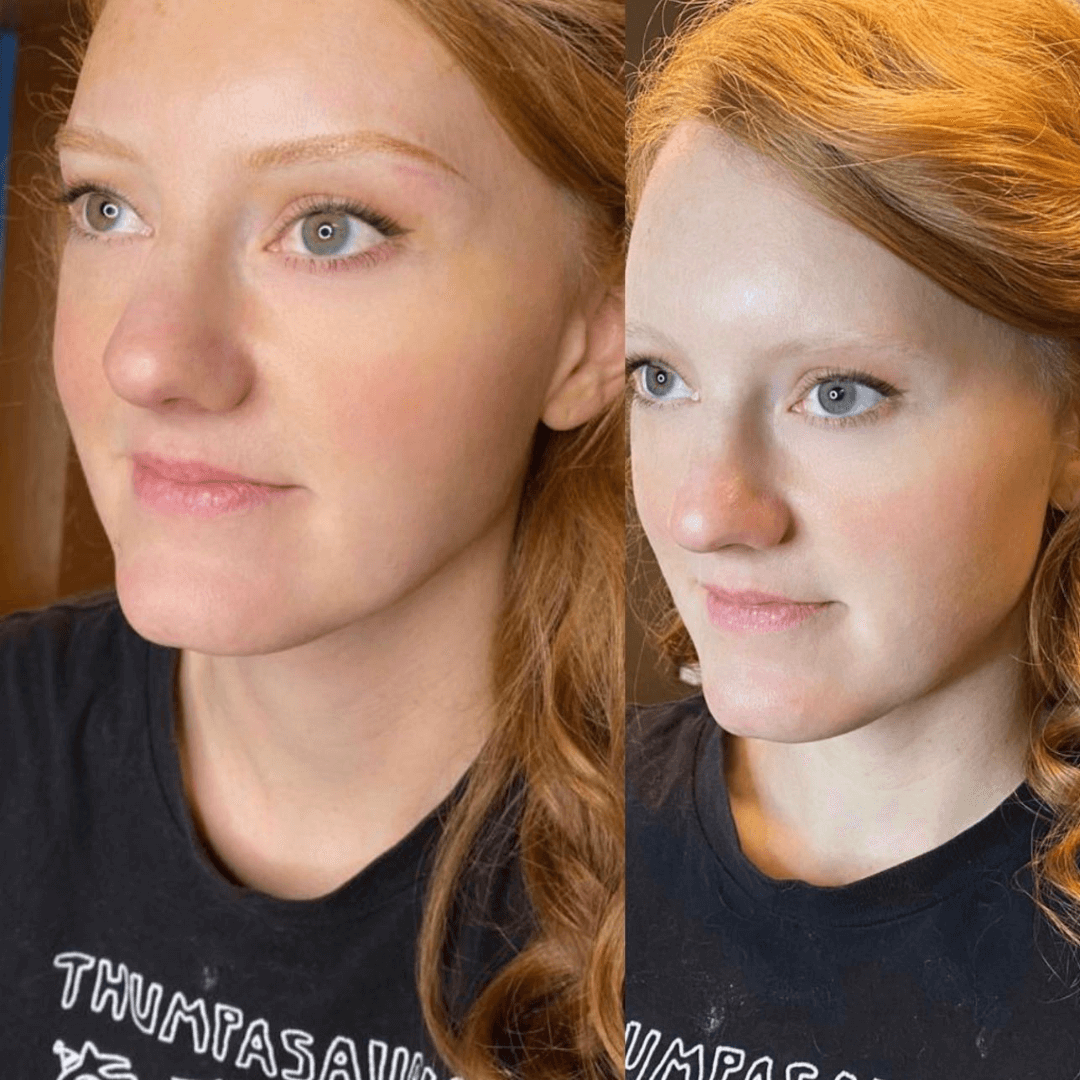 One of the biggest drawbacks is that it's nearly impossible to remove the tint if you aren't happy with your brows afterwards. You usually just need to wait for the hair to grow, fade and fall out on its own.
Finally, it only lasts about 3-6 weeks, requiring regular touch-ups. This cost can add up over time.
If you want to experiment with darker, fuller eyebrows, you can always try a brow gel. This is a temporary gel (just like mascara) which washes out easily. This will help you to decide if tinting is right for you.
We recommend you to check out our post on types of lash extensions.
Brow Tinting Aftercare
Proper aftercare is essential to help keep your eyebrows (and the skin beneath them) in great condition between appointments.
If you want to make your tint last as long as possible, there are some things you can do.
If you've just had your eyebrows tinted, you'll need to treat them gently for the first 24 hours. The ink needs time to settle into the hair follicles, so you should avoid getting your brows wet on the first day.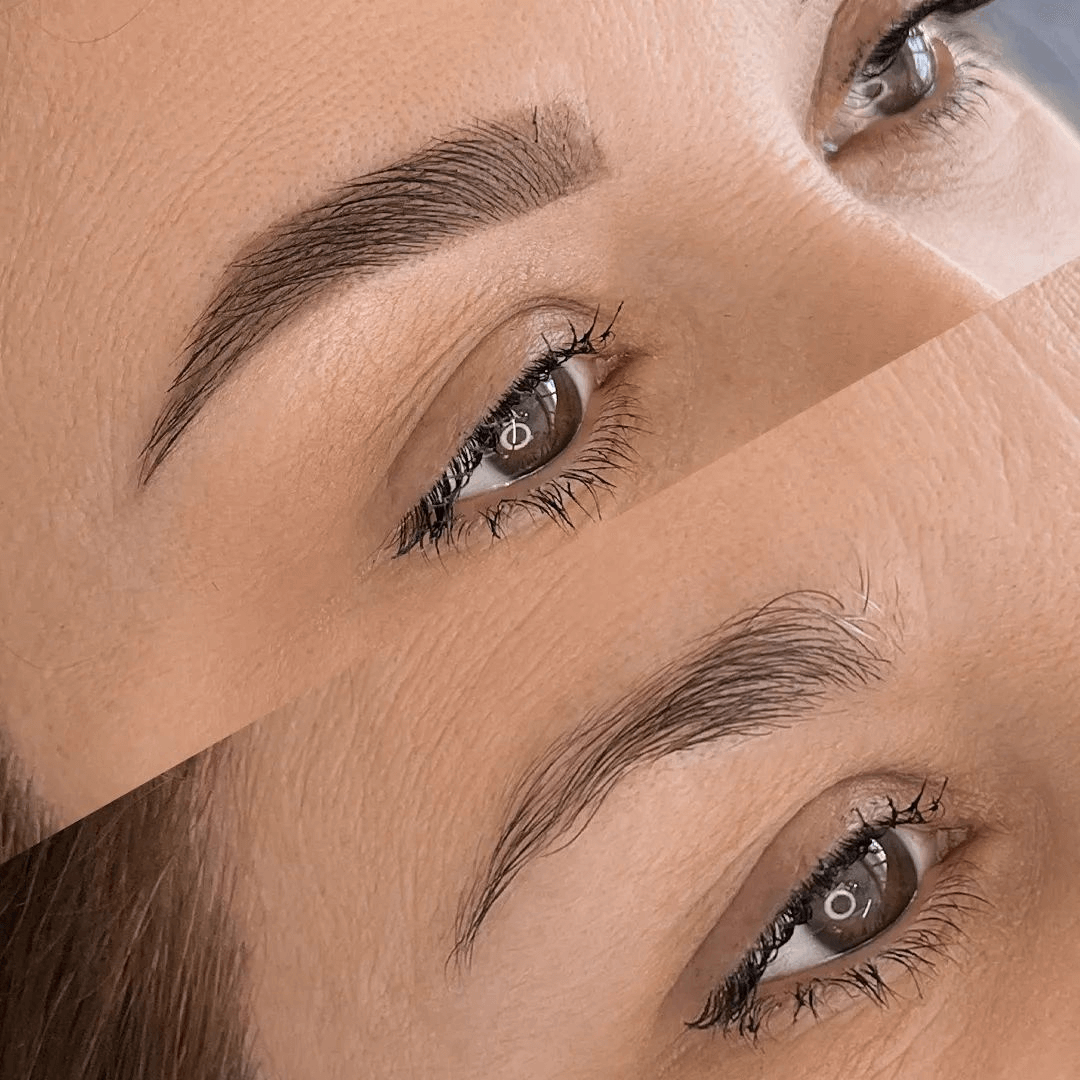 This means no swimming, soaking in the tub or heavy workouts. Avoid applying harsh cleansers to freshly tinted brows. If you need to, just blot away any sweat or oil with a tissue.
After the first 24 hours are up, you can treat them normally. Keep in mind that sunlight can make the color fade faster- you can apply sunscreen to the hair if you're going outside.
Finally, if this is your first time getting your eyebrows done, keep an eye out for any allergic reactions, even if you did a patch test. If your skin gets irritated, tell the salon at your next appointment, and they can use a different formula.
Eyebrow Tinting Before and After
Since brow tints are semi permanent, you'll want to make sure that you know exactly what you're getting into. Discuss your goals with your brows expert before getting a brow tint- don't wait until she's mixing the dye to bring anything up.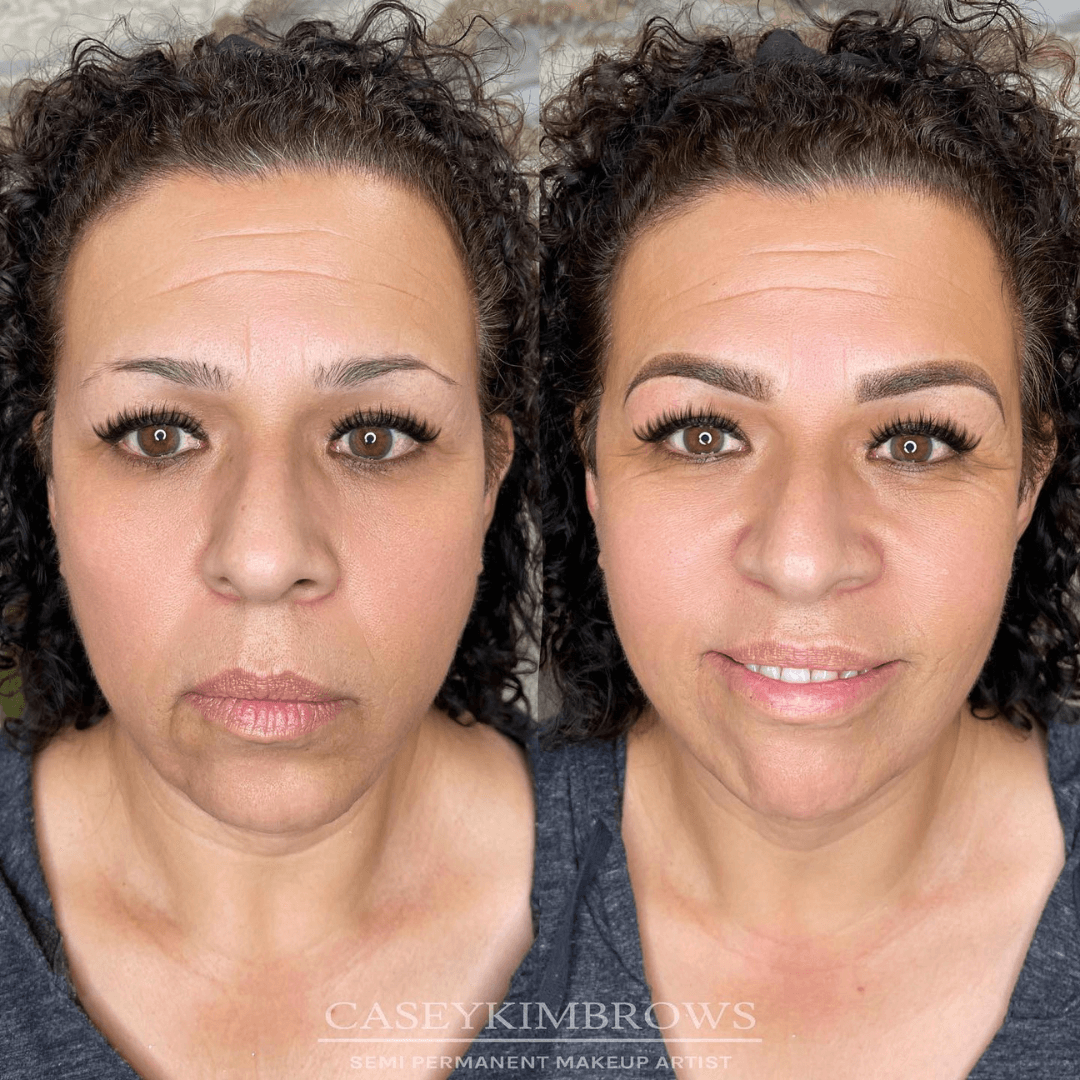 It can be helpful to look at some brow tint before and after photos for inspiration. Check out the salon's website to make sure that you like their work before booking an appointment.
Before and after shots are so satisfying to see. You'll be able to check out the ways that tinting can transform a person's natural brows and leave them looking flawless, even with no makeup on.
Can I DIY Brow Tinting at Home?
Is eyebrow tinting safe? Yes, if it's done by a trained professional.
Can you dye your eyebrows at home? Yes.
Should you dye your own brows? Probably not.
If you're considering whether to tint your brows yourself, you may have come across some of the DIY kits available online. While it is possible to achieve a good-looking brow tint on your own, there are some good reasons to leave this to the pros.
First of all, the skin around the eye is very sensitive, and you risk having an allergic reaction from a harsh or unknown product. A salon will always use safe and reliable dyes, and can discuss each one with you before applying them.
Next, getting the right shade for your brow hairs can be a bit tricky if you don't know what you're doing. You don't want to end up re-dyeing lighter hairs and having to spend more money, or ending up with a too-dark or orangey shade by mistake.
Finally, never ever use leftover hair dye for a brow tint. These harsher pigments aren't formulated for the brow area, and it can be incredibly dangerous to get any kind of dye in your eyes.
If you want to experiment at home, why not try one of the many brow gels you can buy? They're a wonderful way to achieve a temporary boost of color and add some drama to your eyebrows.
Conclusion
Waking up every day with Instagram-perfect eyebrows can be as easy as making a tinting appointment with a skilled brow expert, as long as you're willing to invest in a bit of upkeep and aftercare.
The beauty world is constantly evolving, and what is brow tinting if not the next step in this process? Of course, as people who've lived through the era of too-thin brows, we're more than happy to see things changing.
Citations
Aesthetic analysis of the ideal eyebrow shape and position
https://link.springer.com/article/10.1007/s004
Changes in eyebrow position and shape with aging
https://journals.lww.com/plasreconsurg/Fulltext/2009/10000
About the relationship between eyebrow movements and Fo variations
https://ieeexplore.ieee.org/abstract
Recommendations
How long does eyebrow tinting last?
Just like getting your hair colored, an eyebrow tint will fade gradually and change as your hair grows and falls out.
Generally, this means that it will last between three to six weeks. The timeline is a bit different for everyone, but you can extend it with proper aftercare and sunscreen to your eyebrow tint from fading.
How much does eyebrow tinting cost?
Most salons will charge between $20 and $40 to tint your brows, but you can sometimes save by combining it into packages with other beauty services like getting your hair colored during the same appointment.
Eyebrow tinting vs microblading
Microblading is a kind of tattooing process, where pigment is added into the skin in the brow area. This lasts anywhere from one to three years and is much more expensive (and painful) than a simple eyebrow tint. Tinting should never hurt, is very affordable, and lasts a few weeks.