How To Come Up With Best Tattoo Ideas in 2023?
Posted on Jul 24, 2023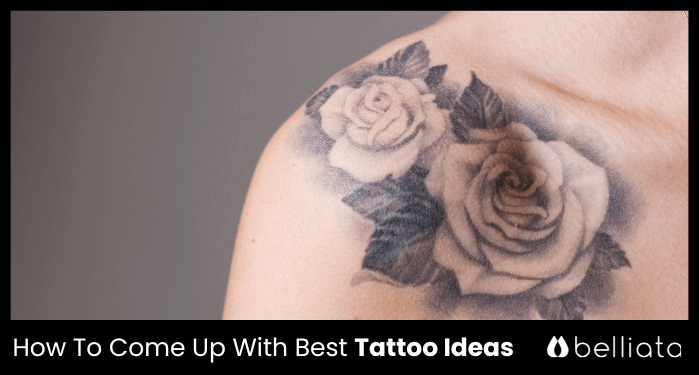 Maybe you want some inspiration for a meaningful tattoo, or maybe you're looking for fun tattoo ideas or just curious about different tattoo styles. Either way, you've come to the right place.
Jump to the Section You Like
How To Come Up With Tattoo Design Ideas?
No matter what kind of tattoo design or tattoo style you're considering (maybe you're still in the brainstorming phase and not sure), coming up with meaningful tattoo ideas is easier if you keep a few things in mind.
Consider Your Motivation
Getting any new body art is a big decision, so it's important to understand why you want a tattoo. Do you want a tattoo image of a favorite animal, some decorative lettering tattoos with loved one's names, or an intricate dragon tattoo that just plain looks cool?
Knowing why you want a new tattoo will help you choose a tattoo style and provide some inspiration.
Choose A Location
Designs that work well as shoulder tattoos might not work well as lower back or forearm tattoos. Knowing where you want your tattoo inked will help you and your tattoo artist plan something that works well.
Select A Style
Take a look online at some different, popular tattoo styles, like traditional tattoos with bold lines and dark colors, cartoonish modern tattoo art, and minimalist tattoo art. See which style speaks to you. Often the same tattoo design can be adapted into different styles.
Reach Out To Artists
Find an experienced tattoo artist (or two) in your local area, and check out their portfolios. A skilled tattoo artist will have photos of their work that potential clients can check out. If you like what you see, contact them to discuss tattoo designs- they might have some suggestions of their own, too.
Be Flexible (and don't settle)
Whether you're set on getting a butterfly tattoo or a detailed celtic cross, it's still important to be open to feedback. Tattoo drawing ideas often evolve and go through a couple of changes before they end up on your skin. Be open to feedback, and be willing to ask for revisions before you get the actual tattoo.
Do not miss our post on lash extensions types.
Tattoo Ideas For Men
Thanks to social media, there are more mens tattoo ideas available than ever. In some ways, this makes choosing meaningful tattoos (or ones that you just really like) even more challenging. Here are some of our favorite tattoos for men:
Family Crest Tattoo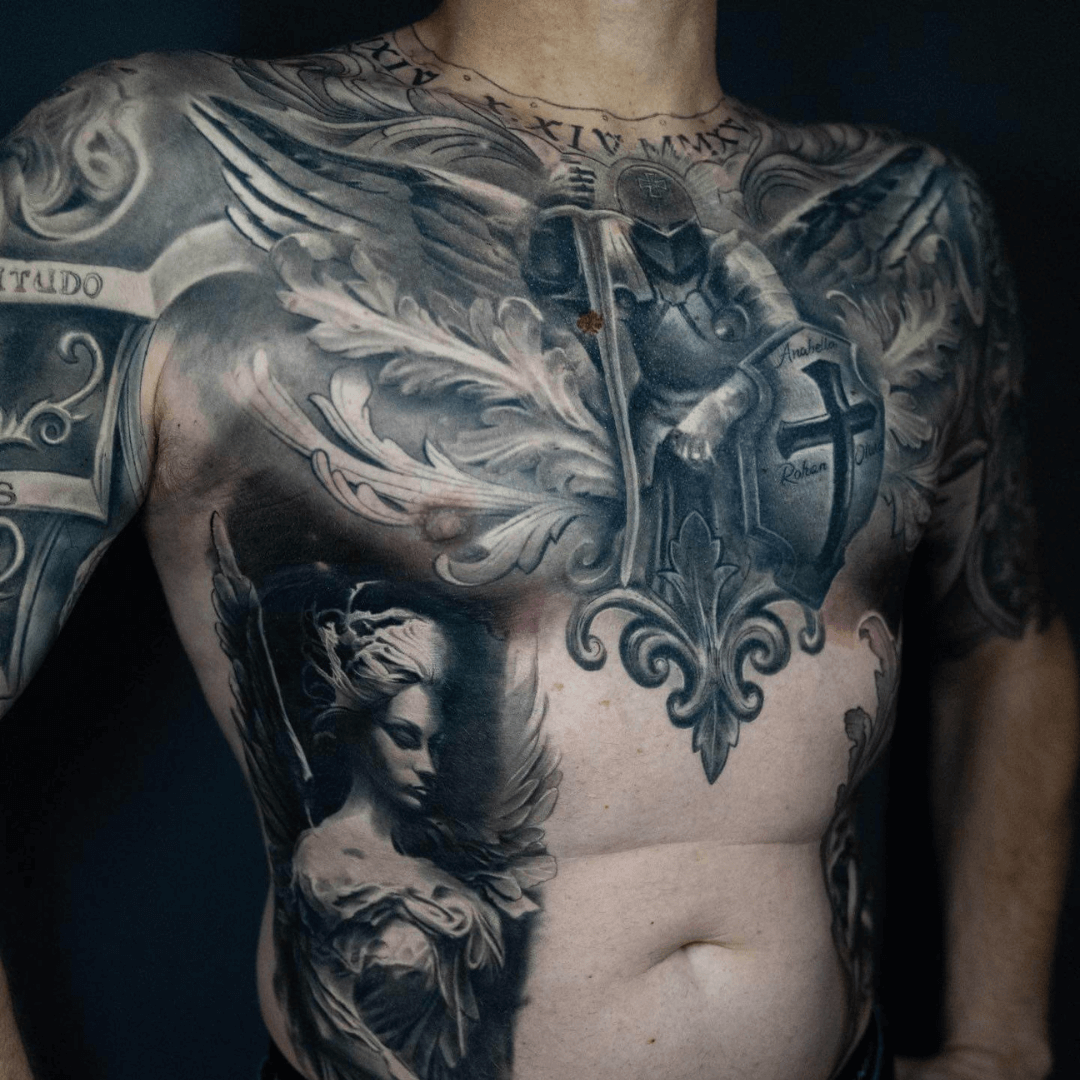 Tattoo designs that incorporate your family's history are classic, and the crest is one of our favorite family tattoo ideas. You can create meaningful tattoos that include elements of your family's historic crest (with a bit of research) or design your own. This style of tattoo for men looks great on the upper arm.
Fantasy Tattoos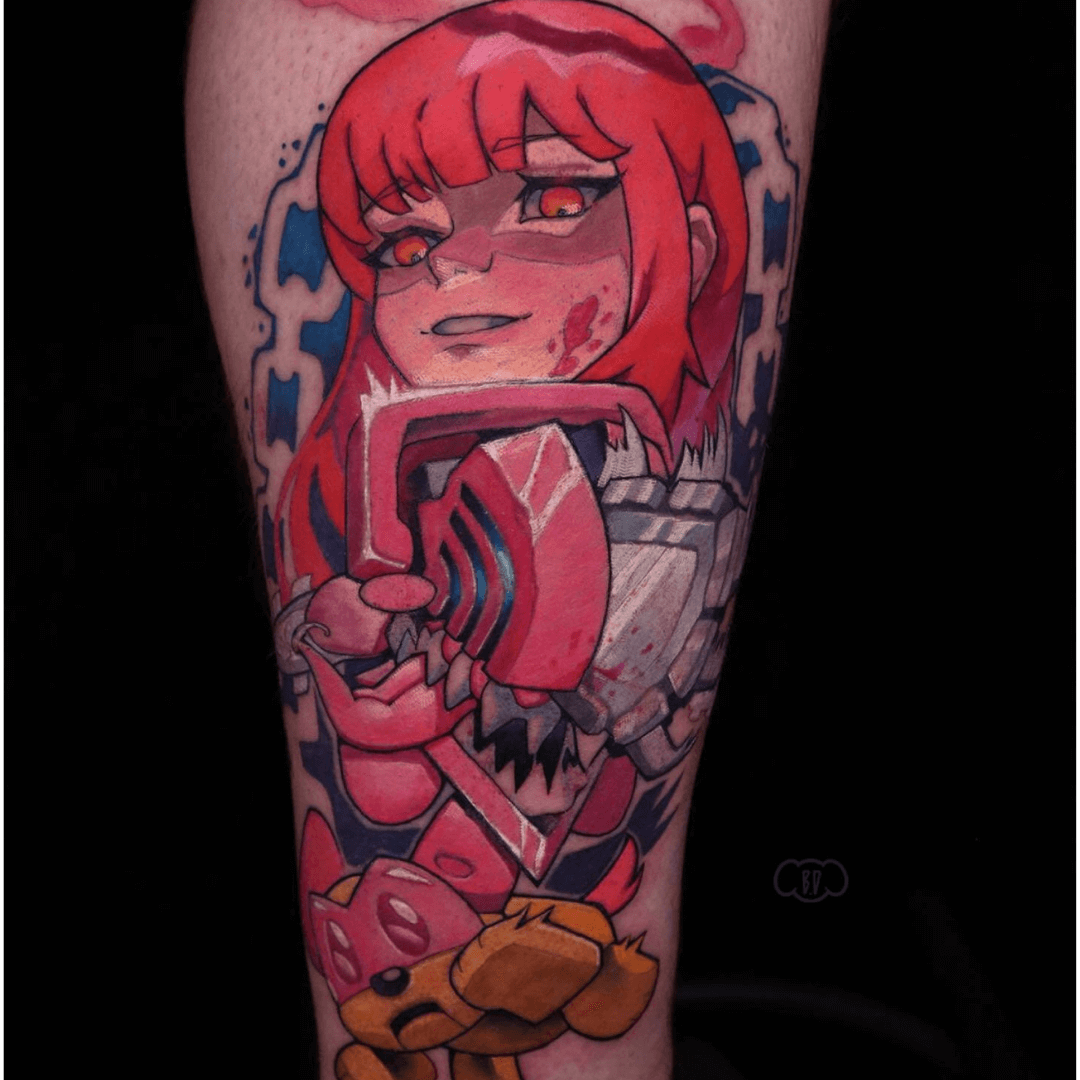 Cool tattoos can take many forms, so why not showcase something you enjoy? Some tattoos for men that fit the fantasy theme are a phoenix tattoo, lion tattoo, dragon or crown tattoo. These can be styled as old-school tattoos with dramatic lines, or as bright, modern pieces.
Tribal Tattoo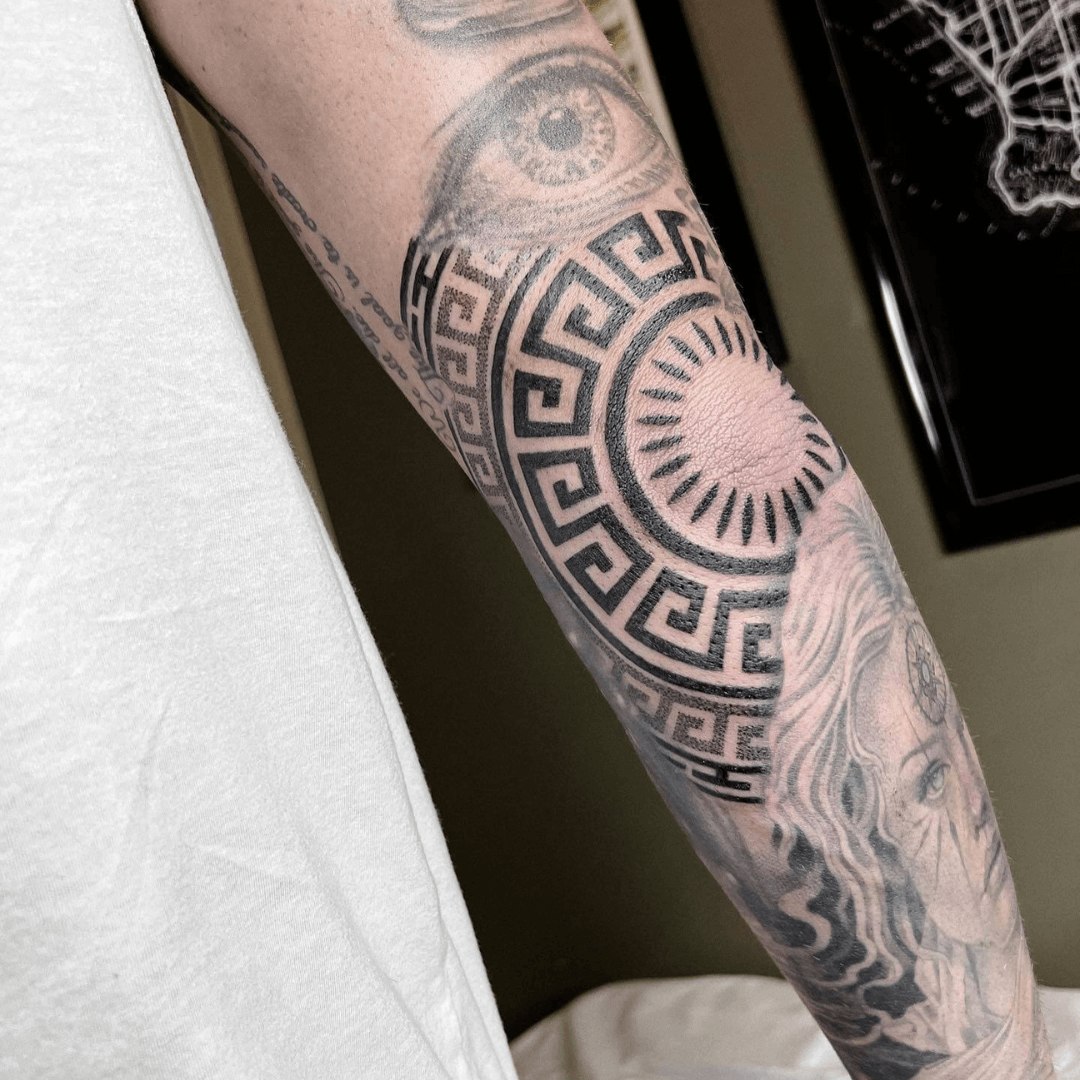 This is one of our favorite forearm or leg tattoo ideas. Tribal tattoos for men come in a lot of amazing and intricate patterns, each with their own meaning and cultural associations, so you'll want to do some research before choosing.
Sleeve Tattoo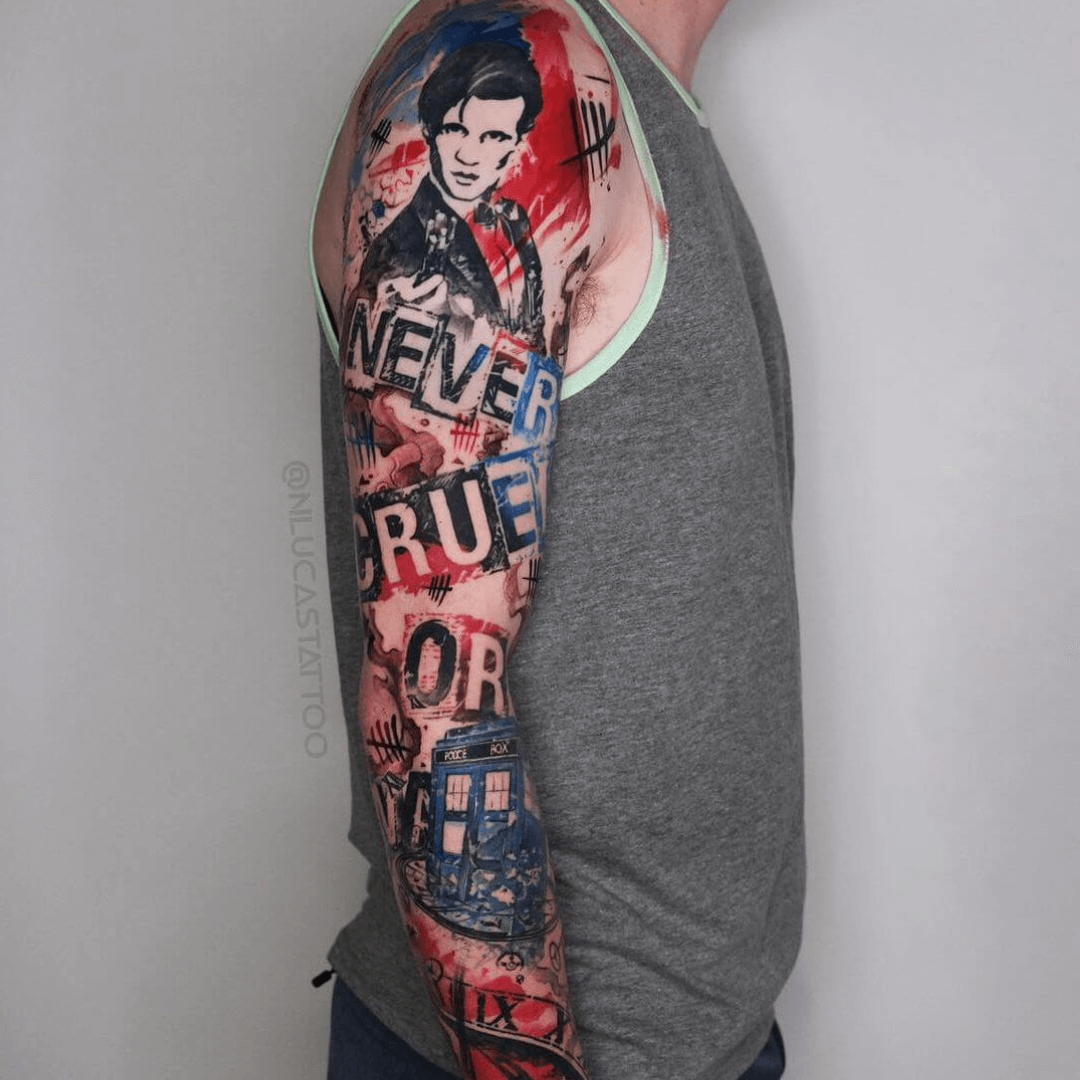 Instagram is full of sleeve tattoo ideas for men, and we can see why. Tattoo sleeves make a statement and are one of the most eye-catching options out there. They can be used to tell a story, showcase a favorite interest, or even an amazing landscape.
Portrait Tattoo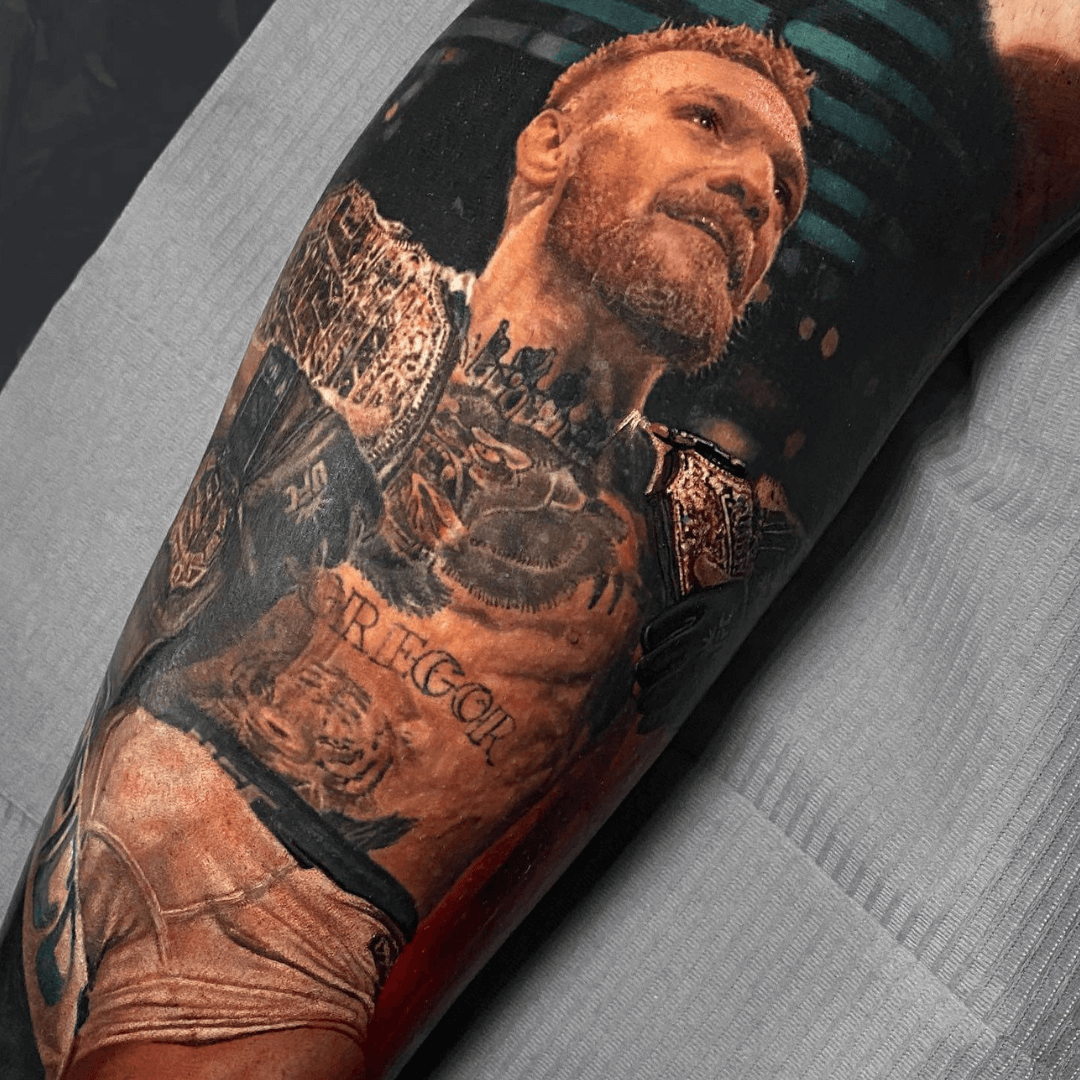 A portrait is a cool tattoo idea, and many men will use these as a way to remember a loved one or pay tribute to a friend. Portrait tattoos for men have evolved as techniques have improved, but you'll still want to choose a location that won't sag or stretch.
We also recommend you to check out our post what is brow lamination.
Tattoo Ideas For Women
Like tattoos for men, women's tattoos are a form of self-expression, remembrance or decoration. They can also be used to highlight different areas of your body and show off a bit. Here are some tattoo designs to help inspire you:
Religious Tattoos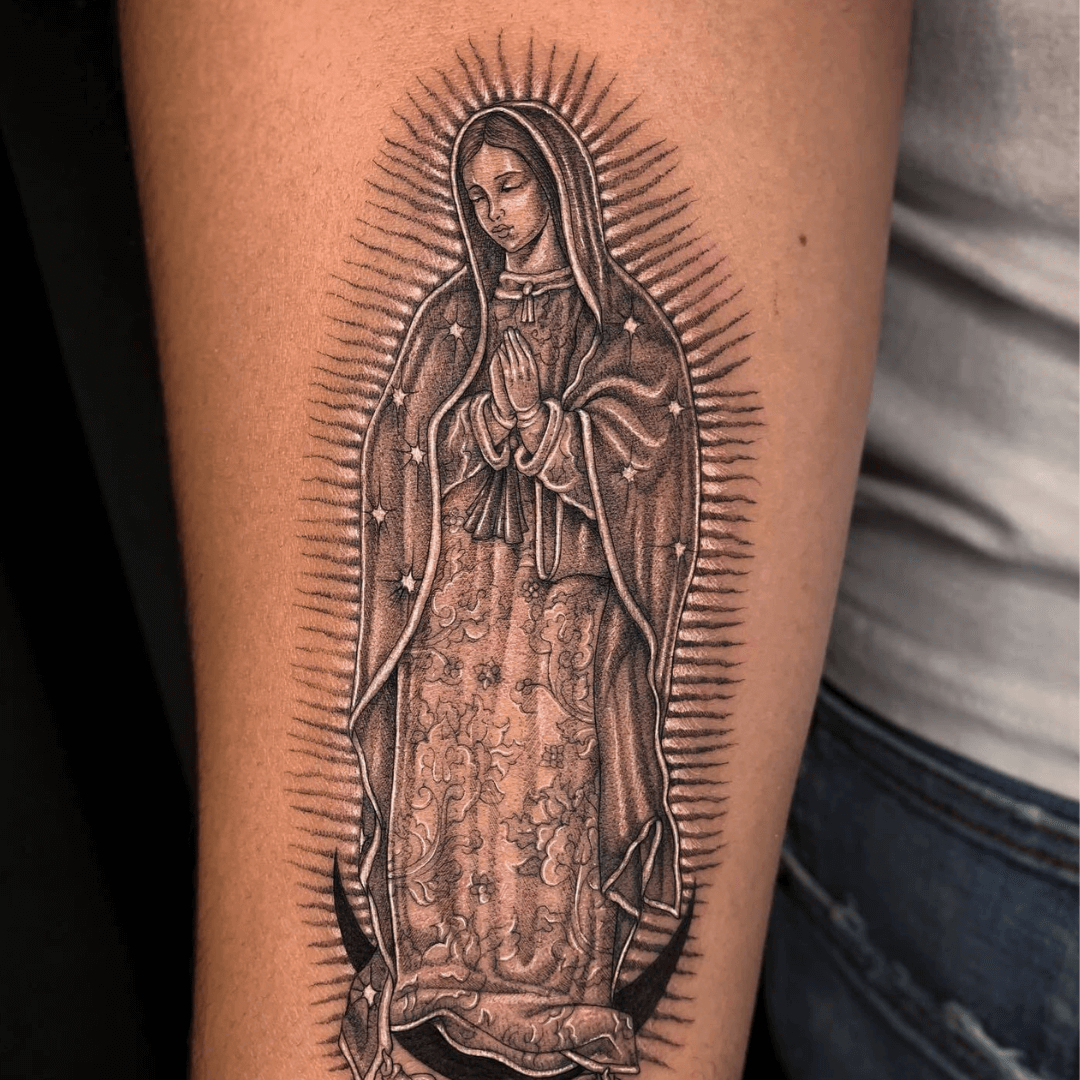 This includes the ever-popular cross tattoos, but you can get anything that symbolizes your own faith or personal journey. You might also consider sacred heart tattoos, a dream catcher tattoo or ones that include new-age or Eastern religious elements.
Floral-Themed Tattoos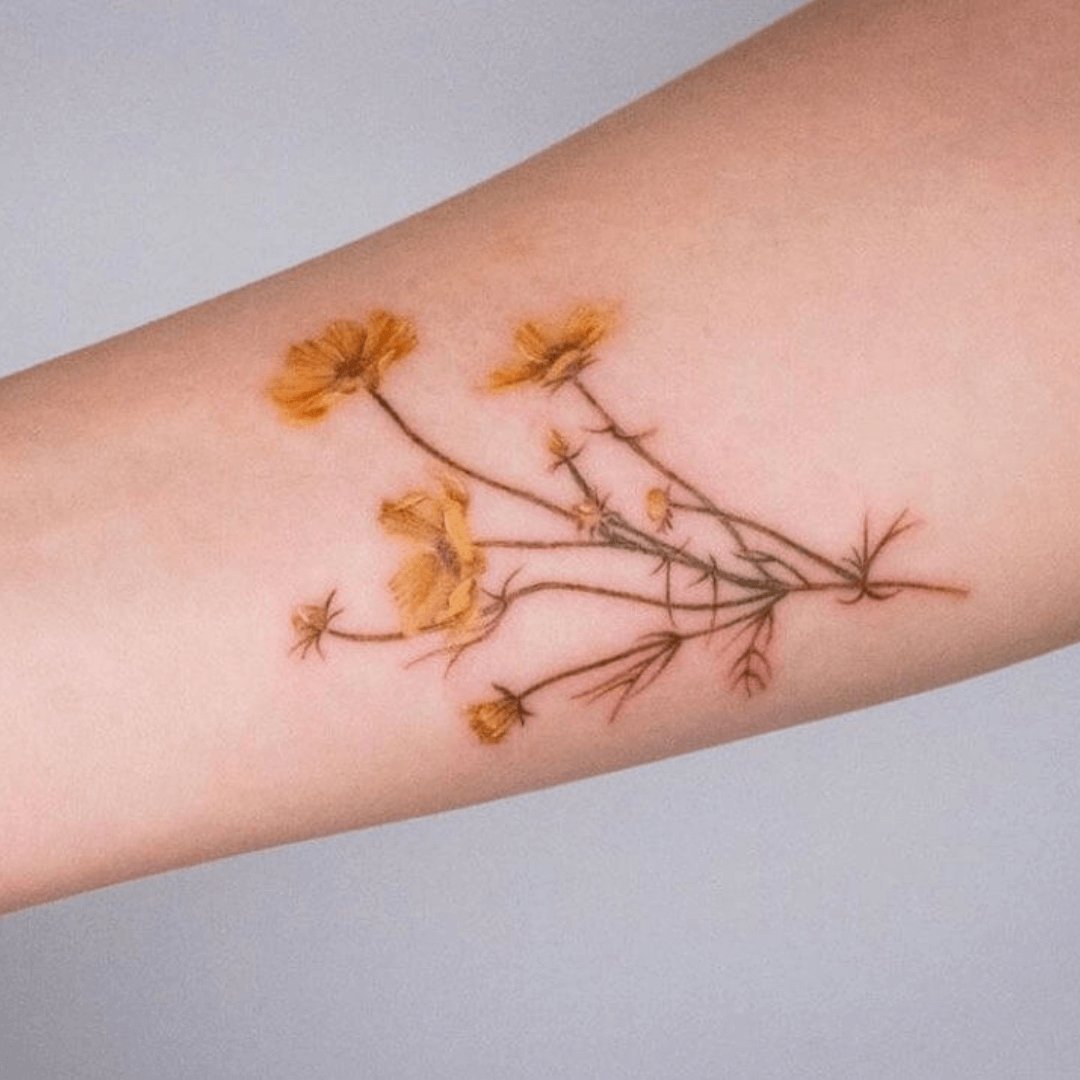 A flower tattoo might not be at the top of your list yet, but there are so many variations you can get that we think it's worth considering. This includes classic flower tattoo ideas like roses, to stain-glass flowers and minimalist flower-and-vine line tattoos.
Sleeve Tattoos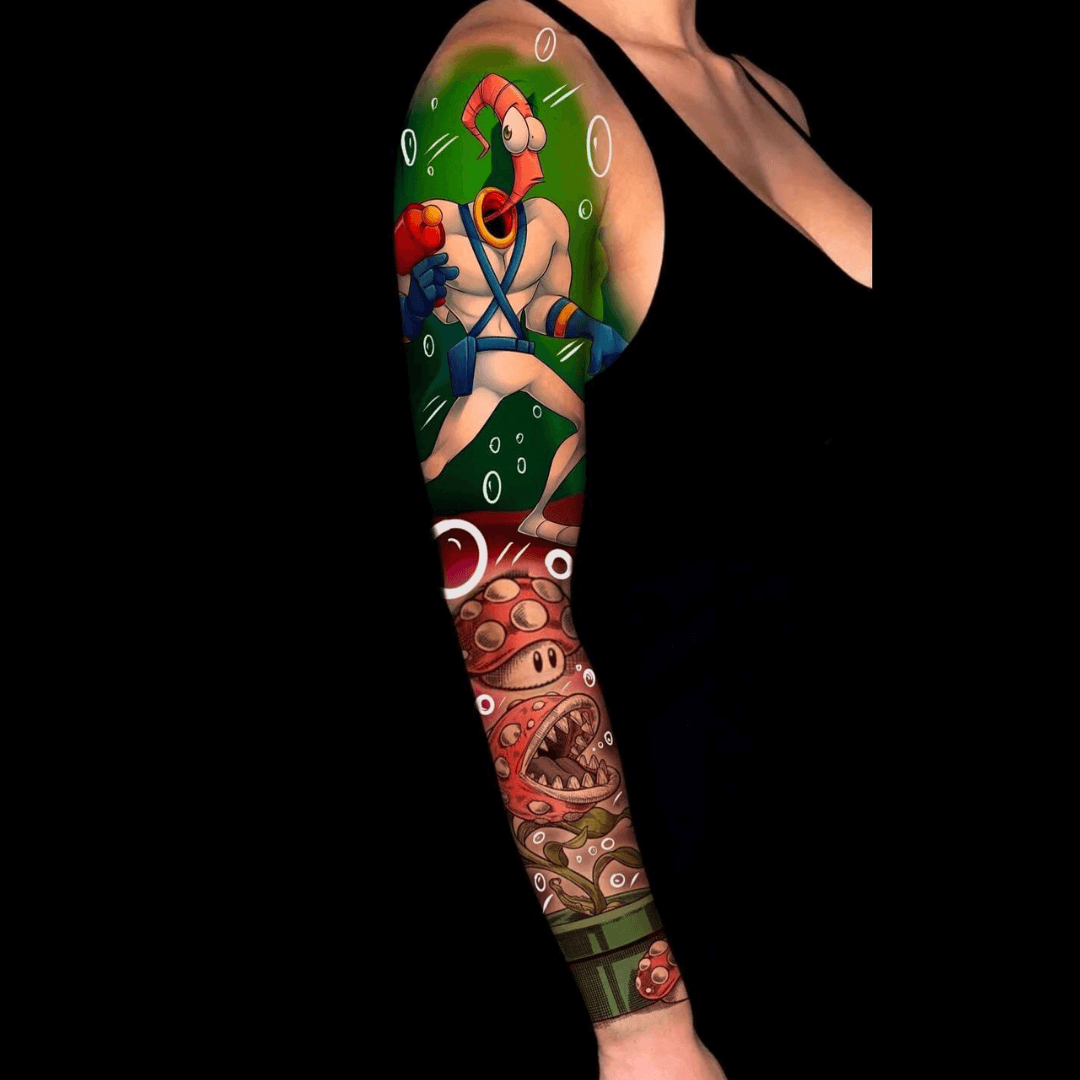 Sleeves are among the most dramatic arm tattoo ideas, but that's why we love them. Some tattoo sleeve ideas that look fantastic on women of all skin tones include dark flower tattoos, tribal patterns or star constellations.
Bird Tattoos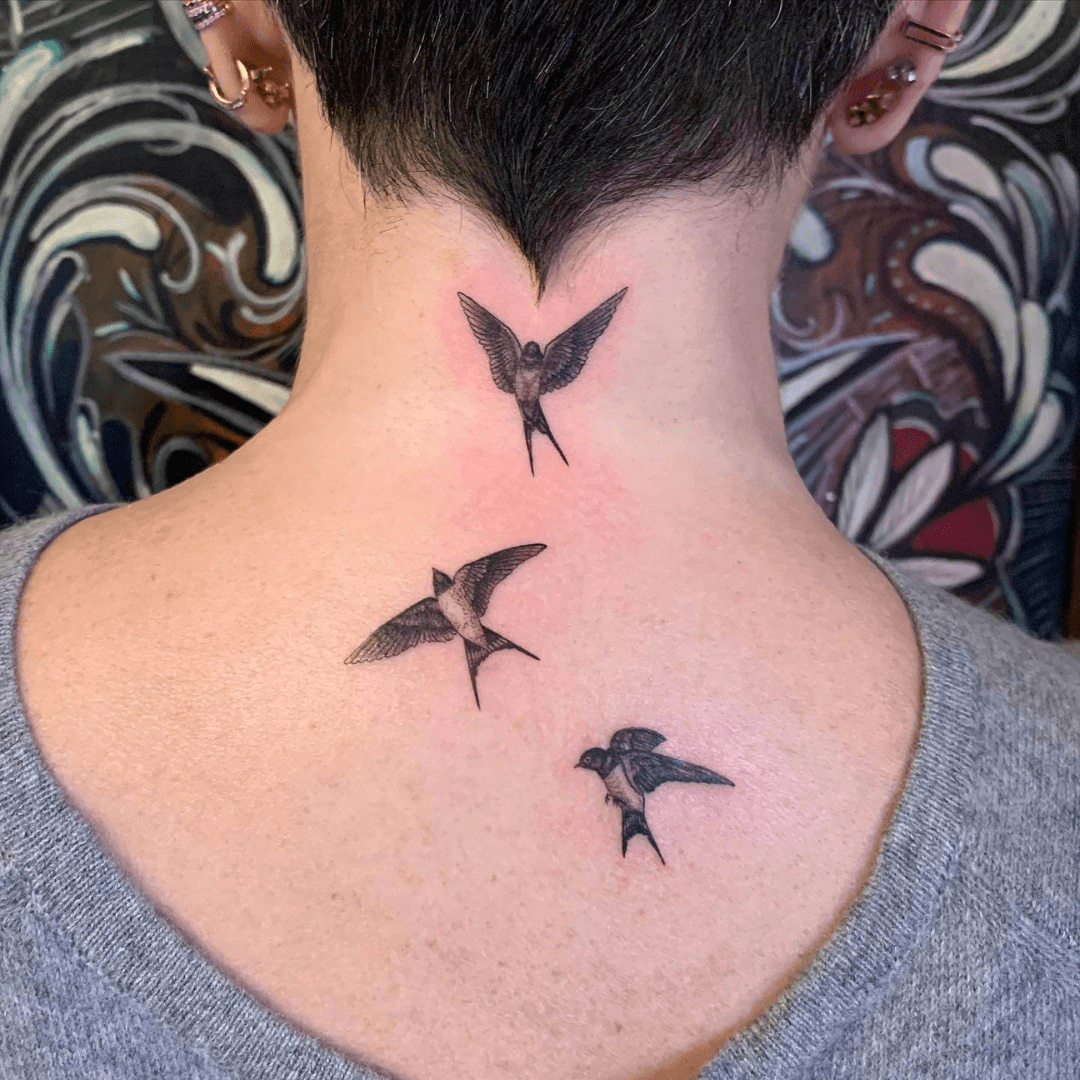 You can go with classic bird tattoo designs like an open birdcage to symbolize freedom, or take your inspiration from local wildlife. There are so many cute tattoo ideas that incorporate birds- you'll have a ton of color options to choose from.
Angel Wings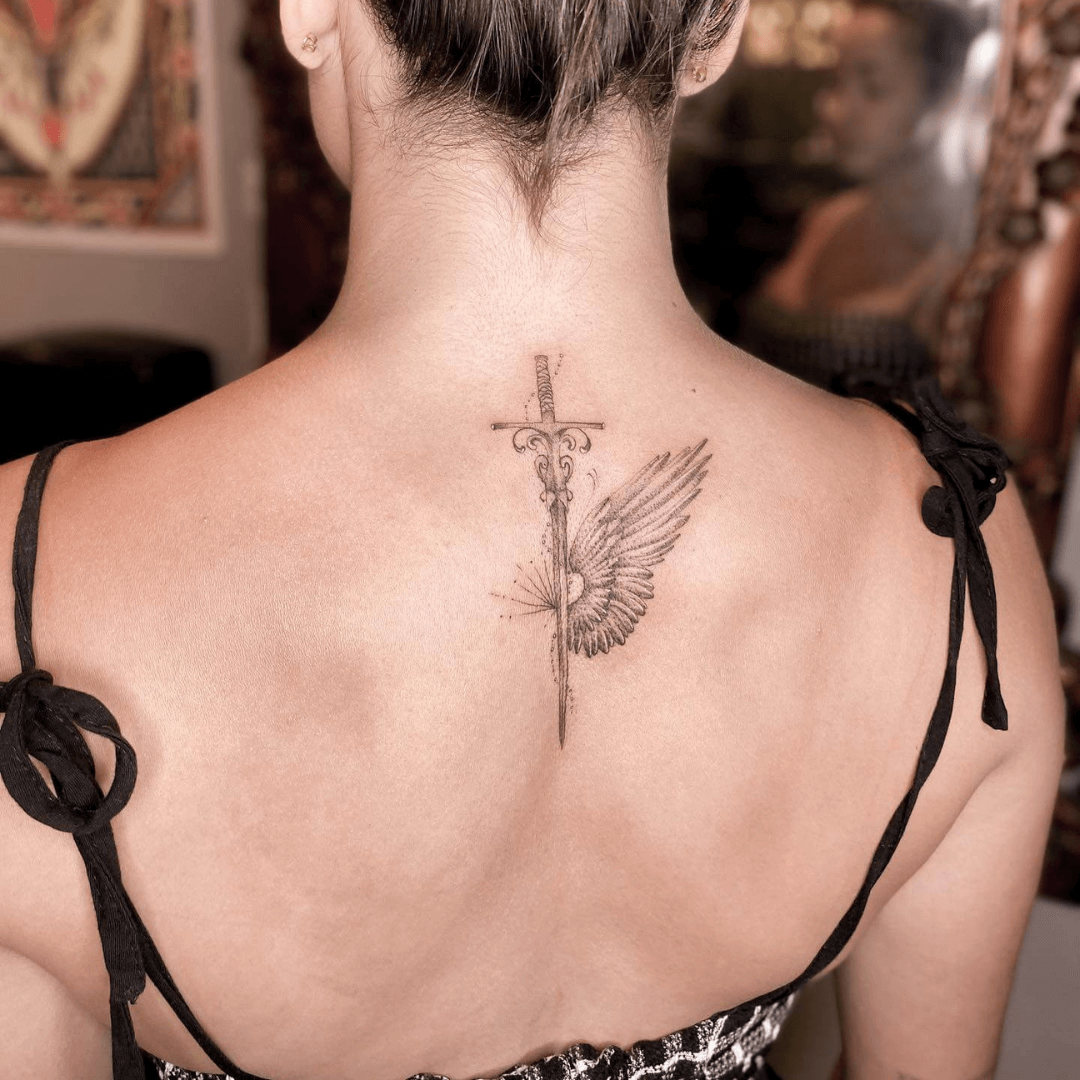 This is a variation on the angel tattoo theme, and some women even get full-size wings on their backs. These look fantastic (and sexy) but they are time-consuming and expensive. You can also get a smaller set on your arm or ankle, or pair it with a name as a tribute to someone.
Small Tattoo Ideas
Great looking tattoos don't need to be huge. The right tattoo artist can take any design and create a small and detailed version. Some small tattoo ideas for women and men include:
Butterfly Tattoo Designs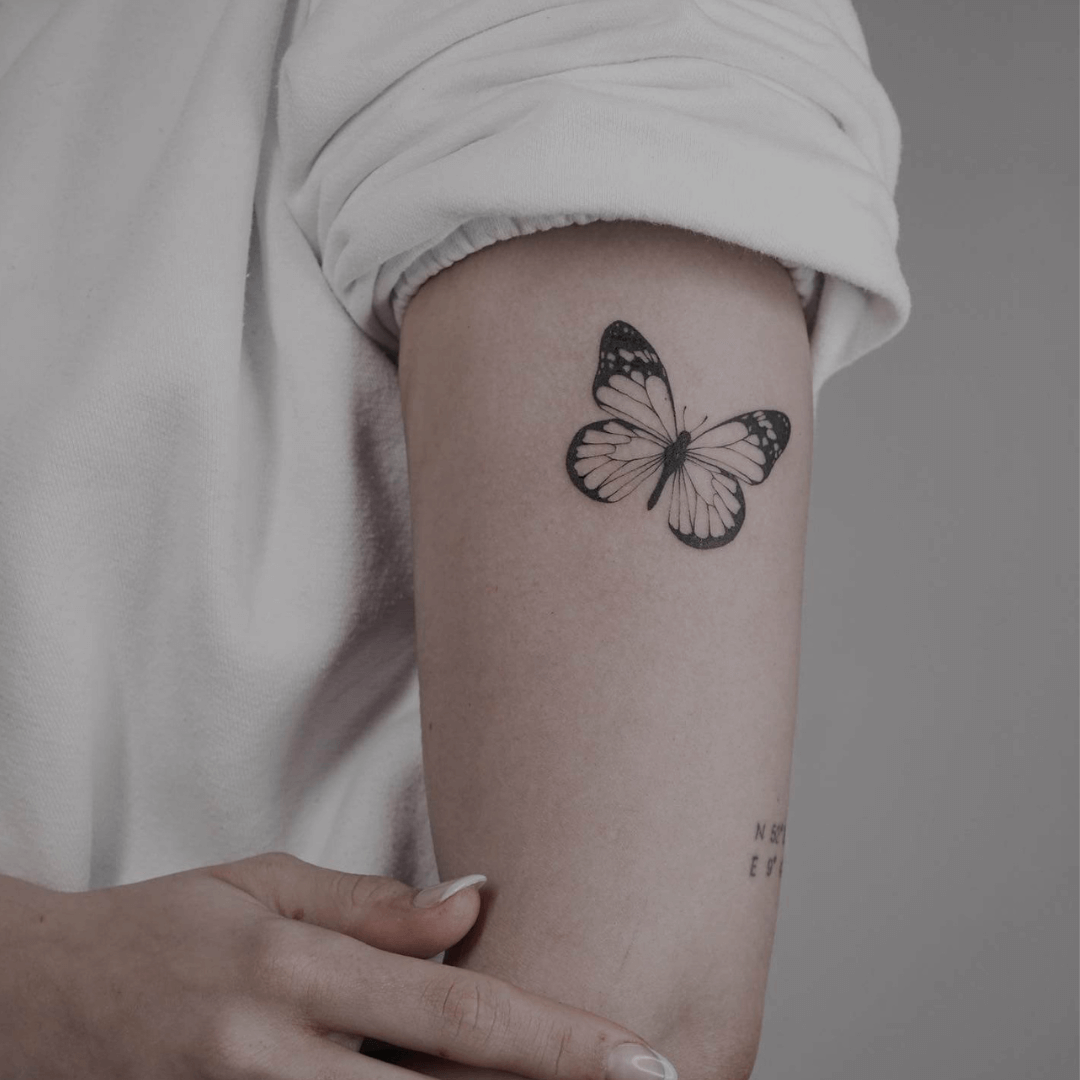 Butterfly tattoo ideas are often naturally on the smaller side, since these are not large insects. Butterflies symbolize rebirth, change and transformation. Their intricate patterns and bright colors contrast well with the delicate lines of their bodies.
Moon Tattoo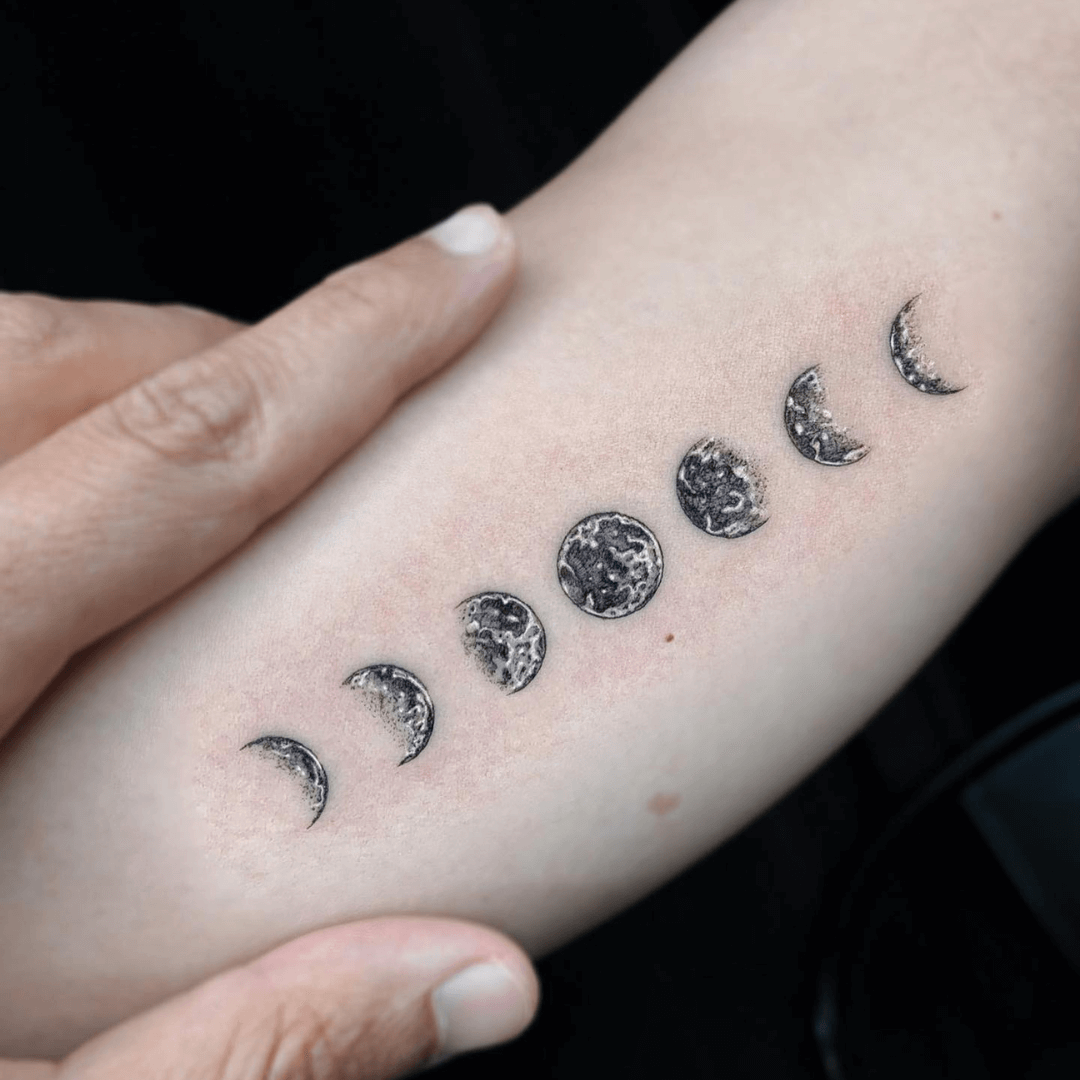 Moon tattoos often represent freedom or the natural changes in one's life. You can get a simple outline of the moon's phases, or even a triple goddess tattoo (two crescents and a full moon). Some people pair these with sun tattoos to symbolize balance.
Anchor Tattoos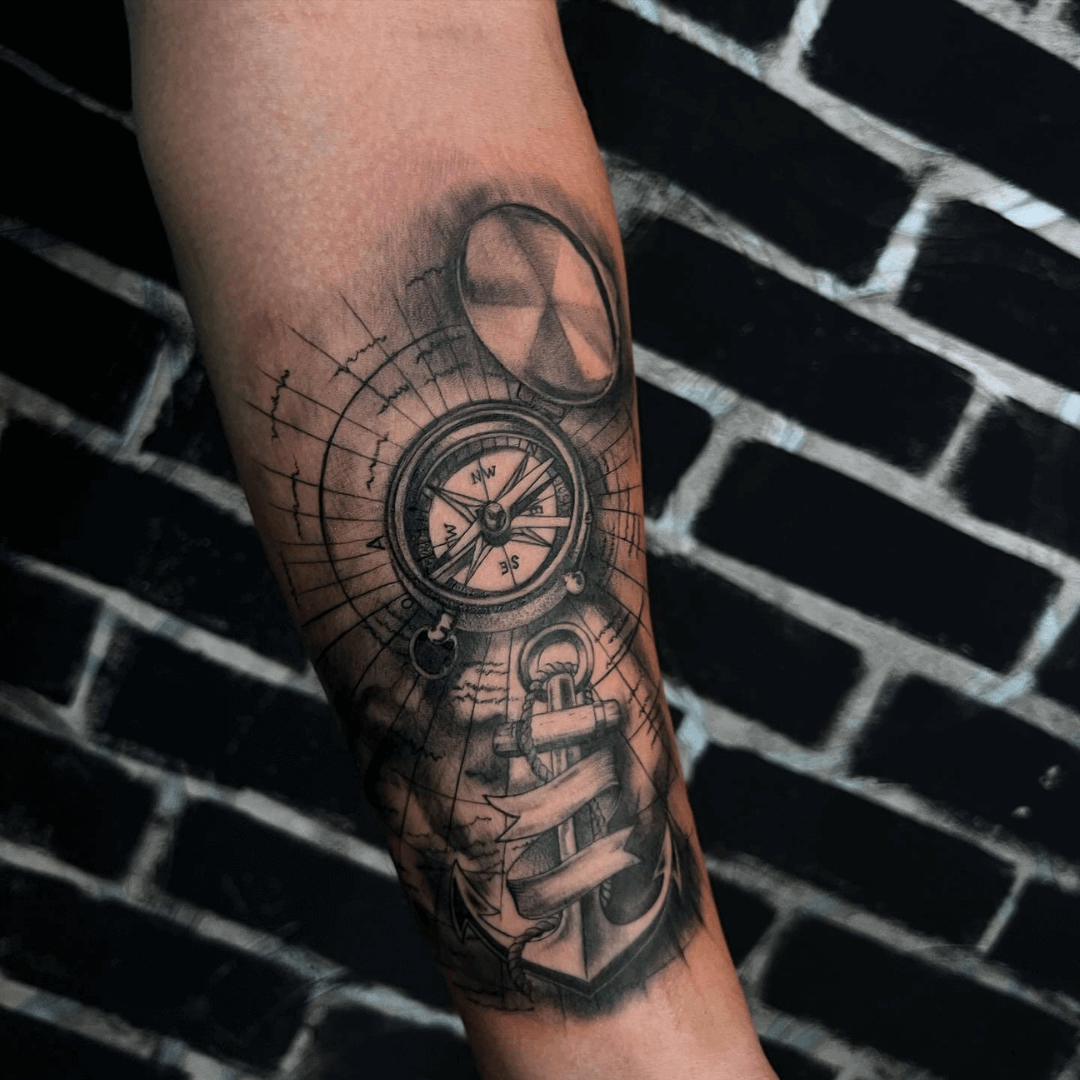 A classic symbol of travel, anchor themes are popular in neo traditional tattoo designs, and are one of the best small tattoo designs ideas for men, with centuries of tradition behind them. They work well on most parts of the body.
Skull Tattoos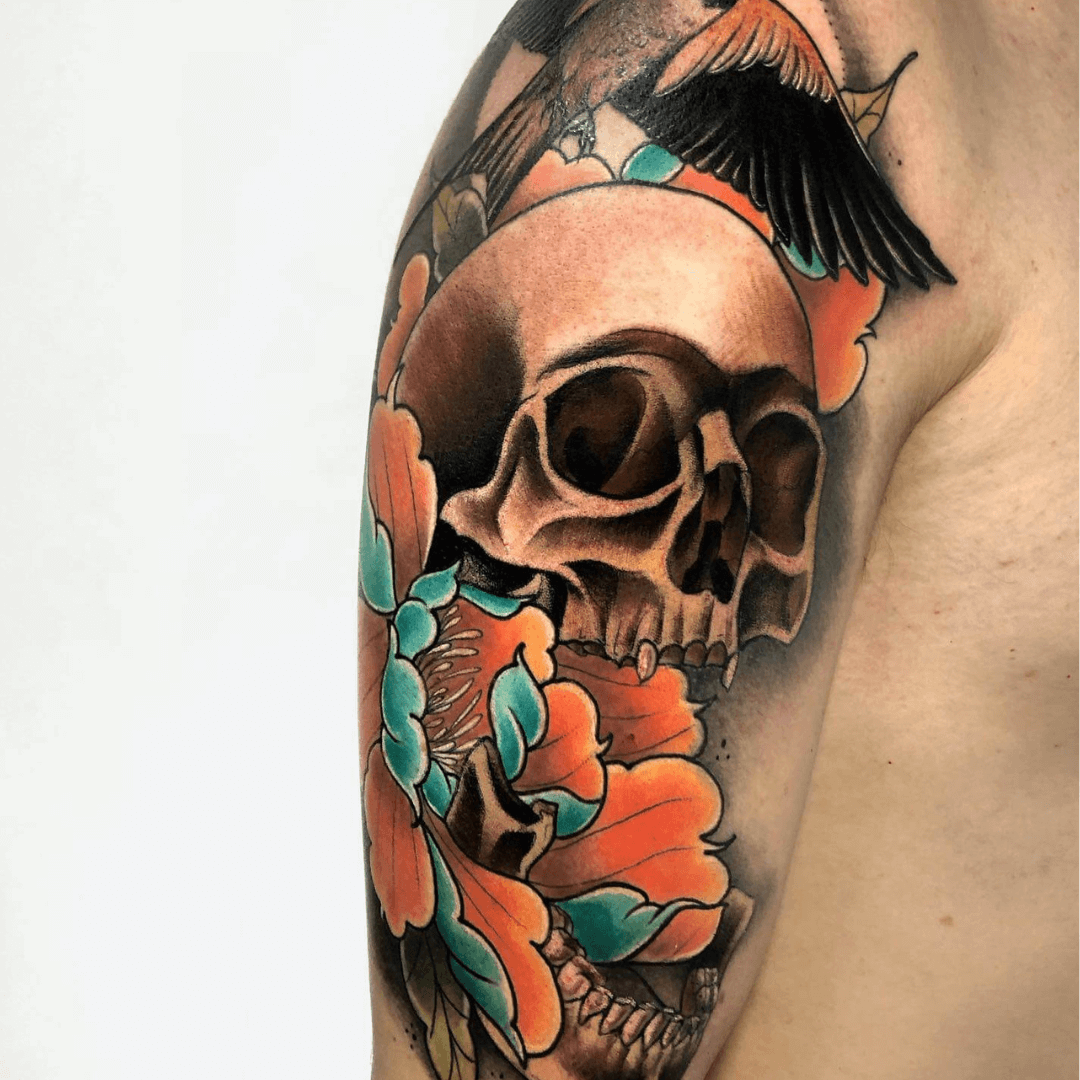 A skull tattoo isn't something that just goths and bikers can get. In fact, many people get skulls inked as a way to remember their mortality, and as a reminder to live life to the fullest.
Name Tattoo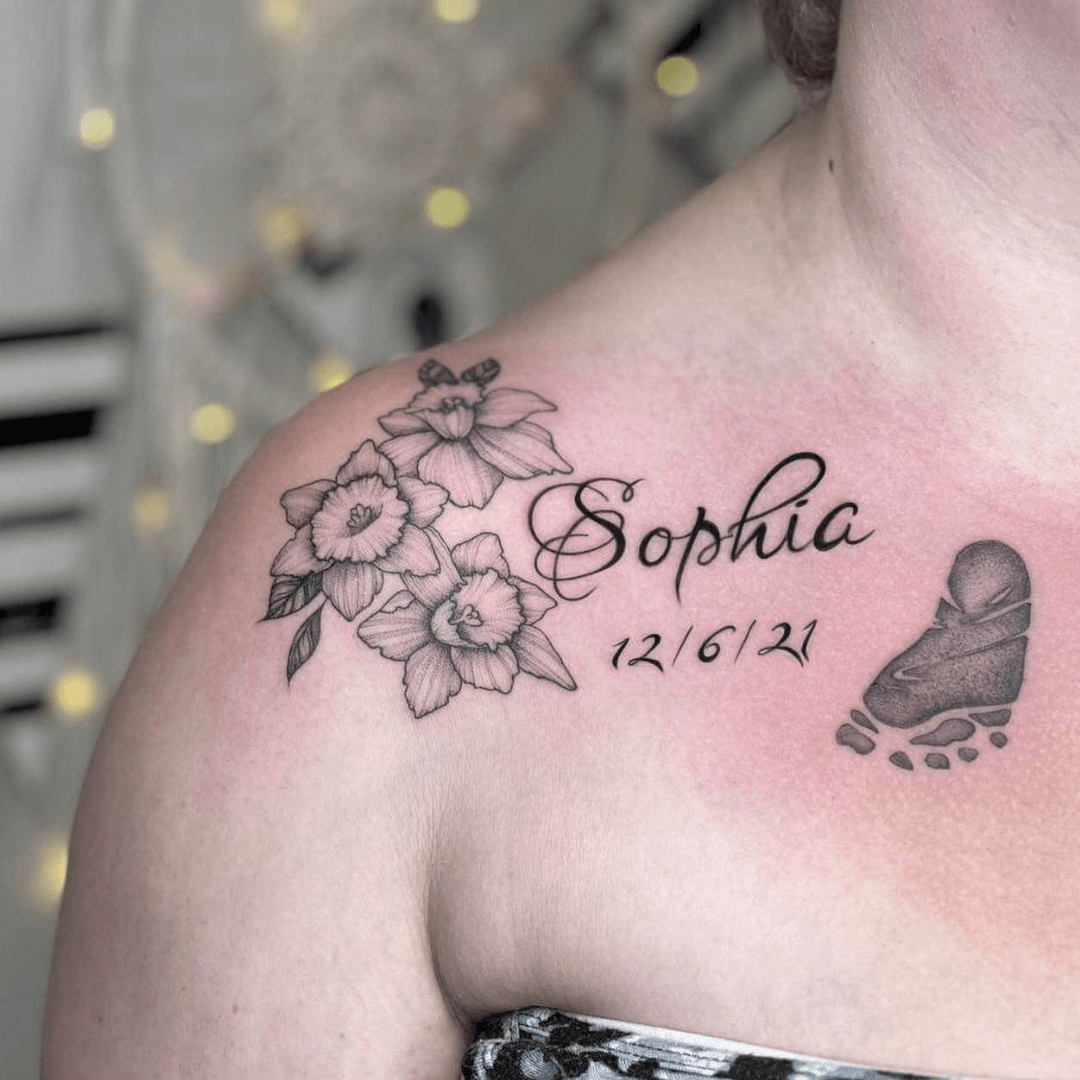 This is one of the most common neck tattoo designs that we've seen, and it works well in a small space. Of course, name tattoo ideas aren't limited to the neck- many people get them in different fonts, just about anywhere.
Simple Tattoo Ideas
Sometimes, easy tattoo ideas result in some of the best tattoos. Tattoo artists still need a lot of skill to pull off a good-looking simple piece, since every detail gets a lot of attention. Here are some suggestions for simple tattoos that we absolutely love:
Heart Tattoo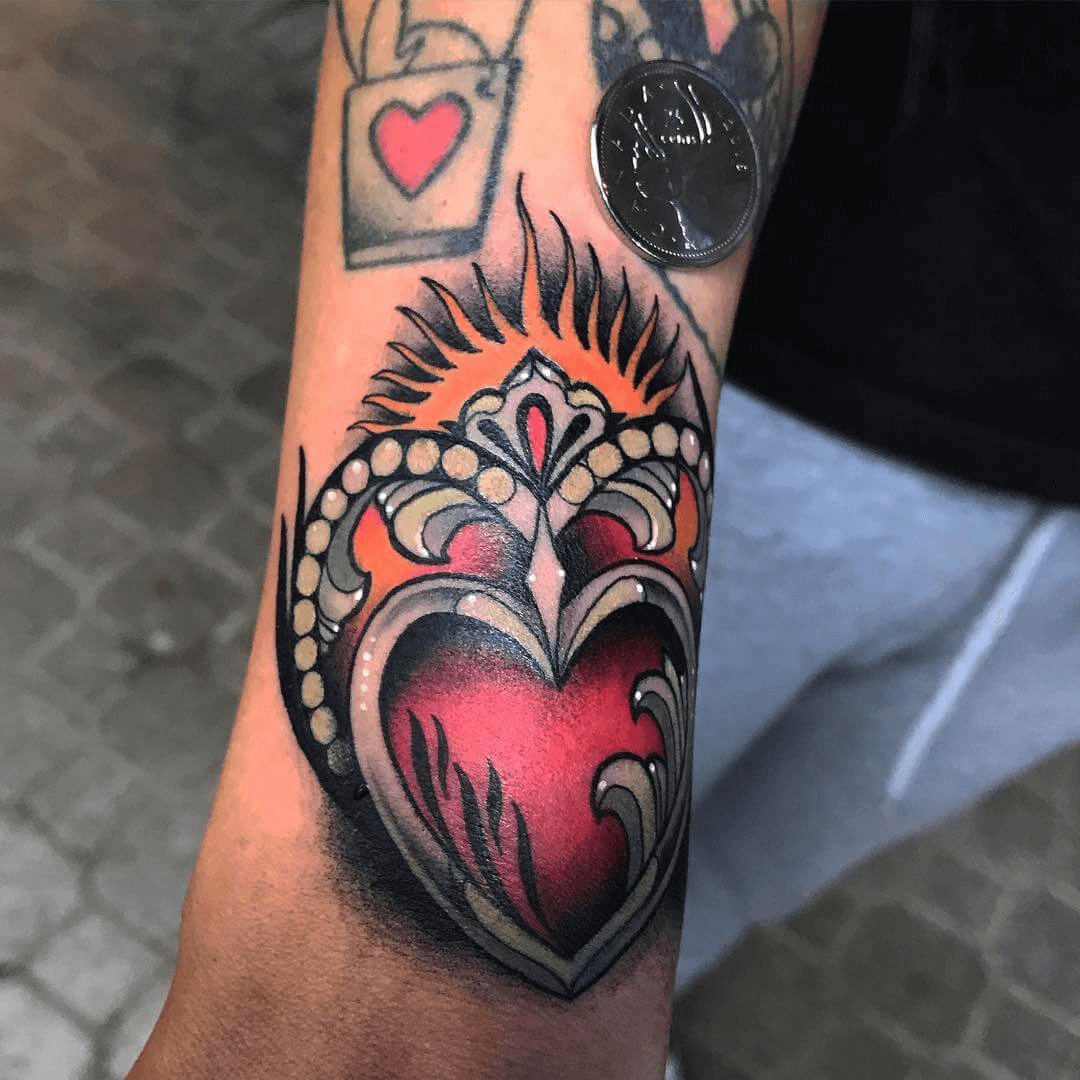 Symbolic of love and connection, hearts are one of the most popular simple tattoos ideas. You can get two hearts linked for unity, or have fun and be a bit ironic with the classic motif (no, you don't need to put "Mom" in the center).
Line Tattoo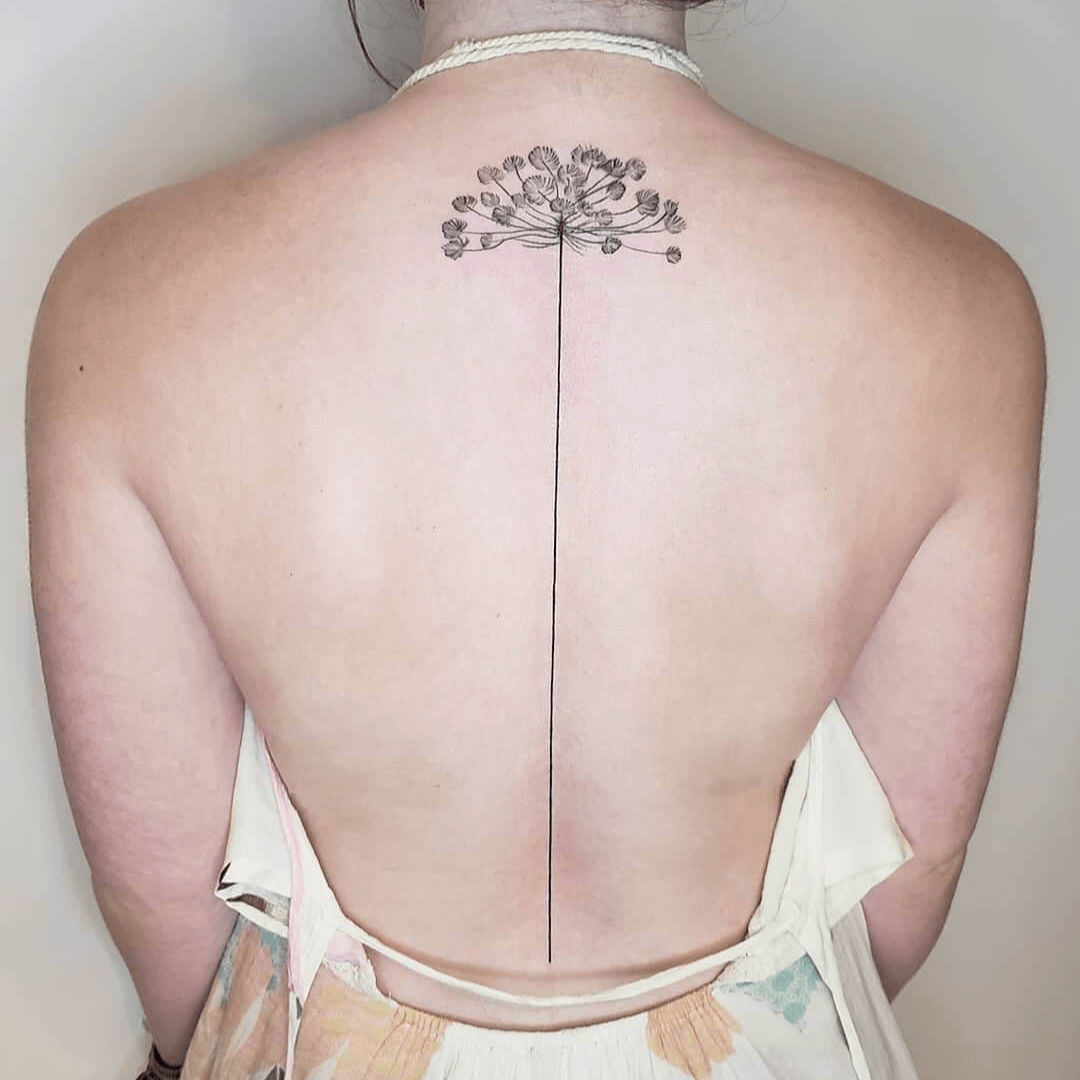 You might opt for abstract lines or simple patterns, but what sets line tattoos apart is their lack of shading. This makes them less uncomfortable to get because you spend less time in the chair, too. We love their elegant, clean look.
Snake Tattoos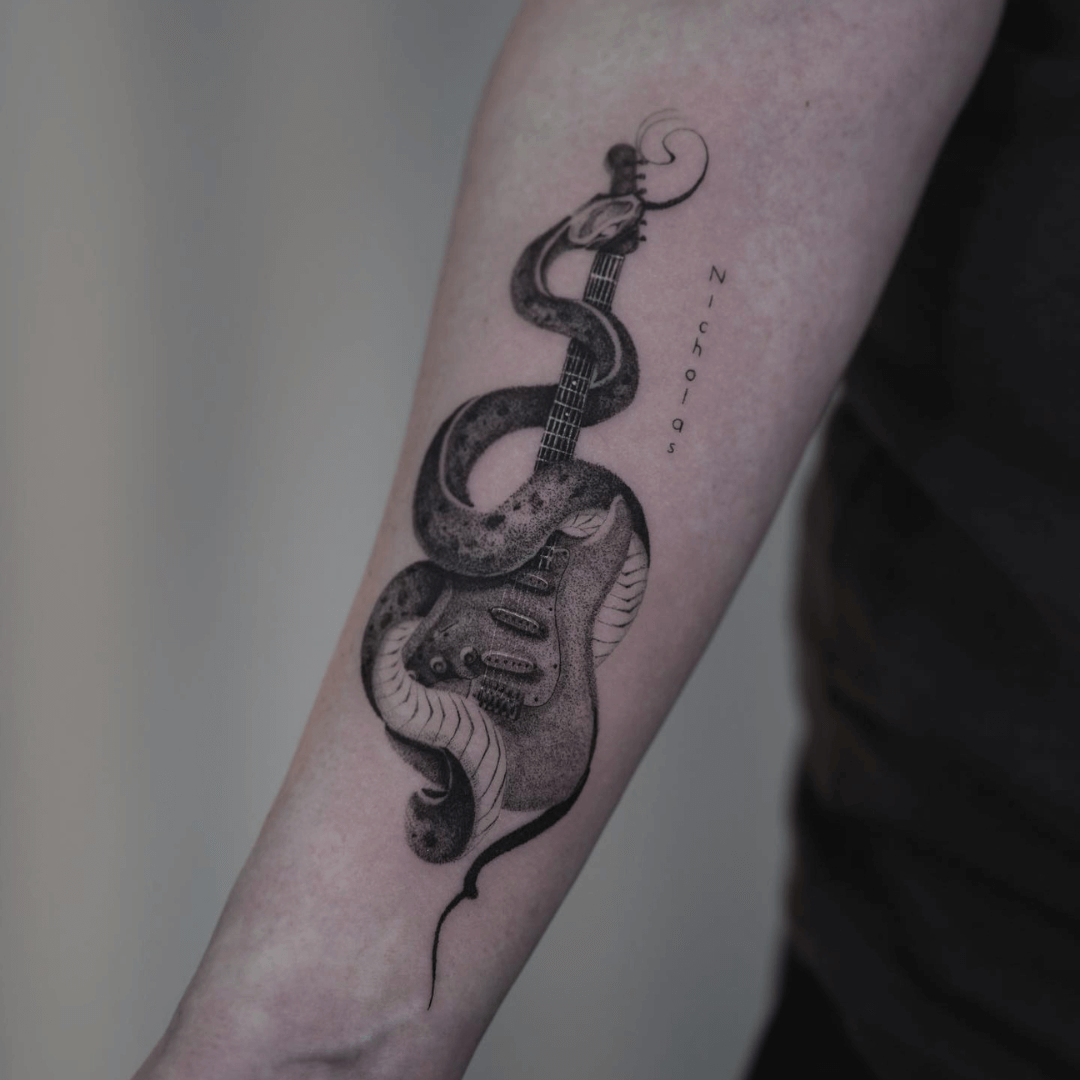 Speaking of elegant lines, a snake is a simple option with a lot of potential. You can add colored, geometric patterns to the scales, or leave it plain. Snakes have multiple meanings across cultures, including temptation, wisdom.
Arrow Tattoo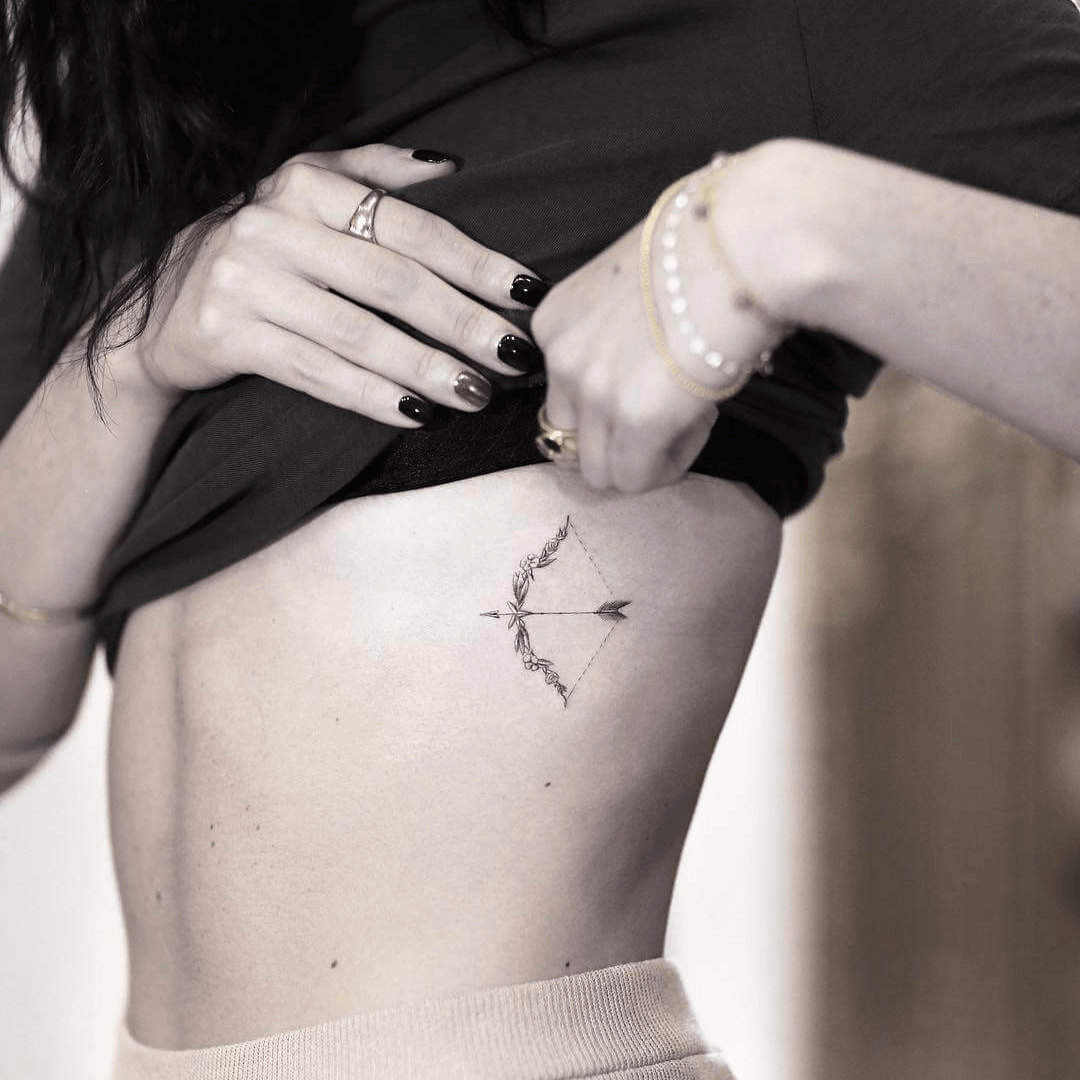 Arrows are a beautiful, simple choice that make for an impactful tattoo. They can represent struggle and triumph over adversity, or moving forward. A great place for one is on your forearm.
Outline Tattoo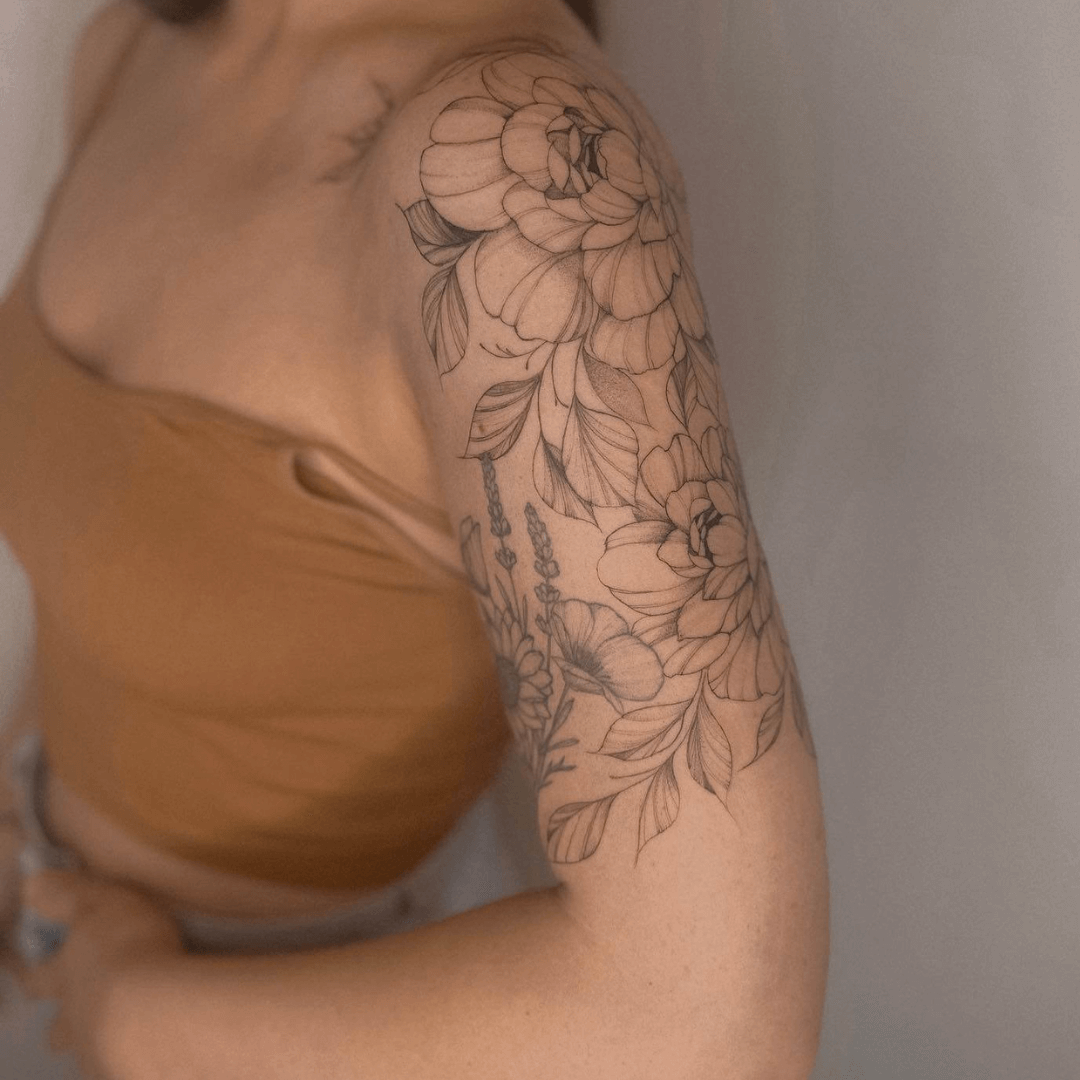 Instead of getting an animal or an object, why not get its outline instead. These tattoos can take the form of minimalist art, like a line drawing. They don't take much time to complete, but they look awesome.
Cool Tattoo Ideas
Sometimes, people get tattoos just because they look cool, and there's nothing wrong with that. Here are some of the tattoos we've seen that we think look fantastic, and we hope that they give you some ideas, too.
Celtic Tattoos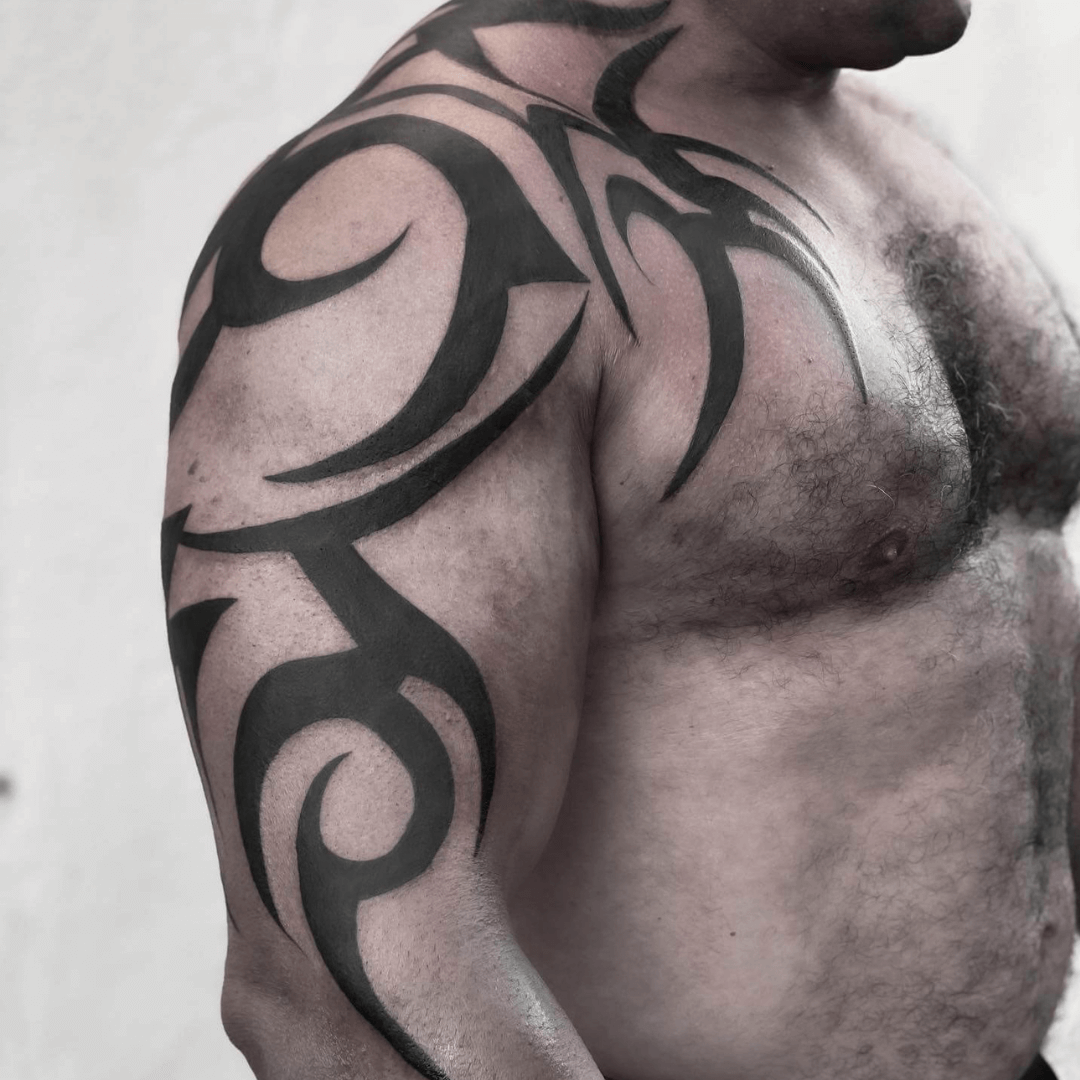 A Celtic tattoo with tons of intricate lines and knotwork is incredibly eye-catching, it's also a great opportunity for your artist to show off their skills. A popular variation on this theme is a Celtic cross tattoo.
Japanese Tattoos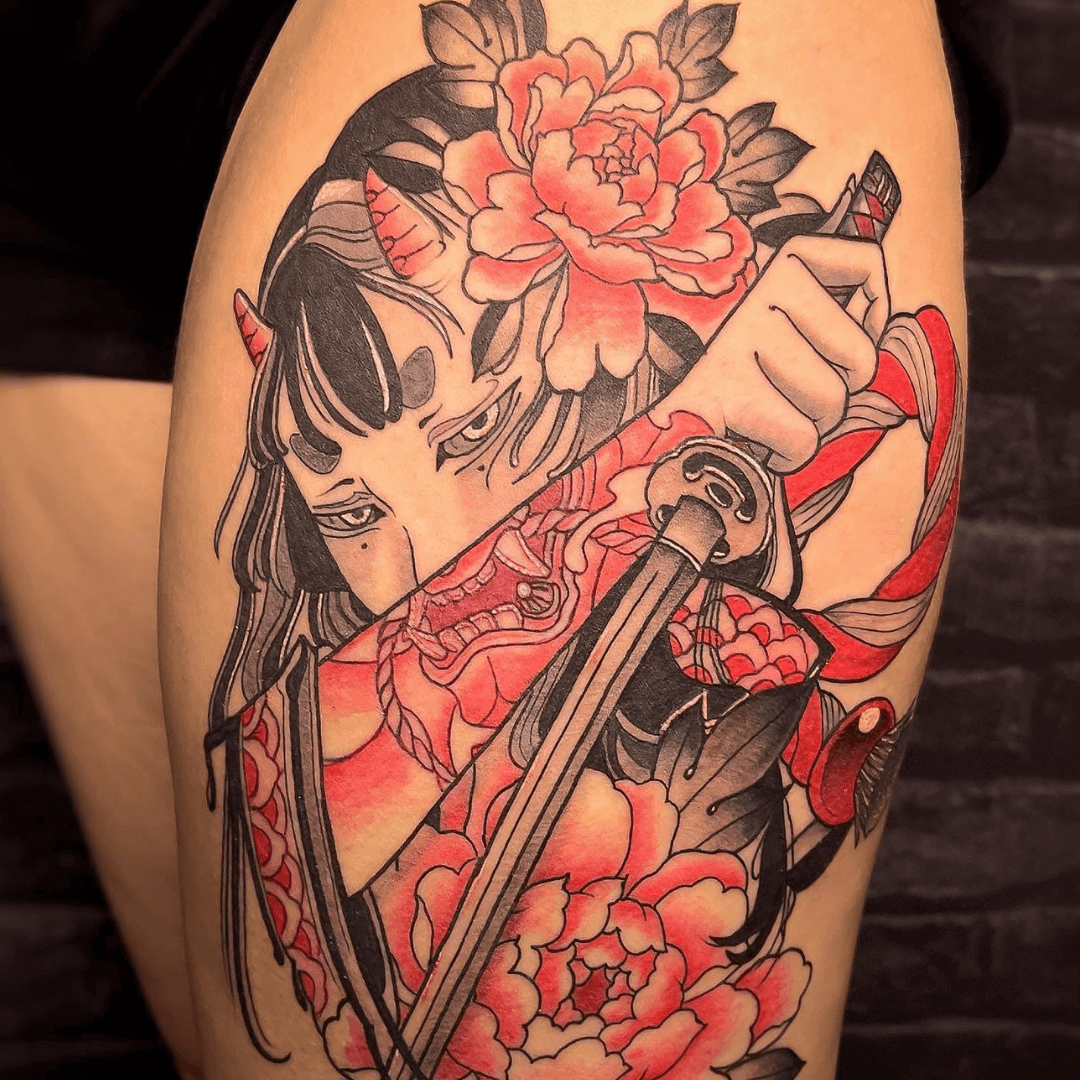 In Japan, tattoos were traditionally associated with organized crime, but that's changed a lot in recent years. Now, many young people proudly get Japanese tattoos (or even tattoos with Kanji characters or anime-inspired themes).
Couples Tattoos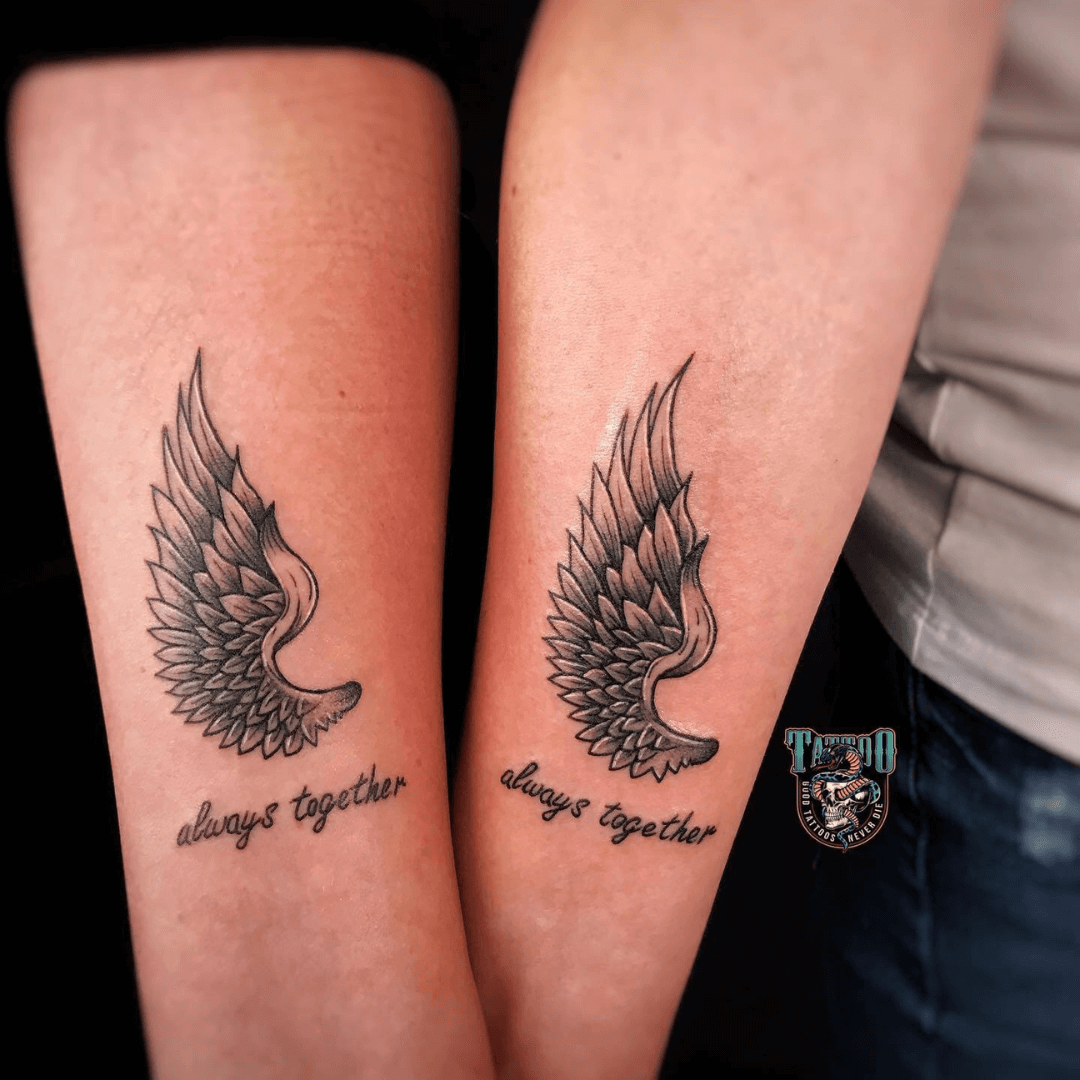 We wouldn't suggest matching tattoo ideas to anyone who's not in a long-term relationship, but we've seen some really amazing couples tattoos. Getting tattooed together can be a bonding activity and a powerful way to proclaim your commitment. Just make sure to choose couples tattoo ideas that you both like and wouldn't mind wearing even if you weren't together.
Hand Tattoos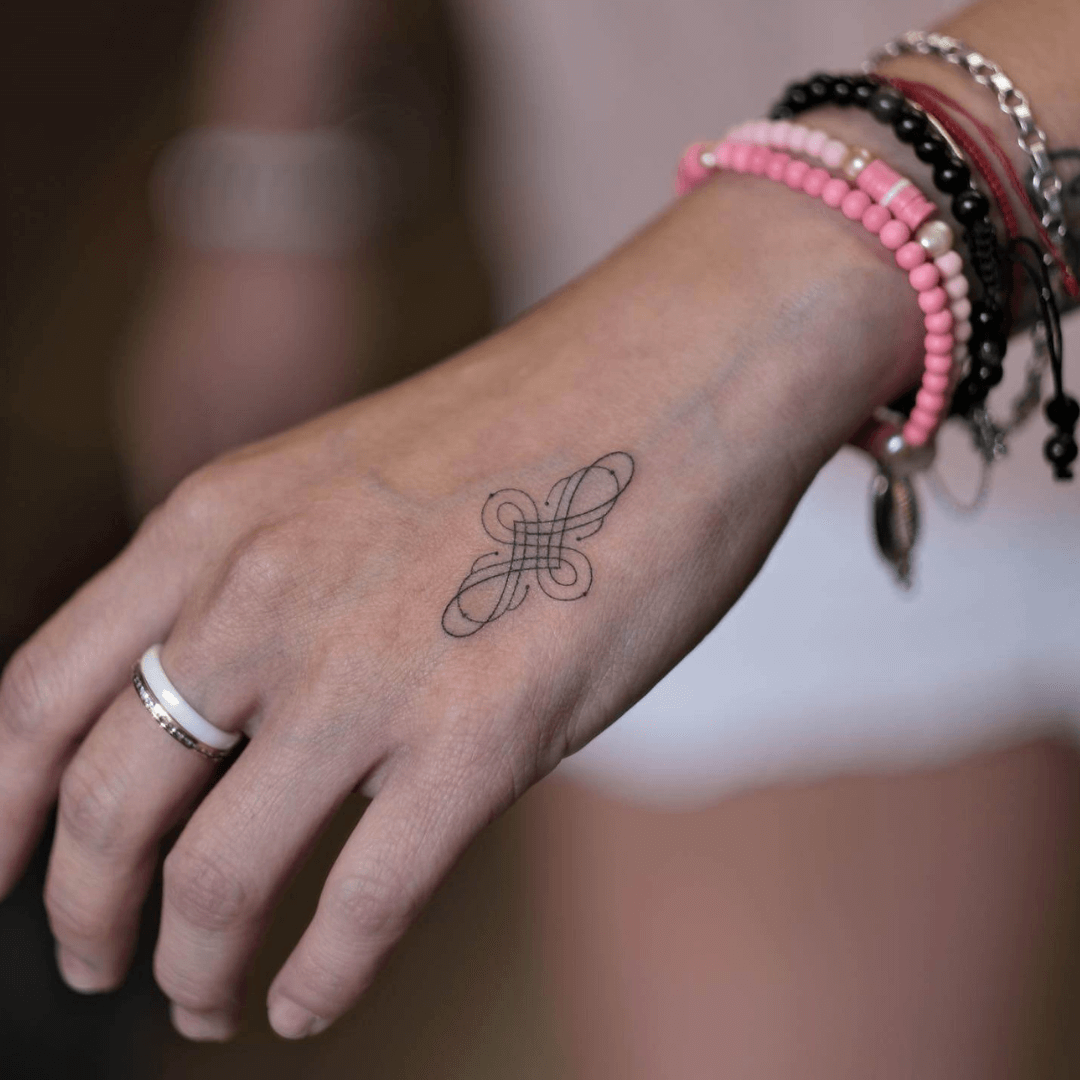 Think of a tattoo here as another form of jewelry- something you want to wear every day and show off. Hand tattoos are super-visible, make a bold and edgy statement, and may need to be retouched more often as they fade. Some of our favorite hand tattoo ideas include rings and "hidden" tattoos on the inner finger.
How can I cover up an unwanted tattoo?
If you don't want to or can't remove an old tattoo, then you'll need some tattoo cover-up ideas. The best cover-up tattoo ideas we've seen work to include the original pattern into the new tattoo, either by blacking parts of it out or by obscuring it with a larger design.
How do I choose the right tattoo artist?
The easiest way to choose a new tattoo artist is to check out the portfolios of local artists- you can go on their websites and see if they've done anything that you like, then contact them and discuss your own design.
How do I decide on a new tattoo?
If you like a tattoo design, but you're just not ready to commit, then one of the best ways to try it out is to use henna. Many beauty professionals offer henna tattoo designs, and you can work with them to create a temporary tattoo that will last several days.
Conclusion
Choosing a new tattoo is a fun process, and not something that you should rush or feel pressured and stressed about. Take your time and make sure that every detail is just right before you commit to anything.
One useful strategy is to create a picture file or Pinterest board with your tattoo ideas. Then, you can take these to an artist for reference.
Citations
Tattoo and the self
https://journals.sagepub.com/doi/abs/10.1177/0887302x12
The renaissance tattoo
https://www.journals.uchicago.edu/doi/pdf/10.1086/RE
A short history of tattoo
https://jamanetwork.com/journals/jamadermatology
FAQs
What is the Best Tattoo for Your First Tattoo?
Your first tattoo is a very individual decision, so you want to make sure it's something you love. Spend some time considering both the tattoo idea itself and the location: some areas, like the underarm or ribcage, will be more painful and might not be best for beginners.
How To Get Unique Tattoo Ideas?
You don't need to design your own tattoo from scratch for it to be unique. A good way to get ideas is to check out the websites and Instagram pages of different tattoo artists- you can easily adapt something you see there and add your own details to make it unique.
What Tattoos Look Best Over Time?
Areas that get more sun exposure like your hands and neck will fade faster with time, and any parts of your body that are likely to stretch with weight loss or gain will change the appearance of a tattoo. Also, lighter colors will fade faster than black tattoos.