9 Most Popular Types of Manicures For You
Posted on Jul 7, 2023
From gel extensions to dip powder and fancy sculpted nails, there are so many different types of manicures available that it can be hard to choose. We'll take a look at each manicure type, the costs, and what's involved.
Jump to the Section You Like
French Manicure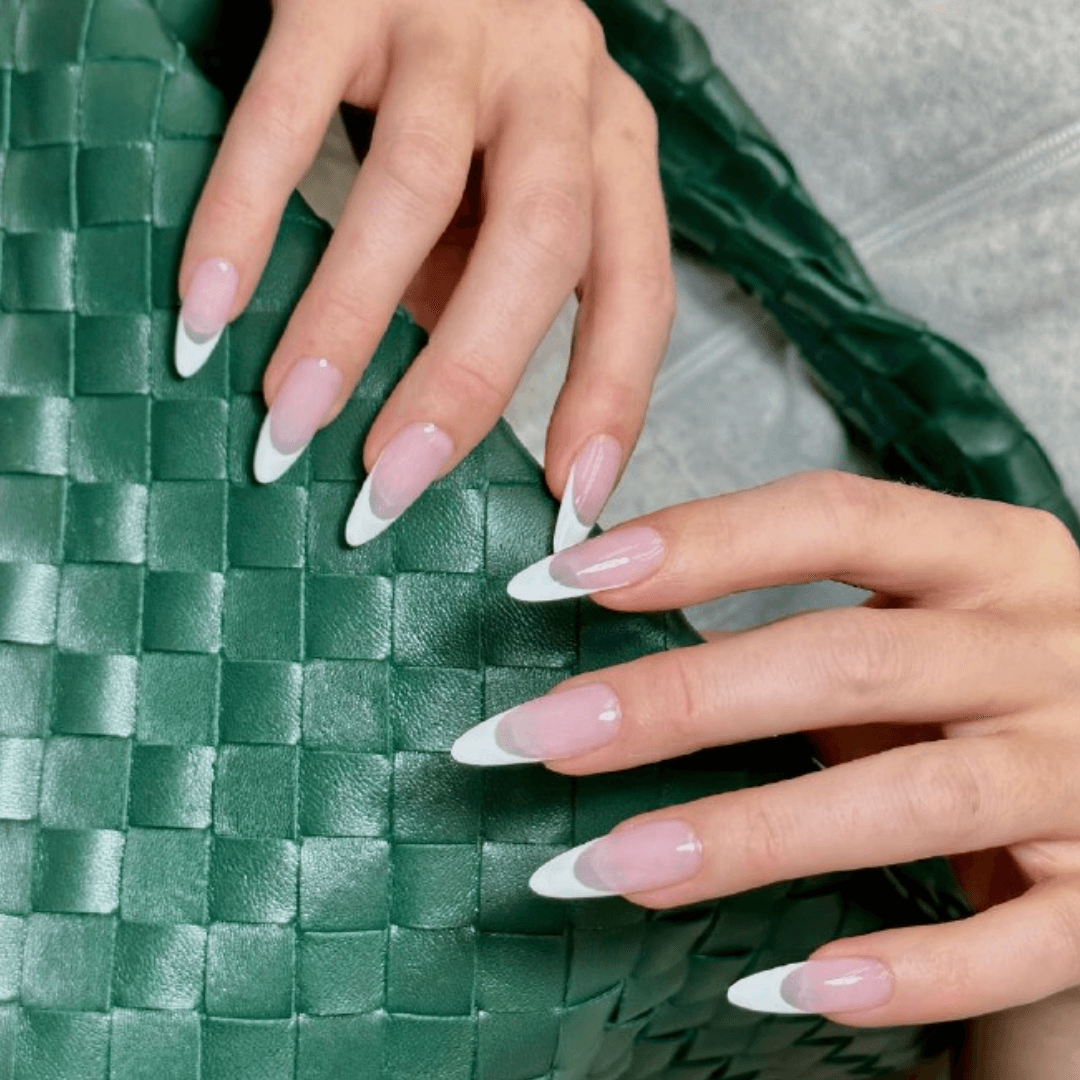 What Is It?
Sometimes called French tips, this is a classic manicure that you can accomplish with regular polish.
During a French manicure, a nail technician will start by creating a flat or oval nail shape, then use a base coat in a shade or beige or pink. After this, the nail tech will color your tips white and apply a clear top coat.
Some nail salons offer fun, multicolored variations on this classic style, too.
Recommended For
You can get a French manicure with nail extensions, or your natural nails, so it's a very versatile type of manicure. French manicures are also not likely to cause nail damage if they're removed properly, so they're a great choice for anyone with sensitive nail beds.
If you enjoy getting a regular manicure (or this is your first time at the nail salon), then consider giving it a try.
How Much Is It?
French manicures don't cost much more than a basic manicure when they're done using regular nail polish. You can expect to pay somewhere between $25 to $55, depending on the nail salon location.
Appointment Time
This is a relatively simple type of manicure, so you won't spend more than an hour at most in the nail salon. A professional nail technician might be able to complete this in as little as 45 minutes.
Will it Last?
If a French manicure is done with regular nail polish, then it can last anywhere from a few days to a week, depending on how gently you treat it. If this type of manicure is done with soft gel or hard gel nail polish, it'll last up to three weeks.
Removal
If your nail technician used regular polish, then you can take this type of manicure off with a standard acetone or acetone-free nail polish remover. If it's a gel manicure, the nails may need to be filed as well as soaked (more on this later).
Basic Manicure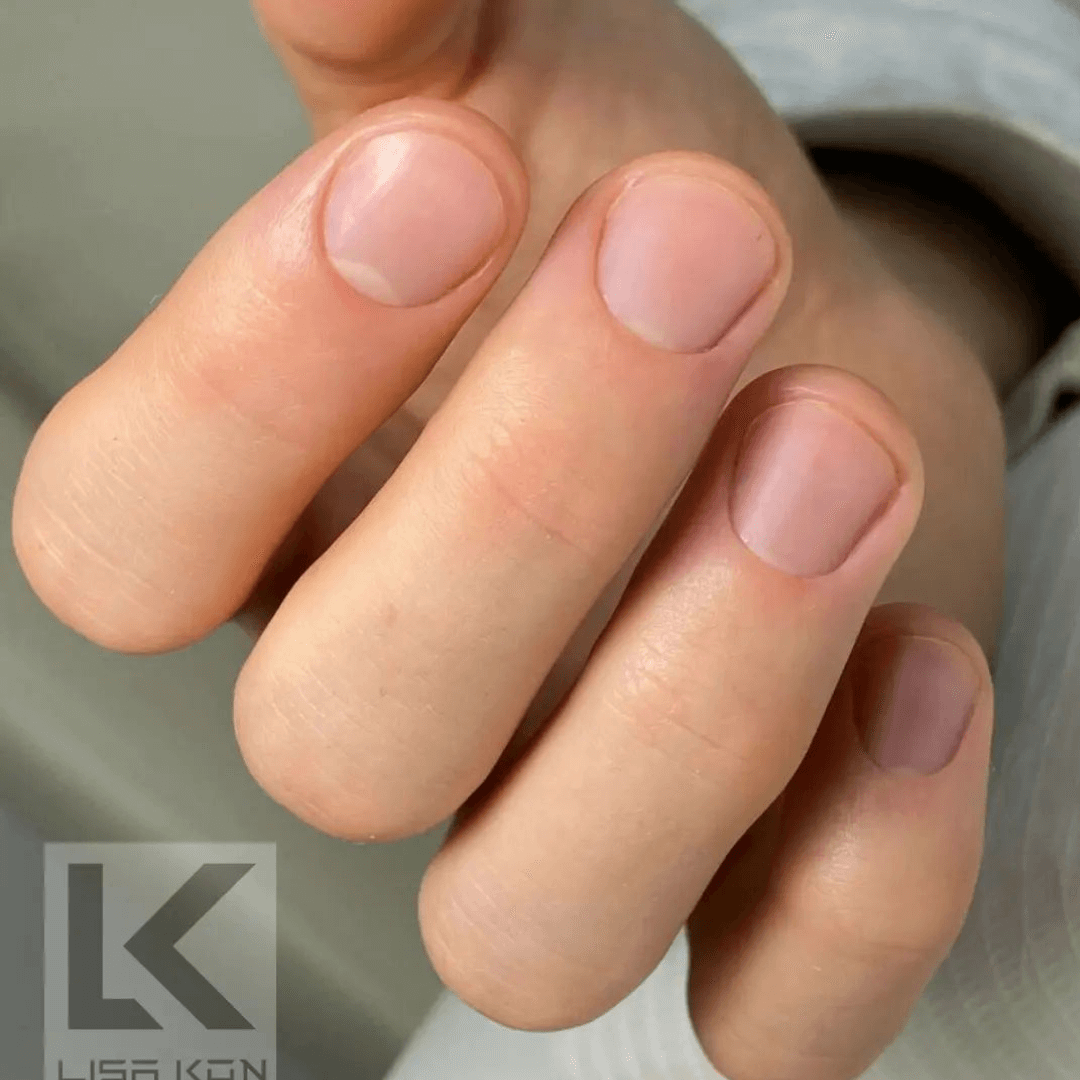 What Is It?
A basic manicure might involve nail polish, but it doesn't have to. During a basic manicure, a nail tech will trim your natural nails and nail shape when with a nail file. They'll also buff them and clean up your cuticles, followed by a hand massage.
Recommended For
Your hands and nails will get the same attention during many types of manicures, but if you prefer a natural nail or you change regular polish often, then this is a good choice for you.
How Much Is It?
You can follow a basic manicure up with some standard nail polish without adding much time or cost to the appointment. Expect to pay between $20- $40 depending on the salon location and any add-ons you choose, like nail art.
Appointment Time
This is one of the fastest types of manicures, making it a good choice for busy people or younger clients who don't want to sit still for long. It usually takes between 35-40 minutes.
Will it Last?
Regular nail polish will last at least a few days, and longer with a clear top coat to protect it. If you're sticking with your natural nail color, you can make this manicure last longer by moisturizing your hands and cuticles.
Removal
If you need to remove any nail polish, wipe it off using nail polish remover (you can get gentle varieties at any nail salon)- don't pick or scratch at the polish, as this can damage the cuticle and nail bed.
Gel Manicure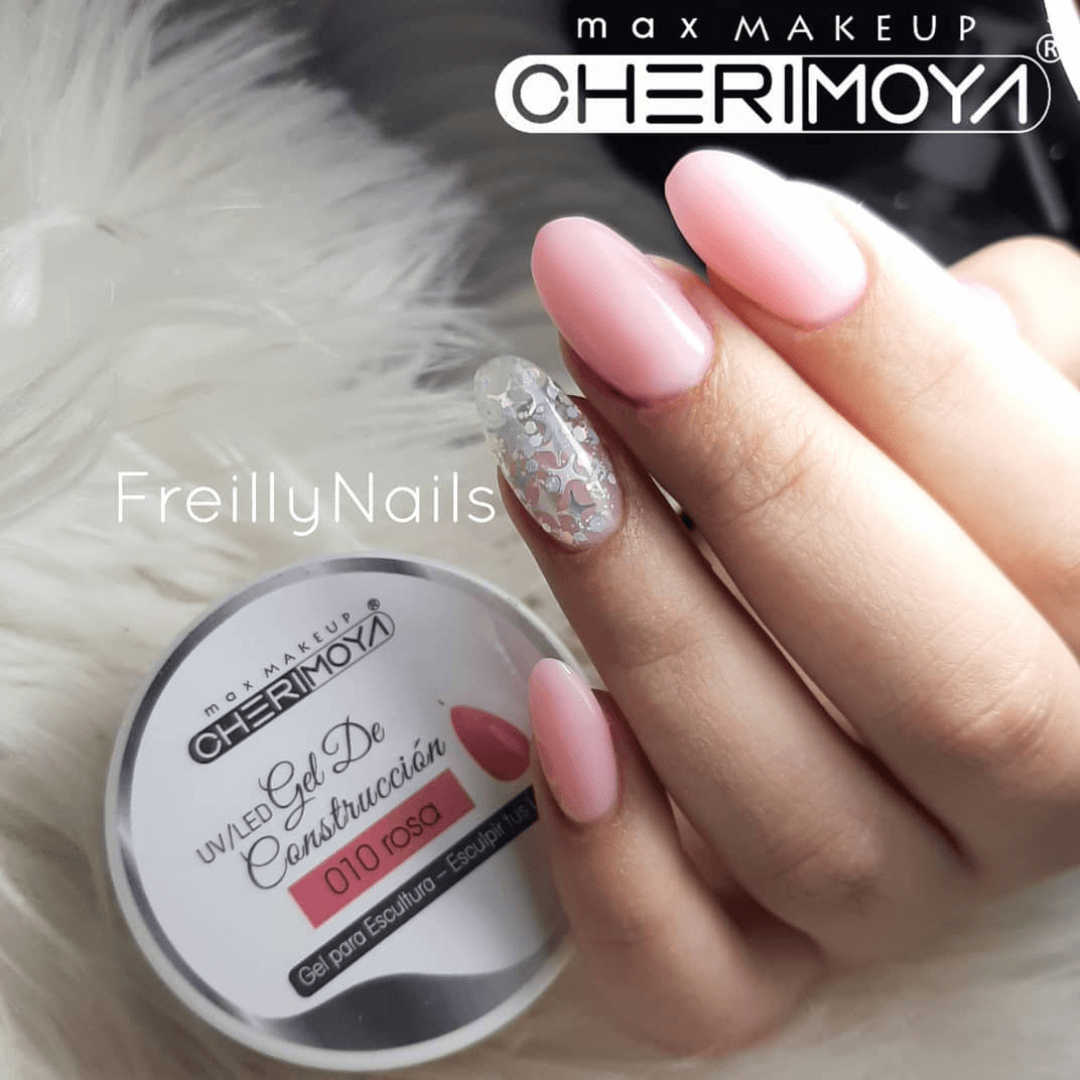 What Is It?
Gel manicures come in two varieties, hard and soft. We'll talk more about soft gel later. Basically, a hard gel manicure uses a thick builder gel that's applied to the nails, then cured under UV light and finished with a gel polish.
Gel manicures involve a base coat, color, plus a top coat. Many people get gel nail extensions as an alternative to acrylic nails, since removing these hard gel extensions is typically easier on your nail health.
Recommended For
Hard gel manicures work well if you're dealing with nail thinning, want to fill in ridges or have brittle nails- this can help you build and maintain nail length. Gel nail extensions are also a bit gentler on your nails than acrylics.
How Much Is It?
A hard gel manicure will cost around $50- $100, depending on how long and elaborate your gel extensions are, and whether you add any nail art.
Appointment Time
Without any nail art, a gel manicure takes about an hour to do. This is because your gel nails will need to be cured using UV light each time a layer is added. This process can take a bit longer with long gel extensions.
Will it Last?
You'll be able to keep your gel polish and extensions for three to four weeks before it'll need to be redone or filled in.
Removal
Removing hard gel is different from soft gel. In this case, it'll need to be filed off. If you want to change your gel nail polish before this, you can remove it by buffing the surface, then soaking it gently in acetone polish remover.
Shellac Manicure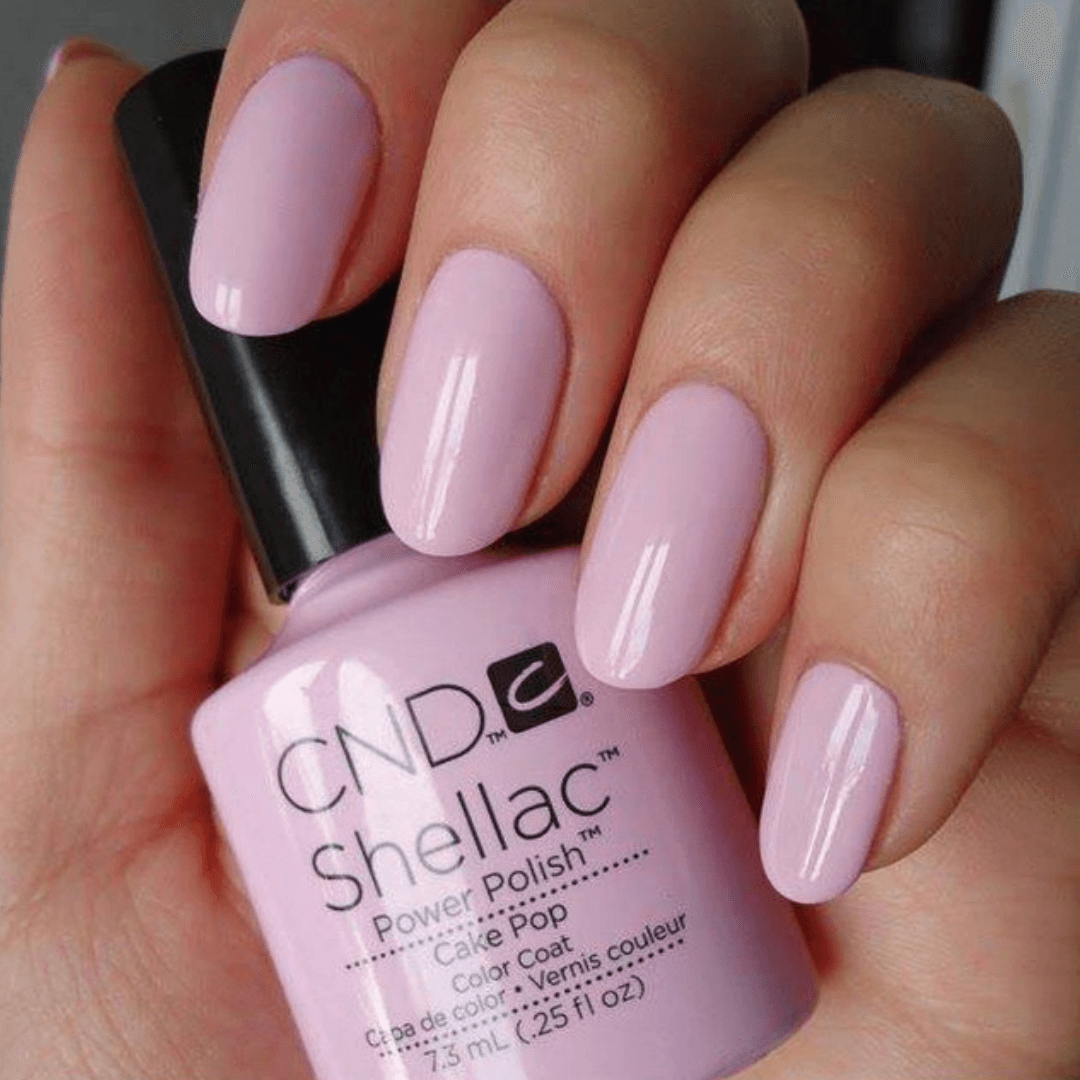 What Is It?
Shellac is another nail polish that's cured under UV light. It's very shily and durable, and it comes in a variety of colors.
Another similar option (created by the same company) is a vinylux manicure- vinylux nail polish is similar to shellac, but doesn't require a base coat and hardens over time as it's exposed to light.
Recommended For
Many people opt for a shellac manicure if they want something high-shine that will last longer than a standard manicure. It works well if you're going to be busy and don't want to worry about your nails (if you're attending a wedding, for example). They won't damage your natural nail, either.
How Much Is It?
A shellac manicure will cost around $40 to $60, similar to regular gel polish. Because they tend to last a while, shellac manicures are a good investment if you don't want a lot of upkeep.
Appointment Time
Because your nail tech will need to use UV light to cure the shellac (just like gel polish), the whole process will take about 45 minutes.
Will it Last?
A shellac or vinylux manicure will last a week or longer, especially if you use a top coat to protect the polish from scratches and wearing.
Removal
Your nail tech can remove it using acetone, but you can also do this yourself at home since you don't need to soak shellac to take it off.
Dip Powder Manicure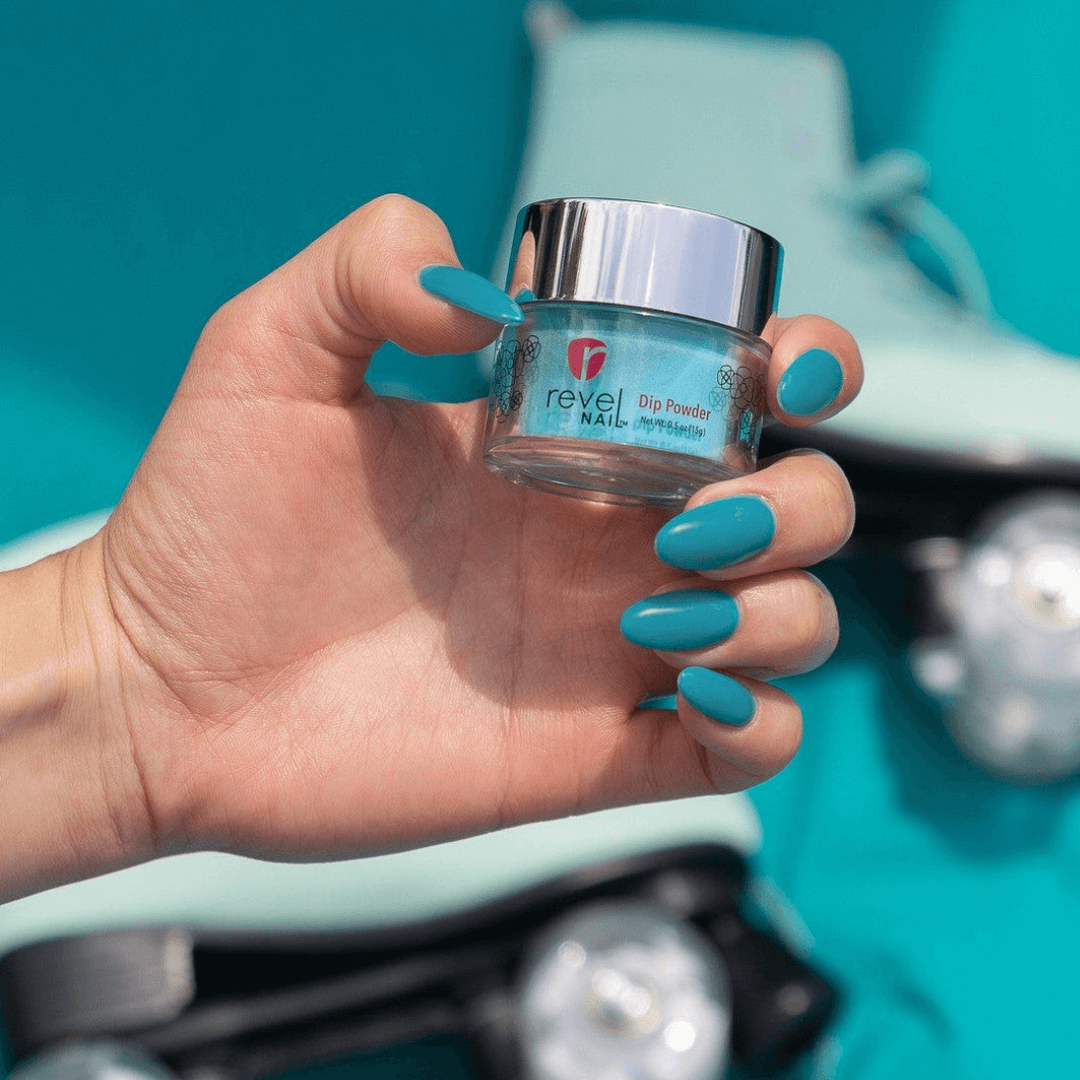 What Is It?
A dip powder manicure doesn't usually involve dipping nowadays- the name comes from the practice of ripping the nail into a pigmented powder polymer (usually a light pink or beige), which is then combined with a layer of resin.
Most dip nails are actually done by sprinkling the powder, which is more precise and sanitary. The layers are gradually built up and smoothed into shape.
Recommended For
Dip powder manicures don't have a strong chemical smell like acrylic manicures do, so they're a better choice if you're sensitive. Additionally, dip powder nails work best if you don't need to add any extra length.
One thing to keep in mind is that the powder can damage nail health over time, so this isn't something to do for months on end.
How Much Is It?
Typically, dip powder manicures cost between $30 and $50, depending on the salon location.
Appointment Time
Depending on the colors and any nail art that you want, it'll take 45 minutes to an hour to complete a dip powder manicure.
Will it Last?
If you're a bust person who doesn't have time to visit your nail tech too often, you might want to get dip nails, since they can last up to a whole month.
Removal
Like other types of sculpted nails (including hard gel), the easiest way to remove dip powder is to file down the top layers, the soak the nails in acetone for about 10-15 minutes before wiping away any excess.
Acrylic Nails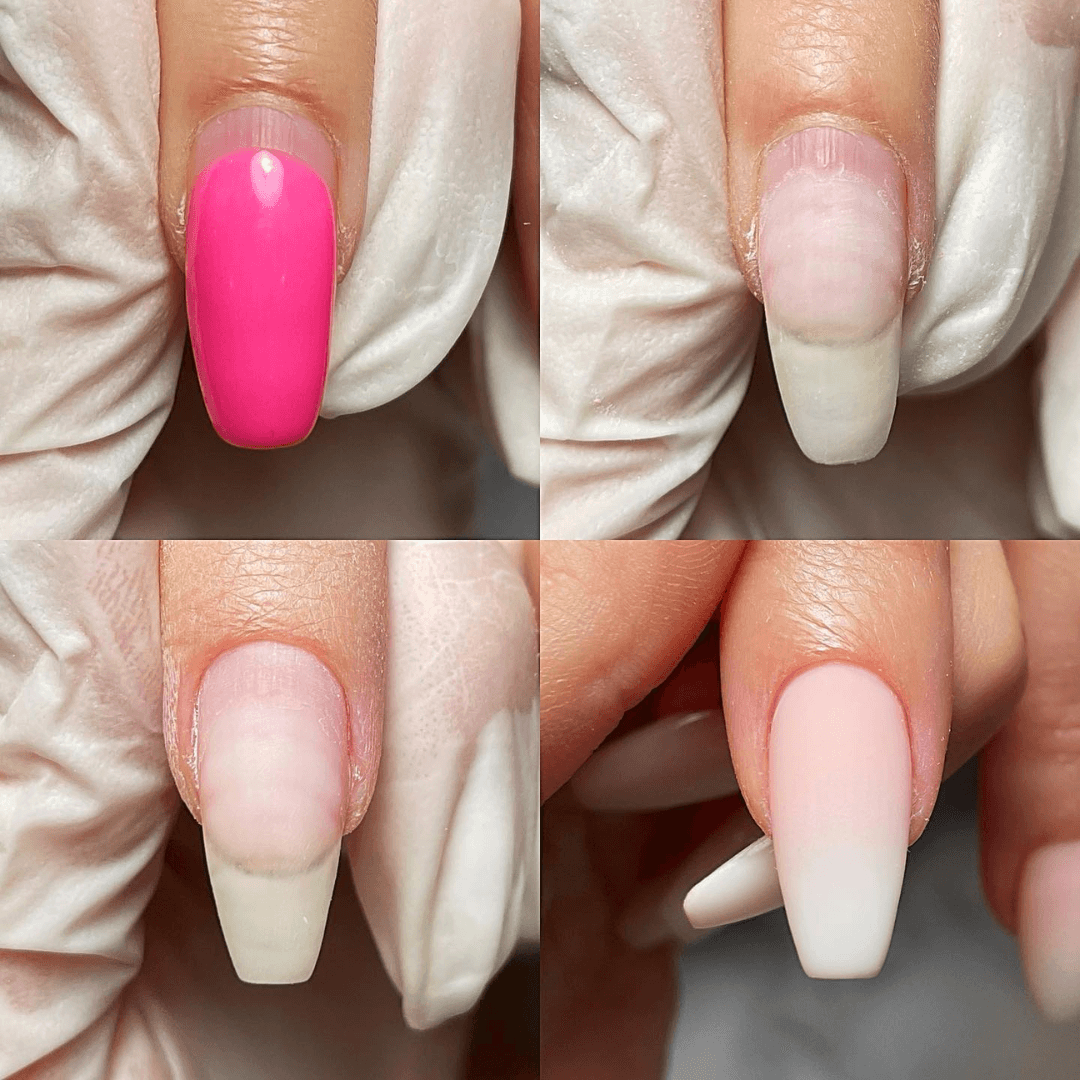 What Is It?
An acrylic manicure uses acrylic powder combined with a liquid monomer that's applied to the nail plate- usually, the nail's surface needs to be filed to help the acrylic manicure stick properly. Although acrylics have a gel-like appearance, unlike gel, they don't need light to harden.
Your nail technician can use nail forms (small stickers placed under the natural nail) to help build out the acrylic to the length you want.
Recommended For
Among the different types of manicures, acrylic nails have a reputation for being both durable and versatile- they're a wonderful option for anyone looking to build a lot of additional length.
Because the liquid monomer has a strong smell, they're not recommended for chemically-sensitive clients.
How Much Is It?
Because the process of applying acrylics can be labor-intensive, they often cost a bit more- you'll pay anywhere from $55 to $100 or more depending on your location and the artist. If you're visiting a celebrity nail artist, this price can easily double.
Appointment Time
A full set of acrylics will take between 45 minutes to two hours, depending on your desired length and the tech's expertise.
Will it Last?
This type of nails will last up to three weeks, but you'll want to get them filled in as you experience new nail growth. When it comes to how long it lasts, acrylic nails are one of the most durable, especially with regular touch-ups.
Removal
To remove acrylics, the nail tech will file off as much as possible, then soak your nails in acetone and gently buff off what's left.
Reverse French Manicure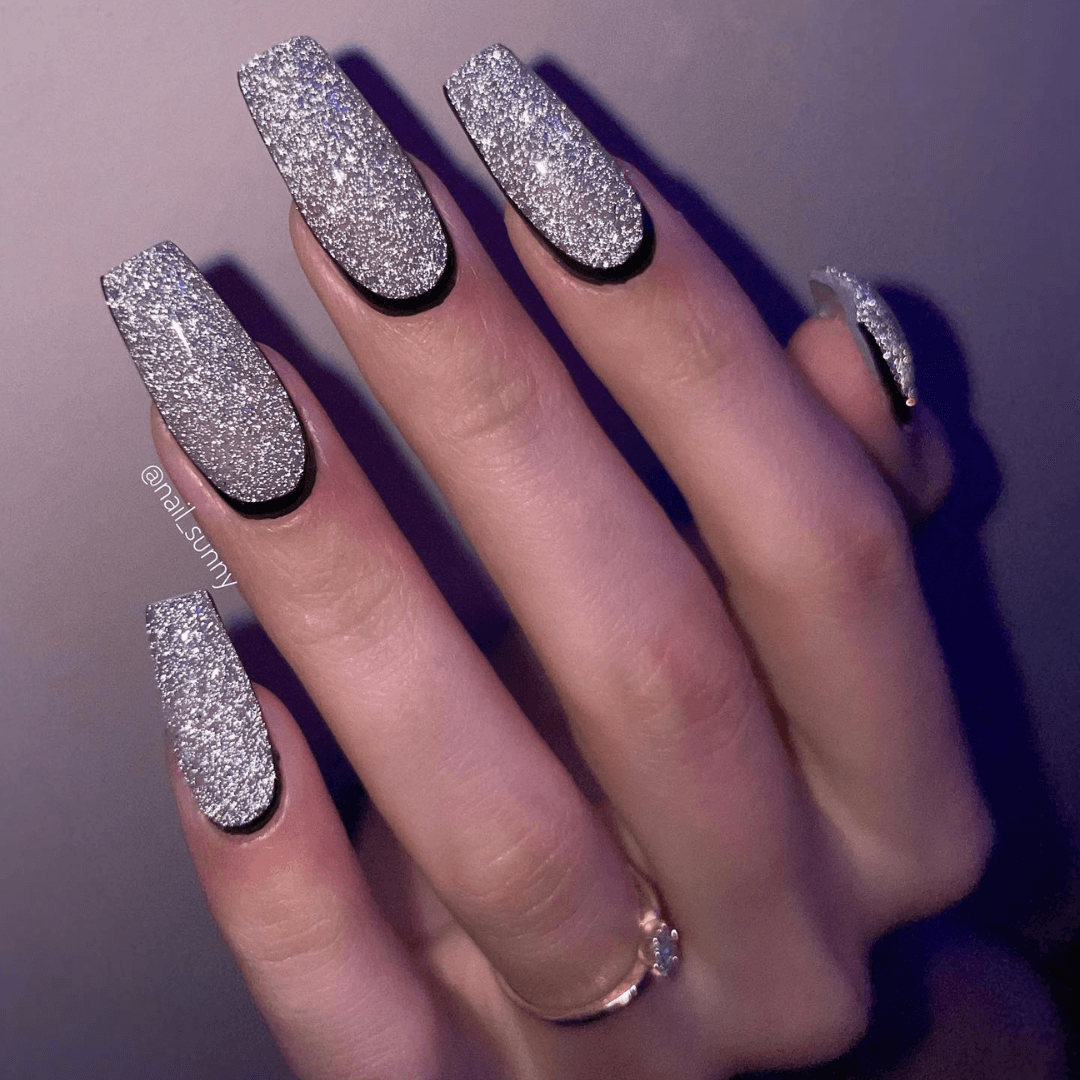 What Is It?
If you like French manicures but want something a bit different, then you can also get a "Reverse French manicure" where nail techs will paint the nail beige or pink, then add a small half-moon of color at the base of the nail.
Recommended For
Just like a French manicure, we recommend this for anyone looking for a classic look, but with a fun twist.
How Much Is It?
Unless you're visiting a celebrity manicurist, a reverse French manicure will cost around $25 to $50, depending on your location.
Appointment Time
Applying this manicure typically takes around 45 minutes, but you should expect to be at the nail salon for up to an hour.
Will it Last?
Usually, these manicures last for anywhere from a few days to a week, but you can prolong this by getting it done using shellac or gel polish.
Soft Gel Nails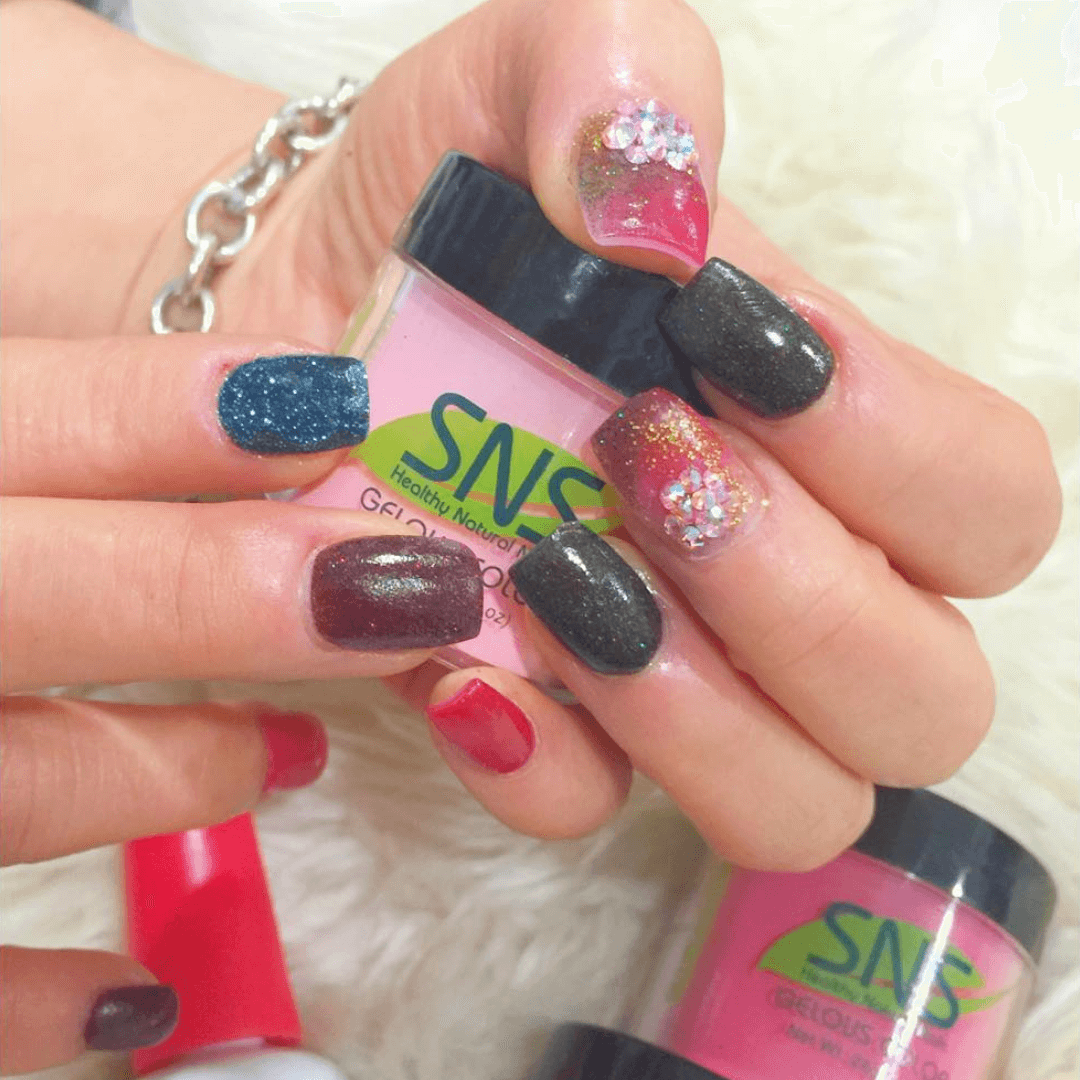 What Is It?
Soft gel is a type of long-lasting polish that contains everything in a single coat- it's a base, a color and a top coat all in one. Like hard gel, it's cured using UV light.
Recommended For
Soft gel is half nail polish and half gel, so to speak- it combines the color or regular polish with the durability of gel. This makes it ideal for anyone looking for a nail color that can stand up to some wear-and-tear. The gel doesn't add any strength, though, so it's not great for fragile nails.
How Much Is It?
On average, soft gel manicures cost $25 to $50, but this can increase if you add extras like custom nail art.
Appointment Time
A soft gel appointment will often take about 34- 45 minutes to complete, but a skilled manicurist can do this quickly.
Will it Last?
Normally, this type of manicure lasts up to two weeks, but this can vary a bit depending on your own habits and how skilled the nail technician was.
Removal
This type of polish is a bit harder to remove than the regular kind, but you can still soak it off using acetone-based remover.
Nail Art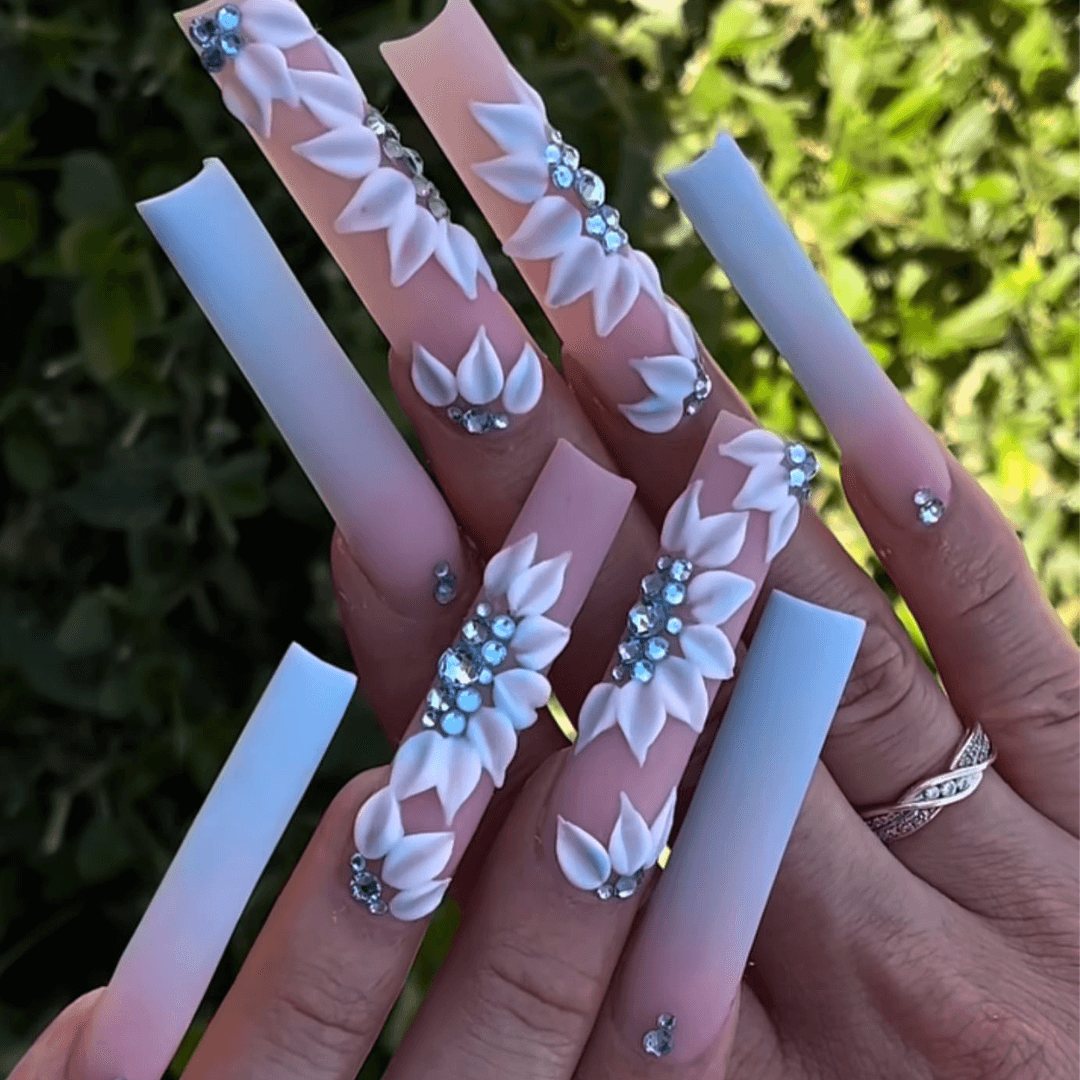 What Is It?
Nail art is decorative designs that are painted onto your nails. It can be done as part of most manicures and even pedicures. Some nail techs will use an airbrush, and they can often apply extra details like stickers, glitter and small gems. You'll even see nail art pre-applied to a lot of press-on nails.
Recommended For
We recommend nail art for anyone looking for a fun change, or anyone who wants to look extra fancy for a special event like a party or a wedding.
How Much Is It?
The price can vary a lot depending on the type of nail art, how detailed it is, and the salon you go to. Generally, you'll pay anywhere from $20 to $100 or more.
Appointment Time
On top of the regular manicure time, getting nail art can add an extra 30 minutes or more to an appointment.
Will it Last?
Good-quality nail art that's been secured with a top coat should last at least two weeks. You can prolong this by being careful when using your hands and wearing gloves while doing dishes.
Removal
Generally, you can remove this art from a nail using an acetone-based remover, but you may need to revisit the nail salon if it's part of an acrylic or gel manicure.
Conclusion
Realistically, the best manicure for you is the one that achieves the look you want with the least damage to your natural nails. For some people, that will be a simple paraffin manicure or press-on nails, while others might want a full set of acrylics.
When we started learning about all of the different types of manicures out there, we were amazed at all of the great options. We hope that you've learned something, too. If we missed anything, please let us know.
Citations
Nail chronology: The use of technologically derived features
https://link.springer.com/article/10.1007/BF03374252
Nutrition and nail disease
https://www.sciencedirect.com/science/article
Dermoscopic Examination of Nail Pigmentation
https://jamanetwork.com/journals/jamadermatology
FAQs
What are the best types of manicures for short nails?
If you want to lengthen short nails, then consider getting sculpted nails or acrylics. On the other hand, hard gel manicures work well to protect shorter nails while giving them strength and added color. Consider trying press-on nails for temporary length, too.
What type of manicure is best for your nails?
The best type of manicure for you depends on what you're trying to achieve. If you want color that lasts, dip powder nails are a good choice, whereas a hot stone manicure or paraffin manicure is wonderful if you're looking to heal your tired hands, moisturize and relax.
How to choose between different types of manicures?